Whenever I say to people I'm not in a rush to find a husband, they make some underhand comment about growing old with cats. It's not that I don't want to find meaningful love, but more the demands of modern coupledom bore me: you're supposed to live together or see each other five times a week, you leave work drinks early to have a curry with your significant other, you swap your weekend sport for trips to B&Q.
So I wanted to find out what the alternatives are to cohabiting, monogamous forever coupledom. My modern sex mission was geared towards an independent, convenience-driven world, here's what I discovered:
Modern Sex Mission: Swingers' Club
The first part of my modern sex mission took me undercover to a posh swingers' club. Sex parties are big among the professional elite; at the 'Little Sins' party at an elaborate stately home near Bristol, guests arrived in Bentleys and Porsches, wearing capes and masks.
One couple in their 30s told me they had been together since they were 15. They attended their first couples' party because they feared their relationship was becoming platonic. 'It allows us to be adventurous without deceit,' she told me. 'I'd hate it if he went for a drink with someone from work, but when I watch him with a woman here it turns me on. We've also learned more about what we enjoy sexually.'
The atmosphere was undeniably erotic, but my Agent Provocateur remained fastened. Fantasy is very different to reality and the idea of mixing body fluids with five strangers didn't appeal. But I do congratulate the revellers at these parties for their chutzpah in addressing the obvious but often-unexpressed monotony of monogamy.
Modern Sex Mission: Polyamorous Commune
My next mission saw me spend a night at a polyamorous commune in Scotland. Polyamory – before you ask – is loving more than one person simultaneously. It's less about getting naked and more about getting mushy. In this particular 'relationship' there were 15 people. At the time I visited there was only one man, though this isn't always the case. Not that gender ratios matter since they're all bisexual. Aged between 25 and 50, the core group has been together for 20 years with a few additions and defectors, and almost defines modern sex. Many of them wandered around naked. What struck me was that although we were similar in our shunning of the conventional rules of commitment, their version of romantic fulfilment could not have been more different to mine. They socialised as a group, made decisions as a group, slept as a group (the master bedroom consisted of four double mattresses against a wall). They had less autonomy than the most possessive of couples. If I'm a commitment phobe, they were commitment addicts.
Modern Sex Mission: The Single Mother
My next mission uncovered women who have shelved aspirations of romantic love and chosen to start a family alone. On the pretence of being a wannabe mum, I attended a networking event for women seeking sperm donors with forty women, some of whom brought their tiny bundles of sperm donor success stories with them. I expected them to be older, having resorted to this option because of a ticking biological clock. But some were in their early 30s, simply declaring that 'starting a family was more important than finding a relationship.' One no-nonsense lawyer, pregnant from an anonymous sperm donor said: 'You can waste time looking for the right man. On every date, I was assessing him for father material and that isn't fair.'
Modern Sex Mission: LAT Couples
I also went to Ukraine with a group of 25 western men looking for mail order brides; I went undercover on a marital affair dating site to discover what drives men to cheat. I interviewed asexuals, dominant-submissives with 'contracts' like those depicted in Fifty Shades of Grey, kept mistresses and sex addicts. The model of relationship which most appealed was that of the committed couples who live apart, otherwise known as LAT couples (Living Apart Together). There are apparently more than two million in the UK.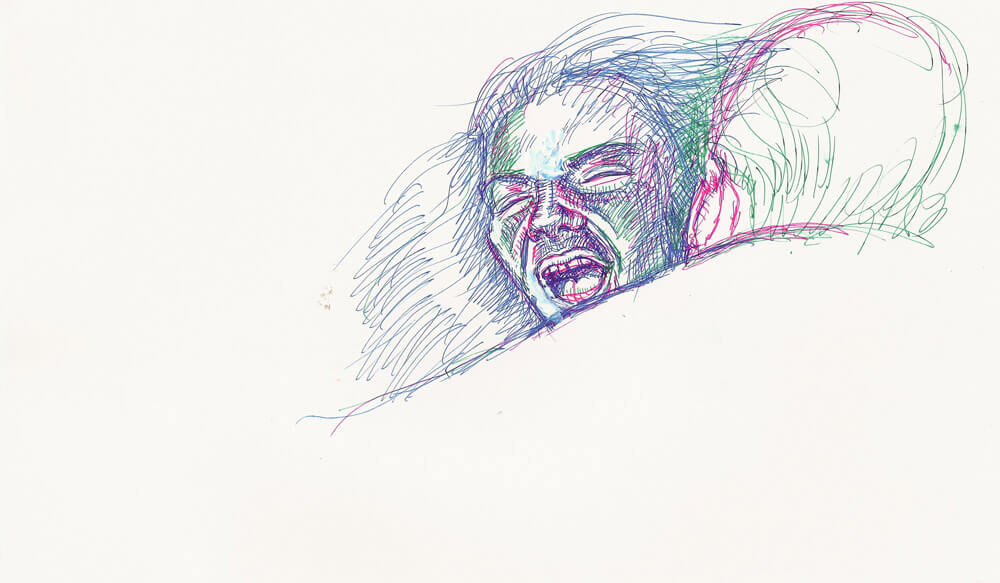 One married couple told me that she had been on the verge of leaving him because she tired of doing everything. As part of a trial separation they rented the house next door. They found that living apart made their relationship thrive, and so they made it permanent. It's hardly surprising – up until 100 years ago, life was too labour-intense to live alone. Thankfully domestic conveniences have freed us from this romance-destroying obligation.
Modern Sex Mission: Verdict
Love isn't a one-size-fits-all fairytale. In my investigations I heard from divorcees who found the forced routines of marriage oppressive. I heard from asexuals who felt pressured into having sex. I heard from Russian brides and time-poor men who were happy to base their marriage on pragmatics rather than love. Perhaps if we eased our rigid rules on what commitment in the 21st century should be, more relationships would thrive.
Screw The Fairytale: A Modern Guide to Sex and Love by Helen Croydon is published by John Blake, £7.99.

Helen is also founder of the dating website parttimelove.co.uk – for those who seek meaningful romance without the everyday demands of coupledom.
Illustrations by Suzi Malin