Looking for a delicious vegan alternative in London? It's about time all you plant-based hunnies headed down to Selfridges for their brand-new vegan Reuben sandwich. Here's the scoop:
Selfridges Project Earth: The Lowdown
As part of Project Earth, Selfridges' new sustainability initiative, they have temporarily rebranding their ever-popular restaurant The Brass Rail as 'The Grass Rail'. What's more, they've launched a first-of-its-kind Salt 'Beet' Sandwich as part of a new vegan menu. The Brass Rail is (normally) only a few places offering traditionally prepared, hand-carved salt beef in London – it's been an institution to the many customers who have visited religiously over the years to order their New York-inspired Reuben sandwiches with sides of sauerkraut and latkes.
Selfridges Project Earth: The Sandwich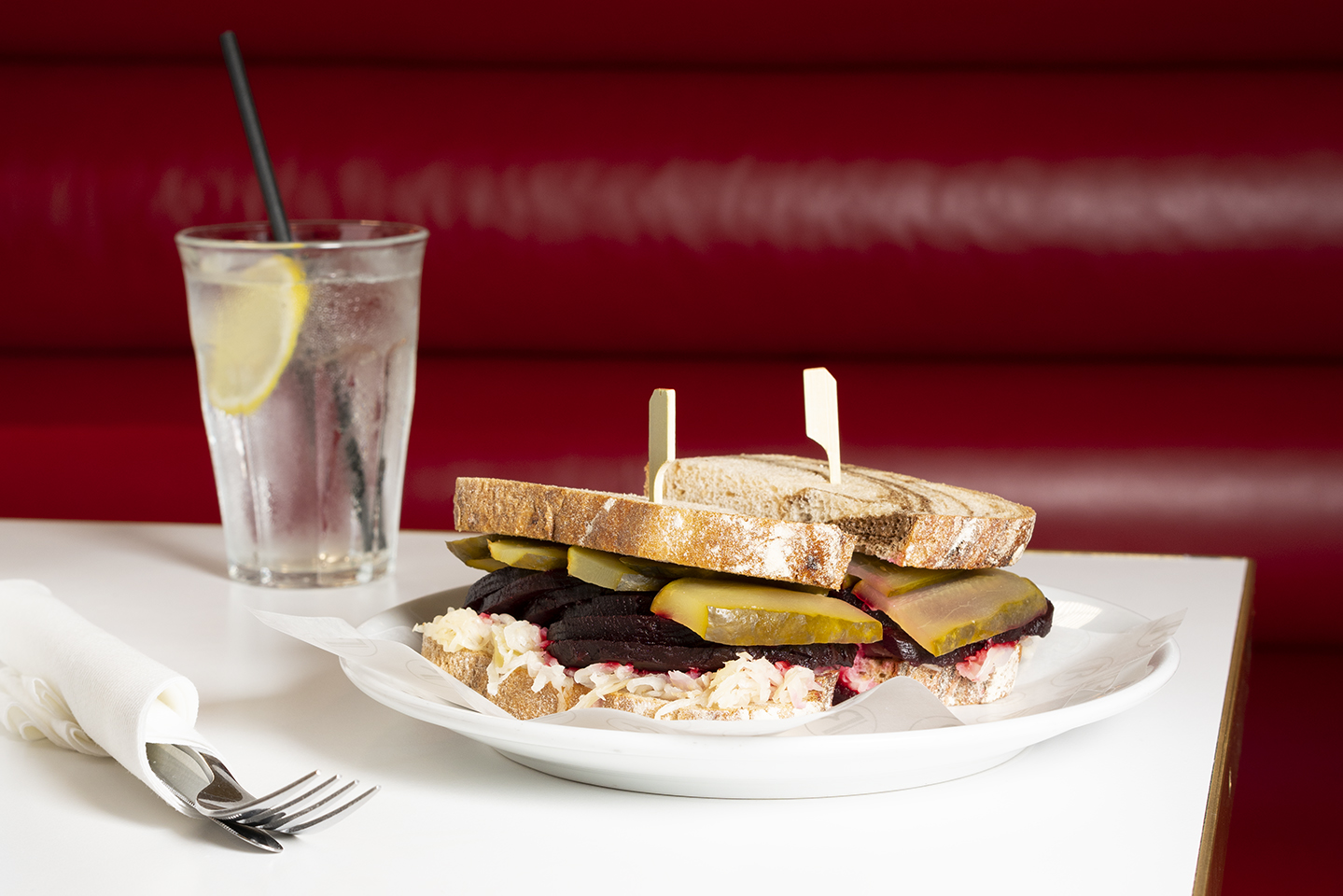 The vegan Salt 'Beet' Sandwich is filled with hand-carved slices of salt baked beetroot and topped with layers of sauerkraut and gherkins, served between slices of freshly-cut marbled rye bread. To make the plant-based sandwich, whole beetroots are salt baked with thyme, rosemary and garlic for one and half hours before being sliced up to order. The new vegan menu also includes homemade vegan knishes (dumplings made of flaky dough with a savoury filling), a beetroot burger with vegan cheese and a selection of freshly made salads.
Available throughout August at Selfridges, 400 Oxford St, Marylebone, London W1A 1AB