Mother's Day in London. Oh, what a glorious time. It's actually one of my favourite time of year – much better than Valentine's Day when we're bombarded with aphrodisiac menus and sharing desserts (hands off my dessert, please) and Pancake Day where you can't escape desperate attempts at re-invention (a pancake made with Guinness, is not, in fact, a "mancake"), Mother's Day is just rather lovely. If you're looking to indulge your mum this Mother's Day, here's the special menus and events running around the day:
Menus
1. For Traditional Fare: DUKES LONDON
What: This Mother's Day DUKES LONDON's signature restaurant, THIRTY-SIX By Nigel Mendham, will be serving up a special Sunday roast. If your mother makes a mean roast this is the chance to give her a well-earned break and, with a choice of four starters, four main courses and four desserts, there is something to tempt even the fussiest of family members.
The Idea: Alternatively treat your mum to delicate finger sandwiches, freshly baked scones and patisserie for a traditional Afternoon Tea. Perrier-Jouet Champagne, a choice of teas or a gin and tea infusion make the perfect accompaniment to afternoon tea served in the hotel's elegant Drawing Room and Conservatory, overlooking a peaceful courtyard nestled in the heart of London's Mayfair.
Price: The Sunday Roast is priced at £26.00 per person for two courses and £29.00 per person for three courses including a glass of wine and tea or coffee. The DUKES Afternoon Tea starts from 29.50 per person.
2. For a Treat: Fortnum & Mason
What: What could be finer than Fortnum's for Mother's Day. At the Piccadilly flagship, treat your Very Important Parent to a memorable three-course feast in The Gallery, with a delicious roast as the main. Add an extra-special element of surprise when making the reservation, with the addition of flowers, handmade chocolates in beautiful boxes, or personalised champagne, delivered to the table.
The Idea: Afternoon Tea is always a sure-fire earner of Brownie Points, so book a table for this Mother's Day at The Diamond Jubilee Tea Salon, where the signature tea towers will be complemented by a plate of delicate pâtisserie designed exclusively for the Mother's Day weekend – including black forest cake with striking mint chocolate work, passion fruit curd, raspberry cheesecake and salted caramel choux bun.  The table can be decked with additional gifts should customers want to elevate the occasion including the new Fortnum & Mason candle collection infused with the grocer's world renowned teas. Choose beautiful aromas of Earl Grey, Lapsang Souchong and Jasmine.
Price: £29.50 for 3-courses at The Gallery, £44 per person for tea with Fortnum's Classic Blend Tea at The Jubilee Tea Salon
3. For Nikkei Cuisine: Chotto Matte
What: Treat your wonderful mother to a tasting menu at Chotto Matte. The kitchen, lead by chefs Jordan Sclare and Michael Paul, together known as the Nikkei Boys, created affordable, evolving a-la-carte menu. The food will amaze you – and the vibe is seriously trendy, too.
The Idea: Take it easy this Mother's Day in London. Chotto Matte's setting is perfect – the menu is designed to encourage a relaxed, sharing environment with dishes including avocado tempura with smoked purple potato, BBQ pork belly with nashi pear salsa, black cod with yellow chilli miso and a selection of fresh, sustainably sourced sushi. Nom.
Price: Nikkei tasting menus of eight courses from £40 per person.
4. For Bottomless Brunch: L'Escargot
What: Because French food is just so good. True to its French heritage L'Escargot serves freshly made crepes; mouth-watering fillings include ham and Gruyere cheese, spinach and wild mushroom, Nutella, and blueberry and maple syrup.
The Idea: Head to this eccentric Soho institution to celebrate mother's day with gourmet food and drinks in a luxurious, relaxed setting. For £25.00 guests can eat as much as they desire – everything from pastries and homemade granola to Eggs Benedict, avocado on toast, omelettes or a Full English breakfast. All this can be complemented with their classic Bloody Mary's and Bellini's from the L'Escargot Bellini Bar.
Price: £25
5. For Great Food: The Richmond
What: The Richmond, East London's chicest restaurant, is the perfect place to celebrate Mother's Day. With a seriously cool atmosphere, and some of the best sharing food in town, it's one spot you won't want to miss. We just love it.
The Idea: Their weekend menu features dishes such as poussin with pumpkin, smoked haddock and prawn fish pie with a soft boiled egg hidden centra, and, to share, a whole wood grill brill with butter sauce. For meat lovers, there's lamb shoulder with fennel, courgette and olive gratin and 6-year old ribeye steak with bone marrow toast. To wash everything down there are several types of Bloody Mary on offer, a classic, smoky and kale, as well as a Quince Bellini and an Irish Coffee. Hello, Sunday.
Price: Dishes from £5
6. For a Pre-Theatre Meal: Suvlaki
What: Suvlaki is the perfect place to take your mother on Mother's Day. In the heart of Theatre land you can enjoy a quick, delicious and fresh meal before a show – with all the Greek goodness. The restaurant offers quick, tasty Greek food, including lamb, chicken, pork wraps and vegetables wrapped in pita bread or served on skewers.
The Idea: Come here for good quality. All meat is delivered fresh and prepared daily, with the best cuts chosen for the best tasting suvlaki. The suvlakis are cooked on a robata-style grill with top quality charcoal. For a tipple, a fully Greek wine menu is also offered alongside rare bottled craft beers from selected microbreweries in Greece. Close your eyes and you'll be in Athens.
Price: Dishes from £5
7. For Caviar and More: 45 Jermyn St.
What: The exquisite dining room and bar brings back the golden age of glamour and service for a contemporary London. Open every day for breakfast, lunch and dinner – as well as a delicious supper menu for the night owls. Serving an innovative combination of familiar favourites and delicious surprises, inspired by the season for a global palate.
The Idea: If you're planning a visit to Royal Academy of Arts or a spot of shopping in the West End, why not treat your mother to a truly special lunch at 45 Jermyn St., where you can sample caviar from their bespoke caviar trolley, or simply sit at the bar with a glass champagne and allow yourself to be transported back in time to bygone age of glamour.
Price: Food from £7.50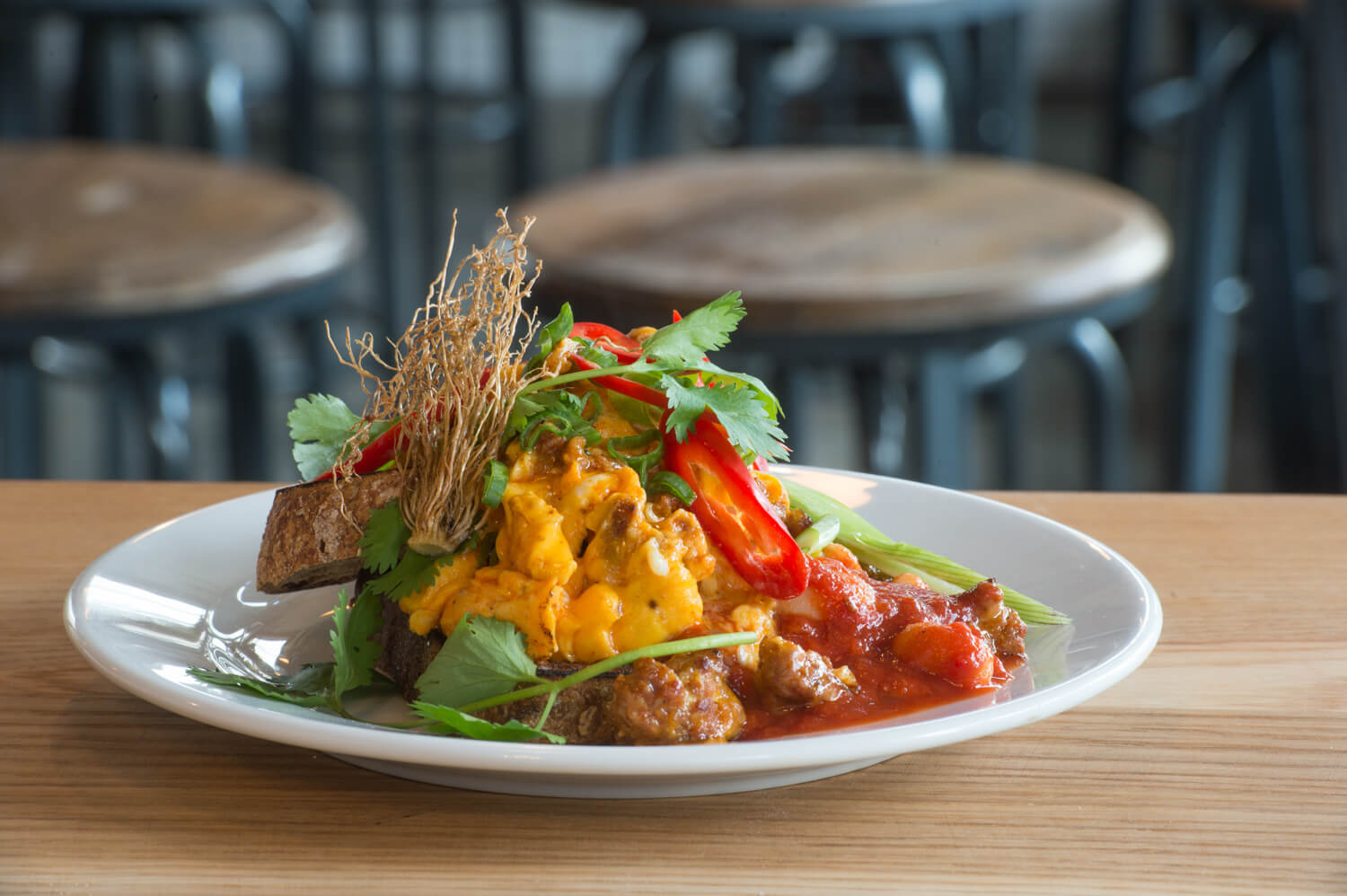 What: From the team behind Poco in Bristol, the menu at Poco focuses on organic and seasonal British produce, sourcing locally from small producers. From the communal tables, to the al fresco dining and intimate seating, Poco in Broadway Market is designed to create a multi dimensional environment. Come for all the tapas goodness and great seasonal cocktails.
The Idea: Following a stroll along Regent's Canal or Broadway Market why not take your mother for brunch at Poco. Sip on a Rosehip cup spritz whilst enjoy one of their delicious hearty brunch dishes, such as the Moroccan Scramble or the Home Smoked Trout, with horseradish crème fraiche, poached eggs, grilled sourdough and kale, available until 3pm.
9. For an Italian Special: Sartoria
What: For a truly special Mother's Day enjoy some family time at Sartoria in the heart of Mayfair. The only restaurant on Savile Row, Sartoria has recently undergone an extensive refurbishment by acclaimed designer David d'Almada. Boasting a heated terrace, destination bar, cicchetti counter, two private dining rooms and wine cellar, the exquisite and timeless design lends itself perfectly to its glamorous Mayfair location.
The Idea: Chef Patron Francesco Mazzei will be serving bespoke set menu priced at £65 boasting some Italian classics including ricotta and Amalfi lemon with stuffed courgette flowers, tagliolini gratin with broad beans, peas and spring truffle, as well as the truly special Mimosa Cake – a simply layered sponge cake, filled with crème patissiere, topped with sponge cake crumbs that resemble mimosa flowers. Say it with cake, right?
Price: £65 per person
10. For a Four-Course Feast: Plateau
What: Plateau, Canary Wharf's original flagship restaurant is offering a four-course set menu specially put together by head chef Daniel McGarey. Plateau sits atop Canada Place opposite One Canada Square tower in Canary Wharf and offers a view like no other in London, more reminiscent of the great cityscapes of New York and Tokyo. Opt for the elegant main restaurant or more informal grill. Try the latest season cocktails in the bar, or relax on one of the two outdoor terraces.
The Idea: Dishes include house cured Loch Duart salmon, Dorset crab, avocado and radish, risotto milanese, tomato fondue and onion jus, grilled sea bream, mushroom, orange and braised baby gem and Valrhona dark chocolate fondant, raspberries and crème fraiche.
Price: Available on Sunday 6thMarch between 11:30-4pm, the menu is priced £55 per person and includes unlimited prosecco.
11. For American Brunch: Avenue
What: To celebrate Mother's Day on 6th March, Avenue restaurant in St James, will be offering a brunch menu with complimentary cupcakes to takeaway. You'll love the vibe here – Avenue restaurant and bar brings a shot of Manhattan-inspired glamour to St James with striking contemporary interiors and artwork.
The Idea: Nothing says 'thank you mum' like a stack of buttermilk pancakes with crispy bacon and maple syrup or lobster Egg Benedict with hollandaise sauce. Serving up New American cuisine for breakfast, lunch and dinner Monday to Saturday, Avenue captures the buzz of the New York dining scene, and it can't be missed.
Price: Priced at £23.50 for two courses or £26.00 for three courses, Avenue's brunch is the ideal way to spoil that special mum. 
12. For Sunday Lunch: Coq d'Argent
What: Make your mum feel extra special this Mother's Day, with a leisurely three-course lunch at Coq d'Argent, overlooking the skyline. Located in the heart of the city, Coq d'Argent is within close proximity to major attractions such as St Paul's Cathedral, the Tower of London, Tower Bridge and the Southbank.
The Idea: Priced at £36 per person, the menu includes dishes such as roasted quail, wild mushrooms, Armagnac soaked prunes and crispy bayonne ham, confit duck leg, Roulouse sausage, ventreche and coco beans. There's also low cooked confit salmon, watercress sauce, peas, broad beans and courgette and warm apple tart tatin in with crème fraiche, salted caramel sauce and vanilla ice cream.
Price: £36 per person
13. For a Free Meal: Asia de Cuba
What: Asia de Cuba at St Martins Lane knows how special our mums are to us, but nowhere celebrates Mother's Day more than in Cuba. The island venerates motherhood and every year they give red carnations and beautiful postcards to their "Madre". In Asian countries, family values are considered paramount and Chinese children gift their mothers with a bouquet of white lilies, to honour the familial bond.
The Idea: As a nod to these beautiful traditions, Asia de Cuba is teaming up with Laura Kuy Flowers and gifting all mothers who dine with them, a bespoke culture combining bouquet and a cuban inspired Mother's Day postcard. As an extra treat, mothers who dine with groups of four or more will enjoy their Sunday roast free of charge. So spoil your mother this Mother's Day, and let her choose from a range of citrous ceviches, fresh salads, cuban style slow roasted pork or lamb, mini doughnuts and a guava whipped cheesecake topped off with her favourite cocktail, all on the house!
Price: £30 for the Sunday Roast menu
14. For Another Free Meal: House of Ho
What: This Mother's Day, the newly opened The House of Ho invites mothers to dine in style with a complimentary three-course modern Vietnamese feast to celebrate their special day. On Sunday 6th March, show your appreciation by spoiling your mother with a delicious three course meal from Chef Director Ian Pengelley priced at £30 per head.
The Idea: The menu includes grilled scallops, tiger prawn dumpling, corn-fed chicken salad with coconut and carrots, and roast duck and lychee curry. For dessert, there's a special 'Happy Endings' which you don't want to miss. Mothers can eat for free when dining with a minimum of three other people and ordering from two exclusive Mother's Day set menus.
Price: £30 per head. This menu will be served from 12 noon and will be available throughout the day. Guests will also have the option of ordering from the Vegetarian set menu, as well as The House of Ho A La Carte menu. Available on the 6th March 2015 only. On bookings of four people or more, one mum eats for free per booking. Offer applies to Mother's Day set menu only.
15. For Free Cocktails: Union Street Café
What: At Union Street Café, Mamma will receive a complimentary floral-infused gin and chamomile cocktail on arrival before choosing a two, three or four-course lunch from the special menu.
The Idea: The menu offers seasonal modern twists on Italian classics including crudo di sea bass 'alla puttanesca', saffron risotto and pork fillet with speck, barley, Pecorino and mushrooms. A special dessert by Pastry Chef Stefano de Costanzo will also be available featuring honey and lavender mousse, lemon biscuits, ice-cream, blueberry gel and edible flowers.  For an extra special lunch, indulge with bottomless prosecco.
Price: Two-course lunch £19 per person, three-course £25 per person, or four-course lunch for £29. Free flowing Prosecco £15 per person for duration of two hours.
16. For a Special Menu: Savoy Grill
What: Dine in the iconic surrounds of the Savoy Grill with a special set menu prepared by Head Chef Kim Woodward. Restored to its former glory at the same time as its namesake hotel underwent a £220-million refit, the Savoy Grill is decked with shimmering chandeliers, polished wood, burnished mirrors and white-clothed tables. Choose from an array of cult classics on the menu such as Steak Tartare chopped at the table, a beautiful Beef Wellington for two and smoked Ham Knuckle, Chicken and Mushroom Pie.
The Idea: Dishes will include stuffed Herdwick lamb breast with sweetbreads and mint sauce and tonka bean panna cotta with rhubarb. Guests will also enjoy an amuse bouche of blood orange and lime sorbet and coffee and petit fours to end.
Price: Three-course lunch for £55 per person
What: maze Grill Mayfair delivers signature rare breed steaks, fish and poultry alongside a selection of sushi and sashimi from maze sushi. Located in the heart of London's Mayfair, maze Grill by Gordon Ramsay is perfect for all-day dining, seven days a week. The food is just the best.
The Idea: There is a special three-course Mother's Day set menu at maze Grill Royal Hospital Road, maze Grill Mayfair and maze Grill Park Walk with starters including freshly-made sushi and burrata salad followed by a roast, served family-style with unlimited sides, and desserts such as monkey bread for two, brown sugar Eton mess or maze Grill Sunday Sundae. The little ones will also eat free as Mum enjoys lunch on her special day.
Price: Three-course lunch for £50 per person
18. For Fancy Cocktails: Old Bengal Bar
What: To celebrate the launch of Penhaligon's new fragrance, Equinox Bloom, Old Bengal Bar in Old Street is teaming up with the luxury British perfume house to bring a sense-heightening cocktail menu set to start in time for Mother's Day on 6th March.
The Idea: Taking inspiration from the luxury British perfumer's range of beautiful scents, the bar will offer five cocktails, each based on a Penhaligon's fragrance. Try the Equinox Bloom which blends Mount Gay Black Barrel and Aphrodite bitters with violet liqueur, jasmine syrup and orange blossom to recapture the Spring floral notes of the perfume.
Price: Available for three months from 6th March – from £10
19. For Mother's Day Brunch: The Modern Pantry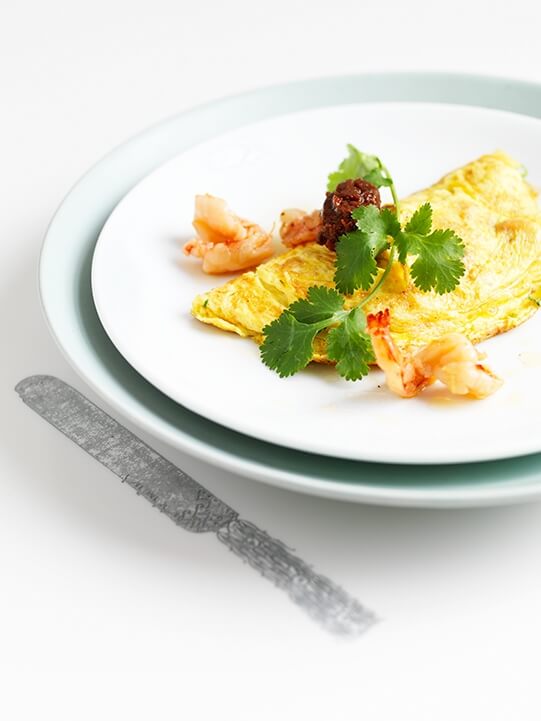 What: The Modern Pantry Clerkenwell and Finsbury Square will be serving brunch with bottomless prosecco and will be offering a complimentary specially created gin based cocktail, Mother's Little Helper, to all mothers on the day.
The Idea: The brunch menu includes dishes such as raspberry ricotta pancakes with berry and liquorice compote, crème fraiche and The Modern Pantry favourite sugar-cured New Caledonian prawn omelette with green chilli, spring onion, coriander, smoked chilli sambal and toast.
Price: Dishes from £4.50
Gifts 
1. For Cake: Blackberry Cottage Vegetable Cakes
What: Looking for something unusual? Blackberry Cottage bake cakes with secret ingredient – vegetables – which are the largest ingredient in the cakes. Set in the heart of the Berkshire countryside, Blackberry Cottage was founded by Kate Saunders, who trained as a Sports Massage Practitioner working with Olympic and Paralympic gold medalists. She made some chocolate brownies with spinach, spinach being such a nutrient dense vegetable – and the rest is history!
The Idea: This year, they have created a wonderful Mother's Day Cake Selection Box with flowers and vegetables. The five piece selection box contains rose and courgette cake, lavender and swede cake, mint chocolate and aubergine torte, mimosa and butternut squash cake and violet and pumpkin slice.
Price: £14.99
What: Pamper your mother with award-winning organic British beauty and spa brand ila. ila's hugely popular Glowing Radiance range, a collection that instantly transforms dull, devitalised and unbalanced skin, restoring a dewy, youthful complexion that glows with health and radiance, has been updated with two new products: a nourishing Face Serum and replenishing Face Mask. ila's new Face Serum for Glowing Radiance is an intense source of vitality and radiance for skin that needs a boost, while the Face Mask for Glowing Radiance helps restore hydration, radiance and lustre with this mineral-rich green clay mask.
The Idea: Created with the purest Rose Damascena at its heart, ila's much-loved Glowing Radiance collection protects and comforts skin leaving it as soft as cashmere, whilst fighting the signs of ageing and healing unbalanced complexions. The updated Glowing Radiance collection promises a deeply regenerative and nourishing experience that maximises cell rejuvenation and creates a long-lasting youthful glow. Yes, please.
Price: From £75
3. For Chocolate: Chocolate & Love
What: Chocolate and Love is a family owned company which was created by husband and wife chocolate connoisseurs, Richard and Birgitte. The range consists of seven different flavours including the popular sea salt and caramel and two pure chocolate bars.
The Idea: Chocolate and Love has more cocoa and less sugar than many bars on the market – even the brand's lowest cocoa content product is still a sumptuous 55%! Additionally to the high antioxidant levels naturally found in cocoa, each bar has the added health benefit of being gluten free, GMO free and completely natural with no additives and all but two of Chocolate and Love's products are dairy free, making them ideal for vegans.
Price: From £2.99
4. For Personalisation: Marmite
What: This Mother's Day, Marmite is launching a gift for Marmite-mad mummies. The folks behind the popular savoury toast topper have announced the release of personalised, limited edition Mother's Day jars; the perfect present to spread the love.
The Idea: The newly-designed Mother's Day jars will feature a rose-sprinkled label, and a doting tag-line reading 'Thanks for Spreading the Love'. From 'Mummy' to 'Mother', customers will have free reign on how they wish to personalise their jar, allowing plenty of scope for endearing terms or jokey nicknames! Customers can personalise and purchase the new Mother's Day jars, as well as the classic Marmite jars, from the Marmite Personalisation Facebook app.
Price: £4.99
5. For Lobster: Burger and Lobster
What: Give the gift of lobster with the new gift coin from Burger & Lobster, just in time for Mother's Day. Give a gift that is both credible and meaningful this March and tell your Mum she's "your lobster". Not only will the thought behind the gift impress your partner or Mum, it will ensure you have a great evening.
The Idea: The large silver coin entitles the lucky holder to either a burger or a lobster at any Burger & Lobster across the UK or US, and it comes with a very special guarantee – it's a sure fire way to make your mother smile.
Price: Available from any Burger & Lobster in the UK or US the £20/$20 limited edition coin entitles the holder to either a burger or lobster at any of the restaurants.
Escapes
1. For Spa & Champagne: Cotswold House Hotel
What: Me Time for Mums at the Cotswold House Hotel & Spa. This award-winning luxury hotel and spa in the heart of Chipping Campden, Gloucestershire, will appeal to mothers and daughters seeking tranquillity, sublime comfort, exceptional food and a stunning spa; all enjoyed in a picturesque setting.
The Idea: Treat mum to a well-deserved Champagne Afternoon Tea and Spa Day for two at Cotswold House Hotel and Spa, including a luxurious hot stone massage, one discovery facial and scalp massage, four hours of facility use and full Champagne Afternoon Tea for two.
Price: Priced at £145, with a saving of £30 and subject to availability.
2. For Art Deco Tea: Honey Restaurant
What: Afternoon Tea for Two at Hotel Gotham's Honey Restaurant. The spectacular Hotel Gotham in situated the heart of Manchester; where inside one of the city's grandest art-deco buildings, guests will find 60 unique rooms and suites inspired by the golden age of travel, Club Brass private members club, a roof-top terrace, as well as the popular sixth floor Honey Restaurant.
The Idea: Treat your mum to an indulgent afternoon tea with a view at Hotel Gotham's Honey Restaurant in Manchester – it's a real treat for all the senses.
Price: Priced at £60 for two, package includes a selection of finger sandwiches, freshly bakes scones with clotted cream and jam, an array of cakes and a glass of champagne for each person. 
3. For a Shopping Break: The Zetter Townhouse Marylebone
What: The Zetter Townhouse Marylebone is the most recent addition to The Zetter Group's Townhouse boutique hotel family. The 24-bedroom Georgian townhouse and cocktail lounge enjoys an enviable location on Seymour Street in London's fashionable Marylebone. On the ground floor is Seymour's Parlour, a cocktail lounge open from breakfast until late, with menus by Bruno Loubet and cocktails made in collaboration with pioneering drinks creator Tony Conigliaro.
The Idea: The Zetter Townhouse Marylebone hotel has teamed up with local institution Selfridges to offer guests a complimentary voucher to spend in store, plus cocktails in Seymour's Parlour and breakfast the next morning.  Guests will receive either a £50 or a £100 voucher to spend in Selfridges, depending on which category of room they book you.
Price: See their website here
4. The Mother's Day Escape at Hotel Cafe Royal
What: The Mother's Day Royal Escape at Cafe Royal. The Royal Escape package at Cafe Royal is the perfect way to celebrate Mother's Day, with an afternoon spent in complete luxury and indulgence at one of London's most iconic hotels. The package includes a treatment at the Akasha Holistic Wellbeing Centre, a transformative and balancing experience enabling the alignment of body, mind and soul.
The Idea: Guests who book the Royal Escape can choose amongst several treatments, including a 60-minute Sodashi Pure Radiance, a 60-minute Sodashi Vanilla Body Bliss or a 70-minute Luxury Pedicure. This is followed by the much celebrated London Royal Tea, a take on the English afternoon tea tradition, featuring a London theme playfully presented in the gilded splendour of the Oscar Wilde Bar.
Price: The Royal Escape includes treatments for two people and Champagne London Royal Tea, with prices starting from £290 for two people. www.hotelcaferoyal.com
5. For a London Break: York and Albany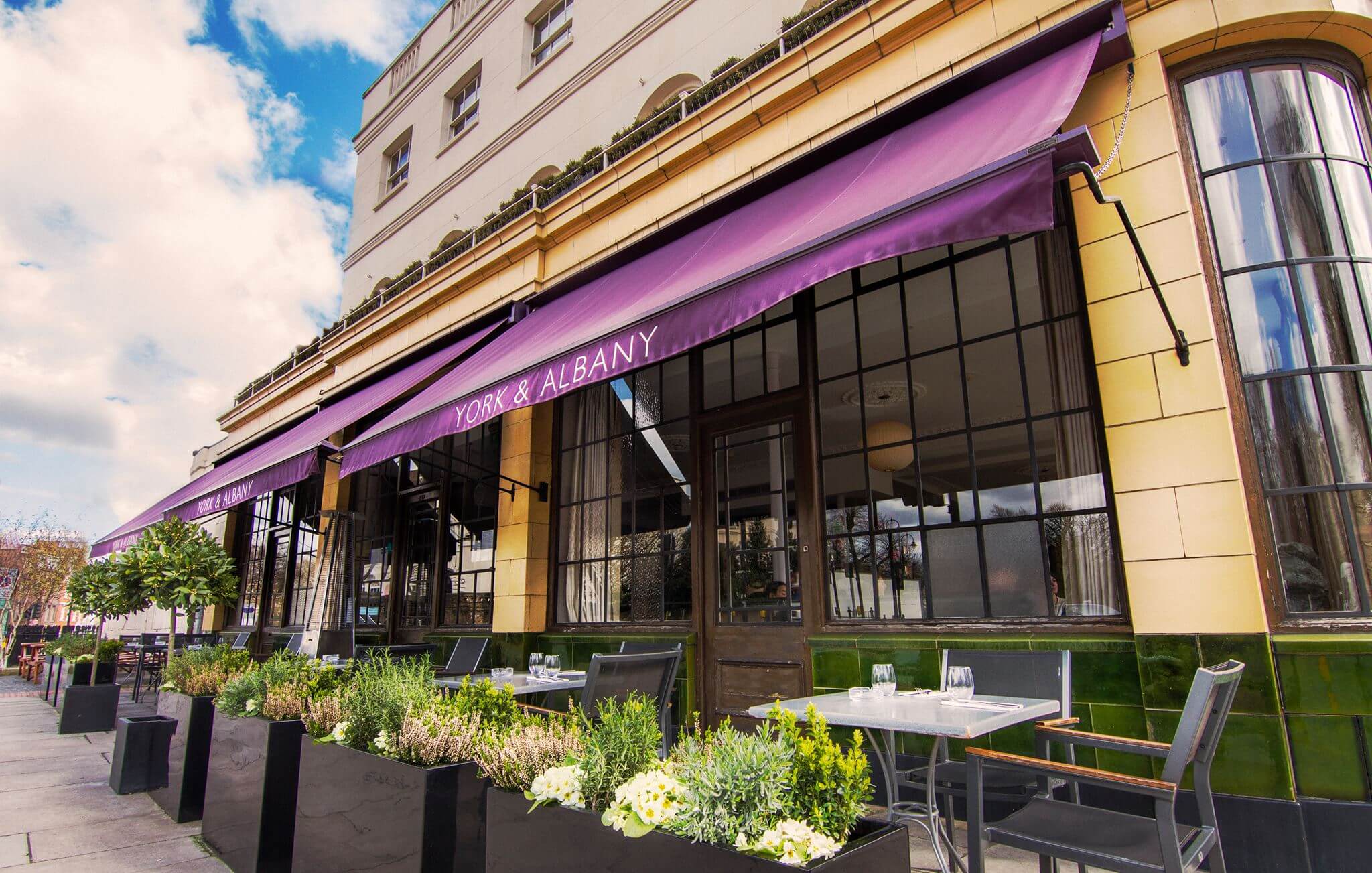 What: Spoil mum with the ultimate one-night getaway with spa treatment on Saturday 5th March at York & Albany. Mum will find chocolates waiting in her superior room before enjoying a relaxing facial, massage, manicure or pedicure organised at a local salon.
The Idea: Savour the peace, quiet and serene alone time before a cocktail or two at the bar, followed by an amazing night's sleep and complimentary breakfast the next morning – served in bed if you like! Arrange for the rest of the family to arrive in the afternoon for a celebratory Sunday lunch in the restaurant with dishes of slow roast belly of Saddleback pork or roast striploin of native breed beef followed by a chocolate brownie dessert with cornflake ice-cream.
Price: Price for the Mum's package is £385, including hotel stay for two people, complimentary breakfast and a treatment for one person. Package does not include Sunday lunch. Additional treatments start from £150.
6. For a Foodie Break: Orwells
What: Because as much as we love the city, sometimes we just want to escape to the country and inhale some crisp, fresh air. Orwells is an hour from London and what foodie day trips are made of. This countryside pub is owned and run by two Michelin star winning chefs and the food certainly lives up to Michelin standards. They grow 75% of the fruit and vegetables used in the restaurant themselves, only use local meat and keep their own bees for honey. Gourmet food that's feel good too.
The Idea: Take the train from Paddington to Henley and take Mum for a Sunday lunch to top all others. With two courses for £29.95 and three for £34.95 Orwells is a steal for food of this quality. Try their signature dishes of crab, rhubarb, fennel and watercress or langoustine, ginger, seaweed and radish, or go for a twist on the traditional with one of their roasts – whole roast poussin anyone? After lunch go outside to play with the resident beagles, Remi & Truffle, or take Mum for a walk in the beautiful Oxfordshire countryside before getting the train back to the city.
Price: £29.95 for two courses. £34.95 for three courses.