Another weekend, another opportunity to overdose on Eggs Benedict and brunch bubbly. Here's 5 new ways to eat brunch in London this weekend – happy breakfasting, London:
1. For Veggie Heaven: Grain Store
What: Bruno Loubet has recently launched a new weekend brunch menu at Grain Store, where he has given classic brunch dishes his Grain Store touch. Take our word for it: they are seriously good.
Eat: Bruno's new weekend brunch menu features innovative twists on classics and, where possible, Bruno has managed to fit a key vegetable element to dishes. Expect things like red lentil and chickpea hummus sprinkled with dressed sprouting beans, spicy labneh with Baghdad eggs flatbread and Kimchi omelette topped with smoked salmon & crème fraiche. If you like sweet things, there's also toasted banana loaf, vanilla ricotta, warm passion fruit sauce.
Why: Grain Store has pioneered the use of vegetables as a hero ingredient since it opened in 2013. Although many dishes do have a meat or fish element, Grain Store's menu gives vegetables a prominent, if not starring role. Veggie heaven.
Where: Granary Square, King's Cross, 1-3 Stable St, London N1C 4AB
Grain Store will be serving brunch on Saturdays and Sundays from 10am-2.45pm.
2. For Perfect Lunch: The Richmond
What: The Richmond, East London's chicest restaurant, co-owned by Brett Redman and Margaret Crow, is now open for lunch on the weekend.
Eat: The new menu features dishes such as spit roast poussin with pumpkin, pancetta, sage stuffing and Masala gravy. There's also smoked haddock and prawn fish pie with a soft boiled egg hidden in its centre, and to share, a whole wood grilled brill with whey butter sauce. For meat lovers, try the lamb shoulder with fennel, courgette and olive gratin. 
Why: To accompany the show stopping mains, new starters have been added to the menu, such as an octopus panzanella with Essex tomatoes and moreish sardines on toast. To wash everything down there are several types of Bloody Mary on offer, a classic, smokey and kale, as well as a quince Bellini and an Irish coffee.
Where: 316 Queensbridge Rd, London E8 3NH
The Richmond serves lunch from 1pm-3pm on Saturday and 1pm-4pm on Sunday. Photo credit: Ed Reeve.
3. For Mayfair Brunch: May Fair Bar
What: The renowned May Fair Bar, on London's Berkeley Street, has recently undergone an exciting transformation. One of the most decadent bars in London, the May Fair Bar is now also offering a brunch menu available from 11am-4pm.
Eat: The brand new brunch menu includes an indulgent Mayfair take on breakfast classics like the George's Bank pot caught lobster and pesto cream cheese bagel and warm brioche cinnamon French toast with salted caramel sauce. Those looking for something more unusual can try the marbled Irish beef carpaccio with dressed rocket and aged parmesan, or the Chilean sea bass pan seared with Kaffir lime.
Why: Wash it all down with signature cocktails such as The May Fair Bloody Mary or if you need a health kick try one of their energising juices made from the freshest market fruit and vegetables. Our favourite is the Fresh Berry with strawberries, pineapple juice, coconut milk and vanilla. Dreamy. 
Where: The May Fair, Stratton St, London W1J 8LT
Brunch is served from 11am-4pm.
4. For Indian Brunch: Rotli Crew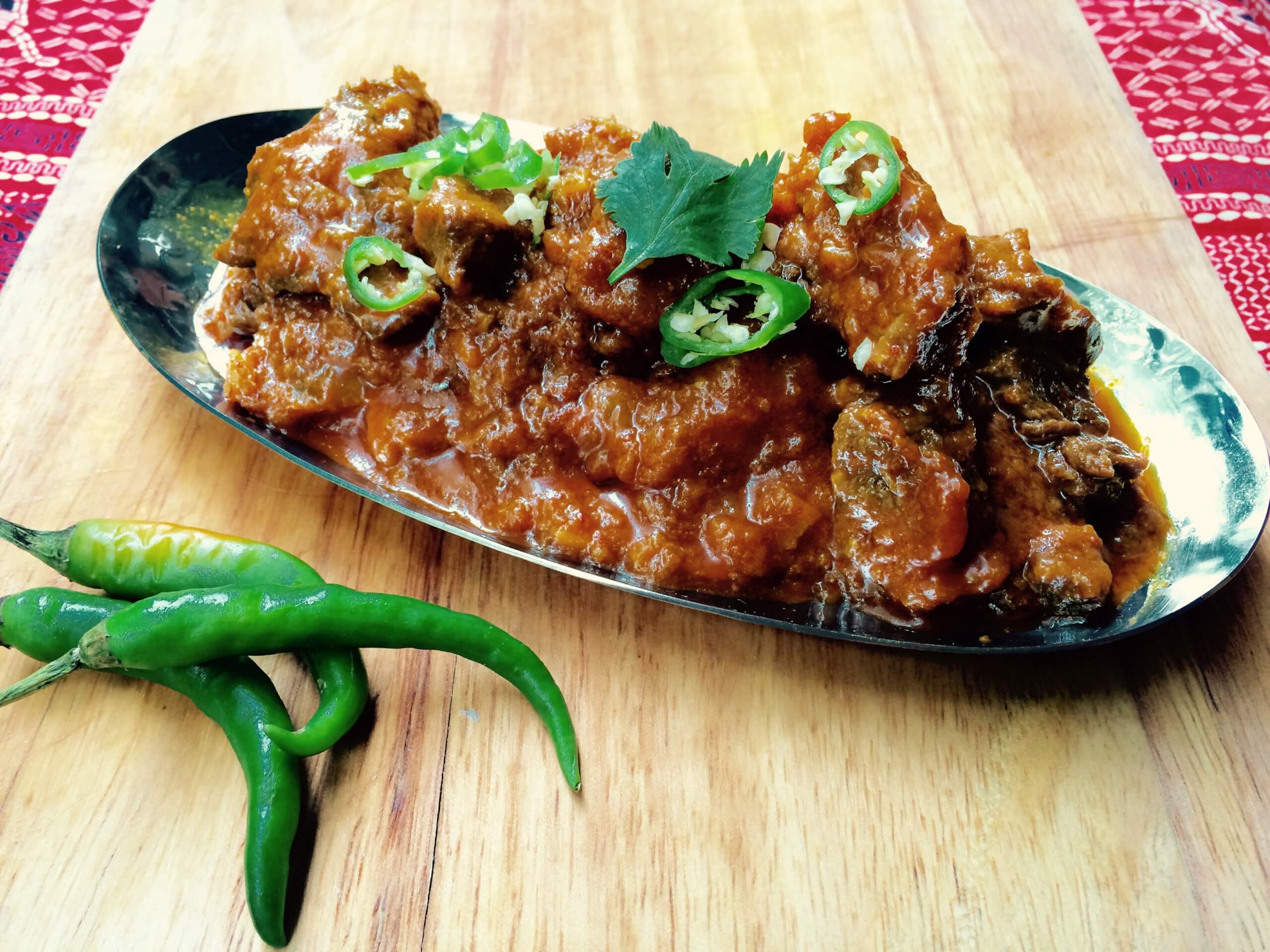 What: Rising street food stars Rotli Crew are currently bringing their unique modern Indian inspired cuisine to Clapham, with a two month residency at The King & Co. Running until Sunday 29th November, the kitchen takeover offers an eclectic mix of small and large plates with sensational flavours that guests cannot find in their ordinary curry house.
Eat: The menu is influenced by the pop-up chef duo's personal family recipes and reflects the delicious dishes eaten in Indian homes, cooked using the freshest sustainable and seasonal ingredients. On the special Saturday brunch menu, expect dishes like Bombay Breakfast Muffin, a spiced sausage patty with fried egg and cheese, or breakfast curry with flaky Indian flatbread. If you like Kedgeree, their version on spiced Indian curry rice is a beautiful take on the classic dish.
Why: After taking time out from their busy full time jobs to eat their way around the world, Ben France and Aneesha Noonan decided to follow their passion and launch Rotli Crew. The pop-up chef duo pride themselves in using quality produce, with rare-breed, slow-aged meat being supplied by Turner & George and sustainable fish and shellfish from Moxons.
Where: 100 Clapham Park Rd, London SW4 7BZ<
Brunch is served Saturday 12-4pm.
What: Skylon restaurant has just announced the appointment of Tom Cook as new Executive Head Chef. Since his recent arrival, Tom has added a French twist to the modern English menu, whilst championing Skylon's ethos of offering simple British cooking with the highest quality ingredients. Come for brunch and check out his new menu.
Eat: All the new brunch dishes. Highlights from the refreshed menu include baked free range eggs, spicy sausage, sauté potato, onion and sourdough and salad of avocado, quinoa, spiced yogurt, pomegranate, red onion.
Why: With Tom's new menus comes a new era for Skylon, a restaurant perfectly positioned for pre or post theatre dining, Sunday lunch while strolling along the Southbank sounds pretty ideal to use.
Where: Royal Festival Hall, Belvedere Rd, London SE1 8XX