You know the drill by now – if it's covered in Hollandaise, we're in. Up your brunch game this weekend with these top picks. Happy brunching, London: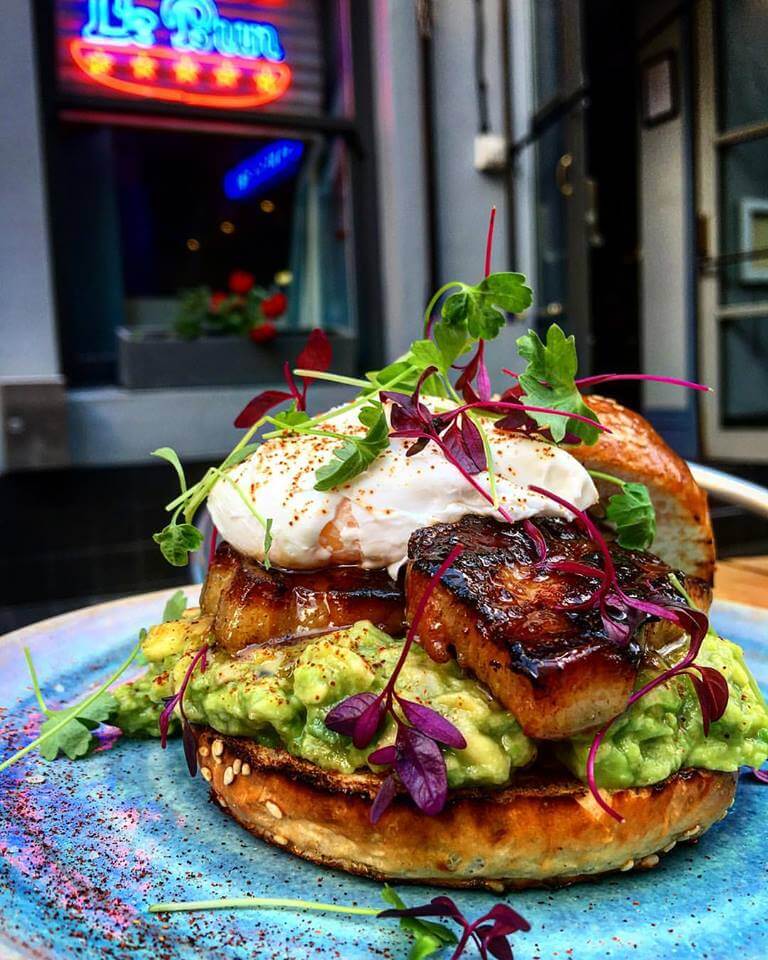 What: Le Bun have taken over the restaurant and bar at the recently refurbished Leicester House hotel in China Town for a residency 'Le Bun Vivant',  which is coming to an end this Sunday. The menu is full of classic American and French dishes and they've all be given the luxurious diner treatment. Get down for their final brunch this weekend, you'd be a sucker to miss it.
Eat: Enjoy hearty American inspired dishes with a sprinkle of Le Bun magic. Their Bloody Mary topped with a mini burger is bloomin' epic, and tasty too. Pay £20 to get involved in their bottomless Mimosas deal. The team create all kinds of naughty brunch bites – try the truffles 'n' waffles for a sweet and savoury combo, or the Le Benedict Bun, a heart stopping plate of high-quality meat on a bun topped with buttery Hollandaise.  There's also steak and eggs, avocado with brioche and their legendary le truffle double double.  It's two aged rare-breed patties with truffled veal jam, truffle mayo, American cheese, served in a brioche bun. Gym membership not included.
Where: 1 Leicester Street, London WC2H 7BL
2. For a Peruvian Brunch: Ceviche Old St
What: Ceviche Old St, Martin Morales' Peruvian restaurant and pisco bar, is launching an alternative Sunday Roast menu that puts a Peruvian spin on old British favourites, along with a selection of bottomless cocktails. The menu is available all day on Sunday.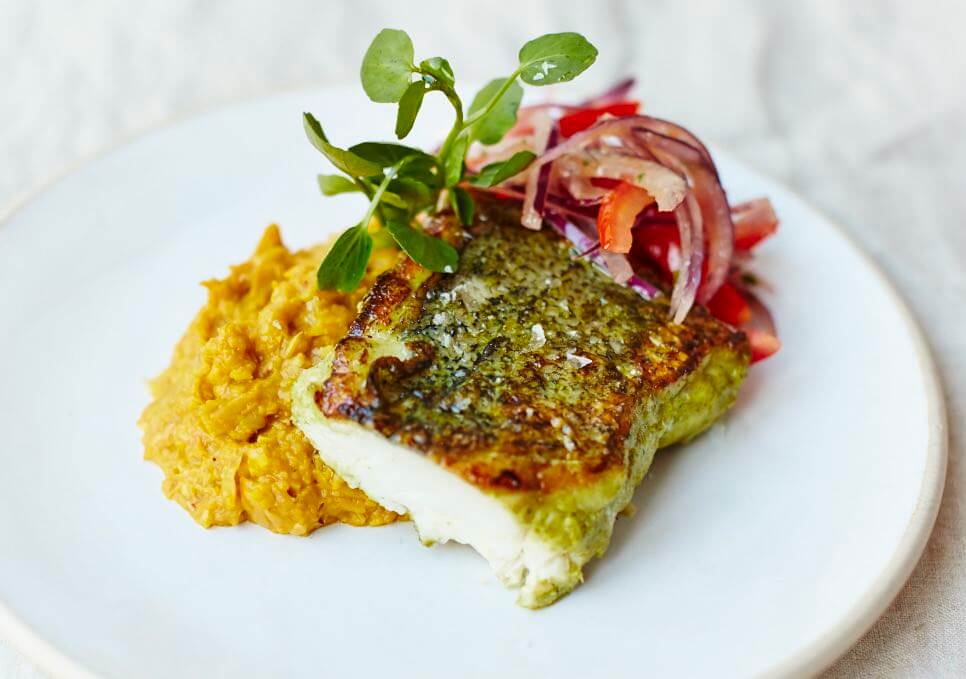 Eat: The Sunday Roast menu offers Pollo a la Brasa, marinated rotisserie chicken – a Peruvian favourite; and the vegetarian Seco de Berenjena braised aubergine. A weekly-changing Roast of the Day may include pork, beef, duck and lamb, with dishes such as panca chilli and coriander rolled pork shoulder, roasted and served with crackling, or panca, cumin and garlic-marinated sirloin roasted and finished on the charcoal grill. Dishes are served with traditional sides each with a Peruvian twist, including quinoa Yorkshire puddings, Uchucuta Andean herb gravy, green sprouting broccoli with cheesy Amarillo chilli Huancaína sauce; as well as quintessentially Peruvian spicy amarillo chilli and coriander corn tamales.
Where: Ceviche Old St2 Baldwin Street, London, EC1V 9NU
What: POLPO is introducing a new brunch menu this Saturday, with a feast of Italian-inspired dishes for the weekend. POLPO takes inspiration from the rustic back-street wine bars of Venice and features an array of simple, but delicious small plates from the region of Veneto. The interiors reflect the gloriously faded elegance of La Serenissima and the renowned charm of the humble bacaro.
Eat: POLPO will open its doors earlier on Saturdays and Sundays, and brunch dishes will include; poached eggs and scafata – a summer vegetable dish from Umbria, brunch pizzetta with Italian sausage, wild mushroom, parmesan and a soft egg, as well as frittole – sweet Venetian doughnuts rolled in cinnamon sugar. Those who are celebrating the weekend can choose from Breakfast Bellinis, Bloody Marys and half price bottles of Prosecco at £16.
Where: Locations here 
4. For a Sunday Brunch: Town House Restaurant at The Kensington
What: Town House Restaurant at The Kensington is continuing its tradition of adding its own personal touch to British classics with a new Sunday lunch menu. Executive Chef Steve Gibbs, formerly of Hix and The Ivy, has created a unique three-course menu of seasonal surprises and locally-sourced fare inspired by that most British of meals, the Sunday Roast.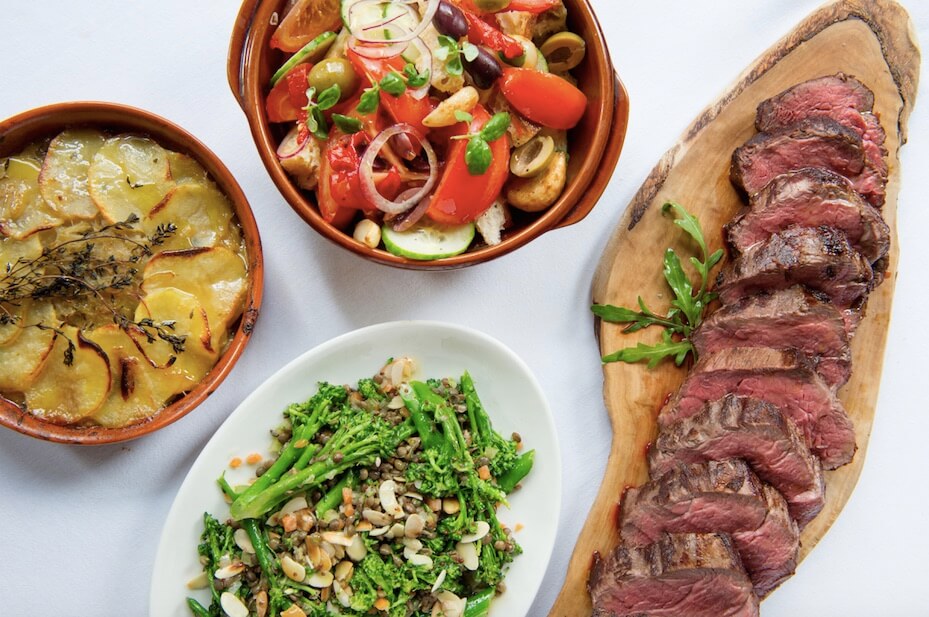 Eat: Starters include: fresh seafood, cured meats and seasonal vegetables. This is followed by a choice of fresh, light dishes, such as: slow roast sea trout with fennel and dill fricassée, warm tomato salad and baked Jersey royals; and spring vegetable risotto with field mushrooms. Also on offer are more classic Sunday dishes with Steve's own interpretation. Think roast rib of dry-aged Devonshire beef with roasted broccoli, lentils, almonds and honey mustard; red pepper panzanella and boulangère potatoes; and slow cooked Cornish lamb shoulder with caponata, grilled artichokes, tomato bulgur, salsa verde and lamb jus. Finish with a choice of desserts including strawberry shortbread trifle with vanilla custard.
Where: The Kensington, 109-113 Queen's Gate, London, SW 7 5LR
5. For a Bottomless Brunch: OXBO Bankside 
What: This Saturday marks the start of OXBO Bankside's new bottomless brunch offering. Executive Chef Paul Bates will be serving a delicious menu, including an extensive choice of fresh market salads, fish, meat and vegetarian dishes, served from the chef's Traders Tables.
Eat: Available every Saturday, help yourself to unlimited starters and desserts – try the vanilla bean cheesecake and mini lemon meringue tarts. OXBO's open kitchen will also host a live waffle and egg station, where the Chef's team will rustle up variety of classic dishes including Eggs Benedict; Eggs Royal; Three Egg Omelette; Waffles and Pancakes – all with a wide range of toppings. Main courses will be served as three sharing plates to your table, including fillet of veal, Broadstairs sea bass and cauliflower, and lentil dhal, changing on a weekly basis depending on what is in season and available from local markets.
Where: Hilton London Bankside, 2-8 Great Suffolk St, London SE1 0UG