What's the key to our hearts? A runny yolk and a spicy Bloody Mary. From a new spring brunch menu to a snazzy brunch event, we've discovered the best places in the capital you get your egg fix this weekend. Happy eating, London:
1. For a New Bottomless Brunch: Hix Mayfair x Brown's Hotel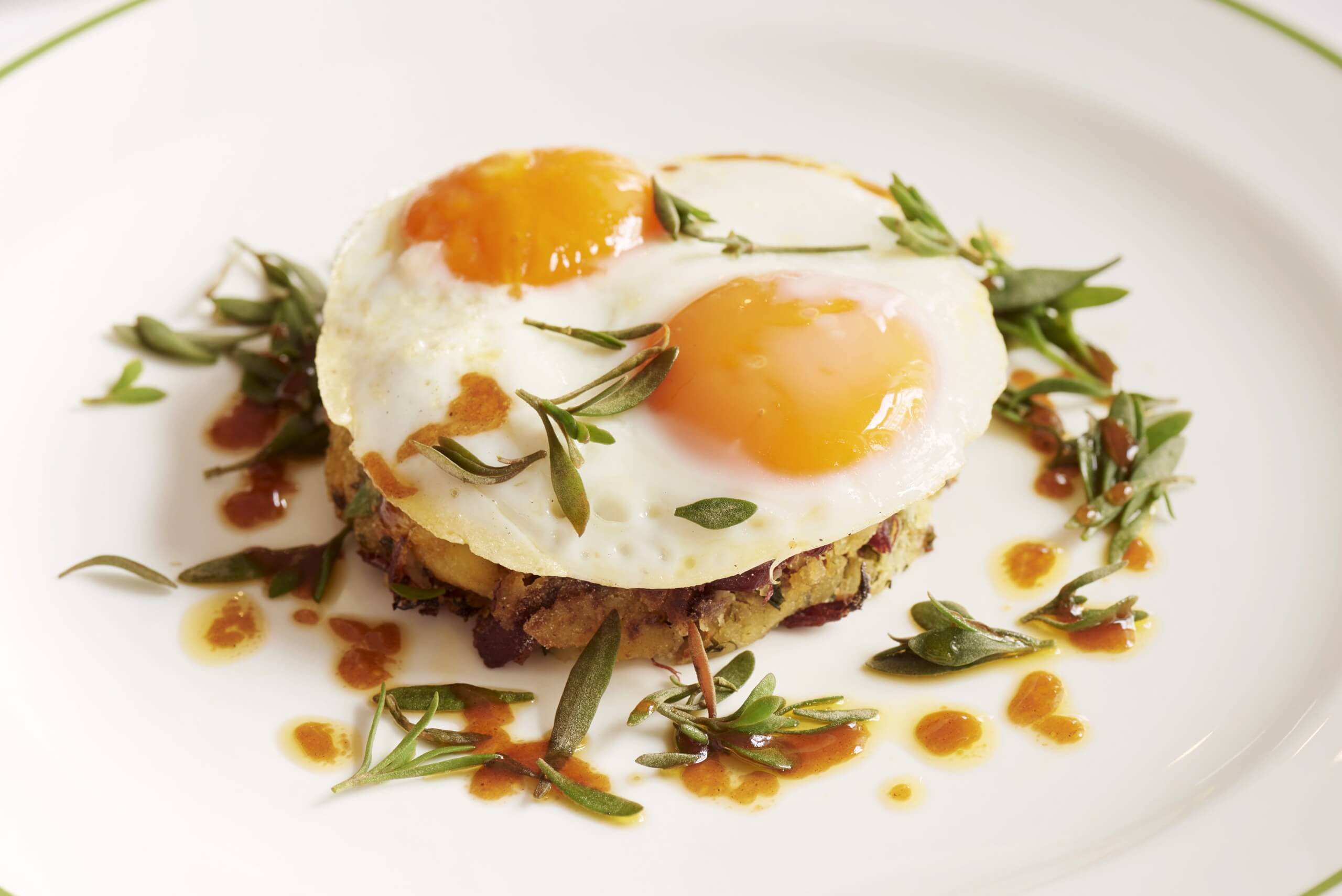 What: Brown's Hotel and HIX Mayfair have unveiled a new Bottomless Brunch every Saturday.  The brunch provides unlimited Bloody Mary's, Bellini's or Champagne and the three course menu is a decadent feast of Mark Hix's specialties. Tuck into British brunch classics and desserts, all served against the stylish backdrop of Brown's Hotel.
Eat: Starters include HIX Mayfair's most ordered breakfast dish – Albemarle Smoked Salmon 'Hix cure' with scrambled Burford Brown eggs. Other dishes to kick off this feast include Wye Valley asparagus, pennywort and shaved Caerphilly salad; Hodmedod's green pea dropped scone with Black Coombe ham and a poached Bantam's egg or Isle of Wight tomatoes on toast with lovage and Dorsetshire sauce. Highlights from the main menu include; Eggs Benedict, Albemarle or Florentine, Kedgeree, Peter Hannan's gammon steak with a fried Braddock White duck's egg and chips, Wiltshire ham and Montgomery's Cheddar toastie with Tewkesbury mustard, and the Moyallon sugar-pit rib of beef with spring slaw and champonzu dressing.  Finish the meal with Winstone Farm rhubarb buttermilk pudding, Pineapple upside down cake with Neal's Yard Dairy crème fraiche, or the Bakewell tart with Cornish clotted cream.
Where: Every Saturday from 12noon – 3.00pm. 33 Albemarle St, Mayfair W1S 4BP
2. For a New Brunch Menu: Friends of Ours 
What: Friends of Ours is an independent, vibrant Hoxton neighbourhood eatery set up by a team that love hospitality, and who want to offer a relaxed and beautiful environment to enjoy brunch and coffee.They change their menu from season to season, with their latest spring menu an absolute cracker. 
Eat: If you're partial to sweet brunch dishes try the strawberries and cream – warm strawberries in star anise plum wine, with sweet ricotta on sourdough, or the equally dreamy hibiscus flower and yoghurt panna cotta, with cardamom granola, strawberries, baked forced rhubarb, and pomegranate topped with hibiscus syrup. There's egg dishes aplenty. Feast on kedgeree, a heavenly combo of in-house black tea smoked hake, curried black rice, pickled cauliflower, roast cauliflower, soy cured egg yolk and coriander, as well as harissa eggs with harissa and tomato sauce, fried egg, hummus, kasundi, feta, mint and labneh served on sourdough. Quirky options include popcorn grits, topped with maple and coffee roasted bacon slab, poached egg and spring onion, and the huevos motelenos – chipotle, tomato and capsicum sauce, chorizo, garden peas, smoked ham, spring onion, fried egg and baby coriander on arepa bread. Anything you order will knock your ruddy socks off.
Where: 61 Pitfield Street, Hoxton, London, N1 6BU
3. For a New Brunch Event: 100 Wardour St. 
What: This Saturday (16th April),  100 Wardour St, the restaurant, bar and live music venue is hosting the ultimate pity party for those who can't attend Coachella, with their I'd Rather Be At Coachella Brunch. Is the £1000 flight ticket a little too steep? Did you not fancy spending 2 weeks in the Colarado Desert? Could you not get time off work? Don't cry into your suede fringed waistcoat and barely there denim shorts, instead attend this cracking brunch.
Eat: The three course menu is a celebration of the finest British produce around. Starters include; home smoked salmon, pea shoot and edamame flatbread, pancetta, white onion and crème fraiche flatbread, and the delightful crab and smoked bulgur salad. If there's one dish to get the brunch ball rolling, opt for the gluten-free pancakes topped with grilled pancetta and maple syrup. For mains, we can't recommend the aged 200g rump steak and chips enough. There's also rigatoni pasta with veal ragu, coal fired garlic baby chicken, served alongside wilted greens, and slow cooked pork belly, grilled endive and salsa verde. Don't forget to try the Izu's French toast with tonka bean ice cream, or the blueberry poached pineapple, crushed meringue, yoghurt rhubarb and custard pot. Although, the chocolate ganache, nut crunch and milk ice cream is pretty special.
Book a table here
Where: 100 Wardour St, Soho, London W1F 0TN
4. For a New Brunch: A Wanted Man
What: A Wanted Man is Chelsea's first espresso canteen with brow bar and waxing salon attached. This King's Road hangout is where healthy eating meets artisan coffee, and opens today (14th). A Wanted Man serves an all-day menu of creative takes on café dishes from the wild west to the cultured east, crafted by Michel Bras-trained chefs, Benjamin Darnaud (previously at Viande and Chef in Paris) and Vincent Dery.
Eat: The menu offers a new take on comfort food, but with great imagination behind the ingredients and flavour combinations, and every dish delivers on flavour and nutrition. Their sourdough waffle with salted peanut cream, blueberry jam and roasted pecans is sublime, along with their home-made muesli, almond milk (which is made fresh onsite everyday), topped with sticky poached pears, dates and macadamia nuts. Try the avocado with poached eggs, lemon, balsamic vinegar and dancing bonito flakes. If you're after something heartier – choose from roasted seasonal vegetables with sauerkraut and satay sauce, or handmade sandwiches and wraps. The artisan coffee, an integral part of A Wanted Man, is flown in from Common Man Coffee Roasters, the Singapore-based specialty coffee roasters borne out of Five Senses Coffee of Melbourne.
Where: 330 King's Road, London SW3
5. For a Classic Brunch: St Clements Cafe 
What: If the sun is shining this weekend, there's only one place to head to: St Clements Cafe. This charming neighbourhood café has plenty of outdoor seating in the front of the café and a leafy terrace in the back perfect for sipping a coffee (or alcoholic beverage) as the sun begins to shine brighter. Emphasis lies in sourcing the finest ingredients from surrounding producers and in working closely with suppliers, they have successfully created a menu showcasing healthy and wholesome dishes.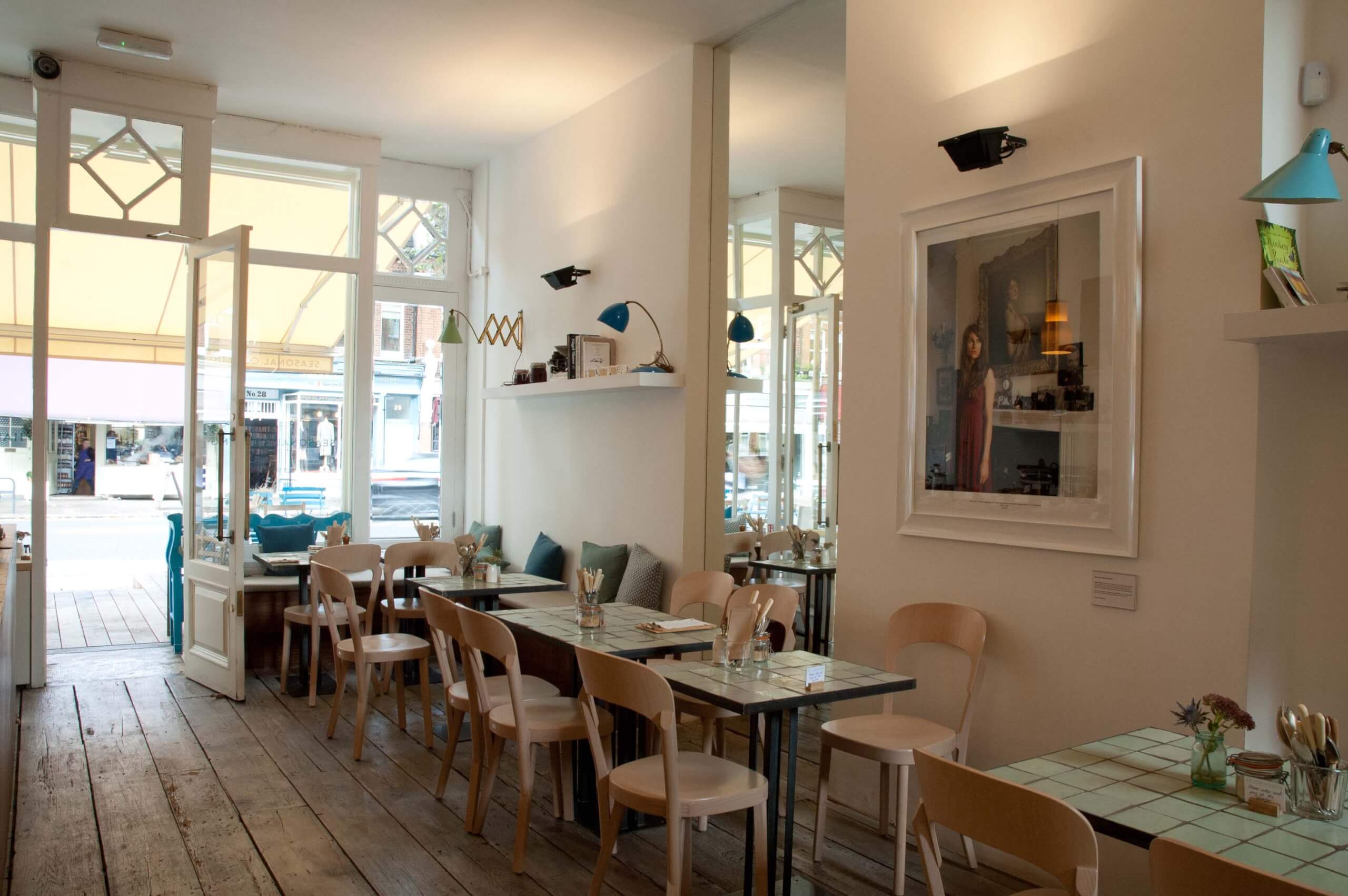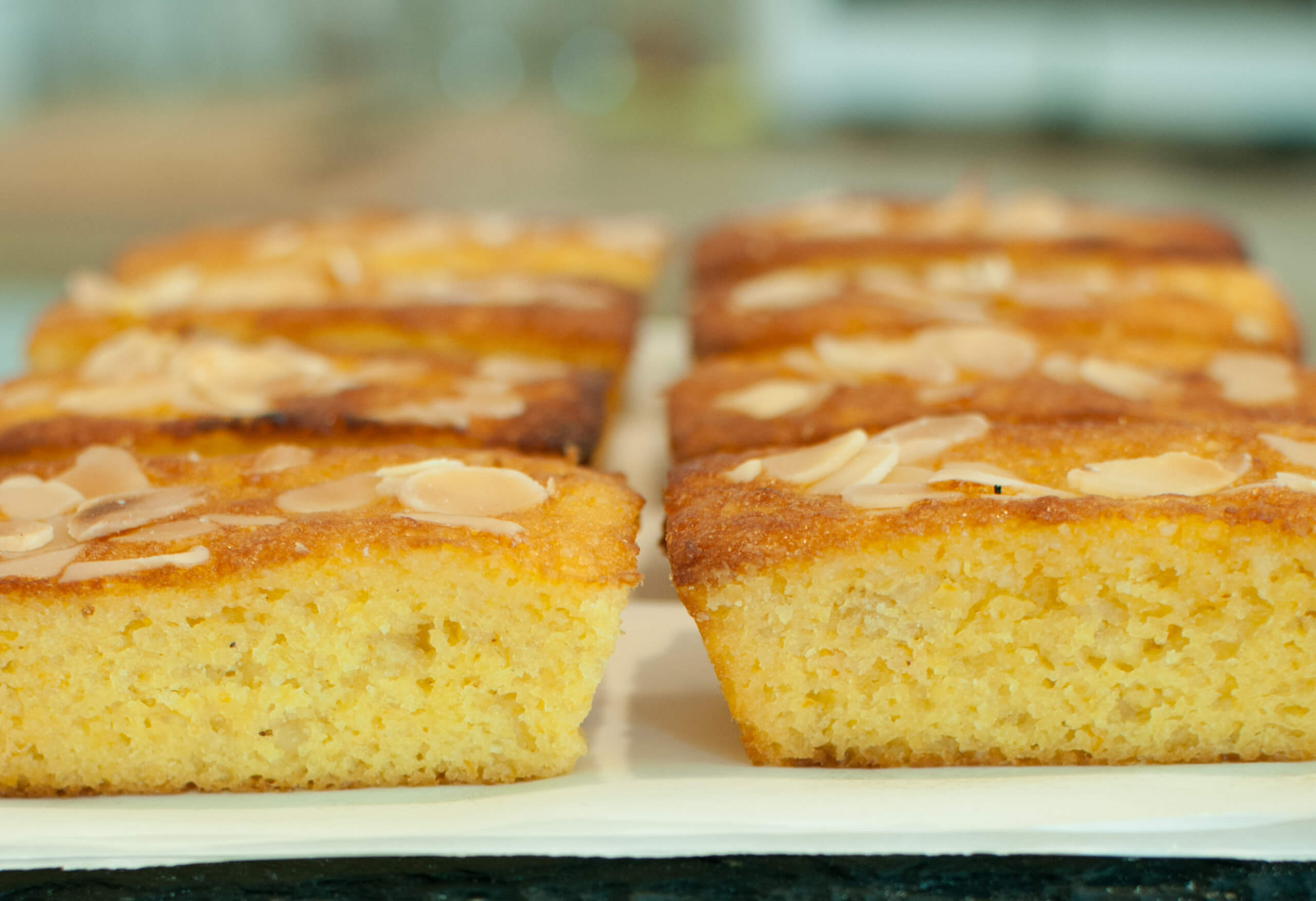 Eat: Come for all the brunch classics. We're talking about organic porridge with grated apple, toasted coconut and honey, and their fantastic maple and almond granola with Greek yoghurt and pink Yorkshire rhubarb, and Staal smoke house salmon on seeded rye with avocado and wild rocket. They've also got veggies covered with their herby braised beans with poached eggs, portobello mushrooms, feta, and baby spinach on sourdough, and also the pea, chard, leek and feta fritters with poached eggs, avocado, harissa, dukkah and wild rocket. The baked eggs with chorizo, tomato and spinach served with sourdough toast is legendary as is the smoked Yorkshire bacon roll with avocado, lemon mayo and wild rocket. If you've got a hankering for sweet delights, they also serve a large selection of cakes, traybakes and biscuits, made with organic flour, French butter and free range eggs.
Where: 201 New Kings Road, London, SW6 4SR