If you'd rather be spending your time chowing down on eggs and sourdough this weekend than watching repeats of GBBO, we have just the feature. Here's our favourite brunch picks this week. Eat up, London:
1. For a New Brunch Menu: The Royal Oak 
What: Dan Doherty's Marylebone pub, The Royal Oak, is now fully open for business following a redecoration, with an all new Sunday roast and brunch menu full of early morning bites.
Eat and Drink: Saturday brunch includes breakfast stalwarts, heightened with Dan's unique flare. Dishes include: baked eggs in a roasted mushroom cream, pimped up with spinach, cheddar and chives; Brixham crab benedict with avocado, toasted muffin and devilled hollandaise; and ham hock hash, crispy potatoes, fried egg and hot sauce.
Where: 74-76 York St, Marylebone, London W1H 1QN
2. For a Classic Brunch: Soane's Kitchen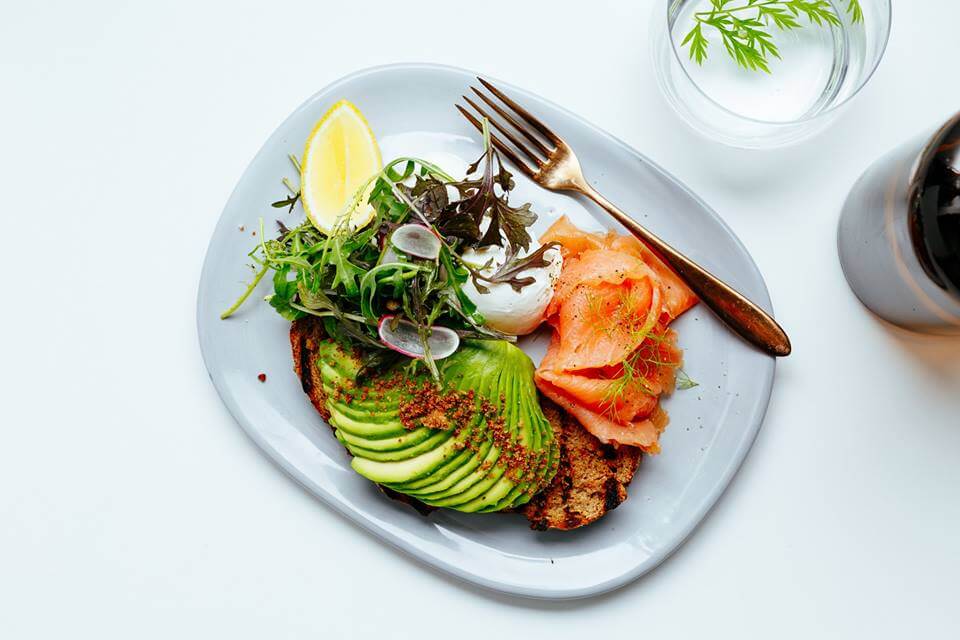 What: Alex Head, founder of Social Pantry, is behind all-day restaurant Soane's Kitchen at Pitzhanger Manor and Gallery in Ealing. A brunch queen with a serious appetite for local produce and British ingredients, Alex has created a brunch menu that'll help heal any hangover. It's only a 12 minute train from Paddington, so you really have no excuse.
Eat and Drink: If you're after a sweet fix, there's plenty of options like Soane's granola with honeyed yogurt and berry compote; summer berry and coconut smoothie bowl with super seeds; and sweet potato pancake stack with hazelnuts. Breakfast classics include smoked salmon, avocado and poached egg on rye bread; Soane's full English with Ginger Pig bacon and Breckland Brown eggs; and a brunch hybrid – eggs Benedict croissant with rocket.
Where: Pitzhanger Manor, Walpole Park, Ealing, London W5 5EQ
3. For a Vegan Brunch: The Vurger Co 
What: Vegans of London, you're in for a delicious surprise this weekend as The Vurger Co have launched a new brunch menu available between 10am – 12pm, every Saturday and Sunday for the next 4 weeks. The team have worked with Youtube sensation and Executive Chef, Gaz Oakley (aka Avant Garde Vegan), on some seriously awesome creations.
Eat and Drink: Heartier dishes include the open breakfast burger with baked beans, scrambled ackee, potato rosti and sausage, and the spiced savoury waffles topped with fried plantain, avocado, salsa, coconut bacon and a drizzle of maple syrup. For sweet options, there's bagels topped with caramelised cinnamon banana, maple syrup and coconut flakes, finished with your choice of either almond butter spread or chocolate hazelnut spread – and the coconut bliss bowl with coconut yoghurt, fresh fruits, granola and coconut flakes.
Where: 9, Avant Garde Richmix Square, Cygnet St, London E1 6LD
4. For a Sporty Brunch: London Shuffle 
What: Shuffle Club brings London its first ever Shuffle Brunch which include two hours of bottomless beer, Prosecco, pizza for all, and shuffle boarding time (nothing like brunch with a side of competition, eh?).
Eat and Drink: Ticket price includes two hours of bottomless beer, Prosecco and pizza made by the legendary Luca and his team. Four varieties of pizza include vegetarian and vegan options (hello, roasted tomato sauce, beetroot, thyme, rocket, red onion, basil and hemp seeds), with gluten-free bases on request, plus an all new English Breakfast pizza (home-made baked bean base, sausage, bacon, egg, and mushroom) as well as the much-loved spiced cajun chicken option.
Where: 4 Ebor St, Shoreditch, London, E1 6AW
Photo Credit: Ben Gibson 
5. For a Boozy Brunch: Hip Hop LDN
What: Taking place at a secret Location on Saturday (22nd September), Disco Brunch by Hip Hop LDN will be rewinding back the decades with their special boozy brunch party featuring a heavy dose of trumpets and saxophones with guest DJs, and a two course menu with bottomless cocktails to keep everyone fuelled throughout the day.
Eat and Drink: Kicking off the brunch is free-flowing drinks and a two course foodie bonanza. Menus change from venue to venue but think a choice between avocado on crostini with a poached egg or fried chicken and Belgian waffles served with syrup. Course two is a choice between a stack of pancakes served with syrup and whipped cream or French toast served with syrup and fresh, seasonal fruit. Vegetarian and vegan options also available on request. Between food, drinks and music, ticket holders get to bare witness to selection of tongue-in-cheek party games, with the end of evening turning in to an all-out disco ball spinning party.
Where:  Tickets start at £35. Buy here. Location will be shared once you've bought your ticket.