We won't lie – we're currently nursing the mother of all hangovers (damn you Lebanese wine), but the thought of a slap up brunch at the weekend is getting us through.  A spicy Bloody Mary and a plate of eggs Benny will sort out all your woes. Here's 5 new brunch menus to try in London this weekend. Happy eating, folks:
1. For a Retro Brunch: The 90's Brunch
What: Grab your shell suit, wack on your dungarees and transport yourself back to the glory years with the 90s brunch, taking place on Saturday. Not just 90's inspired food, there's a whole host of music, entertainment and cocktails that echo the feel-good decade.
Eat and Drink: Like the location, the menu changes with each event but expect platters of classic 90s nosh, such as fish finger sandwiches, chicken drumsticks, pork ribs, beef chilli burgers and veggie fritters. For dessert, you can make your own Boogie Bear's donuts and then wash down all that scrumptious grub during an hour of bottomless cocktails. The events offer a banging soundtrack mixing hits from iconic 90s artists – from Britney Spears to Nirvana to R Kelly to Eminem – with classic club tunes and modern remixes. Let's all channel our inner Britney this Saturday.
Where: Tickets are £35.00 and includes entry, 3 course meal, bottomless cocktails for one hour. Pre-booking essential, and is done by e-mailing 90sbrunch@gmail.com. They'll then email you over the location deets.
2. For a Classic Brunch: Cambridge Street Kitchen
What: Cambridge Street Kitchen within the Artist Residence Hotel in Pimlico is a cracking spot for all your brunch-y needs. If you're a staunch traditionalist when it comes to brunch – look no further than this uber cool hangout. They whip up the fluffiest pancakes and the yolkiest eggs. We're big fans.
Eat and Drink: If you're looking for something that's going to hold you like a warm winter duvet, the Cambridge Street Kitchen breakfast is just the ticket – sausage, smoked bacon, baked beans, any style eggs, mushroom, roasted tomato and toast. All about the egg life? The menu is a treasure trove of yolk based delights including eggs Benedict, Royale and Florentine, and smoked salmon and scrambled egg on toast. If you need more egg lovin', order the avocado and poached eggs on rye bread with rocket and chilli, or two eggs cooked any style on toast. Like the AT team we have a strong penchant for sweet dishes, and the banana pancakes with vanilla cream, berries and maple syrup delivers. Every single time.
Where: 52 Cambridge St, Pimlico, London SW1V 4QQ
3. For a Hangover Busting Brunch: Chai Ki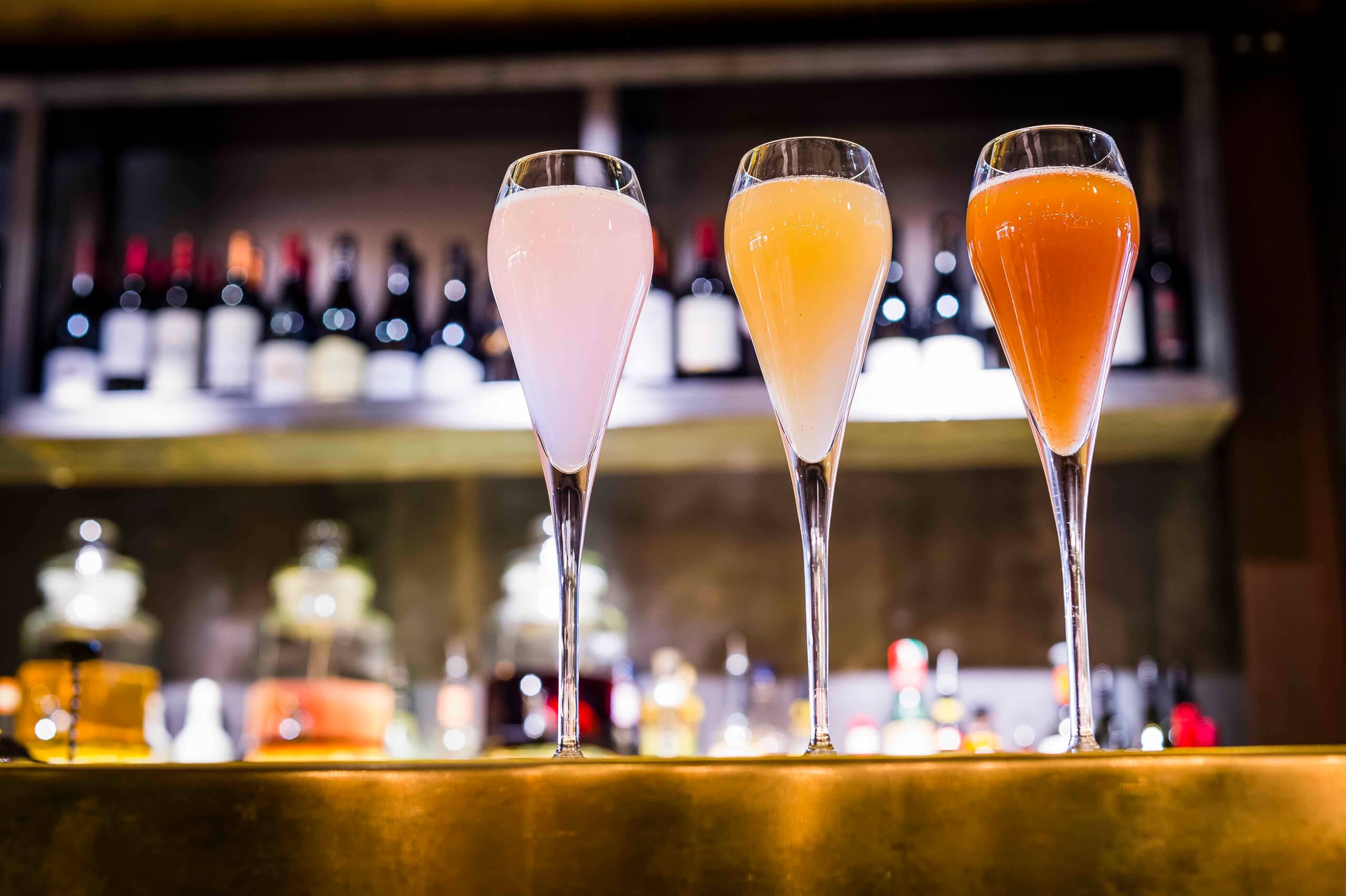 What: For those seeking respite from mince pie/mulled wine/festive menu onslaught, Chai Ki have recently introduced a soul food Recovery Brunch. Created by Chai Ki founder, Rohit Chugh, the modern Indian dishes embrace pick-me-up ingredients and warming spices to combat the excess of Christmas celebrations and the winter chill.
Eat and Drink: Brunch highlights include curry leaf turmeric scrambled eggs with vitamin packed kadi patta, and the Full Nashta, an Eastern take on the full English, with aloo tikki hash and masala beans made with Rohit's Mum's secret spice blend. The brunch menu also features all-day dishes, including winter duck ishtu, and confit duck leg served with coconut, green chilli and roasted root vegetables. For chilli fiends, there's the option of 'Slow Burn Hot Sauces', to clear a heavy head; Agni 'Fire' Sauce and Green Chilli Chutney with its own caution warning – definitely not for the faint hearted. For those wanting something sweet with their spice, buttermilk 'chaas' pancakes, topped with honey and maple syrup is on the menu.
Where: Crossrail Place, London E14 5AR
4. For a New Brunch Menu: Kensington Place
What: New brunch dishes alert. Notting Hill restaurant, Kensington Place, has launched a brand spanking new brunch menu. Created by Head Chef Ian Waghorn, the menu features light and revitalising dishes, with an emphasis on fresh seafood from The Fish Shop, the on-site fishmongers.
Eat and Drink: Available every Saturday and Sunday – opt for the two course or three course option. Kick off with well-loved brunch eats, such as the Clarence court eggs Benedict or Royale; oak smoked salmon, crushed avocado, poached egg, charred dill on a buckwheat loaf; and the KP waffles, drizzled with vanilla yoghurt and berry compote. If you're after something heavier – order the flat iron steak with triple cooked chips, fried egg, and tomato and chilli relish, or the seafood spaghetti, crammed packed with tiger prawns, mussels and chilli. And for afters, there's dark chocolate brownie, with vanilla ice cream; apple and quince crumble with a blob of crème fraiche ice cream; and house sorbet and ice cream selection. If you want to carry on the party from the night before, bottomless Prosecco and Bloody Marys can be added to the meal for £15 per head. 
Where: 201 Kensington Church St, London W8 7LX
5. For a Party Brunch: Paradise Garage x The Gentlemen's Academy
What: Paradise Garage in Bethnal Green is taking brunch to the next level with their notorious 'Disco Brunch'. The East London restaurant joins forces again with the formidable team from The Gentlemen's Academy on Sunday (11th December) to present the music and food bonanza, as well as marking the launch of Paradise Garage's new Sunday brunch menu.  Throwing open their doors at 1.30pm, brunch-goers will be treated to tunes from up and coming DJs, a brunch feast and plenty of cocktails.
Eat and Drink: Head Chef Simon Woodrow and his team have created an impressive brunch menu, which will launch at Disco Brunch and then will be served each Sunday following the event.  Starting with a selection of snacks such as smoked cod croquettes and devils on horseback, everyone will then be treated to BBQ beef short-rib which will be served with shakshuka, a Middle Eastern dish of eggs poached in a spicy tomato sauce. On arrival, everyone will be welcomed with a Bloody Maria, Paradise Garage's take on a classic Bloody Mary with the added bonus of a little 1880 tequila, and can then move on to the specially curated Disco Brunch cocktail menu. As with every Disco Brunch, the team at Gentlemen's Academy have worked hard to bring together incredible DJs to provide the tunes, getting Sunday brunch-ers on the dancefloor before the Monday blues hit.
Where: Visit here to buy tickets. Paradise Garage, 254 Paradise Row, Bethnal Green, London E2 9LE
One for luck.. 
For a Bottomless Brunch: The Holy Birds
What: If you've been living under a rock, or just not up-to-date on London's new openings – The Holy Birds in Shoreditch flung open their doors last week. Specialising in poultry and killer cocktails, The Holy Birds have just rolled out their new bottomless brunch menu. Chicken and heady concoctions? We're so down.
Eat and Drink: Don't leave your veggie pals at home, as there's plenty of meat-free wonders on the menu to tackle. Tuck into baked hen egg, with spinach, blue cheese and cream; quail's egg cup Florentine; and sweet potato hash and poached egg. Meat fiends who are looking for a big hit of sweet protein, try the buttermilk fried chicken and avocado bap, or the equally dreamy confit duck sausage and fried egg in a brioche bun. And there's flattened chicken leg with a fried egg for all your white meat needs. If you're a sweet over savoury gal/guy, there's plenty of dishes to send your sugar levels soaring, including brioche French toast, slathered in strawberry preserve and mascarpone, and crêpe Suzette. The Holy Birds team are also bring back Babycham in a big way – party like it's the 1950s for an extra £15 to ensure your glass is never empty of this vintage tipple.
Where: 94 Middlesex Street London, London E1 7EZ