"Yesterday's the past, tomorrow's the future, but today is a gift. That's why it's called the present" 
From perfect pastries to Spanish fiesta, there's nothing this city can't do with the word 'brunch'. London's buzzing with new brunch spots, and it's hard to keep track – but luckily every week, we do the work for you, and 5 of the best new brunches to try. Forget your local greasy spoon, here's 5 new ways to have brunch in London this weekend:
1. For Incredible Food: Milk, Balham
What: Milk, the all-day destination café by duo Julian Porter and Lauren Johns, located on Hildreth Street Market in the heart of Balham, has recently re-opened and boy is it amazing. The refurbishment has seen the café double in size, with Julian and Lauren, who also own Fields all-day café on Clapham Common, acquiring the shop space next door and knocking through the adjoining shop wall. It's totally stunning.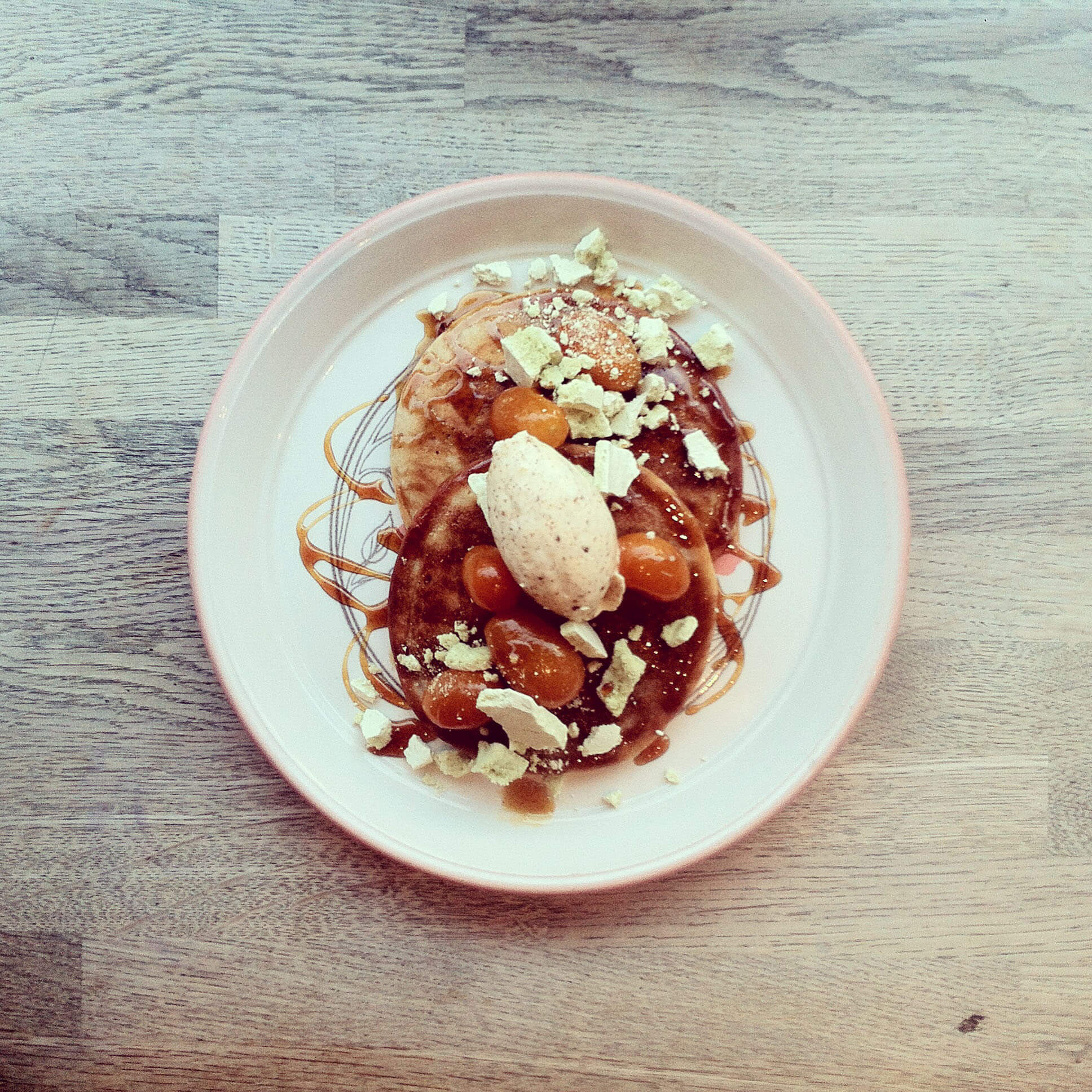 Eat: Incredible brunch. The café continues to offer to serve its forward thinking all-day breakfast and brunch menu with dishes including Milk favourites The Convict – English muffin, drycure bacon, M. Moens & Sons sausage, burford brown egg, poacher hash & hangover sauce and the Sweet Maria  – sweetcorn fritters, grilled halloumi, avocado, kasundi & lime. You can't miss their housemade crumpets with hay-smoked goats curd, Wandsworth Honey & wild rosemary and buckwheat pancakes, with smoked apricot, housemade elderflower syrup, burnt apricot marshmallow & macadamia.
Why: Designed personally by Julian and Lauren with a focus on simplicity, quality and sustainability, the interiors at Milk are to die-for. Exposed original brick work is now offset with plastic pink tiled table tops, hand-crafted British wooden furniture and a striking original kitsch green and pink 1950s bathroom suite.
The outside terrace area overlooks the bustling Hildreth Street Market in Balham and catches the sun until late into the evening. Milk also takes great pride in its specialty coffee, serving Workshop Coffee Co. espresso, and freshly-made cake and biscuits made daily in the onsite bakery.
Where: 18-20 Bedford Hill, Balham, London, SW12 9RG
2. For Great Pastry: GAIL's Artisan Bakery, Clapham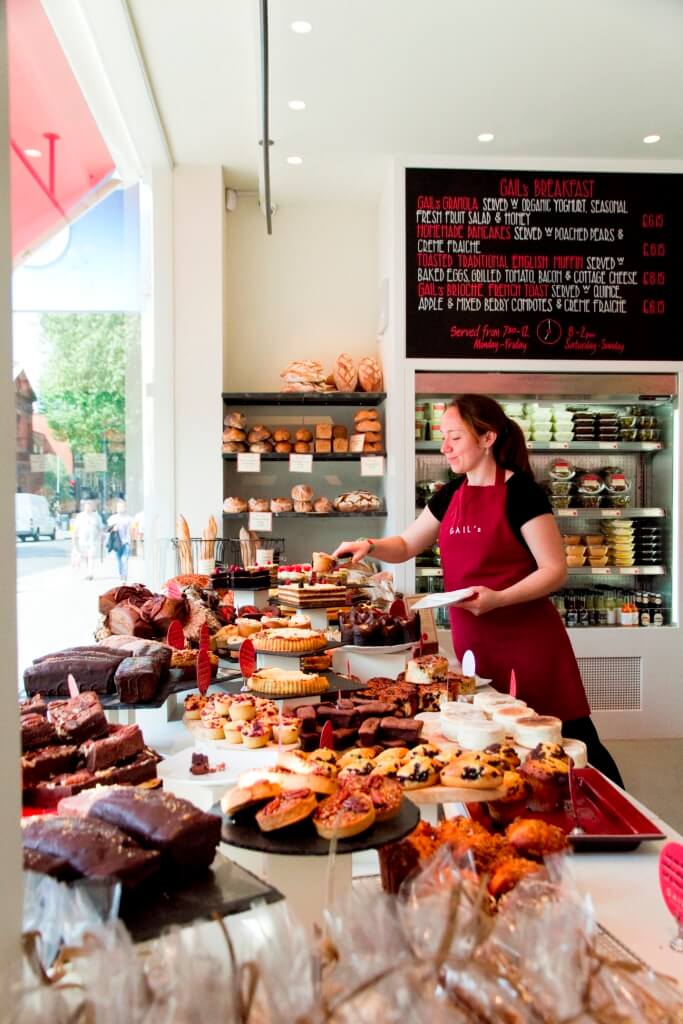 What: The GAIL's Artisan Bakery team is excited to open the doors to its new bakery in Clapham today. Open for breakfast, lunch, afternoon tea and light supper, the bakery will offer GAIL's signature breads, pastries, cakes and sweets. 
The interior of GAIL's Old Town is utilitarian in style, designed around the honest processes of bread making, incorporating the use of authentic, natural materials such as wood and concrete parquet tiles, with a focal point of the open kitchen. Subtle, relaxed lighting warmly illuminates the bakery, which retains the building's original character, while subtly updating the space with modern touches, such as neon signage.
Eat: The menu, overseen by Head Baker Roy Levy, includes French Dark and San Francisco sourdoughs, freshly baked croissants and pastries, cinnamon buns, sausage rolls and carrot cakes, as well as a selection of daily sandwiches and salads. Brunch classics here include their smoked salmon and cream cheese crepes, which are always a winner, and their fantastic cinnamon buns. 
Why: All GAIL's products are baked daily, and handmade in London with no artificial additives or preservatives. Their artisan bread is made by hand using the finest ingredients, skilful bakers, and plenty of time to make the perfect artisan loaf.
Where: 10-12 Old Town, Clapham, London, SW4 0JY
3. For Spanish Flavours: Tapas Revolution, Shoreditch
What: Tapas Revolution Shoreditch, Omar Allibhoy's new tapas bar on Bethnal Green Road, is now open for weekend brunch. With a great choice of unique brunch dishes from all around Spain, a chorizo-infused Bloody Mary and a classic British breakfast with a Spanish twist, it's the perfect way to kick start the weekend.
Eat: Sticking with their strictly Spanish ethos, the Tapas Revolution brunch offers something slightly different to the usual mid-morning menu. Choose from typical Spanish dishes such as Huevos Benedictinos, grilled brioche bun topped with poached eggs, Serrano ham and hollandaise sauce or Valenciano, cinnamon infused orange fruit salad served with yogurt, granola, blueberries and lime zest. If you're looking for a more traditional breakfast, Chef and owner Omar Allibhoy has created a Spanish version of the classic fry up – Ingles – fried eggs served with smoked pancetta, homemade beans, morcilla black pudding, chorizo, confit tomato, portobello mushroom and grilled sourdough. For drinks, the traditional Bloody Mary has been given a smoky Spanish twist with Chorizo-infused vodka, smoked pimenton and sherry tomato juice. We'll take two.
Why: Omar Allibhoy has been revolutionising the Spanish food scene in London since arriving in 2005.  Tapas Revolution is Omar's third tapas bar opening and is his personal interpretation of the lively and bustling tapas bars in his hometown of Madrid. The brunch menu is available until 1pm on Saturday, Sunday and Bank Holidays, so you can have a lazy morning, too.
Where: 58 Bethnal Green Road, London, E1 8JW
4. For Everything Good: Oldroyd, Islington
What: For weekend chilled breakfast, you can't get miss better. Oldroyd is a relaxed 40-cover neighbourhood restaurant, in Islington, just a few minutes' walk from Angel tube station. Split across two floors, the restaurant offers a café-style vibe downstairs available for walk-ins only, and a bistro-style first floor dining room where bookings will be taken, as well as a small al fresco seating area at the front. It's the brainchild of Tom Oldroyd, former Chef Director at the Polpo restaurant group, and helped created the menu for the original Polpo.
Eat: Brunch classics with a twist. The small menu is exactly what you need – brunch dishes  include the bacon and egg tagliarini, with roasted garlic and Berkswell, and their delicious avocado on toast is served with salsa romesco and basil. For a sweet tooth, try the stonefruit, granola and yogurt. Dishes should be consumed with an OlDROYD Mary – Oldroyd spices vodka, chipotle, fresh tomato and pickled pepper.
Why: With a focus on using locally sourced and seasonal British produce wherever possible, Tom's menu at Oldroyd reflects his 15 years' experience working in restaurants as well as his travels through the food markets of Europe and the US. The food menu is complimented by great cocktails – Tom has worked with renowned mixologist Ryan Chetiyawardana to create a bespoke collection of cocktails unique to Oldroyd, including the brilliant Oldroyd Bloody Mary.
Where: 344 Upper St, London N1 0PD
5. For Bottomless Brunch: B&H Buildings, Clerkenwell
What: Bourne & Hollingsworth Buildings, Clerkenwell's relaxed all-day hang-out, is great for brunch. Available from 10am- 4pm Saturday and Sunday, the B & H Brunch combines fresh English dishes with delicious bottomless cocktails, creating a relaxed party atmosphere with a faded stately grandeur backdrop of open fires, trailing plants and light filled spaces.
Eat: Eggs Benedict and Eggs Royale alongside drop scones, bubble & squeak, crumpets and preserves and lots more. B & H Buildings offers a selection of fresh, replenishing brunch cocktails and free refills on classics such as the Bellini and the Bloody Mary.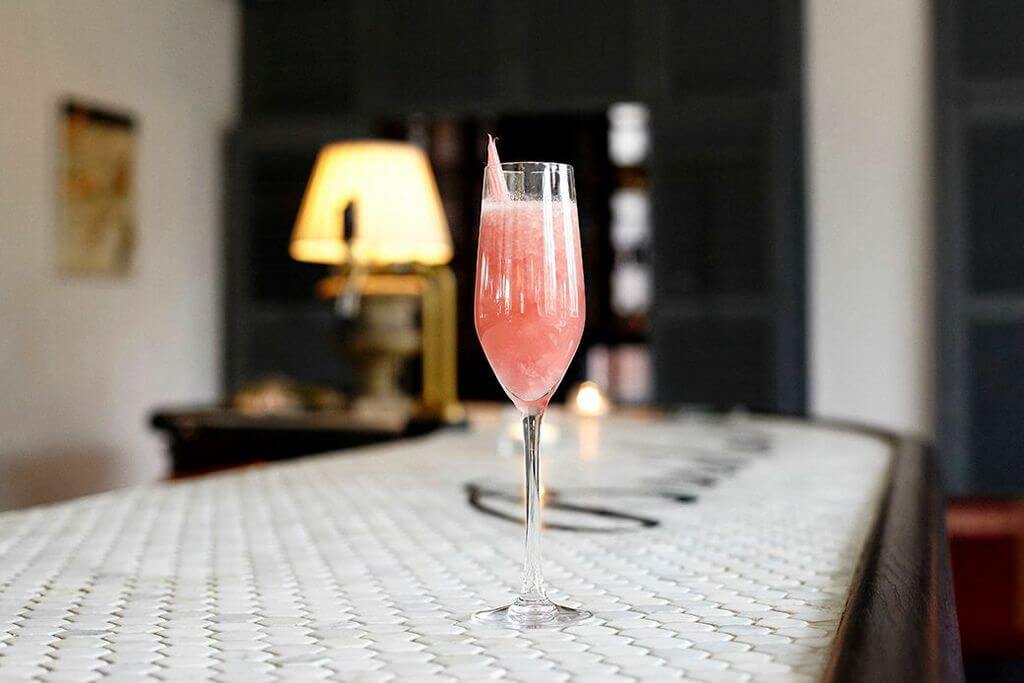 Why: £15 for bottomless Bloody Marys seems like a good idea to us. Situated just off Exmouth Market, Bourne & Hollingsworth Buildings features a large bar serving the brand's famous cocktails, perfect with brunch. Occupying the sunny west-facing side of the building, the cocktail bar opens onto the street and the leafy park beyond via huge windows and doors, and is ideal for daytime coffees, after-work drinks and informal gatherings.
Where: 42 Northampton Road, London EC1R 0HU