In association with those brunch experts over at Tabasco we've scoured out the hottest vegan friendly brunch spots our fine city has to offer. For more of all things brunch, head to Tabasco's dedicated brunch hub.
My favourite meal of a weekend, brunch is no less important or any less delicious for vegans. We too can enjoy a full english with no sacrifice in taste- or of course of animals. The days of dry bland vegan sausages and rubbery tofu 'bacon' are long long gone, replaced with seriously good, flavourful alternatives that even I still get surprised by. Even tofu has had a makeover, finding itself centre stage on the vegan breakfast plate. It's old boring image ditched as chefs give this simple cultured bean a well deserved makeover, scrambled tofu has become a vegan delight. And it's not just the fry-up on offer for a vegans first meal of the day. There are many choices for a healthy, wholesome start which include delicious and detoxifying raw meals too. London has long been offering vegan food in restaurants, so lets see how it serves up our most important meal of the weekend.
1. Best Vegan Fry-Up: Black Cat Cafe, Hackney
What: Vegan Fry-Up: sausage, rasher, tofu scramble, beans, mushrooms, fried potatoes and a pancake.
Black Cat is a completely Vegan Cafe which is actually very rare. The fry-up was outstanding in quality, the tofu bacon was a real winner and the pancake a delightful extra. It's a pretty serious plate of food, go hungry and definitely order a soy flat white to go with it. There is a heathy breakfast on offer, equally delish. I could not fault a single thing about this cafe.
Price: Vegan Fry-Up, £ 7.50
Where: 76 Clarence Road, Hackney, E5 8HB
2. Best Tofu Scramble: Kin Cafe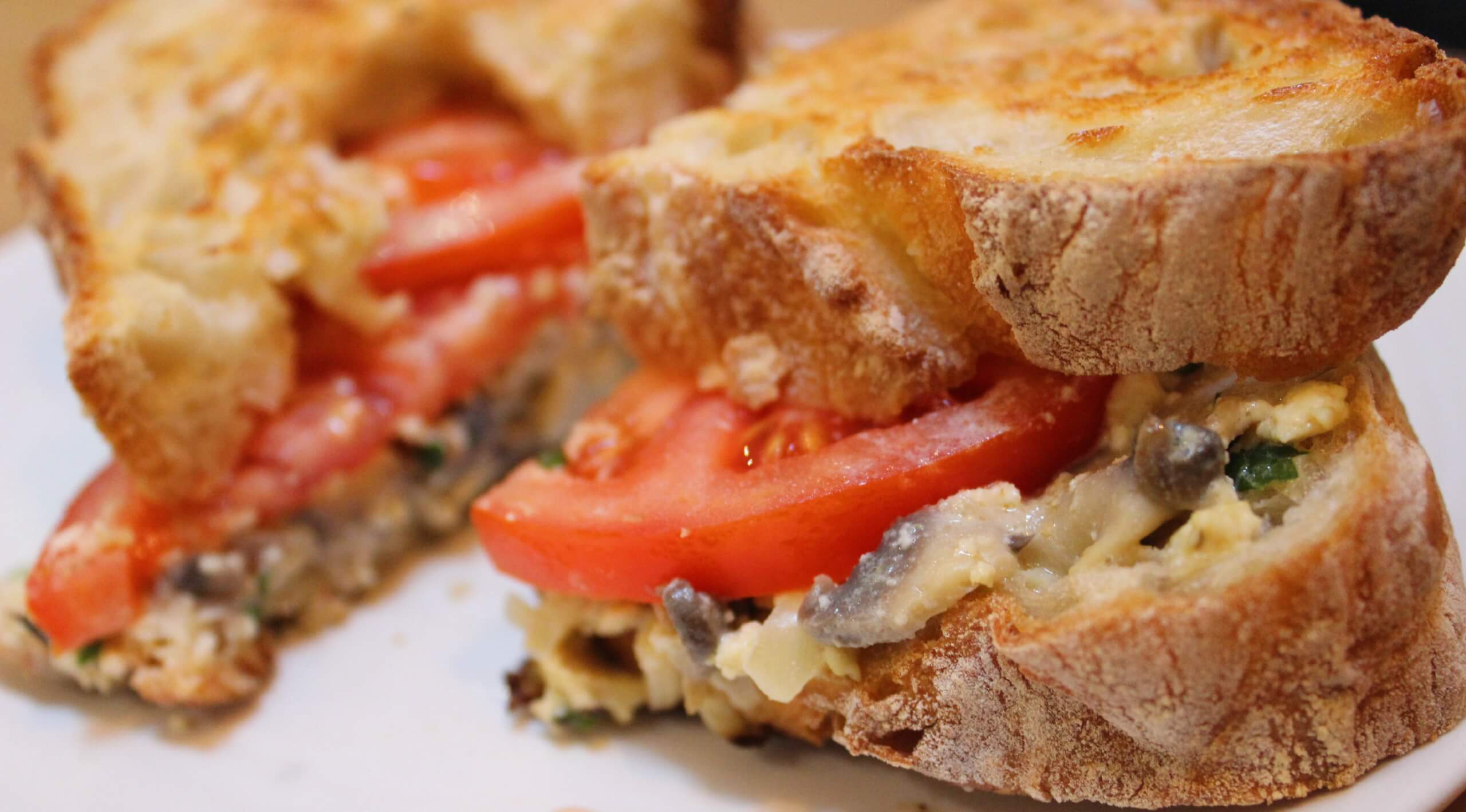 What: Tofu scramble in a sandwich! Yummy thick bread, also served with mushrooms, onion and tomato. Tastiest scramble we tried and convenient for any city workers who need to grab their breakfast to eat at work. I had a hearty bowl of millet porridge with stewed apple, nuts, seeds and spices and I have to mention their beans on toast! Gob-smackingly delicious, homemade with butter beans, these are worth going back for. We loved it. Tastiest food all week.
Price: Tofu Scramble Sandwich £5.00, Millet Porridge £3.50, Beans on Toast £ 3.00
Where: 22 Foley Street, W1W 6DT
3. Best for Atmosphere: The Gallery Cafe
What: These guys offer a great Full English and I had a fantastic Vegan Breakfast Quesadilla- yes vegan cheese has come a long way too. The atmosphere of this cafe reminded us of our home town in Wellington, New Zealand. Very busy, very cool and a solid selection of tasty food, including some pretty outstanding sweet treats we squeezed in- all in the name of research of course. No problems for gluten free vegans here, their chai cupcake and brownie bites were some of the best cafe food I have had in a long time.
Price: Full English £7.50, Breakfast Quesadilla £6.95
Where: 21 Old Ford Road, Bethnal Green, E2 9PL
4. Best for Health: Tanya's Cafe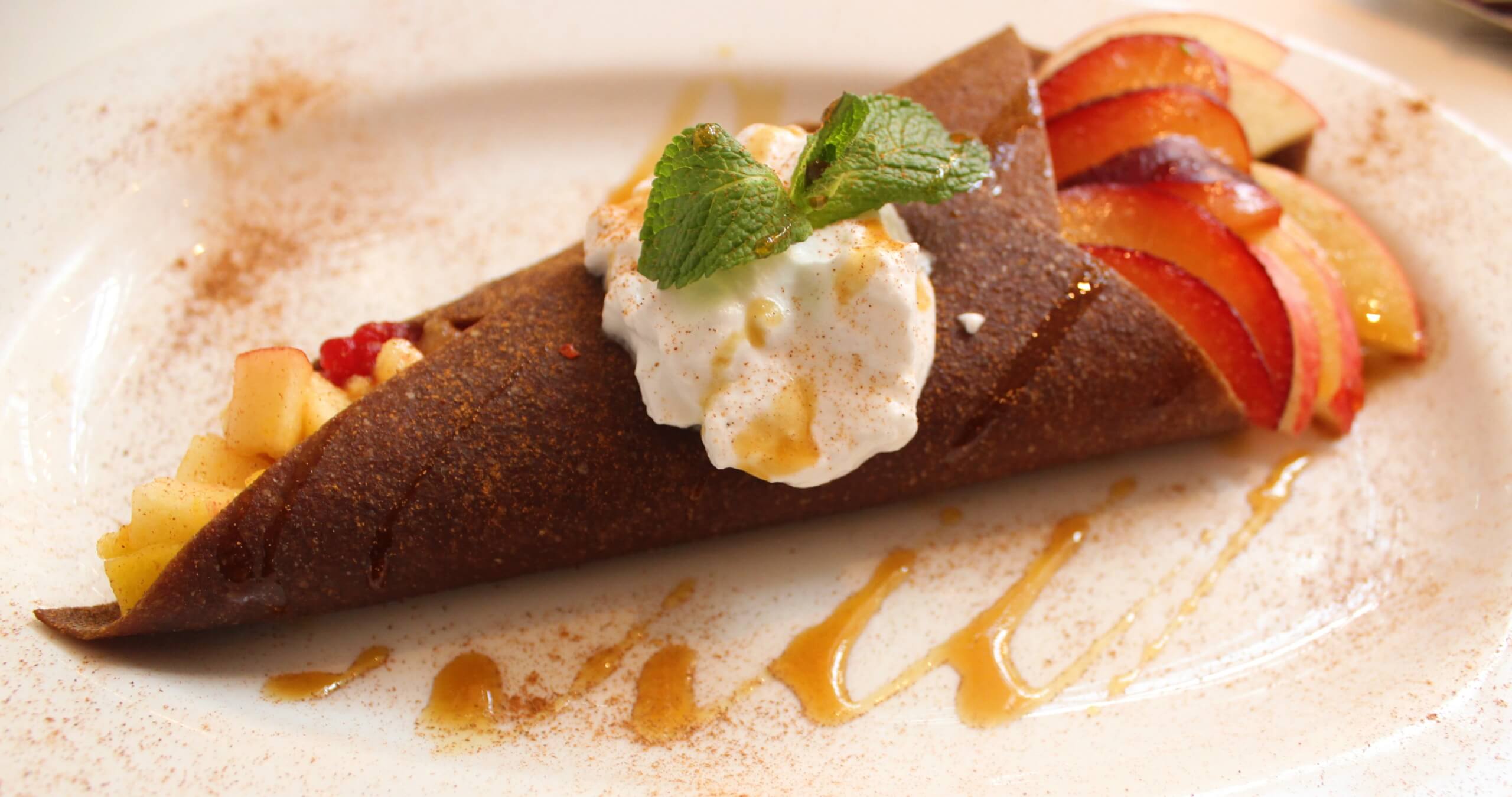 What: A raw food cafe and restaurant, the vegan breakfast here will leave you feeling satisfied, light and energised all at the same time. I started with one of their juices, named 'my doctor' it was quite literally what the doctor ordered! Beetroot, carrot, celery, apple, lemon and ginger, perfect to keep away all those winter bugs. I followed this with a dehydrated flaxseed banana crepe with fresh fruit, coconut yoghurt and maple syrup. This is my kind of food, exceptionally tasty and fresh this was what I needed after a week of breakfast reviews! Other breakfast offers at Tanya's: chia porridge, grawnola, fruit salad, avo un-toast and rawtella un-toast.
Price: my Doctor juice, £6.35, Fruit Crepe, £9.70
Where: myhotel Chelsea, 35 Ixworth Place, SW3 3QX
5. Best for Everything: Inspiral Lounge
What: inSpiral Lounge is a award-winning eco-café, organic bar and events venue, and makes inSpiral Visionary products – most well-known for their popular Kale Chips! It overlooks the Camden Lock waterside, and the perfect place to spend a lazy Sunday morning drinking almond milk lattes. They've got a fantastic range of food, from vegan nut roasts, pancakes, homemade raw granola and stunning Full English breakfasts.
Price: Full vegan bake up, £8.50
Where: 250 Camden High Street, London NW1 8QS
This post is brought to you in association with Tabasco as part of their #BestoftheBrunch campaign. For more brunch restaurant and recipe ideas, visit their site here and follow them on Twitter here.