Why say it with flowers, when you can say it with sugar? Here's our rundown of the very best Valentine's Day chocolate gifts in London and beyond. Cookies for all!
What: Limited edition Valentine's Day cookies from Blondies Kitchen (£30)
The Lowdown: Cookie-loving duo Kristelle Levy and Chelsie Collins' Insta-worthy American-style cookies have been a huge success since the launch of Blondies Kitchen just two years ago, and have now sold over a million cookies from their permanent concession in Selfridges, London. With Valentine's Day around the corner, why not share the love with one of their giant cookies?
Buy: Online here and in Selfridges
What: Choc on Choc White Chocolate Strawberry Punnet (£9.95)
The Lowdown: The picture-perfect White Chocolate Strawberry Punnet is so beautiful it is almost a shame to eat it. Each of the six fruits is handmade using the creamiest Belgian white chocolate, and it's a perfect treat for Valentine's Day. Choc on Choc, based in Rode Village just outside Bath, was founded by father and daughter team Kerr Dunlop and Flo Broughton in 2003. They are now an award-winning independent chocolatier, producing some of the quirkiest and most adorable gifts on the market.
Buy: Online here
What: Prestat Ruby Collection (from £3.25)
The Lowdown: From chocolate bars and truffles to hot chocolate and chocolate thins – Prestat's beautifully packaged Ruby collection is the perfect gift for Valentine's Day. With its delicious and distinctive fruity taste and natural ruby colour, this fourth type of chocolate is the tantalising treat that everyone's talking about.
Buy: Online here
What: My Vegan Valentine (£29.50)
The Lowdown: Hay Hampers is launching a brand new hamper suitable for vegans this Valentine's Day. With an array of sweet, vegan-approved treats including popcorn, jelly sweets, Turkish delight, dark chocolate, Bombay mix and strawberry extra jam, 'My Vegan Valentine' is the perfect gift for vegans. Priced £29.50, 'My Vegan Valentine' hamper can be delivered on Valentine's Day for free.
Buy: Online here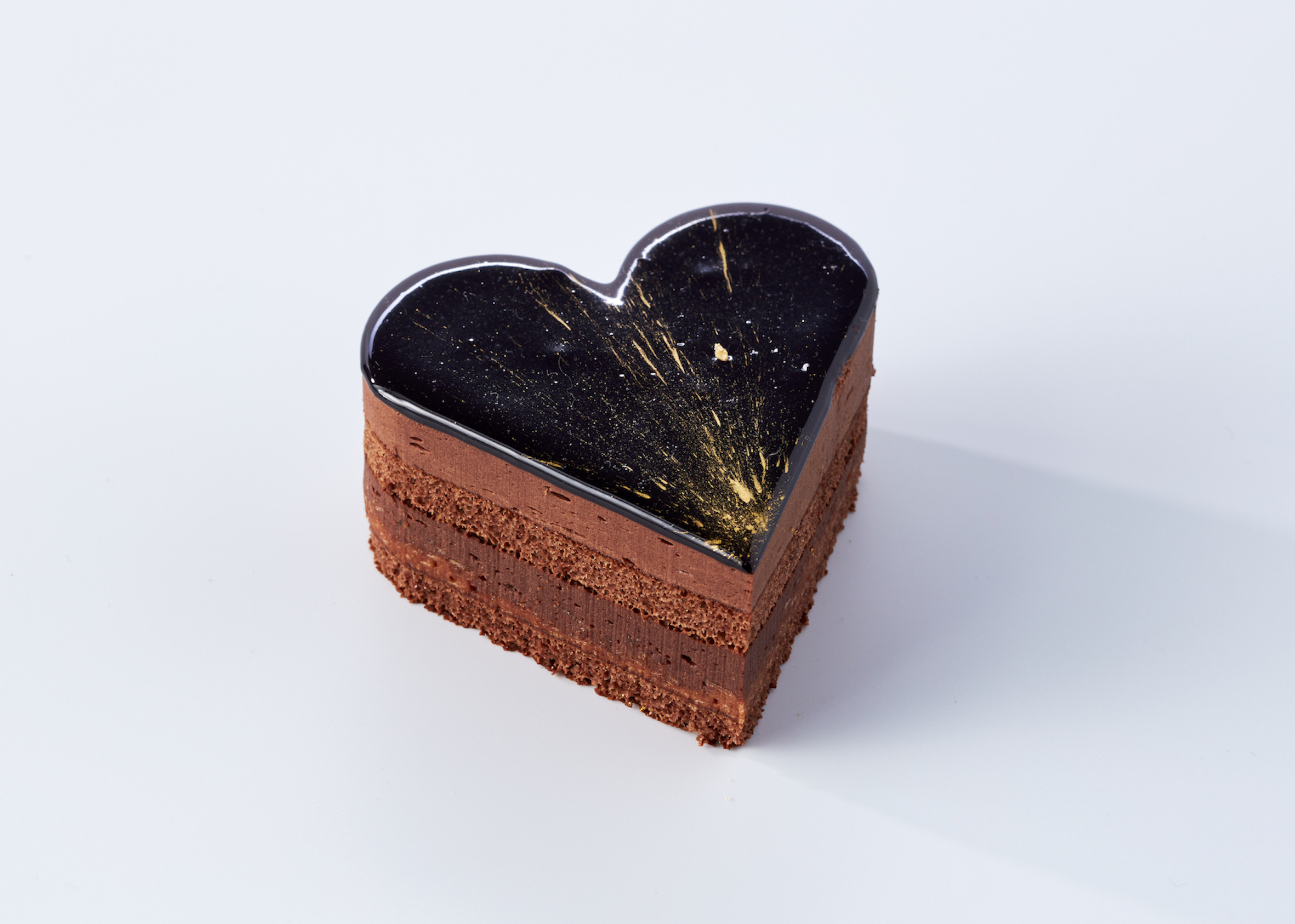 What: PAUL's Sweethearts (£5.25 each or £10 for two)
The Lowdown: Straight from cupid, PAUL's Sweethearts are available in two tempting flavours – the deliciously dark Coeur Craquant St. Valentin, with dark chocolate sponge and a rich chocolate mousse filling, finished with delicately sprinkled gold dust, and pastel pink Coeur Fraisier St. Valentin with fresh mousseline cream, strawberries and pink marzipan.
Buy: In store and online here
And one for luck…
What: Rococo's Luxury Valentine's Chocolate Hamper (£30)
The Lowdown: Spoil your special someone with a luxurious selection of British chocolatier Rococo's most popular truffles, bars and nibbles, including salted caramel, sea salt and hazelnut chocolates. This Luxury Valentine's Chocolate Hamper is presented in a Rococo print box finished with a red ribbon for an added touch of romance. We love.
Buy: Online here