Top 3: New Openings You Need to Visit in London This WeekBy Alicia Grimshaw
London's restaurant scene is on heat at the moment. New restaurants are opening up at the rate of the knots, and the choice is overwhelming.  I decided to venture to a handful of new openings last week to see which eateries are worth your sparkles. From breakfast to dinner – all these restaurants are tried and tested by yours truly. Dig in:
New Opening: Breakfast
 For the Brunch Lovers: Over Easy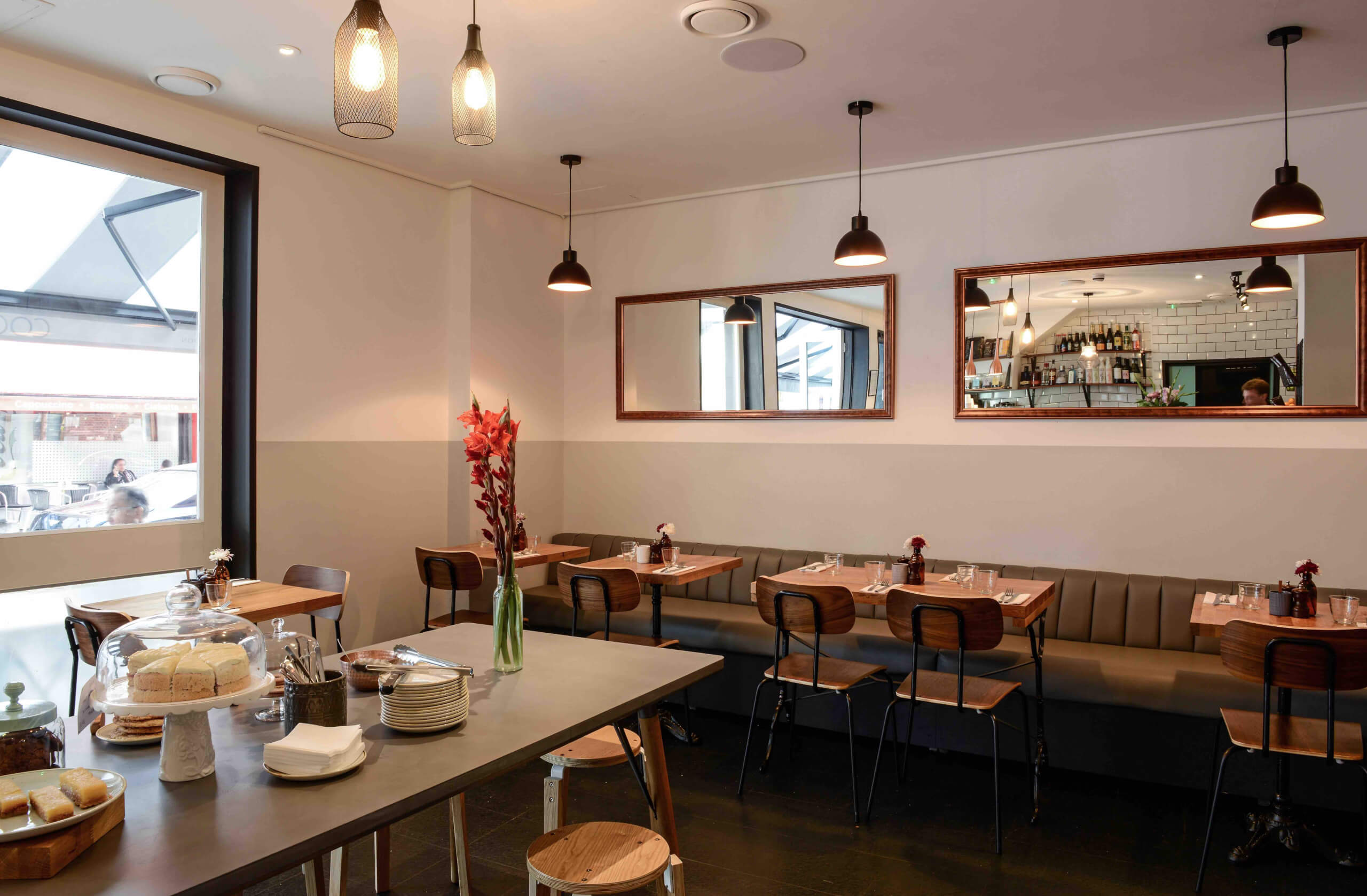 The Run-Down: If you're anything like the AT team, breakfast is your favourite meal of the day. We can sniff out a new brunch spot before the first French toast has been served. So when we heard the news that Over Easy had opened – we went positively wild. A new reasonably priced independent eatery just off Oxford Street? Damn right. Over Easy is a a morning to night eatery specialising in produce-led breakfasts and all day brunches coupled with specialty coffee, pressed juices and carefully curated cocktails.
Eat: The all-day brunch here is Over Easy's crowning glory. As the name suggests, there's a ton of egg dishes to choose from. If you're really in the mood for something hearty, I suggest the Over English with two eggs, streaky bacon, breakfast sausage, confit tomatoes, spicy beans and tots. The spicy beans were a revelation – a sort of refried bean number with a good fiery kick, and the bacon was crispy and delicious. Veggie brekkies can go one of two ways; sad and rather dull, or fresh and bursting with flavour. Thankfully, the Veggie Easy was the latter. Crisp and fluffy hash browns served with two eggs, mushrooms, avocado crema, confit tomatoes and spicy beans. If you can deal with your avocado served as a paste, then you'll properly enjoy this. Swerve the granola (it was on the small side and was basically a granola cracker), and order the Dutch Baby – a pillowy blanket of sweet dough with whipped ricotta, nectarine and almond praline.
Drink: Bad coffee doesn't sit well with us at all. I've lost count the amount of times Angelica has asked for her cappuccino to be changed. But good news, folks! Over Easy use house blend espresso made with roasted and ethically sourced beans from Allpress in Dalston – and prepared antipodean style by the team of skilled baristas. Their flat white is mega, and for all the dairy-free queens, I can confirm their soya latte is so good, I drank two.
Where: 31 Duke Street, London, W1U 1LG
New Opening: Lunch
For the Lunchtime Fan: Counter Kitchen
The Run-Down: Clerkenwell is a hive of foodie activity, and is quickly becoming the go-to place for banging eats. Counter Kitchen is Clerkenwell's latest addition, a mindfulness eatery emphasising conscious cooking and focusing on nutrient rich ingredients. If that goes over your head – just think of it as a place that's champions good, quality ingredients that makes your body feel good, and tastes great too.
Eat: If you're an early riser, order the avocado on toast, or grab a build your own yogurt pot to take away. But it's their their lunch menu that deserves all the praise. Counter Kitchen is going to become your saviour in the winter months, because their menu features warming bowls, soup and comforting munch. The tomato soup is free from cream and sugar, but it's not free from taste, I'll tell you that for free. There's two warming bowls to choose from – go for the On The Pulse. It's suitable for veggies and coeliacs, and combines broad beans, haricots, chickpeas, red pepper, roast okra,parsley, mint and coriander. It's super fresh and utterly divine. And the dish is topped with harissa almonds, and tomato and cumin chutney for a sweet, nutty twist. The added bonus of dining at Counter Kitchen is the fact you can add on your protein. Menu hacks are our favourite, and being able to pick and choose your ingredients goes down well with us (it's always tofu for Angelica, and chicken for myself). The Rabbit is a medley of roasted carrots, spinach, avocado, seed mix and fresh coriander – make sure you add on some Thai Chicken. Honestly, it works so well. The Rabbit salad is full of punchy flavours, and goes to show healthy food doesn't have to be boring. The Magic Mushroom salad won't make you hallucinate, but it will make your stomach happy.
Drink: Again, Counter Kitchen nail their coffee, because they don't scrimp of quality. Their beans are sourced from Allpress and the team of baristas whip up mean caffeine creations. Their cappuccinos and milky numbers are great, and if you're in the mood for something on the boozier side, they sell beer and cider from small independent producers.
Where: 63 Goswell Rd, London, EC1V 7EN
New Opening: Dinner
For the Late-Night Owls: Comptoir Libanais
What: Comptoir Libanais is a chain of Middle-Eastern inspired restaurants that have been gradually spreading the hummus love throughout London for the past couple of years. There's good reason why there's now a total of 8 branches in the capital, with their latest outlet located on Poland Street, Soho. I can eat baba ghanoush and hummus like it's going out of fashion, and with purse friendly prices, super quick service and an extensive Lebanese menu – I immediately paid the new branch a visit.
Eat: While they're still finding their feet with their breakfast offering, dinner is their forte. I'm just going to throw this out here – there's almost too much choice. Let me help you with that problem. For starter, keep it simple and order the mezze platter to share (the platter for one is more than enough for two people). The platter is everything you could dream of – baba ghanoush, hummus, tabbouleh, falafel, lentil salad, cheese sambousek, pickles and pita bread. The lentil salad was a surprising favourite, bursting with fresh herbs, and the baba ghanoush was wonderfully smoky and thick. The grill section of the menu boasts a varied selection of different meats. Think chicken kofte, mixed grill, and  lamb burgers. Ignore all of the above and order the lamb kofte. Seriously. It's not the most glamorous of dishes, but the the lamb is cooked beautifully on a charcoal grill, and the spicy poatatos are a fantastic addition. Let's talk tangines. The lamb and date tagine is a belter, but for me, more sauce would've been better. The lamb is melt-in-the-mouth, knock your socks off delicious, and the dates added a wonderful sweetness to the dish – all of this is served on a very generous portion of cous cous.
Drink: Trade in your fail-safe glass of Savvy B for their exclusive own label, Clos St Alphonse White from Lebanon. It's  slightly drier and sweeter than your standard house vino, but it boasts big mandarin and lemon flavours. And of course, no Middle-Eastern meal would be complete without mint tea. And at Comptoir Libanais they serve their herbal brews with baklava. Their cashew baklava is the one.
Where: 52 Poland Street, London, W1F 7NQ