About Time: You Ate All the Oysters in LondonBy Joanne Gould
The jewel of the sea may be an acquired taste for some, but with proven aphrodisiac properties, it's no wonder Casanova was partial to some shucking; he was rumoured to breakfast on fifty oysters at one point. We're fanatical about the magnificent molluscs, and with rock oysters available all year round, there's no need to wait to indulge in a little bivalve blowout at an oyster bar in London. They're surprisingly easy to prepare at home, but if you'd rather have someone else shuck for your dining pleasure you would do very well to try one of our top ten oyster eateries in London:
1. The Original & The Best: Wright Brothers Soho
The Lowdown: The Wright Brothers are credited with bringing the concept of oyster bars to London and now supply a vast amount of London restaurants with their fishy wares. These guys seriously know what they're doing, so try a variety of oysters from different regions naked before deciding on your favourites and getting them dressed with cucumber gin sorbet or the unbelievably moreish oyster tempura with white miso. Those wanting to know more should definitely sign up for their regular masterclass – we went and loved it.
Where: 13 Kingly Street, W1B 3PW
Photo Credit: Wright Brothers Soho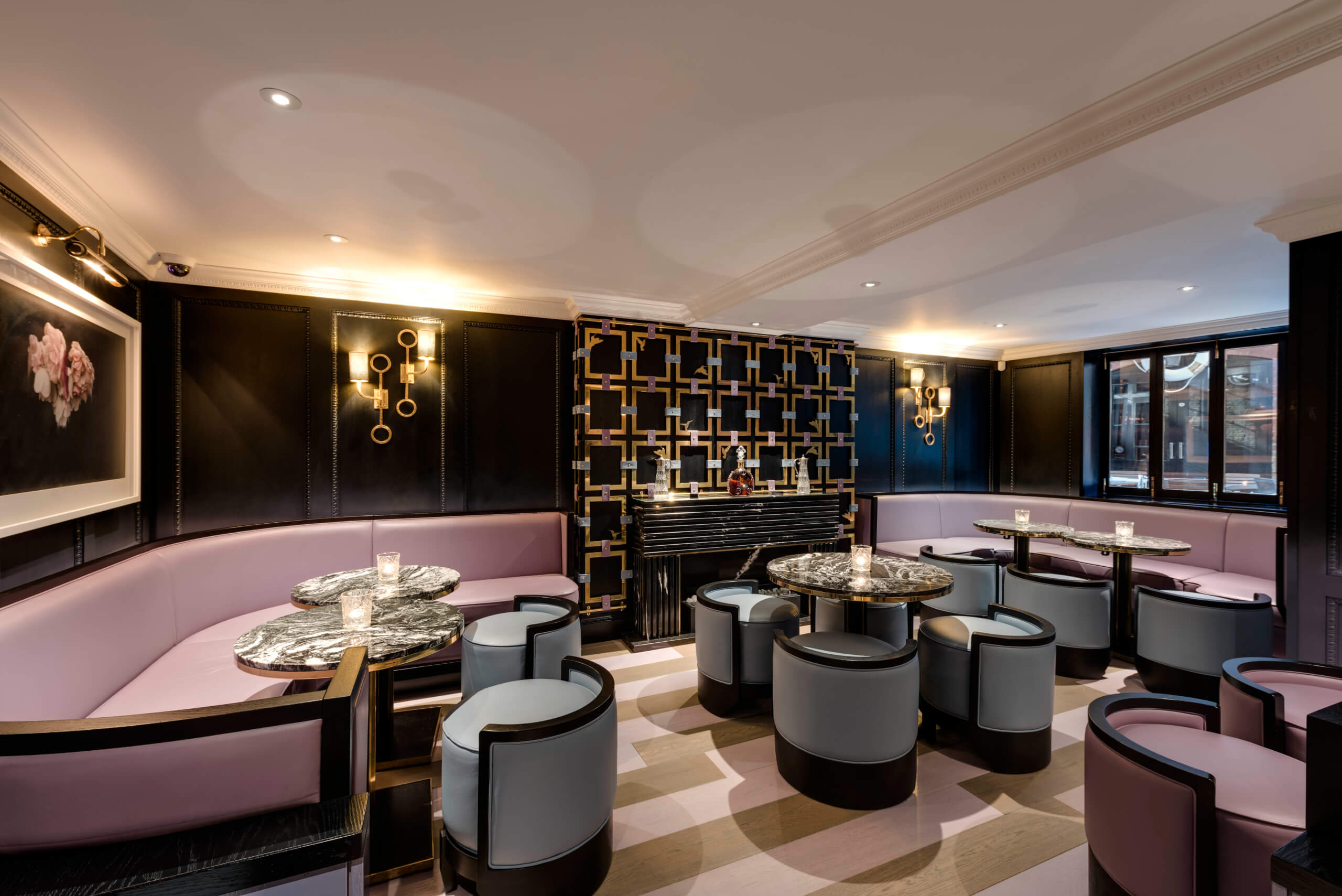 The Lowdown: Mayfair-based Cartizze have got full-on Italian glamour nailed with their luxurious bellini and cocktail bar. Treat yourself to a platter of their best Jerseys with Montepulciano drenched shallots for a taste of the high life at a bargain basement pricetag – Cartizze offers them at a pound a punt during their happy hour 5-6pm Monday to Sunday.
Where: 4 Lancashire Court, W1S 1EY
The Lowdown: Shopping can be thirsty work, so who can blame you for wanting a Prosecco pitstop at Selfridges' latest themed rooftop pop up? Vintage Salt has been convincingly done out as a sleepy Cornish fishing village and we'd happily sit up here all afternoon dining on sumptuous British seafood and avoiding the hustle and bustle of Oxford Street below. Try their 'G&Tea' cocktails from the comfort of a deckchair and you'd never believe you're in W1. 
Where: Selfridges, 400 Oxford Street, W1A 1AB
4. At a Fishmongers: Prawn on the Lawn
The Lowdown: This charming fishmonger-cum-restaurant is one of our favourites. A teeny shop with some low-key bar stools, this unassuming set up belies the incredible quality of their seafood and the very inventive dishes on their frequently changing blackboard menu. We had the tasting platter of oysters dressed with cucumber and dill, nam pla and a particularly sexy crème fraiche and salmon caviar number, then bought a dozen more to have at home. Go on a weekday or have your elbows at the ready.
Where: 220 St Paul's Road, N1 2LL
5. At a Posh Chippy: The Fish & Chip Shop 
The Lowdown: Double cod and chips, a battered sausage and pickled egg on the side this ain't as ex-Ivy head chef Des McDonald gives the traditional British chippie a City slicking makeover. Expect expertly executed sustainable seafood, perfect chips and even oysters in their signature beer batter – enjoy them all on the bright sunshine terrace with some mushy peas on the side. Yum.
Where: Dashwood House, Old Broad Street, EC2M 1QS
6. On a Bus: The Bloody Oyster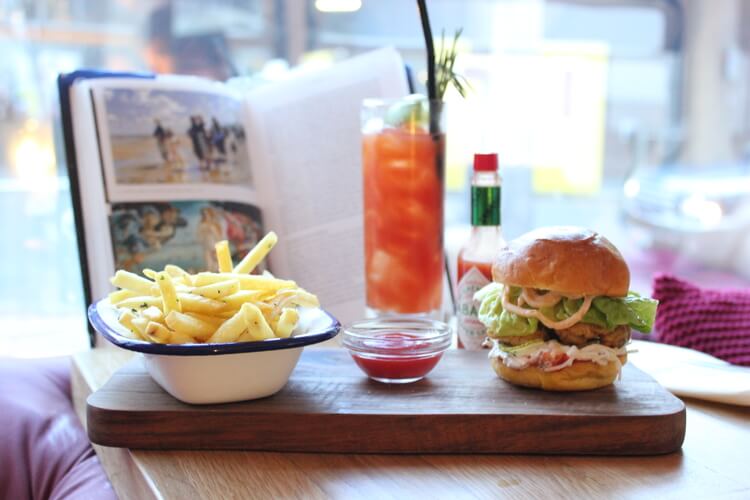 The Lowdown: Crowdfunded double decker the Bloody Oyster will be parked up at the Southbank from 5th June for a summer-long residency dishing out all manner of mollusc based fun. Their 'Po Boy' aka. deep-fried oyster burger made it to the finals in the prestigious ETM Slider Decider competition two years running and its got our name written all over it. Catch them on the oyster campaign trail around the country or at a festival if you can't make it down to the Southbank.
Where: Festival of Love at The Southbank Centre, Belvedere Road, SE1 8XX
7. In a Shot Glass: The Richmond
The Lowdown: Hackney newbie The Richmond is rapidly making a name for itself, and not just as your run of the mill neighbourhood night out. Their raw bar is drawing shellfish lovers from across the capital to the East End, and we're joining the queue. First on the list should be the Japanese bred Maldon Kumamoto oyster which is markedly smaller than most, and has a noticeable sweetness. Their lime, coriander, green chilli and tequila oyster shooter is a must-try too.
Where: 316 Queensbridge Road, E8 3NH
Photo Credit: Ed Reeve
8. For Market Fresh: Chamberlain's
The Lowdown: This well-established fish restaurant in historic and beautiful Leadenhall market boasts Roux Scholar head chef Andrew Jones at its helm serving a blend of classic and contemporary dishes. Owned by one of the biggest and oldest wholesalers in Billingsgate market, Chamberlain's is a safe pair of hands when it comes to shellfish and their sparklingly fresh Irish oyster platter needs no introduction.
Where: 23-25 Leadenhall Market, EC3V 1LR
The Lowdown: Billed as the 'naughty little brother' of oyster big boys Wright Brothers, Shuck is a temporary bar in the arches of Borough market serving Prosecco on tap, Shuck lager, Gin Mare, tequila and vodka all on hand to wash down some truly amazing oysters. Shuck serves them three ways: naked, dressed or blown (literally, with a blowtorch). The blown cheese, pickled ginger and bacon oyster cooked in front of you will blow your mind. They'll be in residence until the end of the year; run, don't walk.
Where: 7 Stoney Street, SE1 9AA
10. With Champagne: Wheeler's Oyster Bar and Grill Room
The Lowdown: Celebrity Chef Marco Pierre White's latest City outpost has a fancy new oyster bar where they're serving Essex grown Maldon rocks in typically impressive City splendour. The good news for those of us not banking on a big old bonus is that they have a duo of oysters and a glass of Champagne for a tenner 5-7pm Monday to Friday until the end of June. 
Where: Threadneedles Hotel, Threadneedle Street, EC2R 8AY