About Time: You Discovered November's Hottest New RestaurantsBy Angelica Malin
World politics getting you down? The only thing we can do is offer to console you with great coffee, sushi and healthy eateries in the capital. Here's London's hottest new restaurant openings – let's all eat cinnamon buns and hope for the best:
November Restaurant Openings: For Japanese
For Sushi and Sake: Sumosan Twiga
The Run-Down: Sumosan Twiga will launch in Knightsbridge this month, bringing together a unique combination of Japanese and Italian cuisine. Sumosan became a huge success following its 2002 London launch on Albemarle Street, and the new opening on Sloane Street, will serve Sumosan's renowned Japanese menu alongside quintessential Italian cuisine.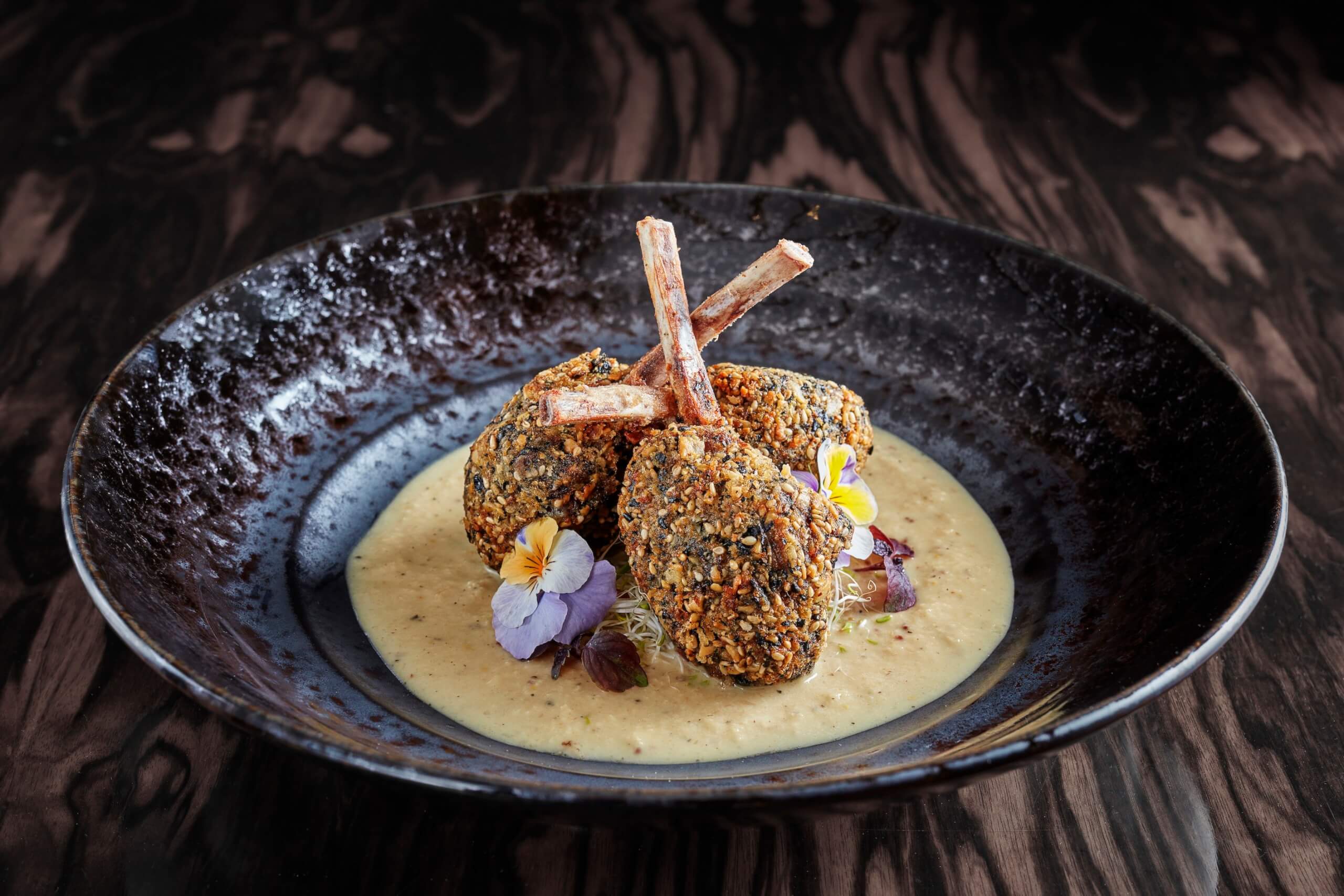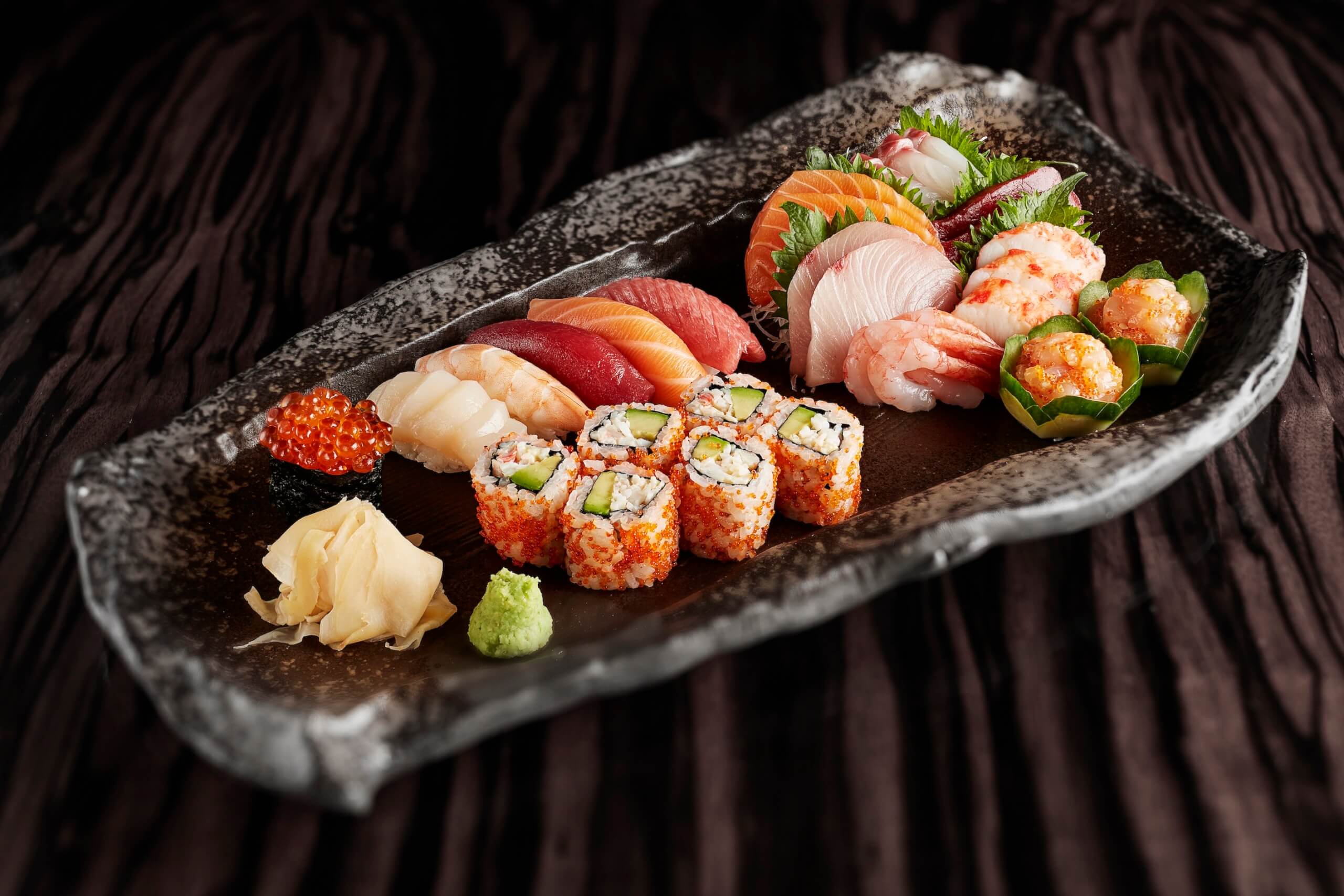 Eat and Drink: The Sumosan Twiga kitchen will see two head chefs at its helm, with Ferdinando Palomba looking after Italian fare, whilst Konstantin Tskhay will continue to serve Sumosan's much loved Japanese cuisine. The menu will see established favourites and new creations from Sumosan sit alongside timeless Italian classic dishes by Palomba. Furthermore, Sumosan Twiga will offer an unrivalled saké list and an extensive selection of Japanese whiskies. The wider wine list will feature the best of the old and new worlds.
Gimme More: There will be an express lunch menu, with bento boxes priced at £29.
Where: Sumosan Twiga, 165 Sloane Street, London, SW1X 9QB
November Restaurant Openings: For Coffee
For Coffee to Cocktails: Clerkenwell Grind 
The Run-Down: Following a series of successful launches across London, Grind are returning home to East London to launch their most ambitious project to date: Clerkenwell Grind. Having reclaimed another imposing listed building on Old Street, Grind are set to show the neighbourhood just how far they've come in the last five years – with a fantastic new all-day restaurant and late night bar.
Eat and Drink: Opening later this month, Clerkenwell Grind is a stone's throw from where it all began at Shoreditch Grind. Opening early doors on weekdays, the kitchen downstairs, led by head chef Mauro puts bold creative twists on the usual Grind breakfast – with new dishes such as beetroot-cured salmon with kimchee, and the mushroom breakfast croquettes. At the weekend, things become a little more decadent, with truffle hash topped with poached duck egg, and French toasted banana bread. As always, the coffee is the Grind House Blend, roasted just half a mile down the road in Shoreditch. Through lunchtime and into the evening the charcoal oven kicks into gear, with small plates like Isle of Mull scallops served with samphire, aubergine and goats curd, and main courses of miso-glazed lamb spare ribs and red snapper – served with an international standard wine list.
Gimme More: After dinner, those looking for a nightcap more can descend to the Club-Bar below, where a green marble topped cocktail bar takes centre stage. From here, an all new cocktail menu, headed up by the Grind's much loved Espresso Martini, will be served until 2am every night. Bottoms up.
Where: 2-4 Old St, London, EC1V 9AA
Photo Credit: Paul Winch-Furness 
November Restaurant Openings: For European Dishes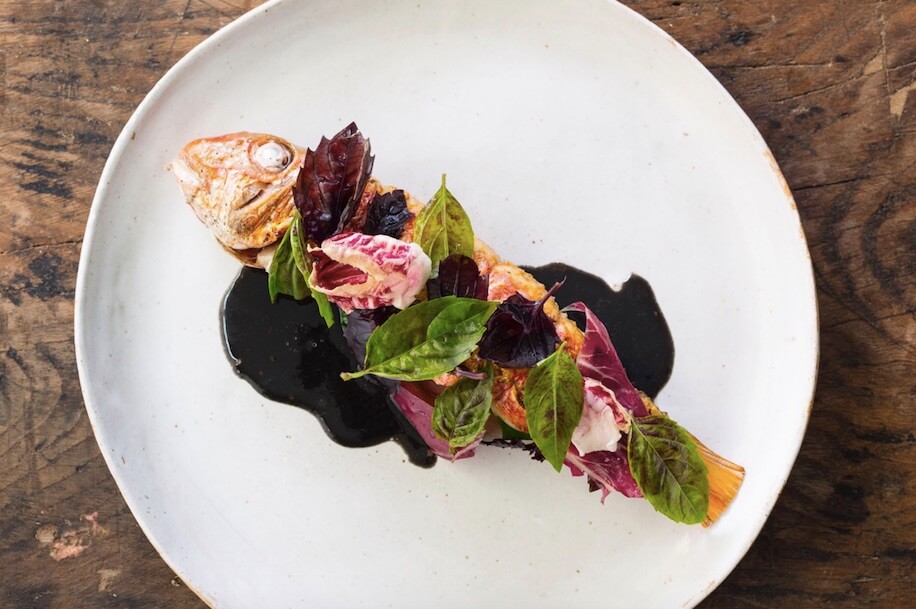 The Run-Down: Ben Marks and Matt Emmerson are the duo behind Perilla, a new restaurant opening in Newington Green on November 15th. Following two acclaimed residencies at Palm 2 in Clapton and Platform 1 in Dulwich last year, Perilla will combine refined, thoughtful cooking with relaxed, laid-back surroundings.
Eat and Drink: Drawing on his experiences working at Claridge's, The Square, and Noma, Ben has devised a menu of seasonal dishes that reveals his modern interpretation of classic European ingredients. Perilla will offer an a la carte menu as well as a five course set menu (£38) which showcases the kitchen's signature dishes. The menu will include dishes such as seaweed bread brushed with roasted lamb fat; roast kale with cod roe; fried duck egg with chopped mussels and parsley; cuttlefish bolognese; and for dessert there will be preserved plum custard, and pears poached in wine and citrus.
Gimme More: On the cocktail list there will be a focus on gin from small batch distilleries as well as Perilla's own infusions which will be visible in jars behind the bar.
Where:  1-3 Green Lanes, Newington Green, London, N16
November Restaurant Openings: For Health
The Run-Down: Ella and husband, Matthew Mills, have opened the doors to their second venue, MaE, in the beautiful area of North Mayfair earlier this month. After the huge success of The MaE Deli in Marylebone, which opened less than a year ago, MaE brings a natural, food offering to the heart of London's West End.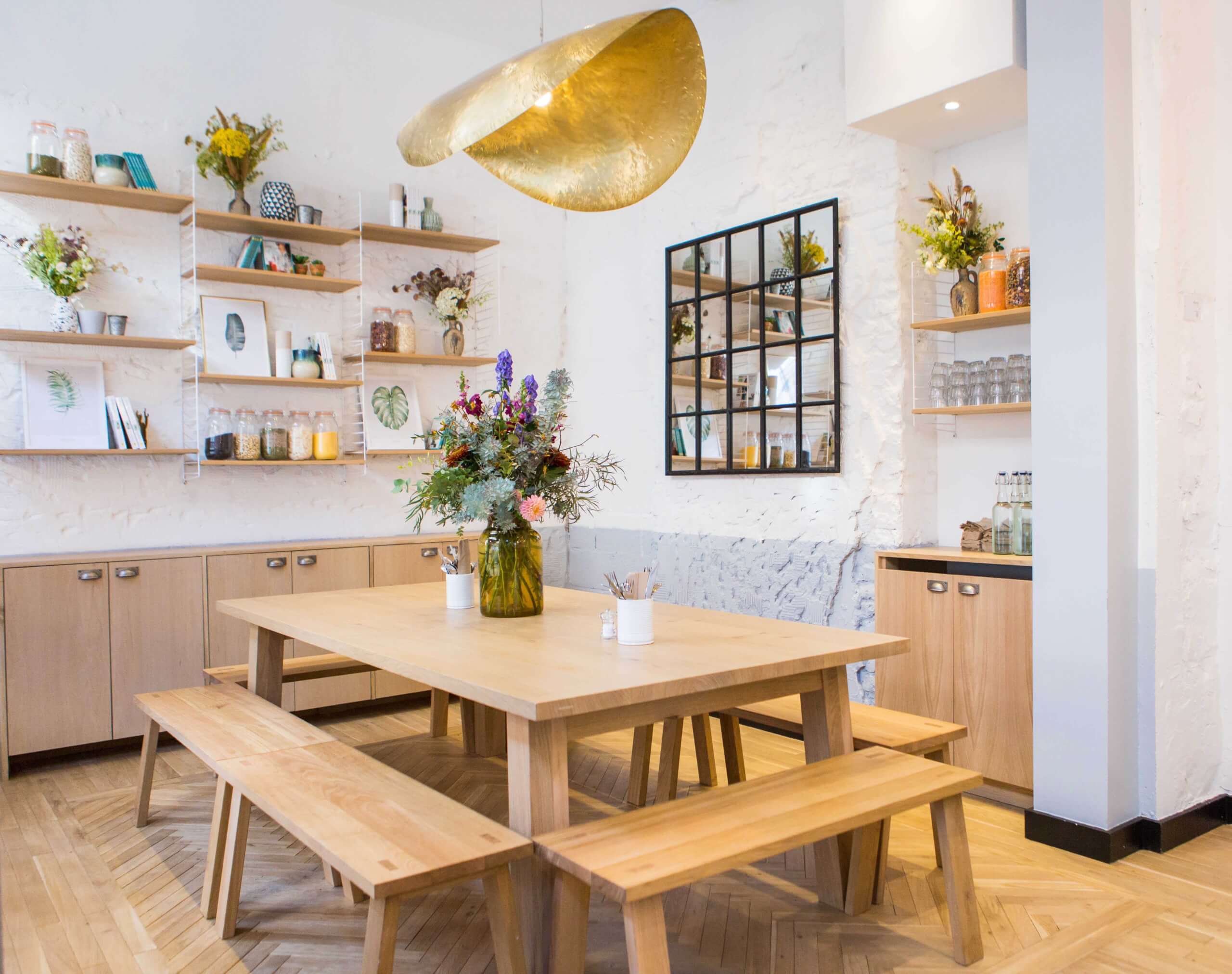 Eat and Drink: With Ella's natural, simple and honest values at the heart, MaE offers an array of breakfast options, from smashed avocado on rye, to porridge with homemade fruit compote and peanut butter. For lunch and dinner, the focus is on plant-based salads, stews and soups, with organic chicken and salmon offered as sides. Organic cold pressed juices, smoothies, coffees, hot drinks, sweets and cakes are served all day. The menu is free from wheat, dairy and refined sugar, but always with a focus on taste over labels.
Gimme More: Try the brown rice latte. Tastes better than it sounds.
Where: 18-20 Weighhouse Street, W1K 5LU
November Restaurant Openings: For Meat
The Run-Down: Temper is Neil Rankin's first solo venture, and will bring his exciting 'whole animal cooking' to Shaftesbury's new development building on Broadwick Street. Opening later this month, the 2 floor restaurant will feature its own hanging room, along with private dining and wine walls.
Eat and Drink: Temper's menu will focus on South American inspired live fire barbecue cooking and will showcase expertly cooked cuts of meat from the whole animal, tempered for optimal flavour, and offset with a range of vegetable focused plates – with sustainability and minimal waste playing a crucial role in the process. The cuts are sourced from  Scottish raised animals, and will hang in the specialist room, before being smoked in the middle of the restaurant.
Gimme More: Watch as their dishes are prepared from the open plan kitchen or enjoy private dining for parties up to 35.
Where: 25 Broadwick Street, London
November Restaurant Openings: For Small Plates
For a New Permanent Site: Kricket 
The Run-Down: Kricket has caused quite a stir with their Indian eats down at Pop Brixton, its gone so well that the team have decided to venture North of the river to open their first permanent site later on this month. The new eatery will be spread over two floors, and will feature a chef's counter and bar seating.
Eat and Drink: Kricket will offer simple and accessible Indian dishes made with the best British seasonal ingredients available. A section of the menu will be dedicated to dishes made on the robata grill and breads, meats and fish baked to order in their clay tandoor. Think samphire pakoras with chilli garlic mayonnaise, and date and tamarind chutney; keralan fried chicken served alongside curry leaf mayonnaise and pickled mouli, and Goan sausage fry with red onion, peanut, coriander, pickled fennel
Gimme More: Kricket's bar will allow guests to enjoy a wide range of the punchy, Indian-inspired cocktails for which they are renowned.
Where: 12 Denman Street, London
November Restaurant Openings: For Baked Goods
For Sweet and Savoury Bites: Bread Ahead
The Run-Down: Set to open in late November, Bread Ahead Pavilion Road sees bakers and co-founders Matthew Jonesand Justin Gellatly bring their renowned bakery and school to Chelsea. The new space will have a bakery and shop on the ground floor and a baking school upstairs.
Eat and Drink: The bakery will serve the full product range of baked goods, including their famous doughnuts, and there will be a particularly strong focus on sourdough breads. They will also serve savoury delicacies, as well as hot and cold beverages to have in or take away.
Gimme More: The full schedule of workshops and classes at Pavilion Road are yet to be confirmed but they will initially launch with their Introduction to French Baking in the afternoons and their Festive Yulelog workshop in the evenings.
Where: Pavilion Road, Chelsea, Londo
November Restaurant Openings: For Italian
The Run-Down: PANZO is a contemporary pizza restaurant taking an innovative approach to traditional Neapolitan pizza. Opening its doors in Exmouth Market on the 16th, PANZO will focus on quality ingredients and interesting flavour combinations, offering a healthier alternative without compromising on taste.
Eat and Drink: The menu and specials board will be determined according to produce naturally available during the season. The dough created at PANZO is a combination of soy, rice, wheat and a touch of sourdough. Prepared and fermented for up to 48 hours, the base is twice baked 'lievito madre', making for a lighter and crispier dough. The rice in the flour allows for the pizza to be topped with various ingredients such as pumpkin base, aubergine, courgette, onion confit; ventricina, nduja, mozzarella, fresh chilli and wild mushrooms, goats cheese, gorgonzola, mozzarella and truffle. Alongside the pizza menu, small plates, seasonal salads and hand-made desserts will also feature.
Gimme More: They'll be drinks on tap – from echo friendly key kegs, serving red, white and frizzante wine as well as craft beer from Fourpure Brewing Co., and unlimited still and sparkling water.
Where: 50 Exmouth Market, London, EC1R 4QE
Photo Credit: Claire Menary Photography 
November Restaurant Openings: For All Under One Roof
9. For an All-Day Eatery: The Kitty Hawk
The Run-Down: Introducing a brand new 'Department Store of Dining' concept to the capital, The Kitty Hawk will cater to all of the needs of the city's food lovers, day and night and all under one roof – opening its doors on the 21st November. Departments include a bar and kitchen area for all day drinking and dining from 7am to midnight, an elegant grill restaurant, cocktail bar, private dining room and a speciality coffee bar and patisserie, that will evolve at night into an intimate wine bar for private hire.
Eat and Drink: The coffee bar and patisserie will serve breakfasts and lunches to eat in or on the go, with artisan coffee made by highly-skilled baristas, and freshly-baked cakes and pastries made in-house. By night, the space will transforms into a wine bar for private hire and more intimate drinking. The food and drink across The Kitty Hawk will be testament to Wright & Bell's commitment to provenance and offers something for everyone. The cocktails will all be made from artisanal spirits behind the bar, and there will also be a specially curated wine menu available.
Gimme More: Once open, the team will roll out champagne brunches. We're so in.
Where: 11, 13 & 14 South Place, London, EC2M 7EB
One to look forward to.. 
December Restaurant Openings: For Cinnamon Buns
For Scandi Munch: Nordic Bakery
What: Cinnamon bun Gods, Nordic Bakery, are to open a fourth branch in December at Seven Dials located in Covent Garden.
Eat and Drink: Nordic Bakery's much loved cinnamon buns will be sold, alongside coffee and dark rye sandwiches. Highlights from the breakfast menu include, cinnamon buns, cookies and cakes such as Sweden's Tosca as well as Karelian Pies. For lunch, there's sandwiches and Scandinavian salads.
Gimme More: Don't miss their glögg and pipari (Scandinavian style ginger biscuits) at Christmas. 
Where: 55 Neal Street, Seven Dials, London WC2H 9PJ