About Time: You Celebrated the Best of Breakfast Week in LondonBy Alicia Grimshaw
Every week is National Breakfast Week at About Time, but this week, apparently, it officially is. Celebrate National Breakfast Week the right way: by getting your hands on delicious deals and dishes worth travelling across town for. Happy eating, London:
1. For New Breakfast Dishes: Aqua Shard
What: Aqua shard have just released new breakfast dishes and tipples to blow away any morning cobwebs. Their new cocktail Rise and Shine made with Tanqueray Ten, Limoncello and citrus marmalade is the absolute one.
Why: The menu features classic breakfast dishes such as their Shard Full English – two free-range eggs, smoked streaky bacon, Cumberland sausage, spinach, Bermondsey salted ricotta, vine tomatoes and grilled mushrooms, as well as their wicked vegetarian breakfast. The new dishes include a salt beef hash served with duck egg, baby potatoes and dijon mustard sauce, and the veggie friendly beetroot hash topped with duck egg, cabbage, baby potatoes and beetroot dressing. Winner.
Where: The Shard, 31 St Thomas St, London SE1 9RY
2. For a Meaty Breakfast: Village East
What: Bermondsey-based restaurant and bar Village East are proving that turkey is for life and not just for Christmas with their new breakfast dish. Turkey hash? Don't knock it until you've tried it.
Why: For a must try dish this Breakfast Week, head to Village East to get your hands on their confit turkey hash with poached eggs and spinach. Available on their weekend brunch menu, the dish features deep-fried turkey with potato and smeared with the runniest of yolks. If that's not your bag, try their belly-busting Campfire Breakfast complete with homemade beans, fried eggs and toast.
Where: 171-173 Bermondsey St, London SE1 3UW
3. For Breakfast Bakes: Halva Bakery 
What: Located just a short walk away from the King's Road, Fulham's go-to bakery is making sure they're on top form this Breakfast Week with their sensational croissants and other flaky bites. Shake up your wake up with their delicious baked treats.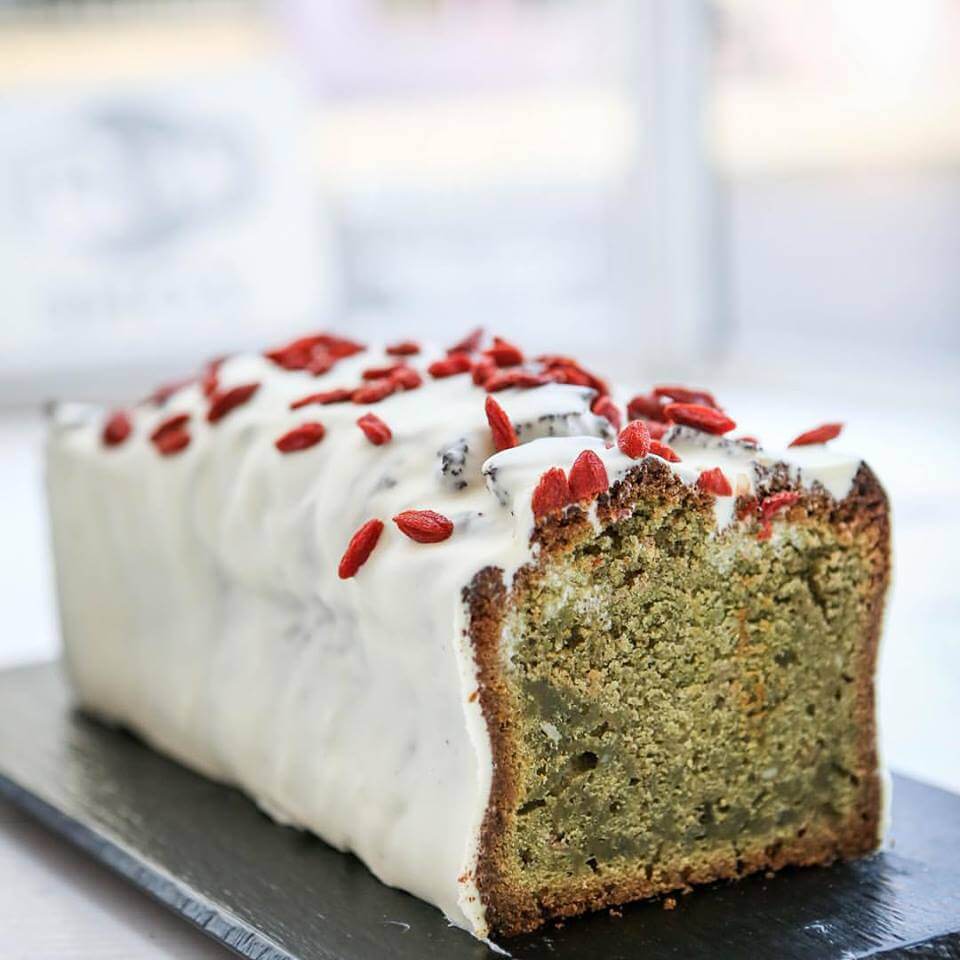 Why:  All pastries are expertly handmade on the premises using traditional French ingredients; from the classic buttery and flaky croissant, to the ever-popular pistachio and chocolate swirl. For those in need of a slightly healthier option, try Halva's Goji Berry and Chia Seed Loaf, boasting superfood elements as well as being additive and preservative free, we promise your toast will never be the same.
Where: 771 Fulham Rd, Fulham, Greater London SW6 5HA
4. For Dinner For Breakfast: Rocket 
What: Dine in style this Breakfast Week, enjoy classic breakfast dishes such as Eggs Benedict and Florentine at Rocket Bishopsgate, served from 10am on weekdays and 11am on Saturdays.
Why: For those unable to decide between a pizza or a full English, allow us to introduce Rocket's delicious and unique stone-baked Full English Breakfast Pizza (£8). Topped with all the essential trimmings including Cumberland sausage, dry cured back bacon, egg, tomato and mushroom. There's also a vegetarian option with halloumi, tomato, mushroom and olives, created using only the freshest ingredients.
Where: 201 Bishopsgate, London EC2M 3AB
 5. For Free Coffee: Percy & Founders
What: Throughout the whole of Breakfast Week, the nice people down at Percy & Founders are offering a free Read coffee for every breakfast purchased.
Why: Highlights from the breakfast menu include homemade bircher muesli with apple and honeycomb, to the more indulgent baked eggs with chorizo, avocado and tomato salsa, Fontina Waffles with chicken, poached egg, maple and bacon. You can't miss the vanilla French toast with almonds and fresh berries – it's the dream.
Where: 1 Pearson Square, London W1T 3BF
6. For a Breakfast Deal: Bunnychow
What: Bunnychow in Soho are celebrating the most important meal of the day with a 2-for-1 offer on their newly-evolved Breakfast Bunnies for the duration of Breakfast week. 
Why: Bunnys are freshly baked loaves, hollowed out, crammed with delicious and diverse breakfast fillings and topped with a bread lid. The Vegetarian Breakfast Bunny is a combination of salsa beans, aubergine, beetroot, peppers, garlic, sage and thyme, spinach, pickled and spice kicked red onions, and finished with a fried egg. Try a take on the fry up with the British Breakfast Bunny –  sausage, salsa beans, fried egg, bacon and black pudding served in any of the new bunny bread. There's also a yoghurt brioche bunny for all the sweet toothed fans out there.
Where: 74 Wardour St, London W1F 0TE
7. For a British Breakfast: Good and Proper Tea 
What: Good & Proper Tea are on a mission: to change the way people think about and drink the nation's favourite hot beverage, the humble cup of tea. Their first bricks and mortar tea bar has just opened in Shoreditch and they've rolled out a cracking offer for Breakfast Week.
Why: There are two deals on offer – choose either Crump Madame and a breakfast brew – a classic sourdough crumpet with mustard butter, ham and all melted cheese, topped with a fried egg and cracked pepper, and a cup of either Assam, Ceylon or Kenyan. For the coffee lovers, there's the avocado crumpet and a Matcha latte – Rye Sourdough crumpet with smashed avocado, cream cheese, lemon and cracked pepper served with a Matcha Latte with coconut or almond milk. Both deals are £5!
Where: The Bower, 211 Old Street EC1V 9NR
8. For a Breakfast Collaboration: Nutrii x Southplace Hotel
What: Protein-packed and naturally low in fat nutrii Quark have partnered with South Place Hotel to create a limited-edition superfood juice and smoothie menu running until the end of January.
Why: The detox menu features a range of different juices to help with the whole 'new year, new me' jazz. The Indian Detox is a heavenly mix of nutrii yogurt, beetroot, orange juice, turmeric, coriander and agave syrup, and the South Place Elixir with mango juice, Sibberi birch water and chia seeds is a taste of the exotic.
Where: 3 South Pl, London EC2M 2AF
9. For a Healthy Breakfast: Chucs Bar & Grill
What: To celebrate Breakfast week, Chucs Dover Street in Mayfair will be previewing one of the signature dishes from their new menu, ahead of the opening of their second site in Westbourne Grove this February.
Why: The Cogurt, fresh coconut meat with banana, berries, quinoa and honey is the perfect healthy option for those trying to detox this January. This dish will be available on the Dover Street menu until the end of this week. The Dover Street menu offers a varied selection of lighter options, including homemade granola with banana and Yoghurt, and muesli with blackberries and yoghurt.
Where: 30b Dover Street, London, W1S 4NB
Photo Credit: Jamie Lau
10. For a New Breakfast Opening: Farmstand 
What: Farmstand, a new fast-casual restaurant offering Londoners a delicious range of honest, healthy and reasonably priced food, opened this week on Drury Lane in Covent Garden.
Why: Farmstand's range of Ready To Go seasonal boxes are available for breakfast, lunch and dinner. Breakfast options include four-grain porridge with organic oat milk, coconut yogurt topped with seasonal compote, pumpkin seeds and cinnamon and the Farmstand Breakfast Box, that includes two free range eggs, roasted tomatoes and spinach.
Where: 42 Drury Lane, Covent Garden, London WC2B 5AJ