For us, falafel is life. We searched high and low – eating all the chickpeas in the process – to find London's best falafel. To taste really good falafel, then you must try it in Israel. If you're looking to explore Israel, why not try one of Masa Israel's amazing internship programmes in Israel – discover more here. The results are in, here's where to find London's best bites:
1. Mr Falafel, Shepherd's Bush 
Order: Classic falafel wrap (£4.50)
The Lowdown: No list worth its chickpeas would miss out Mr Falafel. Shepherd's Bush is home to a melting pot of Middle Eastern grocers and restaurants, with Mr Falafel streets above the rest. Situated in the Aladdin's Cave that is Shepherd's Bush Market, head straight to this street-food hut for a friendly smile and killer falafel. You'll probably spend half your lunch break queueing, but believe us – it's totally worth it.
Where: Units T4-T5, New Shepherd's Bush Market, Uxbridge Rd, London W12 8LH
Photo Credit: Alan Stanton
2. Randa by Maroush, Kensington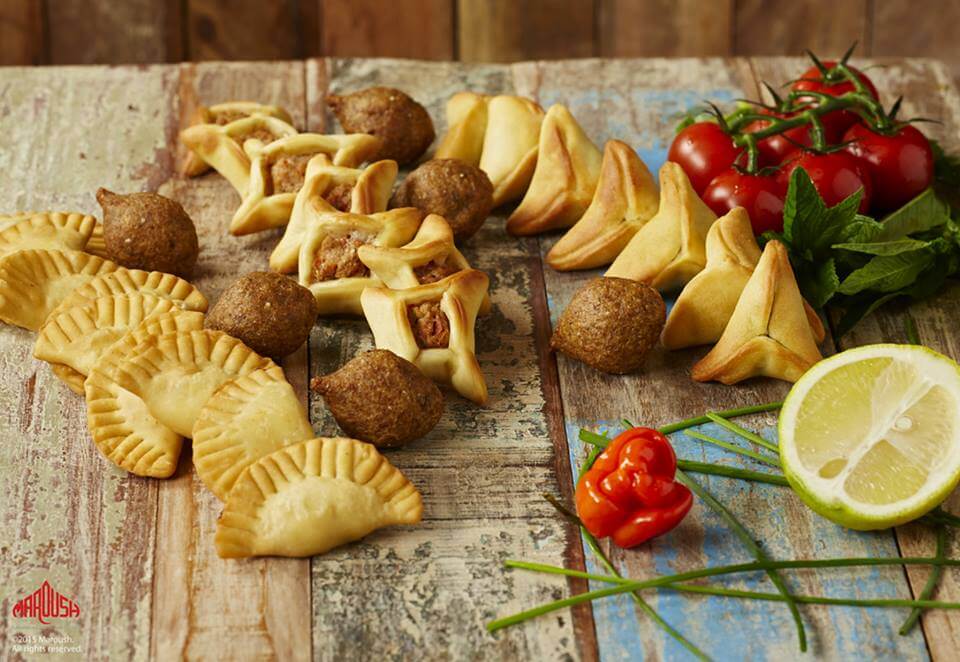 Order: Falafel – deep-fried bean and fine herb croquettes served with tahini sauce (£5.95)
The Lowdown: Part of the Maroush Group, London's most celebrated and renowned Lebanese restaurant collection, Randa Restaurant offers sensational traditional 'home from home' ambience and authentic cuisine. Just a stone's throw away from the hustle and bustle of Kensington High Street, it's perfect for a post-shopping spree. From the open-plan kitchen the team of chefs prepare favourite dishes, including a huge array of hot and cold mezzas, grilled meats and fish, mixed shawarma, fresh salads and delicious fresh fruit juices, all made from the finest seasonal ingredients.
Where: 23 Kensington Church St, London W8 4LF
Order: Chickpea and broad bean patties with salads, tahini and garlic yoghurt sauce (£5.95)
The Lowdown: Cheap eats and fresh ingredients is the name of the game at Yalla Yalla. Serving up informal Lebanese and other Middle Eastern cuisine from their Soho and Oxford Street branches, Yalla Yalla became an instant hit when it first opened in 2008. The menu is filled with delicious offerings including wraps, sharing mezzes and charcoal meat dishes. Yalla Yalla is cracking on so many levels; it's affordable, it's damn good, and you can be in an out in less that 30 minutes. Bingo.
Where: Locations here 
Order: Yemeni falafel with cardamom and coriander, cucumber tabbouleh and tahini (£7.50)
The Lowdown: If you're expecting extravagant decor with plush leather seating and a mahogany wooden bar, you've certainly come to the wrong place. Lavish decorations can be overlooked when the menu tastes as good as it looks. The carefully created menu concentrates on food from the Middle East, including delicious breakfast dishes of Merguez sausage roll with spicy tomato, harissa and fried egg and scrambled eggs with chilli tomatoes, yogurt and potato bread. Headed up by Israeli husband and wife duo, this is a place where you put down your knives and forks and just get stuck in.
Where: 25a Warren Street, London W1T 5LZ
Order: Falafel and Aubergine – hummus, aubergine, extra virgin olive oil, lemon juice and parsley (£5.40)
The Lowdown: Pilpel is a lunchtime game changer – if you lunched here everyday, you wouldn't get bored. The variety and quality of the ingredients means you can mix and match till your heart's content. Their falafel is made from a closely guarded  family recipe, created over 60 years ago, which has been passed down the falafel making generations. They're light, nicely fried and moreish. Enjoy your falafel in a pitta, salad or in a whacking great bowl of hummus. There's also the classic Israeli sandwich, Sabich on offer too.
Where: Locations here 
Order: Falafel wrap (£3.50/£5)
The Lowdown: A Shoreditch icon, Dasmacsu Bite is a beacon of hope on the East London high-street. Frequented by the boozed up Friday night crowd, this shabby eatery knows how to keep hungry punters happy. And you don't have to be intoxicated to nosh on their luscious nuggets of deliciousness. £3.50 for their falafel wrap is a bargain in our eyes, they're practically giving it away.
Where: 119-121 Brick Ln, London E1 6SE
Order: Falafel Wrap – homemade falafel, cucumber salad, herby parsley salsa, hummus, feta, tomato, tahini yoghurt in Souvlaki bread (£5.50)
The Lowdown: Kebabs have been branded with a bad rep. You'll only eat them after a night out, or heaven forbid someone in the office orders a donner kebab for lunch on a Friday. But, Chifafa has changed that perception with their range of healthy and 'posh' kebabs made fresh to order at their digs in Clerkenwell. There's no deep-frying, there's no chips and there's no slightly warm garlic sauce. At Chifafa it's all about proper kebabs, being done properly.
Where: 45-47 Clerkenwell Rd, London EC1M 5RS
8. Gaby's Deli, Leicester Square
Order: Falafel and Hummus (£6.30)
The Lowdown: Gaby's Deli is the West End secret that everybody knows about. This grey spoon come Middle Eastern diner is a place to get your falafel and mixed meat kicks. This institution is all about home cooked, hearty food served in surroundings that only Gaby's could get away, with random plant pots and miscellaneous ornaments. The menu features cold and hot dishes, mezzes and their famed falafel.  Who doesn't want to eat a falafel under signed photos from stage and screen big names (the Matt Damon picture is our personal favourite).
Where:  30 Charing Cross Rd, London WC2H 0DE
Order: Falafel (£4.50)
The Lowdown: Make your way through the shisha smoke entrance (always makes us feel like we're in Stars in Their Eyes), to this modest Middle Eastern restaurant on Commercial Street. Zengi is a belting spot for groups, birthday celebrations, and anyone who enjoys a smashed chickpea. They've got Turkish pizzas on the menu, along with Middle Eastern favourite of baba ghanoush, lamb tagine and their own Zengi platter – a stomach busting combo of lamb chops, chicken taouk, pastirma and chicken wings. At lunchtime, they offer so many sauces with your falafel wrap it puts the condiment aisle in Tesco's to shame.
Where: 44 Commercial Street, London E1 6LT
10. Horton Beach Market Stall, Whitecross Street  
Order: Everything (from £4)
The Lowdown: Hoxton Beach are a street-food stall favourite and a big hit with the Whitecross Market crowd come lunchtime. They freshly prepare all food daily and fry their falafel to order. Prepare for a slight wait at Hoxton Beach, but it's totally worth it. Their falafel isn't dry, but a heavenly mix of chickpeas and skinned fava beans giving a slightly sweet taste. Pair the falafel with some pink pickles and some of their special homemade Amba (Indian green pickles) and you're really onto a winner.
Where: Goodge Place W1 and Whitecross Street EC1 on weekdays
Photo courtesy: londonvegansocieties
For those that don't know, Masa Israel Journey is an organisation formed by the Israeli Government and the Jewish Agency for Israel. If you want to take an educational, learning trip to Israel, this is the place to come. Masa Israel provide funding for programmes in Israel, which range from 5 to 10 months. There's everything from internships with the world's best companies, such as Google, HP, and Timeout Magazine to gap year, study abroad and volunteering opportunities in Israel. The beauty of these trip is that you can work and travel throughout the best bits of Israel – seeing the country, and learning invaluable life lessons along the way. What's more, you get an automatic grant on the programmes, and can receive up to $10,000 off your programme depending on your eligibility. Discover a variety of their programmes in depth here.
Sponsored post in assocation with Masa Israel as part of #MasaIsraelMonth