About Time: You Ate the World's Most Expensive DoughnutBy Angelica Malin
This article first appeared on the Mail Online – see here
Today Krispy Kreme unveiled the world's most expensive doughnut – worth £1,000, made with 23ct gold and 500-year old Cognac. Unveiled at an exclusive event at Selfridges on Oxford Street, the lavish doughnut took over three days to assemble, and includes a Dom Pérignon vintage 2002 champagne jelly with a raspberry and Chateau d'Yquem crème.
Finished with a passion fruit glaze, the doughnut is gilded with edible 24ct gold leaf and adorned with a hand made 23ct gold dusted Belgian white chocolate lotus flower, blossoms, ivy, butterflies and edible diamonds.
For a finishing touch, the doughnut sits on top of a decadent Krispy Kreme Cocktail, made from raspberry and passion fruit syrup, Courvoisier de L'Esprit Cognac and topped with 2002 Dom Pérignon champagne.
The deluxe doughnut was presented as a prize to one lucky fan Claudine Taylor, a make up artist from London. Claudine was also the winner of a luxury stay in London and a £500 Selfridges shopping spree and said "I was so excited to be selected as the winner of such a fantastic prize – the doughnut looks too good to eat!"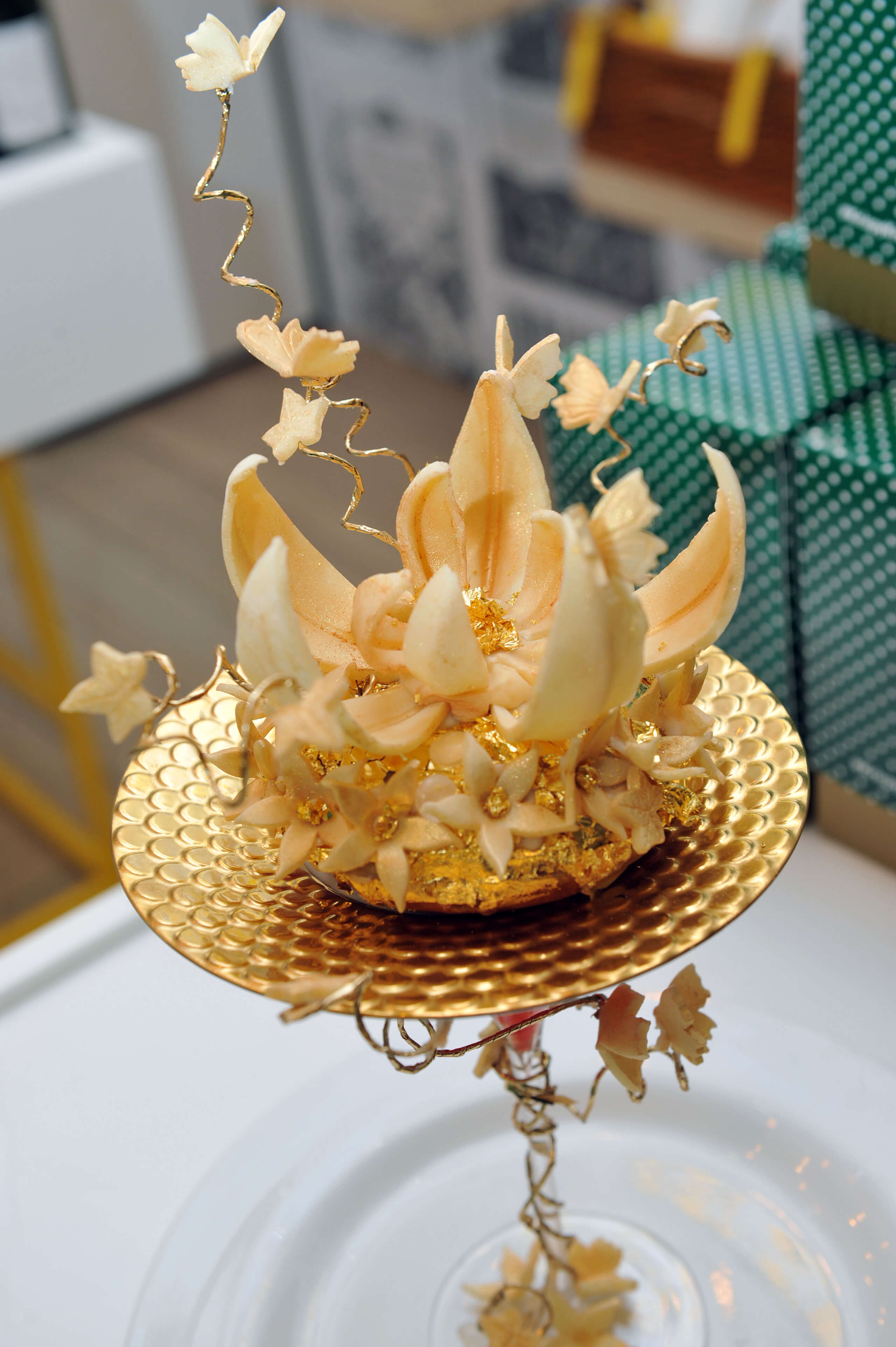 Krispy Kreme UK also presented a cheque for £10,000 to The Children's Trust, a leading UK charity for children with brain injuries. For those wanting to indulge themselves, a dozen bespoke doughnuts, sold at £39.95 per doughnut, were also available to buy from both Selfridges London and Birmingham stores. These hand-crafted versions contain 24-carat gold leaf, a white chocolate lotus flower plus edible butterflies and diamonds.