Balans Soho Society is what you'd call a place that has stood the test of time. Having first opened 30 year ago, Balans Soho Society now has branches in Westfield, Kensington and Stratford. Its the iconic Soho restaurant on Old Compton Street that's our favourite. Having undergone a revamp and refurbishment, it has just re-opened, bestowing its first born with a brand new lease of life.
Balans Soho Society attracts a varied crowd.  From the white collar corporate lot bonding over burgers and pints to the gaggle of girls sipping coffee and picking at a shared dessert.  It's a place that doesn't conform to rules. It's a place that well and truly throws the rulebook out the window. Fancy a fry-up for dinner? You can. Pinning for an Eggs Benedict at 3pm? Sure thing. Brinner is definitely ok in our books.
The facades and interior sprung to life from the vision of Simon Costin, who made his name creating outlandish fashion shows for Alexander McQueen and has since worked with Stella McCartney and Hermès. Updating the décor yet keeping it lovingly lived-in and a bit rough 'round the edges, you'll find tributes to Soho past in the detail, with salutes lovingly and literally etched on the worn wooden tables.
Balans Soho Society's menu is overseen by Executive Chef Crispin Chetwynd, a culinary superstar who has spent time touring the globe with the likes of Paul McCartney, Michael Jackson and Pink Floyd. The seasonally-changing menu shines a light on the best local produce from the likes of Ginger Pig and H. Forman & Sons (the oldest smokehouse in London).
If you're coming for lunch, the small plates are a super option and an ideal way to spend an hour or so sharing good food whilst knocking back a few glasses of Prosecco – like I said, there's no judgement here if you're after a liquid lunch. Highlights include; burnt aubergine baba ghanoush peppered with pomegranate seeds and sumac, triple-fried chicken with shichimi mayonnaise, and charred squid and chorizo with fried potatoes and piquillo peppers. The ham hock croquettes are something of a revelation – served with a tangy garlic aioli for an extra kick.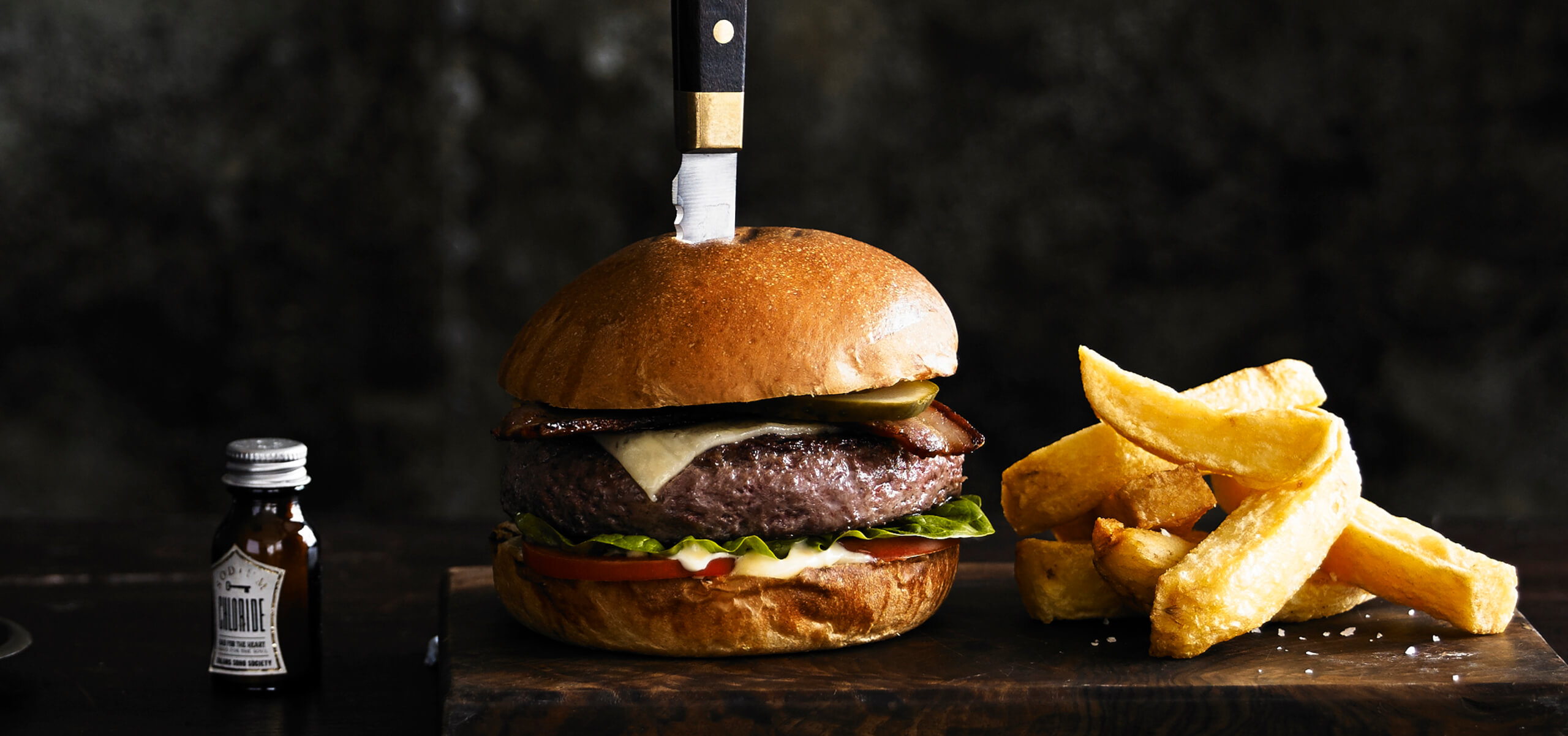 If sharing isn't your vibe, the Infamous Balans Burger is a must try. A top-quality mince patty topped with cheese, bacon, lettuce, tomato, dill pickle, red onion in a brioche bun served with double dipped chips. Did you just read that description? We're licking our computer screen.
Along with the new fixtures and fittings, the menu has also been given a makeover. New dishes include grilled halloumi on olive mash with cherry tomatoes and lemon honey dressing and skillet-roasted chicken with farro, fig and pine nuts. Save space for their desserts – the High Society Mess is a dessert for two to tackle. The doughnuts are also bloomin' glorious.
Balans Soho Society: The Verdict 
Balans is a place where you probably wouldn't want to celebrate a milestone occasions or a ruby wedding anniversary – but what is does deliver on is all day dining with excellent cocktails to boot. It doesn't have to be glitzy or glam to chow down on some incredible burgers and sharing plates. Take it from us, I think you'll be pleasantly surprised.