In light of the new Tier 2 announcement for London, we've been hard at work collating all the covid-safe content including best beer gardens, and bars with outdoor space. If you're a bubble of one/or don't fancy braving the elements for a dinner with pals outdoors, here's a run-down of 15 amazing restaurants that are ideal for a proper feed sans mates.
The Lowdown: This Soho restaurant sensation specialises in the culinary fusion originated in Kolkata when the Hakka people migrated from the Chinese province of Canton to India. Offering the perfect setting for comfortable, solo dining, there's seats by the bar and corner tables at the back of the restaurant. Experience dishes that are ideal for one such as their momos and the venison shredded bun.
Where: Fatt Pundit, 77 Berwick Street, London W1F 8TH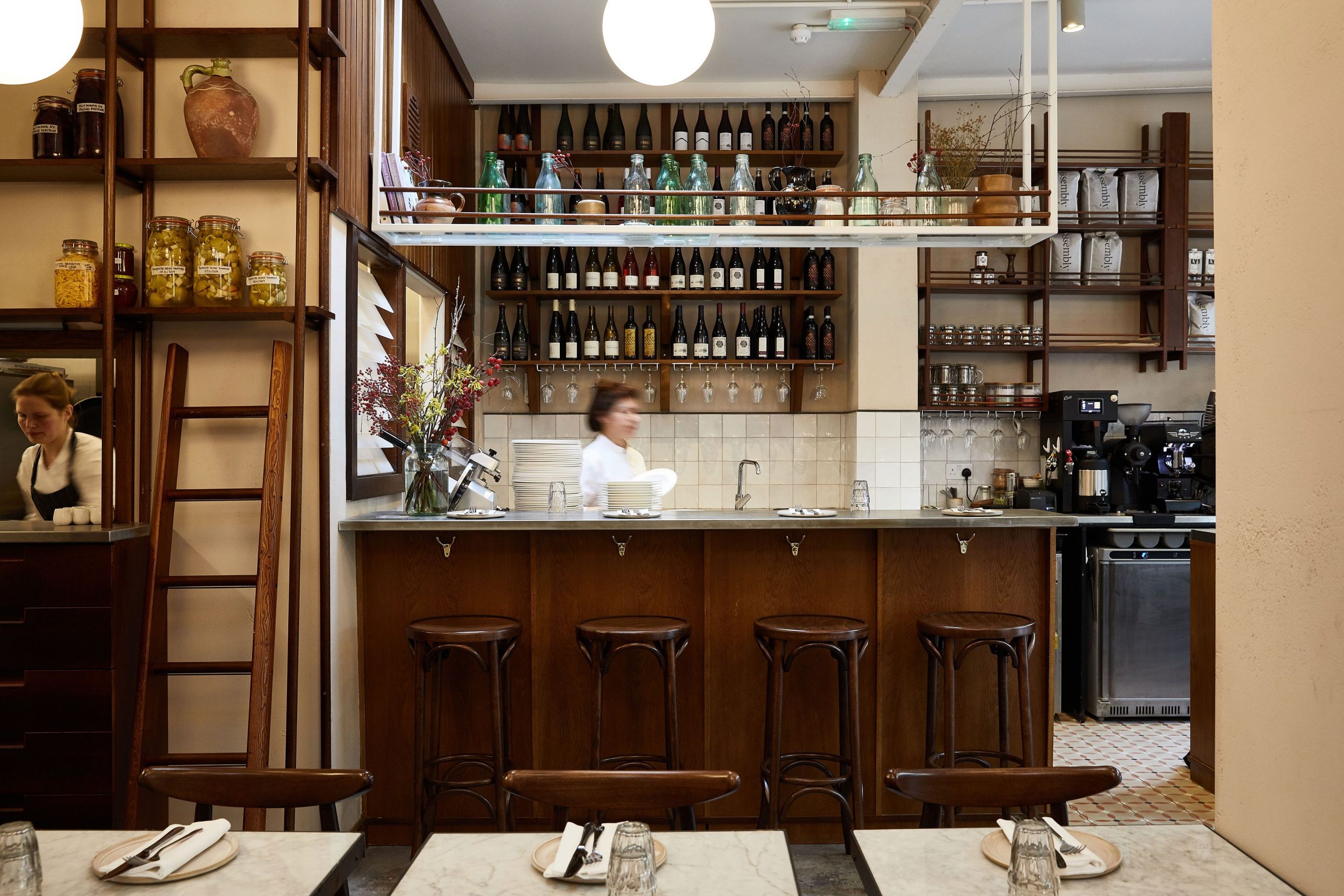 The Lowdown: Open for breakfast, lunch and dinner, walk in and sit at one of the small tables on the terrace or perch at the bar that overlooks the kitchen and the restaurant. Expect a concise and innovative, all-day menu along with a boat load of natural wines.
Where: 2-3 Stoney St, London SE1 9AA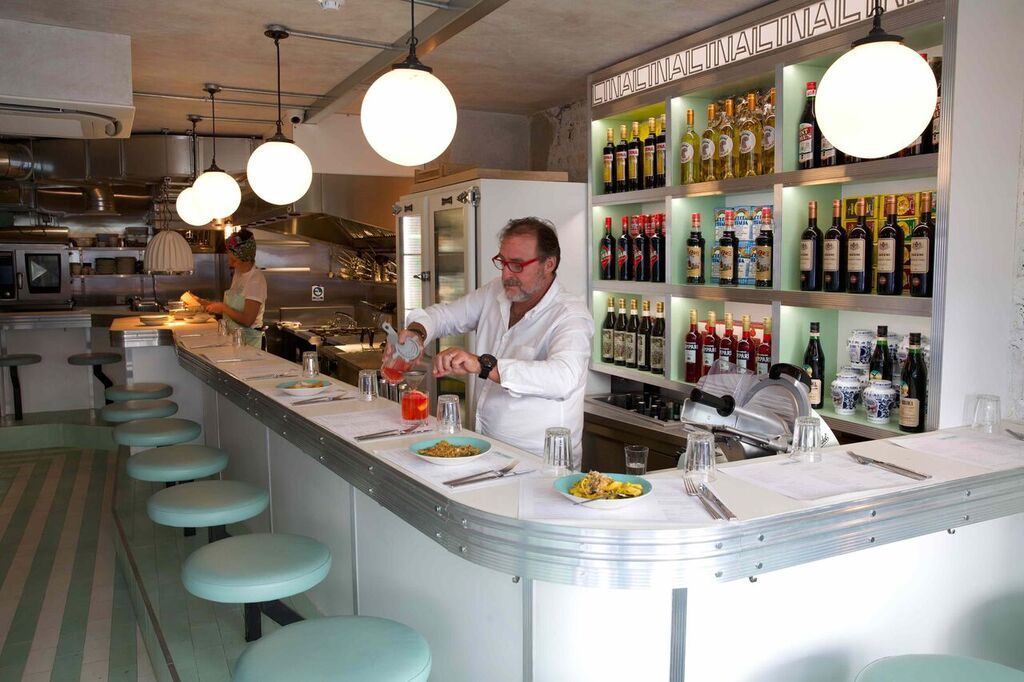 The Lowdown: Lina Stores, found in Soho and King's Cross, serve their handmade fresh pasta with countertop dining across both locations. Dishes include burrata ravioli with datterini tomatoes, 30 egg yolk tagliolini with black truffle and pappardelle with braised lamb.
Where: Locations here 
The Lowdown: Kiln's open kitchen with wood-burning ovens and grills mean that you don't need company to enjoy both the atmosphere and sights and sounds of the kitchen from simple, unpretentious bar stool seating. Head Chef Meedu Saahd knocks out cuisine inspired by the Thai borderlands whilst championing the best of British Grown ingredients such as their Asian herbs and vegetables grown in Cornwall.
Where: 58 Brewer St, Soho, London W1F 9TL
The Lowdown: Robin Gill's new restaurant, Darby's, in Embassy Gardens features a central oyster bar topped with green marble where you can sip on an ice-cold Guinness paired with the finest Dooncastle oysters alongside native seafood, mussels and pickles from their bar menu.
Where: 3 Viaduct Gardens, Nine Elms, London SW11 7AY
Image: Paul Winch-Furness 
The Lowdown: Based around the famous cheese conveyor belt in Covent Garden's Seven Dials Market, Pick & Cheese offers the perfect spot for solo dining. Counter seating enables you to be in the heart of the action, lifting plates of cheese and paired condiments straight off the belt whenever the moment takes you.
Where: Seven Dials Market, Short's Gardens, London WC2H 9AT
Photo Credit: Nic Crilly-Hargrave
The Lowdown: Zero-waste restaurant Silo is the perfect spot to grab a bite and glass of wine for a solo diner with its menu of small plates and natural wines. The counter offers the best seat in the house, with a view into the impressive kitchen run by Head Chef Doug McMaster.
Where: Unit 7, The white building, 1st Floor,c/o CRATE Bar, Queen's Yard, Hackney Wick, London E9 5EN
The Lowdown: With two outposts in the capital, Bancone has several dining bars in each restaurant where you can relax and eat while watching the chefs at work, at the window counter or around their ancient olive tree. Bancone's iconic handkerchief pasta is an Instagram favourite for a reason.
Where: Locations here 
The Lowdown: Over four years on from its culinary christening, Upstairs at Trinity has sparked a reputation for casual dining in its finest form. A self-contained dining space, Upstairs offers a selection of small plates from their daily-changing menu, all of which are cooked to order from an open island kitchen where you can watch the chefs whip up a delicious frenzy of dishes. Grab a spot by the window for prime people watching.
Where: 4 The Polygon, Clapham Town, London SW4 0JG
The Lowdown: On the doorstep of Europe, St Pancras by Searcys invites you on a journey back in time when travelling was as easy as popping a bottle of fizz. Europe's longest Champagne bar offers private booths and a champagne bar counter, perfect for solo dining, afternoon teas (they've just launched their Staycation afternoon tea). Bring your book or travel guide and enjoy a leisurely lunch or afternoon tea.
Where: St Pancras Champagne Bar, Grand concourse St Pancras Station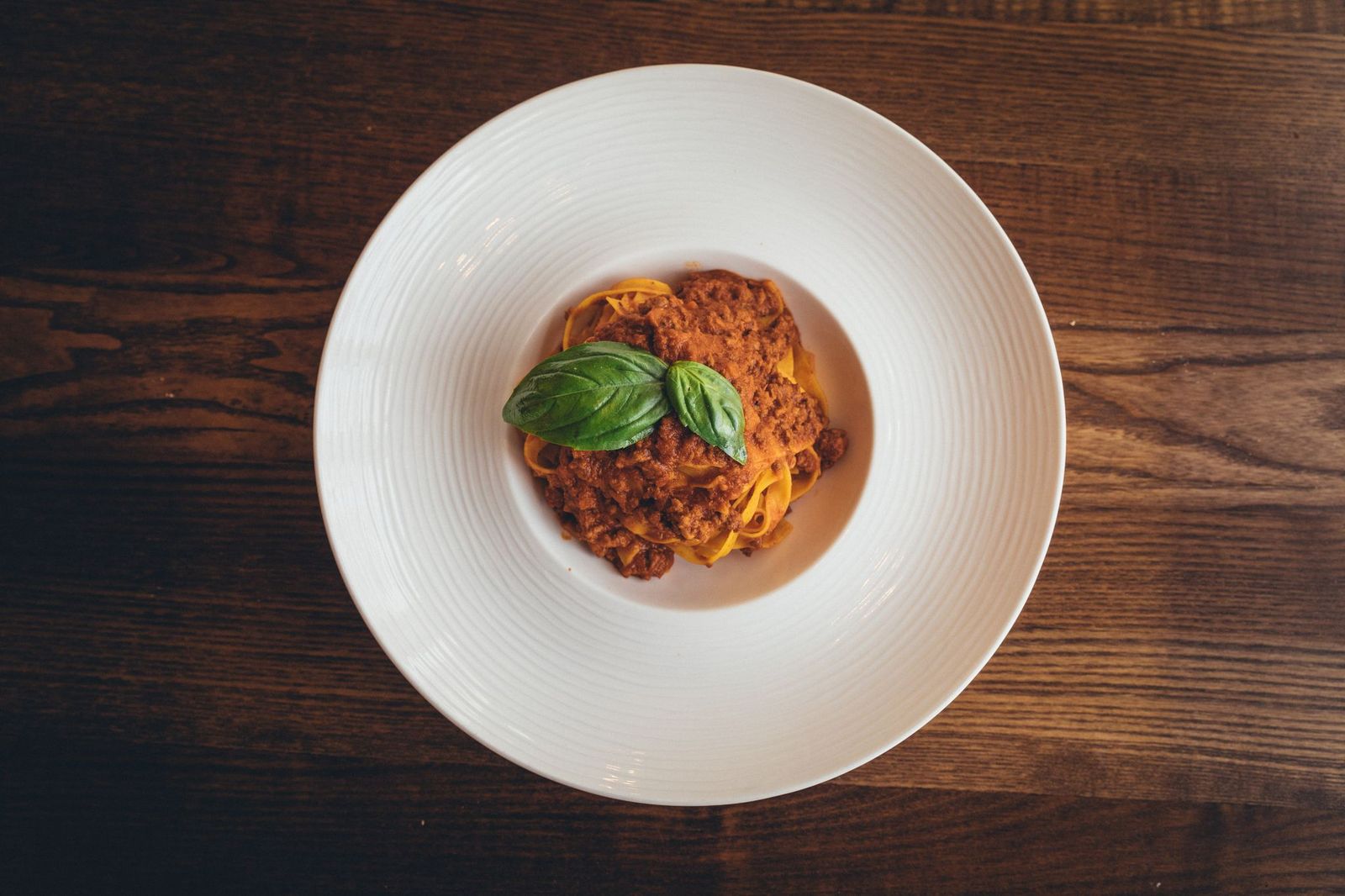 The Lowdown: Bella Cosa, overlooking the South Dock, bang out a great Express Lunch Menu – ideal for a quick but wholesome bite to eat if you're on your own. Highlights from their menu include: Spaghetti Carbonara, Funghi E Prosciutto Pizza, and the hefty Club Sandwich.
Where: Drewry House, 213 Marsh Wall, Isle of Dogs, London E14 9FJ
The Lowdown: Urban Greens in St James's Park is a great lunch spot for solo diners, and it only has one item on its menu – salads. Just ten exceptionally good chef-inspired salads. Their 'Natures Kitchen' menu has a mix of healthy recipes where they have taken inspiration from cafes and restaurants around the world, including Scandinavia, LA and New York.
Where: 20 Palmer St, Westminster, London SW1H 0RH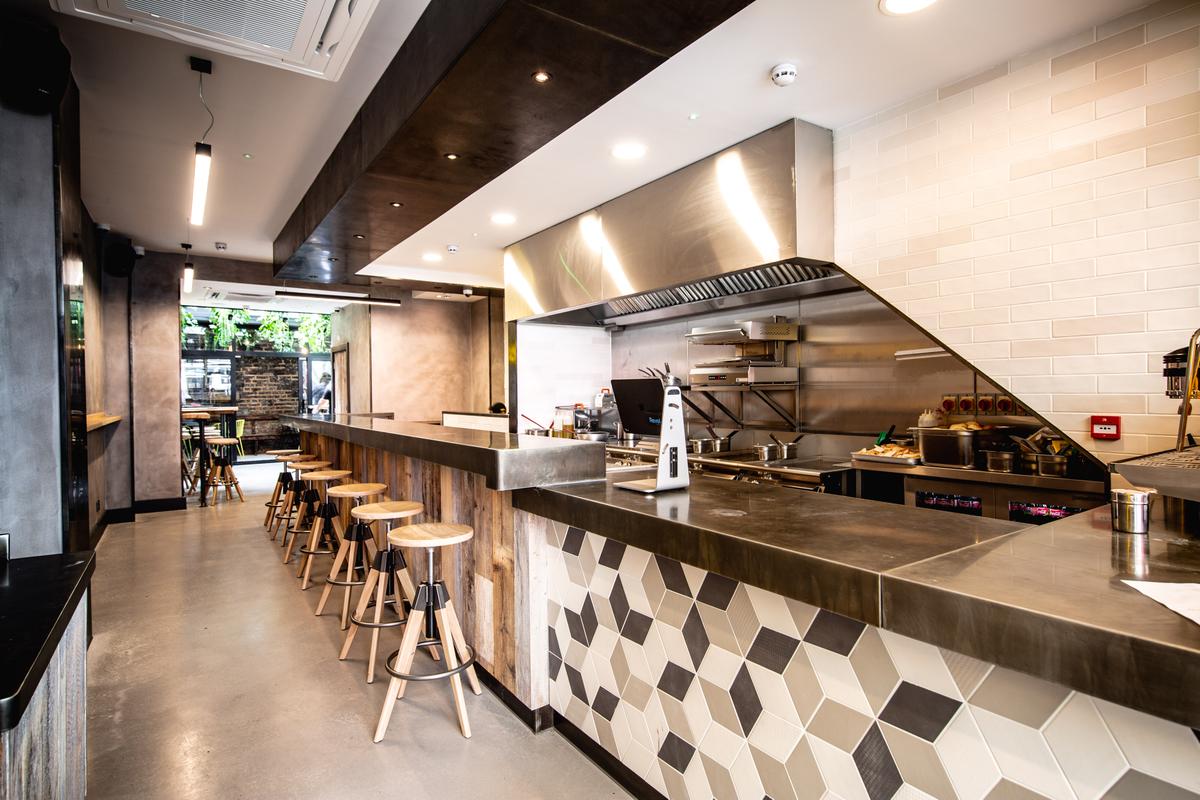 The Lowdown: Eggslut is made for solo diners. The Fitzrovia restaurant is spacious and has a number of tables upstairs, downstairs and outside if you prefer some fresh air whilst enjoying your gourmet egg sandwiches while the Notting Hill branch boasts seating at the counter, and spaced out tables downstairs. Their egg baps are magic any time of day.
Where: Locations here
The Lowdown: Canova Hall, in Brixton, is a cocktail bar and restaurant with wood-fired oven and gin distillery. Sister site to Martello Hall in Hackney, the South London hangout is a paradise for solo dwellers – seats aplenty, friendly staff and a banging Italian menu. And if you fancy bringing your laptop, Canova Hall offers bottomless coffee, fast wi-fi and desk space for a tenner a day.
Where: 250 Ferndale Rd, Ferndale, London SW9 8BQ
The Lowdown: Operating out of four restaurants in London (Coal Drop's Yard, Soho, and two in Covent Garden), Barrafina has cemented itself on the London food scene thanks to its glorious tapas menu featuring oozing tortillas and croquettes as big as your fists. Perch at the gleaming marble counter for a slap-up Spanish feast.
Where: Locations here