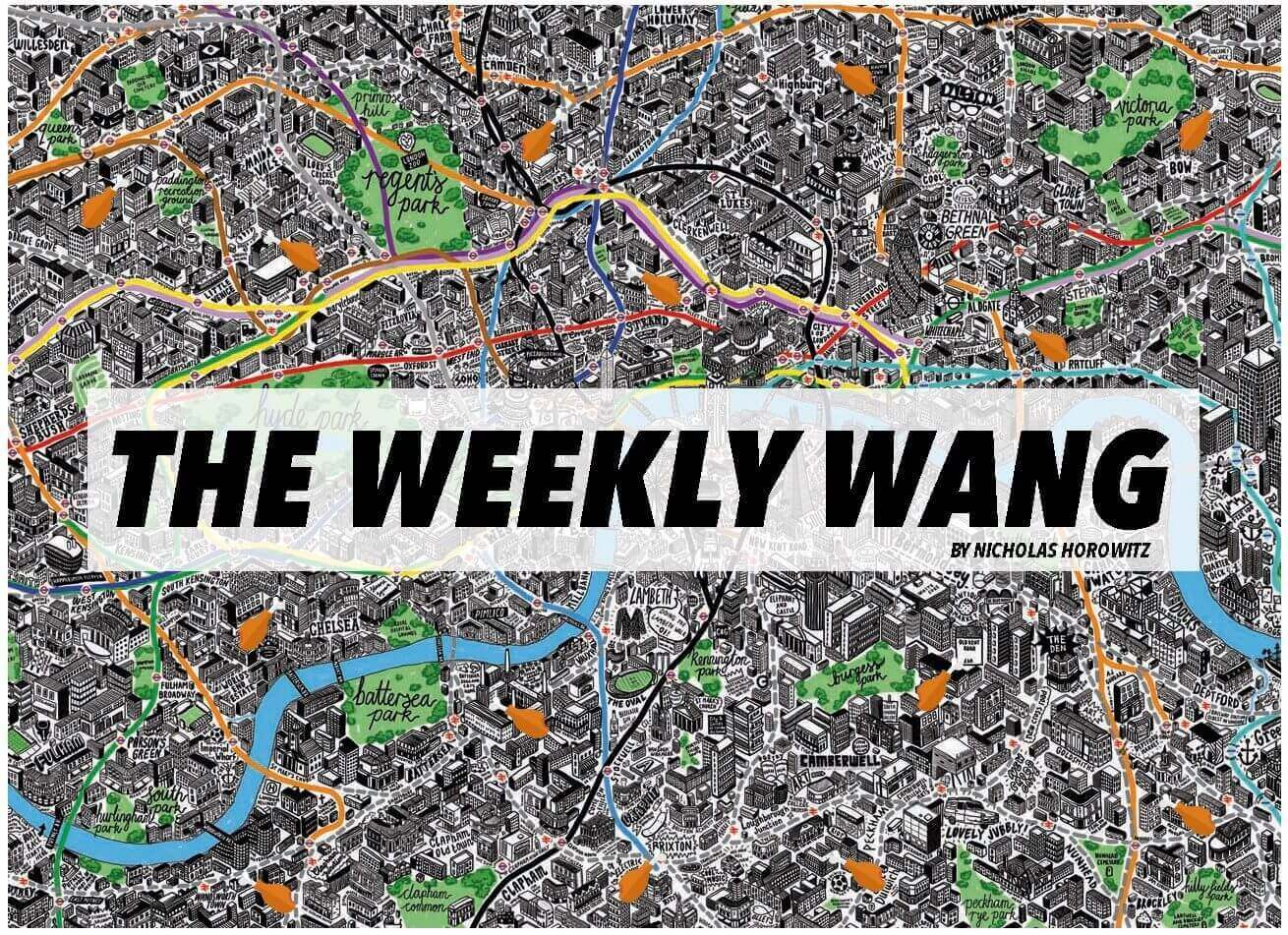 Growing up on the streets of London as a young boy, I would often hear the Mexican proverb "La casa no descansa en la tierra sino en la mujer" (The house does not rest upon the ground, but upon a woman) being bandied around by the old wives who used to hang out on the street corner gossiping.
At the time, I thought very little of this. After all, I was wet behind the ears, in-experienced in life, and more interested in my Digimon. But upon The Weekly Wang's recent visit to Del74's latest bar and restaurant in Dalston – and a conversation with one of the establishment's wacky owners, Enrique, my long lost childhood flashed before my eyes and this saying came to the forefront of mind once more.
According to Enrique, the recipe for the newest addition to the menu – tamarind and chile morita 'bad ass' chicken wings – were taught to him as a chico by his Aunt Tia Patty in Mexico, who herself learnt the recipe from Grandma Amparitio, the real brainchild behind it. Enrique then took this recipe, along with many others he'd learnt from her, and set up Del74 here in London.
Thank God for Grandmothers.
Del74: The Facts
Name: Del74
Location: Dalston
Opening Hours: Tue-Thu (5-11pm); Fri-Sun (12am-12pm); closed on a Monday
Time of Visit: Thursday; 7:00pm
Weather: Uber there and back.
Wing of Choice: Tamarind and chile morita 'bad ass' chicken wings
Del74: The Ratings
Presentation: Like its surrounding no frills environment (Enrique refers to this style as 'rock and roll'), the presentation was unassuming and basic; served in a simple enamelware bowl – you'd expect nothing less in Dalston.
Del74: The Wings
Temperature and Texture: On arrival, the wings were warm but not too hot to immediately attack, which I did at great speed. If you're less animalistic, it might help to have them a touch warmer so they stay at optimum temperature for the prolonged eating experience. However, I did feel there was a danger though: the wings could go soggy quite quickly if left out for too long.
The meat was juicy, and fell off the bone like Chaplin on a banana peel. It was certainly closer to fried chicken than the traditional wing, but it was good to see that in spite of this, there was no evidence of excess oil (or its accompanying yucky fried taste). The battered skin had a lovely crunch to it and snuggled nicely onto the meat without being too clingy.
Size: 8 wings to a bowl of the medium variety.
Flavour: This wing has a unique flavour combo that I've yet to come across elsewhere. Upon consumption, you're greeted by a sweet and sour lime tang and tamarind hit before notes of chilli slowly start to kick in at the back of the mouth. Like foreplay to the main act of sexual relations, it's a smooth combo that occurs in the right order.
All in all, it was smoky without being overpoweringly so. Something that is not easily achievable.
Heat: This is not a hot wing. It was easy to handle. PG stuff..
Accessories: The wings came with no sauce whatsoever. To be fair, I felt they didn't need it (like the chocolate on the pillow in your hotel room), it's always a nice touch to have and one you're always upset by if left absent.
Cost: These wings are good value at £7 for the lot. I'd say this is the correct price for their size; if they'd have been anything north of this, I'd have been annoyed.
Extra: There were napkins galore but no more. I'd have liked some place for the discards.
Del74: The Bottom Line
Gracias abuela Ampa.
P.s Del74  serve Mezcal lime margaritas ON THE ROCKS as standard and they also happen to taste great. Enough said.
Grandma Amparito:
HEADER IMAGE CREDIT: JENNI SPARKS