Tasty Tuesdays: 10 Foodie Products to Try This WeekBy Gemma Perlin
Planning your weekly shop? Here's our round-up of ten foodie products you simply must try this week. Hint: it's all about the coconuts:
1. For Meat-Free Jerky: Mighty Bee
What: Calling all coconut lovers! Mighty Bee, one of the UK's leading producer of coconut water, has released its range of raw, organic, vegan jerky made purely from young Thai coconuts. Each bag of chewy jerky is made from 100g of pure coconut flesh and counts as one of your five a day. Plus, it's full of middle-chain fatty acids, which support a healthy digestive system and are proven to boost your body's metabolism.
The Lowdown: There is jerky for the sweet and savoury tooth. The range includes chocolate and hazelnut inspired by Ferrero Roche, teriyaki flavour for those Asian fanatics and spicy BBQ for the more traditionalist jerky eater. All jerky is vegan and free from gluten, refined sugar, dairy and preservatives; we love the chocolate hazelnut flavour – it's a match made in heaven: the tender flesh of organically grown, young Thai coconuts and our indulgent chocolate sauce with chunks of real hazelnut, gently dehydrated to lock in the natural nutrients.
Where: Wholefoods Market and Barrecore
2. For Gluten-Free Cakes: Pearl and Groove
What: Pearl & Groove is the new London-first flourless bakery which has opened on Portobello Road. Founded by Serena in 2013, a real lover of cake, the shop is proof that you can have your cake and eat it – regardless of dietary needs.
The Lowdown: They make be gluten-free, but don't expect any compromise on the flavour here. Pearl and Groove's cakes are made with ground almonds as opposed to flour; we opted for the gluten-free and dairy-free options, including dark chocolate and blueberry cake (with a glittery blueberry!) and pistachio and rose. Heaven on a plate.
Where: Pearl & Groove, 341 Portobello Road, London, W10 5SA
3. For a Tea Alternative: Higher Living 
What: Raise your mood and feel more you with a warming cup of organic Golden Turmeric infusion from Higher Living. Blended with ginger, licorice and rose petals, this is the perfect pick me up after a long day. Higher Living's herbal infusions are made from the finest organic ingredients for a better, brighter, bolder cup and an altogether more uplifting experience.
The Lowdown: Higher Living use quality ingredients grown to the highest organic standards, aim to avoid the use of synthetic pesticides and fertilisers, and is proud to be UK-owned with all products packed in Great Britain. Just brew in freshly boiled water for four to five minutes, using one bag per cup. For a refreshing summer pick me up, brew six bags in a single cup of water. Top up to a jug with two cups of chilled mineral water and plenty of ice cubes, adding sugar or agave syrup if you like life a little sweeter.
Where: Holland and Barrett, Whole Foods and independent health food stores
What: The brand's name 'N'eat Healthy' aims to show that healthy eating on the go can be easy (or neat!) whilst not compromising on taste. N'eat Healthy Food Co was founded in 2015 by Anthony Jenks and Chris Collins.  As keen sportsmen, they wanted to create a healthy wholefood bar that could be eaten on the go or after exercise, but did not contain any sugar or preservatives.
The Lowdown:  As well as redesigning three original bar flavours, the rebrand has also introduced a new Red Berries and Quinoa bar to the range. They are all vegan friendly, nut-free and contain no refined sugar, palm oil, wheat or dairy whilst also providing a natural source of protein and fibre.
Where: Independent cafes, delis and sports venues across the UK
5. For a Dessert: The Collective
What: The Collective started in the green fields of New Zealand, the home of gourmet yoghurt, and was the brainchild of two ex-chefs, Ofer and Angus, their quest was simple: to create the greatest dairy imaginable. The award-winning brand has launched a new luxury gourmet yoghurt range that is destined to bring excitement to yoghurt aisles across Britain.
The Lowdown: Each one combines The Collective's thick and creamy West Country yoghurt with innovative conserves, double-layered through the tub. The Coffee edition is made using ethically sourced and lightly roasted 100% Arabica beans from Colombia, The Russian Fudge variety is divine; its caramel compote, spiked with a hint of salt, is beautifully balanced by the sharpness of The Collective's gourmet yoghurt. The third and final edition is Choccy Orange – Belgian dark chocolate is infused with orange before being folded through thick and creamy yoghurt.
Where: Waitrose, Tesco, Sainsbury's and The Co-op
6. For Gluten-Free Italian: Healthy and Delicious
What: New London based Healthy and Delicious have just launched their new food concept. It's Italian, it's freshly prepared, it looks and tastes great and amazingly – it's all completely gluten-free. Healthy and Delicious is not defined by the fact that it's gluten-free; essentially it's just high quality Italian food that can be enjoyed by everyone.
The Lowdown: Healthy and Delicious specialise in delivering freshly prepared Italian meals, beautifully presented direct to your door. They also have a wide range of delicate canapés for parties and events and a selection of beautiful pastries and cakes, perfect for celebrations. Dig in.
Where: Order online 
7. For a Summer Hamper: Lina Stores
What: Lina Stores is an family-run Italian delicatessen in the heart of London's Soho. The team import and sell authentic Italian produce, and also make fresh pasta, cakes, hot dishes and sandwiches on site as well as the very best Italian coffee. Drop in for Italian cured meats, cheese and breads.
The Lowdown: The Aperitivo Hamper from Soho's oldest Italian deli, Lina Store, is perfect for those moments and is filled with some exciting Italian concoctions and a bottle of Prosecco, to help you mix the perfect drink at your next alfresco event. If you don't know your seltzer from your Spritz, don't worry, there's also a recipe card included to ensure you, your friends and family spend the summer imbibing in style.
Where: 18 Brewer St, London W1F 0SH
8. For Coffee: Bulleit Bourbon Barrel Aged Coffee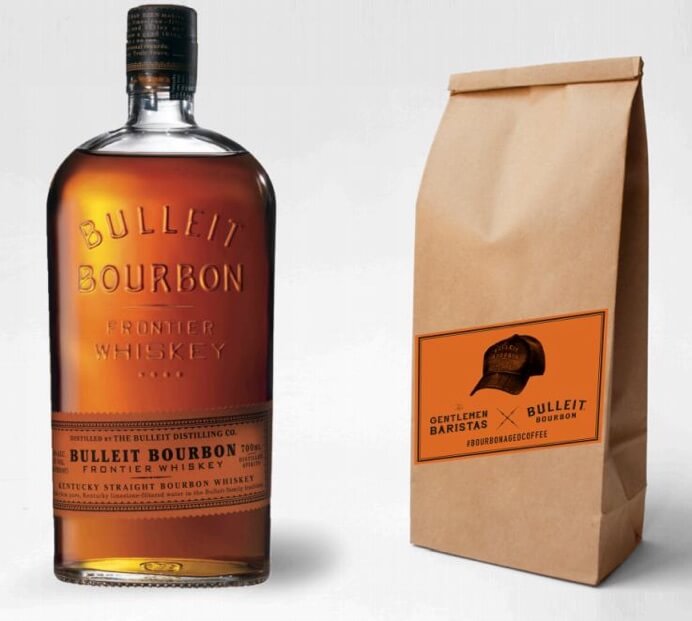 What: Launched at the London Coffee Festival, Bourbon Aged Coffee is the first of its kind. Created from the enterprising minds of London-based coffee upstarts, The Gentlemen Baristas, and Bulleit Frontier Whiskey, this entirely unique limited edition coffee combines the spicy notes of Bulleit Bourbon in complementary harmony with the unique characteristics of the ethically sourced coffee beans.
The Lowdown: The journey brings two varieties of single origin beans sourced from sustainable and 100% ethical coffee plantations in Colombia and El Salvador. The beans are transported to East London where they are rested in American Oak, single fill Bulleit Bourbon casks from the Stitzel-Weller Distillery in Kentucky. Next they undergo a bespoke roast by experts at The Roastery Department.
Where: Order online
What: Brand new graze sharing bags take some of the best loved graze recipes ­and introduce an exciting new addition ­- and give them to you in a bigger, resealable pack that's the perfect accompaniment to making those al fresco eating occasions even more fun.
The Lowdown: These handy bags combine quality ingredients in delicious and innovative ways, to make good choices easy and exciting. What's more, coming from graze, you can be certain that each bag will always be free from artificial flavours, colours and preservatives. Available in a range of major retailers from May 1st, the six strong range includes new Tomato & Basil Crostini​­, Dark Chocolate Cherry Tart, Punchy Protein Nuts​­ Protein and Salted Fudge and Peanut Cookie​­.
Where: Graze Sharing Bags are available from Ocado, WHSmith Travel, Boots from May, priced at £2.99
10. For Summer Drinks: Williams Pink Grapefruit Gin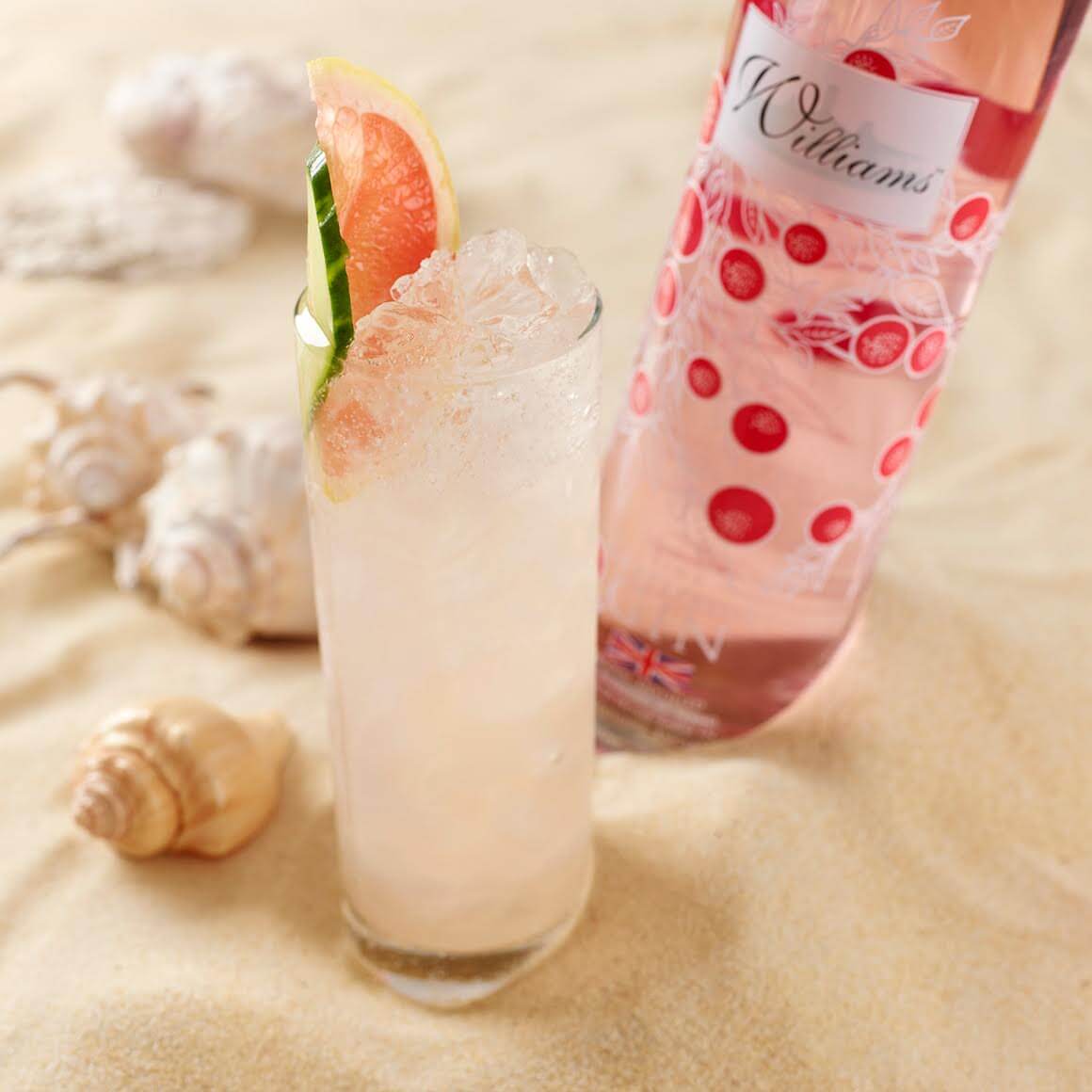 What: Tipped to be one of the hottest food trends of the summer, the pink grapefruit takes pride of place in a new, limited-edition spirit, Williams Pink Grapefruit Gin. The citrusy spirit is a spectacular pairing of pink grapefruit and pomelo – absolutely bursting with fragrant grapefruit tartness and classic, robust notes of juniper.
The Lowdown: Available exclusively in Selfridges throughout May and arriving just in time for the summer season, Williams Grapefruit Gin is a fabulously fresh addition to your spirit selection – and a must have for a delicious and different G&T serve. True quality lies at the product's heart, using award-winning Williams gin, made from field to bottle at Britain's only single-estate distillery. The base spirit is then slowly infused with a delicate range of eight botanicals including; juniper, orange peel, liquorice, elderflower and bitter almond before finally being distilled on-site in a copper gin still with the grapefruit and pomelo peels. Yes, please.
Where: Available from Selfridges Oxford Street, gin is also available from selfridges nationwide and selfridges.com at RRP from £47.99