For this week's Tasty Tuesdays we're going gluten-free. Famously, gluten-free snacks have a reputation for having the consistency of cardboard and tasting frankly horrible, but the market is now starting to change. Proving that taste and texture is not a compromise, here are five gluten-free snack brands leading the way:
What: Gluten-free and vegan confectionery brand, LoveRaw has recently unleashed a delicious new Butter Cup flavour on the market: the Peanut Brownie. 
Why: Butter Cups are as popular as ever and LoveRaw is leading the way with its own healthy and nutritious range. It's latest edition Peanut Brownie offers consumers an indulgent double chocolate hit with its simply dreamy peanut butter and brownie chocolate centre. A perfect mid-morning snack, the Peanut Butter Brownie Cup is made using organic Fairtrade dark chocolate, peanuts, organic agave and sea salt. Just like every other LoveRaw product, it's vegan, 100% natural and made using the finest gluten-free ingredients without an ounce of palm oil and dairy in sight. Peanut Brownie joins an impressive range of flavours including Salted Caramel, Peanut Butter, Hazelnut Butter and Cookie Dough so it would be a waste not to stock up!
Price: £1.99
Stockists: Boots, Waitrose, Selfridges, Ocado, Holland & Barrett, Planet Organic, As Nature Intended, Fortnum & Mason, Wholefoods and online at LoveRaw. 
What: The Great British Porridge Co is on a mission to save breakfasts with its range of instant, nutritious, and most importantly, gluten-free porridges. 
Why: Porridge is the perfect antidote to a cold dark morning and the Great British Porridge Co is an ideal option with its range of naturally sweet, vegan, dairy and gluten-free porridges that are high in protein and fibre and packed with natural goodness. Each pack of porridge contains the best, ethically sourced fruit, nuts and seeds as well as British wholegrain oats and comes in a choice of three nutritious flavours: Red Berry & Pumpkin Seed, Blueberry & Banana and Strawberry & Peanut Butter. Ideal for time-poor breakfasters, the pack of porridge oats can be torn open, filled with boiling water and ready to eat in just sixty seconds. It's a real gamechanger for those early morning starts. 
Price: £3.99 
Stockists: Waitrose, Sainsbury's and Wholefoods.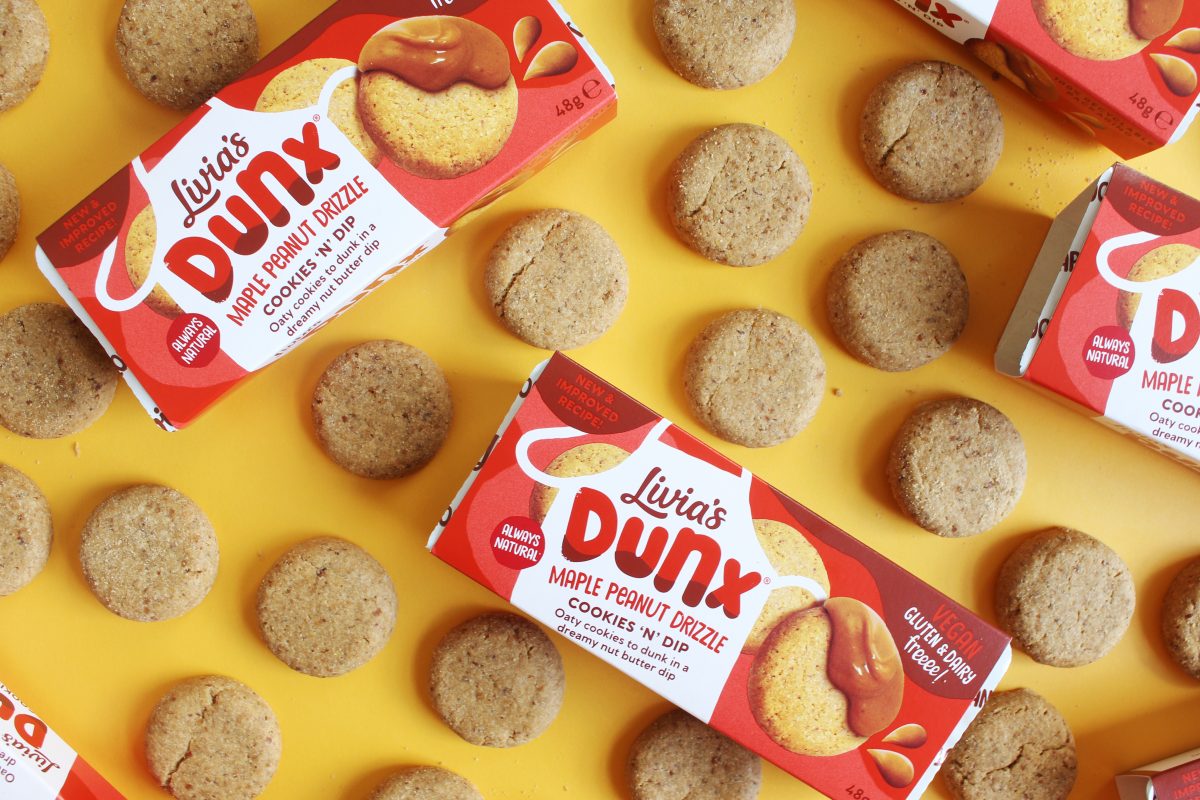 What: Livia's DUNX range is giving indulgent snacks a creative new twist and their new flavour – Maple Peanut Drizzle is an absolute win. 
Why: Livia's DUNX is a hands-on snack. Each DUNX pack features three oat cookies which are paired with a silky smooth nutty dip to dunk them into. Maple Peanut Drizzle joins Caramel Almond Swirl and Choco Hazelnut Twist and each one has been made to an exceptional standard, ensuring that the cookies are soft and crumbly and the nut butters are extra gooey. Staying true to Livia's ethos, DUNX are vegan, dairy and gluten-free and made with the finest quality and simple ingredients. What's more, DUNX have recently taken on a new shape making them an easy snack on-the-go and the packaging is fully recyclable and contains 20% less plastic!
Price: £1.79
Stockists: Tesco Express nationwide at the till point.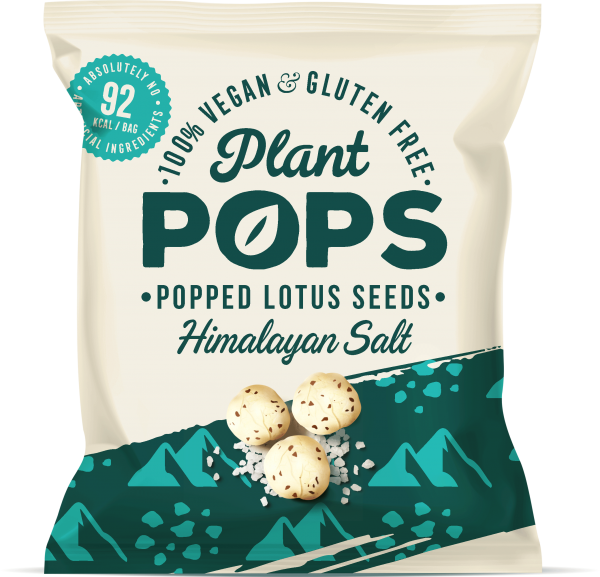 What: Plant Pops has made it their quest to bring a snack eaten by billions worldwide to the British market with its own range of naturally gluten-free and vegan popped lotus seeds. 
Why: Made from the seeds of a water lily plant, popped lotus seeds are perhaps an unfamiliar snack to British tastebuds but it has been a cultural staple in India for centuries. Plant Pops wants to inspire consumers to be adventurous in their snacking by creating a snack that's both healthy and good for the environment and communities that produce it. Choose from three flavours: Himalayan Salt, Smoked Chilli and a slightly sweeter Peanut Butter. Each flavour has a satisfying popcorn-like crunch and a light airy texture, making them a deliciously healthy alternative to crisps and popcorn. The snacks are roasted and contain no artificial ingredients, preservatives or palm oil and they're 100% gluten-free and vegan. 
Price: £1.20
Stockists: Harvey Nichols and Plant Pops online.
What: Well & Truly are giving us the satisfying snackable flavour we crave in the form of a gluten-free corn snack crisp. 
Why: High in flavour and low in fat, Well & Truly's corn snacks provide consumers with an instantly moreish crunch and they're gluten-free. They come in four mouthwatering flavours, including Really Cheesy, Sea Salt & Cider Vinegar, Sour Cream & Onion and Smoky Paprika. Each corn snack is well and truly 'unjunked' and contains no artificial ingredients to create the healthiest possible snack that's big in flavour. All snacks are baked in small batches instead of fried. They're natural, gluten-free and have 40% less fat than your average bag of crisps. They're proof that you really can have it all.   
Price: £0.80 for 30g and £2.00 for 100g
Stockists: Sainsbury's Ocado, Tesco, Whole Foods, Booths, Farmdrop, Amazon and Well &Truly online.