About Time: You Indulged in Nākd Chocolate Raspberry DelightBy Angelica Malin
Looking for a chocolatey treat absolutely delicious and totally vegan? We've got the answer. This month, we've teamed up with Nākd to bring you a host of wholesome recipes, healthy ideas and a special competition giveaway throughout January. To get involved, like them on Facebook here, follow them on Twitter here and Instagram here. These delicious vegan Nākd chocolate raspberry delights, created by food blogger superstar Juliet Oscar Yankee (follow her on Twitter here), are an ideal weekend treat for all to enjoy. Let's get cooking:
Nākd Chocolate and Raspberry Delight
Ingredients:
300g silken tofu

300g dark chocolate

45ml maple syrup (you can add more if you prefer a sweeter taste)

1 tsp vanilla paste or vanilla extract

Fresh raspberries

Nākd Coconut Bliss Nibbles
Method: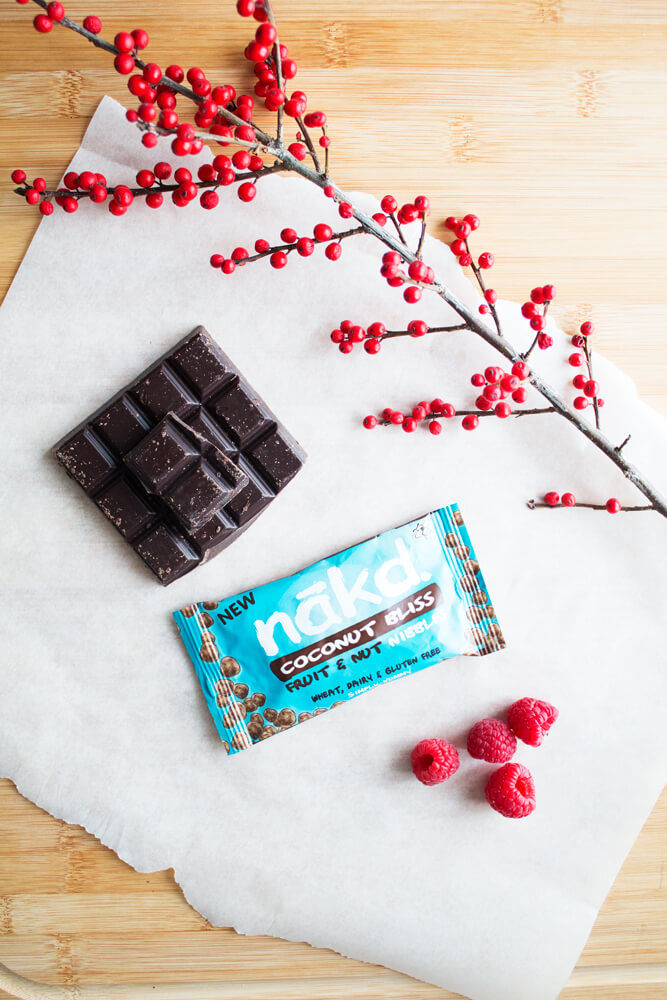 1. Start by getting all your ingredients ready. Open the tofu and dispose of the liquid inside the tetra pack, making sure the tofu doesn't slide out of the package.
2. Place the tofu in a food processor, together with the vanilla paste or extract. Process in medium speed until you are left with a smooth consistency.
3. Place boiling water in a pan and the dark chocolate in a heatproof bowl. Then place the bowl on top of the pan with the boiling water to melt the chocolate in a bain marie. Keep an eye on it as it melts pretty quickly.
4. Once melted, add the chocolate and maple syrup to the food processor and mix in medium speed until it's all combined. You will have to stop a couple of times to scrape the sides.
5. Fill small pots with the pudding, top them with raspberries and Nākd Coconut Bliss Nibbles. Chill in the fridge for a couple of hours before serving.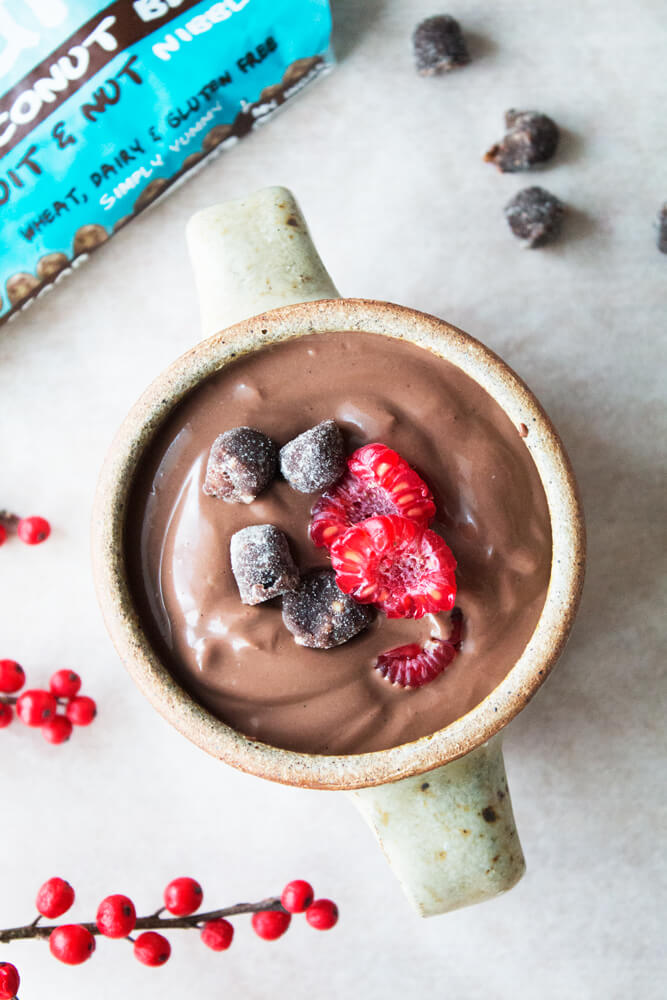 Recipe created by Juliet Oscar Yankee. Sponsored post in assocation with Nākd – for more information, see their website here, like them on Facebook here, follow them on Twitter here and Instagram here.