Pancake Day 2016: How to Make the Sexiest Pancakes EverBy Angelica Malin
Fancy something a little bit different this Pancake Day? Us, too. We're pretty excited about the big day – and turns out we're not alone. Research results by Homepride has found that pancake Day steals the nation's heart from Valentine's Day, with 50% of the UK plan to celebrate Pancake Day with only 41% marking Valentine's Day. Right on. We reckon we've found the best pancake toppings ever – from nut butters to coconut flours, here's how to make the sexiest, best pancakes this year:
The Base
Forget your regular flours, it's all about the fancy, more challenging ones…
What: Made from the finest selected organic coconuts, this is a healthy alternative to wheat and other grain flours. Ideal for both sweet and savoury baking. Biona Organic believe in great tasting, thoughtfully prepared food to complement an ethical lifestyle. They only use sustainable farming methods and do not work their land intensively – all their ingredients are of the highest quality, completely natural and suitable for vegetarians.
Price: £3.99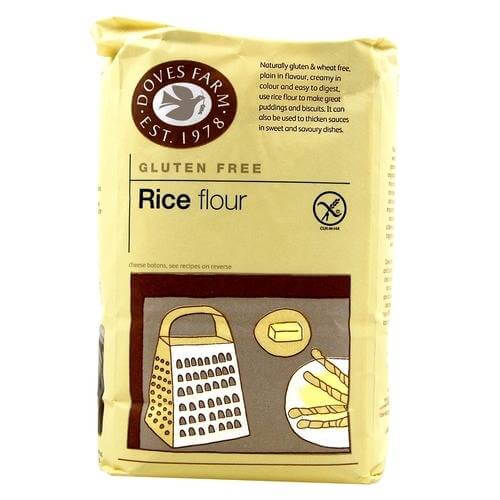 What: Naturally gluten free and wheat free, plain in flavour, creamy in colour and easy to digest, rice flour can be used to make great puddings and biscuits. It can also be used to thicken sauces in sweet and savoury dishes. Doves Farm are organic flour specialists and a family owned enterprise with over 60 staff, drawing the majority of these and many raw materials from the local Wessex area. They are dedicated to upholding organic, ethical and Fairtrade agricultural systems, nurturing partnerships with suppliers and customers and supporting local community projects.
Price: £30 for 25kg
Shipton Mill Organic Spelt Wholemeal Flour
What: Spelt grain is a cereal that has been found by archaeologists in many prehistoric sites and later became popular in Roman times. The essential flour for maximum flavour and wellbeing; at Shipton Mill, they mill a wide range of organic and stoneground wholemeal with great skill. By really understanding their grains, the flour we make and its application, they can help you to achieve truly magnificent loaves, cakes and pastries.
Price: £2.10 for 1kg
Weigh
Might as well do it in style…
Joseph Joseph Triscale Folding Digital Scales
What: This unique digital scale brings a whole new meaning to the concept of space-saving kitchen gadgets. When open, its three arms provide a stable platform on which to place bowls and other items for weighing. When closed, the unit folds down to an extremely compact size, enclosing and protecting the screen and controls, which makes it perfect for storing in a kitchen drawer. It has an easy-to-read LCD display, touch-sensitive controls and an auto power-off feature.
Price: £32.00 
Mix
Joseph Joseph Nest Multicolour Mixing Bowls
What: Nest™ is the ultimate collection of practical, space-saving kitchenware comprising a unique range of food preparation sets. Their innovative design allows the individual elements within each set to be stacked together, thereby occupying the absolute minimum amount of space. Both mixing bowls now have non-slip bases and wider carry handles and the measuring cups have been redesigned to 'snap' together more securely.
Price: £30.00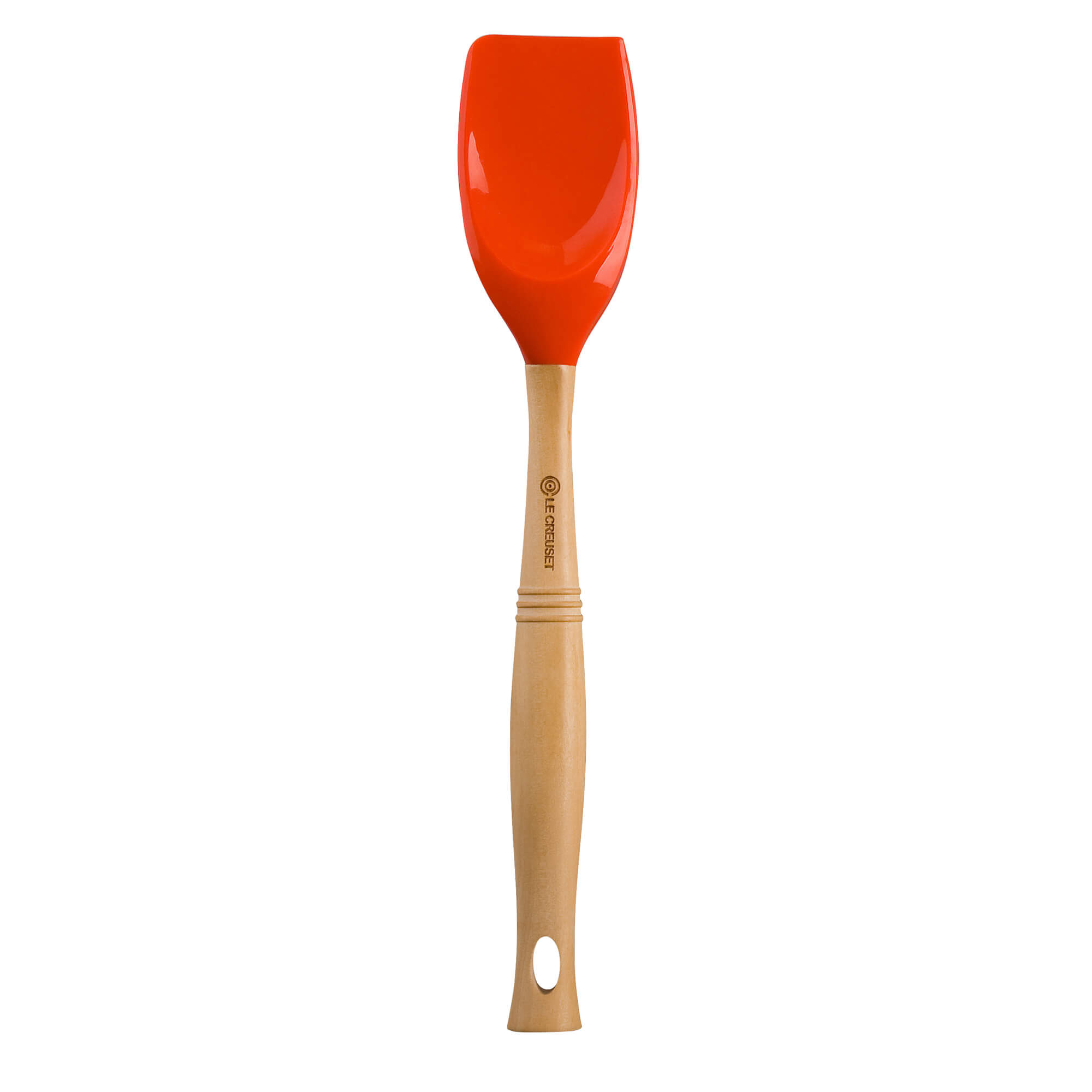 What: The Silicone Essential Range Spoon Spatulas are perfect for a range of kitchen tasks, including scooping portions, scraping baked on food and breaking up dense ingredients, such as minced meat. They are designed to be comfortable to use and kind to cookware. They will not scratch cooking or food preparation surfaces, making them ideal for use with non-stick cookware. The heads are made from premium quality silicone and are fully removable for easy cleaning. 
Price: £13.00
What: Ideal for beating egg whites, whipping cream and mousses, Rösle's balloon whisk is designed to make whisking a breeze. The solid stainless steel handle offers a sturdy grip while the wire loops of the balloon whisk ensure that a maximum quantity of air is beaten in during whisking.
Price: £31.00 
Flip
Mauviel M'Heritage Copper and Stainless Steel Crepe Pan
What: Perfect for crepes and pancakes, this ten inch copper and stainless steel crepe pan offers great heat conduction properties, ensuring the pan has good heat retention and efficiency for an even and consistent cook.
Price: £198
Toppings:
For Nut Lovers 
Pip & Nut Coconut Almond Butter 
What: Ideal for breakfast time or a midday snack, Pip & Nut's nutritious coconut almond spread will liven up your taste buds. Bursting with nuts and with a touch of sea salt, you'll find it hard to resist.
Price: £5.99
The Wild Peanut Chocolatey Peanut Butter
What: At The Wild Peanut, ethics are just as important as taste, and every jar of their nutritious and delicious peanut butter helps to support the charity, Tree Aid, who work to reduce poverty and protect the environment in Africa. A fantastic source of protein and fibre, The Wild Peanut peanut butter can be used to balance a modern diet – although its health conscious properties pale in comparison to how great it tastes. Natural, delicious and perfect for breakfast, their Chocolatey version is a blend of peanut butter with dark chocolate and honey that would go great in a banana split or on waffles or pancakes.
Price: £4.95
Keen Nut Butter Triple Nut Butter
What: Keen Nut Butter's award-winning creations are handmade in the 'world's smallest and happiest nut butter factory' in County Down. Employees work tirelessly to create the freshest and tastiest nut butters, in a range of flavours that are nutritious with a fun twist. A combination of cashews, almonds and hazelnuts, this Triple Nut Butter edition is a great alternative to classic peanut butter.
Price: £4.75
For the Honeys
The London Honey Company Honeycomb Urn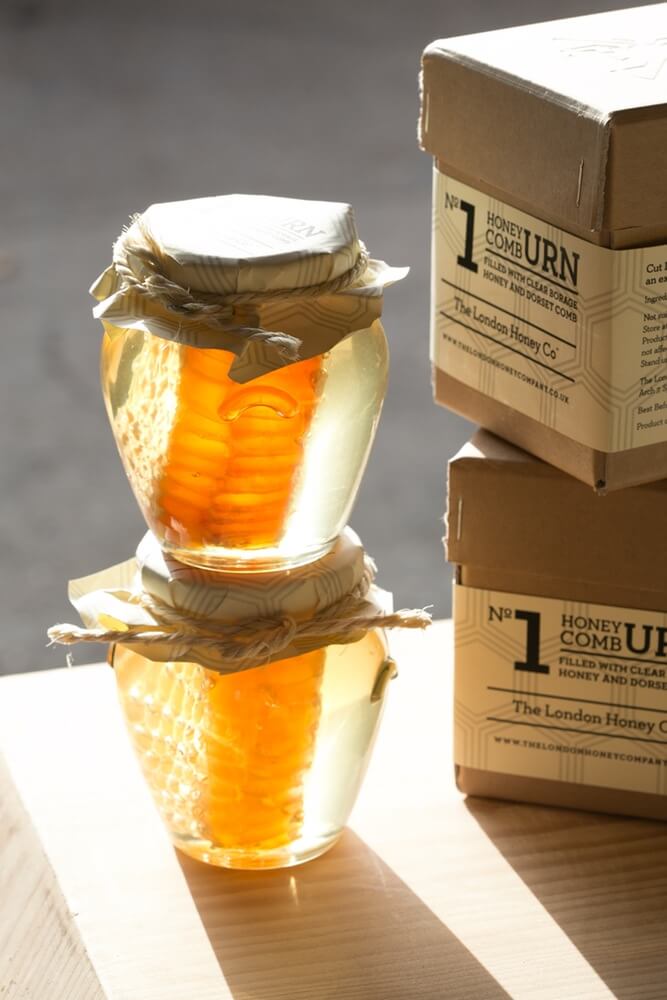 What: The London Honey Company, a gourmet honey company, was set up ten years ago in central London, its hives squeezed on a flat roof accessed via a fire escape. Fast forward to now and the brand now produce an extensive range of honey from hives situated around the capital and the UK – constantly moving the hives around to gather the best varieties of nectar. The Honeycomb Urn makes a great gift – containing a chunk of Dorset Heather Honeycomb in clear Borage Honey.
Price: £14.95
Truffle Hunter's White Truffle Honey
What: Truffle Hunter's White Truffle Honey is made to the brand's exclusive recipe in the Cotswolds using the finest honey, infused with premium Italian White Spring Truffles (T. Borchii) and the label's own White Truffle Flavour.
Price: £7.99
Gran Luchito Honey with Smoked Chilli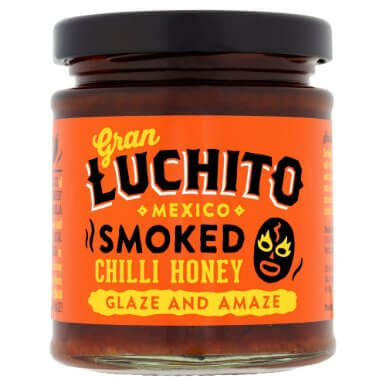 What: Made with rare, smoked Mexican chillies, this range from Gran Luchito is sure to be a hit. It is a blend of ethically sourced smoked Mexican chillies that give a wonderfully smokey flavour with a real depth with a touch of garlic and a hint of agave sweetness to balance it. The Gran Luchito Honey has the expected warm kick from the chillies, but is a versatile product.
Price: £5.35
For Sweet Relief
Joe and Seph's Sticky Toffee Pudding Sauce
What: Enjoy this handmade sticky toffee caramel sauce, made with fresh double cream and a touch of sea salt for an intense, rich, sticky toffee taste. Since 2010, Joe & Seph's has been renowned for making award-winning popcorn in over 40 flavours, covered with its secret smooth caramel recipe. And now, you can enjoy their favourite Joe & Seph's flavours as a delicious smooth caramel sauce, among others.
Price: £4.99
Artisan du Chocolat Sea Salt Caramel Sauce
What: Artisan du Chocolat's Liquid Sea Salted Caramel Sauce will transform plain desserts into memorable ones worthy of a domestic god or goddess. Just drizzle on ice cream, tarts, yogurt, fruit, pancakes and lick your spoon suggestively whilst serving guests.
Price: £48
Hotel Chocolat Salted Caramel & Pecan Chocolate Spread
What: A truly delicious blend of caramel and chocolate with finely ground pecan nuts and a tiny pinch of salt. Lavish straight from the jar onto thick-cut bread, toasted muffins and cupcakes. And it's even better than maple syrup with bacon and pancakes.
Price: £6
For something unusual 
Newton & Pott Strawberry & Pimm's Jam
What: Add a sense of summer to your breakfast choice with this strawberry & Pimm's jam from Newton & Pott. A must-have for every kitchen.
Price: £5.99
Dust
Lekue Citrus Spray Two Piece Set
What: With these clever contraptions you can turn your fresh lemons, limes and other fruits into instant citrus sprays. Simply screw the attachment into the fruit and spray to season salads, seafoods and other recipes with a light mist of fresh citrus. The set includes two sizes for optimum extraction. The longer unit is designed for larger fruits like oranges and grapefruits and the shorter unit is for smaller fruit like limes and tangerines.
Price: £15.95
What: For that elegant finishing touch with an ever so slight indulgence, use Barista & Co's beautiful mesh shaker. Perfect for sprinkling chocolate or cinnamon onto freshly frothed milk.
Price: £16.00