We were recently invited down to Momo's to make a giant pigeon pastilla. It was very fun. Here's how to whip up their famous dish from the comfort of your own kitchen with a super easy pastilla recipe:
Pastilla Recipe with Pigeon and Cinnamon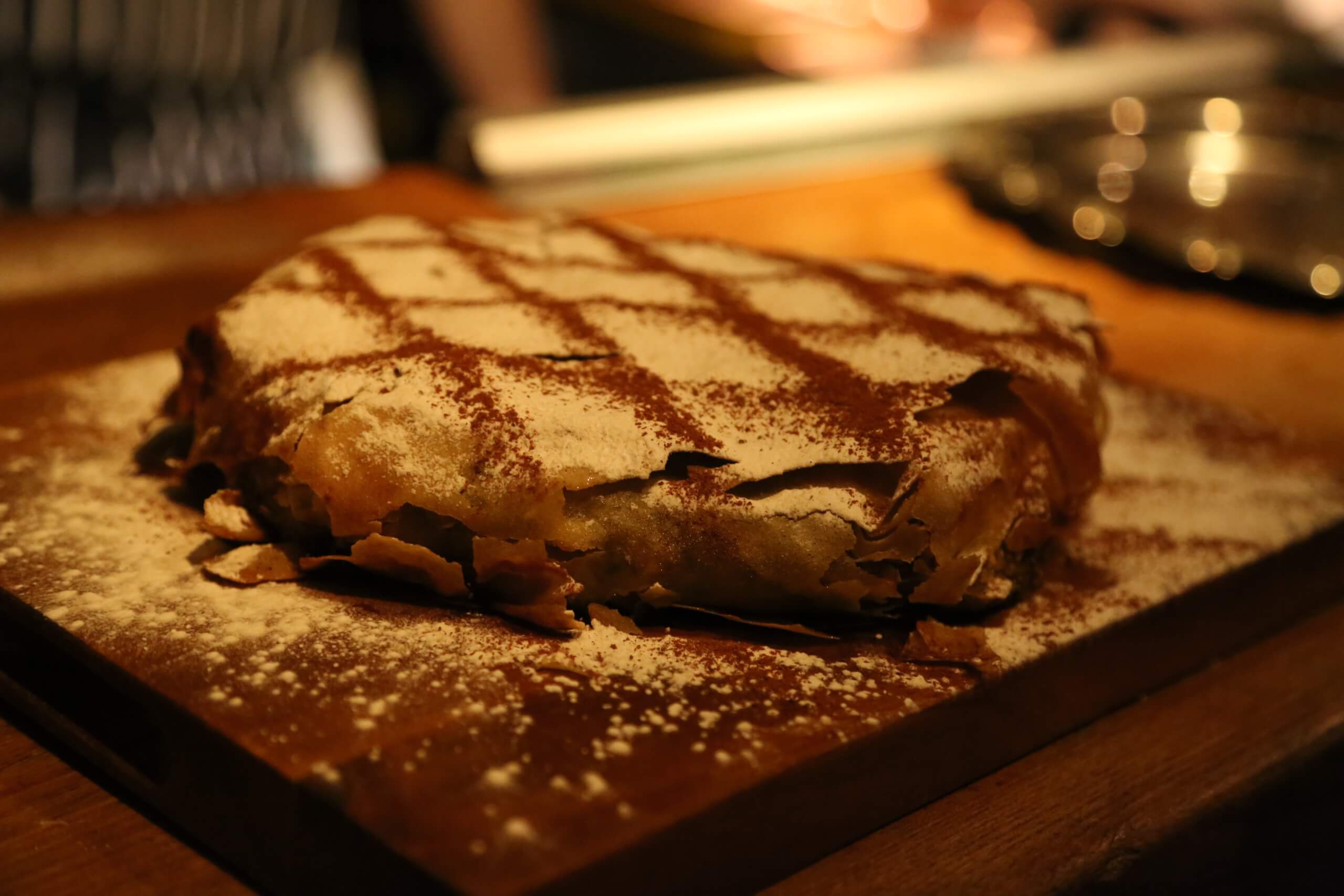 Ingredients:
4 pigeons
4 medium white onions
Coriander, parsley, fresh ginger, saffron
7 eggs
250g butter
20g caster sugar
3 pieces of cinnamon
Cinnamon powder, ginger powder, turmeric
Icing sugar
8 sheets of brick pastry
20g chopped roasted almonds, 15g flaked almonds
METHOD:
Season the pigeon with salt and pepper, and brown it quickly in a pan with some olive oil and a pinch of ginger powder, turmeric and cinnamon powder. Remove it from the pan and add the white onions with the rest of the spices (cinnamon powder and stick, turmeric, ginger, saffron, caster sugar, grated fresh ginger, a bunch of coriander, a bunch of parsley, caster sugar, salt, pepper) and cook it for about 2 minutes. Remove from the pan. Add 230 g of butter and put the pigeon back into the pan and cover with the onions, put on the lid and cook gently for 45 minutes.
While the pigeon is cooking, roast the whole and flaked almonds separately in the oven, and finally chop one bunch of coriander. When the whole almonds have cooled down, chop them all.
Remove the pigeon from the pan, and put aside to cool down. Beat the eggs with a fork and add them to the onion until it's scrambled, then set aside. Separate the flesh of the pigeon from the bones, cut into small cubes and add it to the onion and eggs. Add the chopped almonds into the mixture and the fresh chopped coriander.
Spread the rest of the butter over all the pastry (2 leaves, one on top of the other) , put the mixture in the middle and add 2 more buttered leaves. Close them to form a nice round shape, about 1 cm thick and cook the pastilla in the oven at 180 degrees Celsius, for 15 minutes or until golden brown.
When it's cooked sprinkle the pastilla with icing sugar and cinnamon powder, garnish with flaked almonds on top.
For more information and to book, see here.