Love coconuts? Well, good news, this week we've got a whole week dedicated to them! We've teamed up with our friends at The Coconut Collaborative for special Coconut Week on About Time – for coconut inspiration, follow Coconut Collab on Twitter here, like them Facebook here and keep up to date by using #CCcoconutweek. Today we discover the amazing coconut range: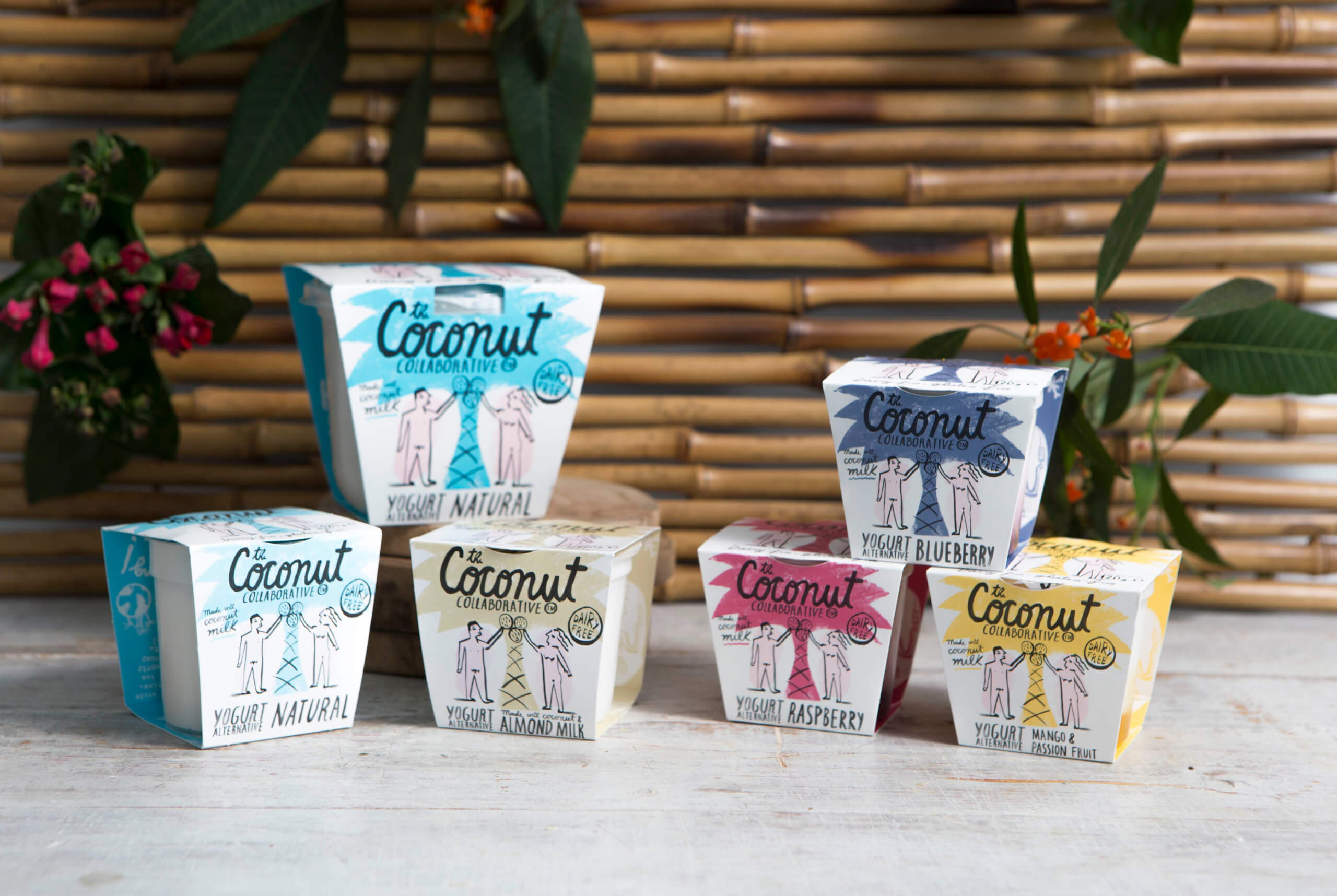 The Coconut Collaborative: The Story
The Coconut Collaborative was founded in 2014 by James and Steve. Steve Bessant is a leading expert in neuromuscular therapy and nutritionist with a high profile clientele. Obsessed with the life-giving properties of coconuts and their power to fuel the body and help the planet, he created the Coconut Collaborative with the help of James Averdieck, Founder of Gü. James believes that pleasure needn't be sacrificed in the pursuit of a healthy lifestyle – right on.
The Coconut Collaborative: The Idea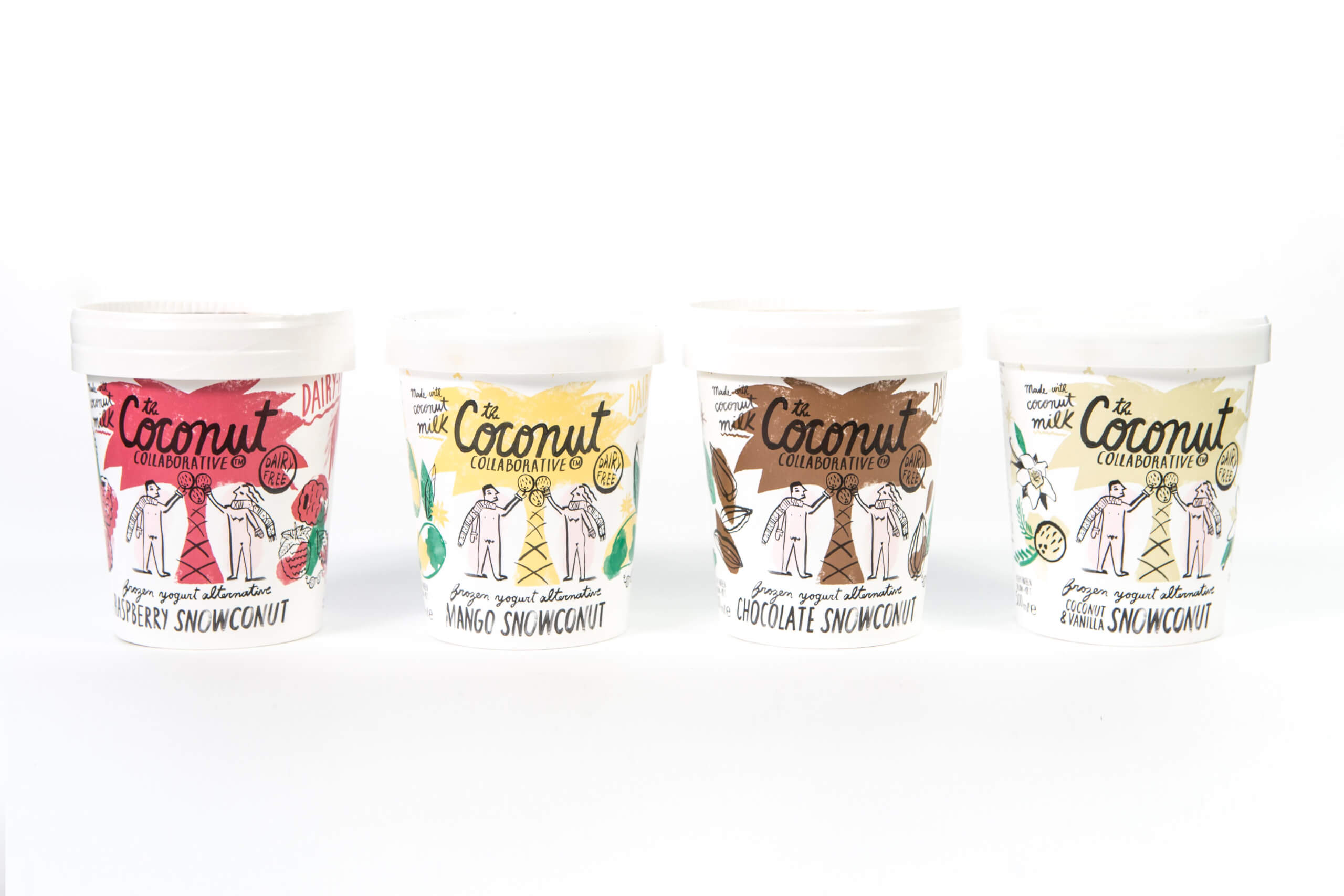 These two guys are on a mission to spread the coco-love far and wide by bringing together like-minded coconut companies, sharing delicious and surprising coconut treats with the world, and giving something back to the planet and its people – whilst making some tasty yoghurt along the way. If you haven't noticed, vegan products are on the rise in a big way. Supermarkets and health shops can't get enough of products that contain no animal produce, and the big health craze has meant people are looking to find dairy-free alternatives, that aren't just soya based.
The Coconut Collaborative: The Products
The Coconut Collaborative found a gap in the market and set out to design sweet products that were not only great tasting, but vegan and free from all major allergens.  They were instrumental in bringing new coconut products to the fore, including their coconut and almond yogurt, the first of its kind in the UK. They work closely with the coconut farmers in helping them plant new trees, help out and support charities. It's not just about creating delicious nutty goodness, they're all about giving back, too.
The Coconut Collaborative: The Range
There are five flavours in their yogurt range including, almond, natural, blueberry, mango and passion fruit and raspberry. They also have an awesome frozen range, which features vanilla, chocolate, mango and passion fruit and raspberry Snowconut.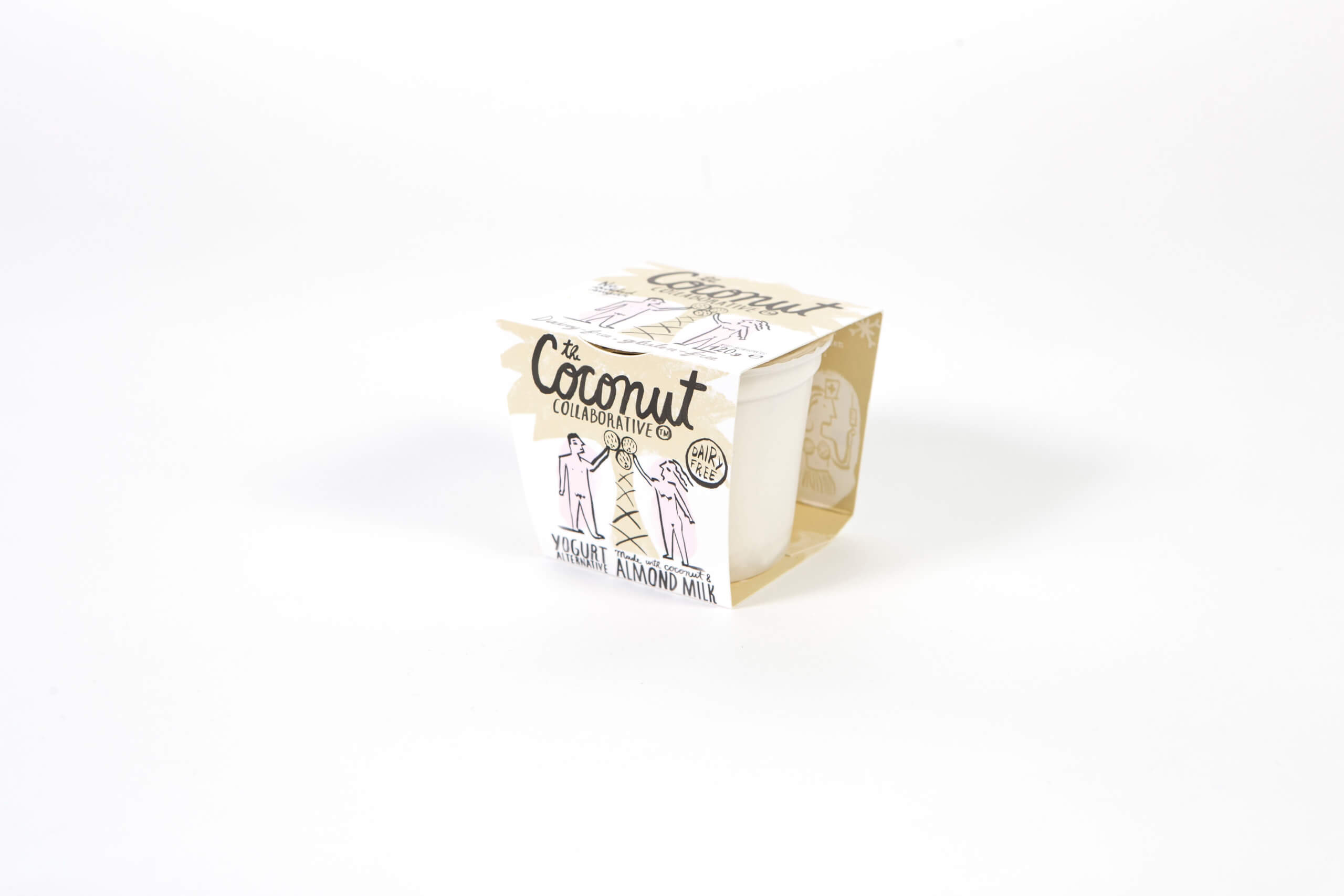 Excitingly, The Coconut Collaborative are launching a brand new range of desserts next week.  Thanks to the powers of the coconut, not only do they have the health benefits of the milk they are made with, but their much healthier, without compromising on taste.
The mini pots of Chocolate Ganache should be called 'little pots of heaven' and will definitely satisfy afternoon cravings. The creamy Rice Puddings are a blend of coconut cream and short grain rice offering a tasty but dairy free version of this family favourite. Both desserts are free from dairy and gluten, and, do you know what? We're super excited.
Sponsored post in association The Coconut Collaborative – follow them on Twitter here, Facebook here and see the website here.