You know what to do London. Go forth and eat:
1. For the home-grown food enthusiast: Craft London
What: Recently opened by Stevie Parle, acclaimed chef, author and food writer, Craft London is three floors teeming with culinary brilliance. The new building  includes a restaurant,cafe, cocktail bar and shop. Craft London is a partnership with Tom Dixon and designed by Design Research Studio and  focuses on quality in production whilst collaborating with modern experts to craft world-class products. This includes activities such as roasting of coffee, smoking of fish, bee keeping, meat curing, fermentation of vegetables and the creation of a contemporary kitchen garden.
Why: The menu offers a diverse mix of dishes, with starters including Langoustine with British Lardo and  Raw Chopped Galloway, Pear with Crisps and Salmon Roe. For main course, the classic sirloin has been paired with  Marrowbone Bread Sauce and Lovage Liquor. Their cocktail menu is worth a trip over the river for, with the focus still on hand made products created in-house or by people that Craft London know well.
The cocktail list features British products like fruit liquors from Wiltshire, alongside a huge collection of British gin and whisky.
Where: Craft London,Peninsula Square,Greenwich,London,SE10 0SQ
2. For the takeaway type: Sesame
What: So the 15th May might be a way off, but that doesn't mean we can't get excited about the new opening of Sesame, a Middle Eastern inspired take out restaurant in the heart of Covent Garden.  Sesame is the brainchild of Noam Bar, one of the founders of Ottolenghi, throw in the support and the creativity of his colleagues in Ottolenghi – Sami Tamimi and Yotam Ottolenghi – and the result is ridiculously good fast food with tradition, heritage and authority. Heaven.
Why: The menu concentrates on classic Mediterranean fast food, think freshly grilled meats served in pitta with salad and a whole host of different condiments. The menu is small and precise, but all dishes are executed in fine fashion. Make sure you grab one of their Greek yoghurts with roasted seeds and date molasses – sensational.
Where: 23 Garrick Street, London, WC25 9RY
3. For the Asian food fanatic: Fu Manchu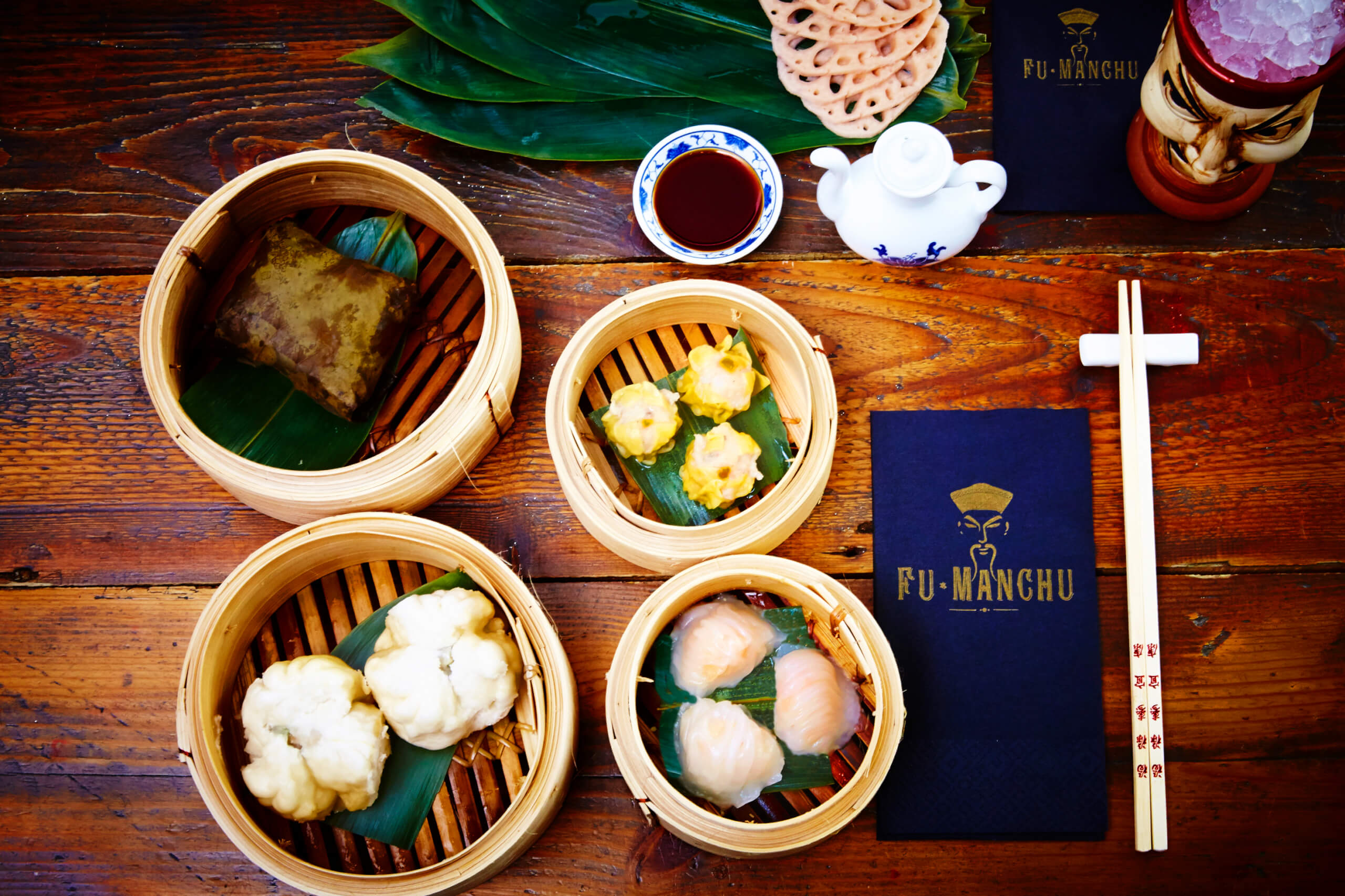 What: Clapham is opening its doors once again to another new restaurant. Fu Manchu, a late night dim sum and cocktail bar is opening in North Clapham on the 30th April for a two week soft launch. Tucked away under railway arches, the restaurant's food menu concentrates on rustling up a range of delicate and fragrant dim sum. Served in a range of different flavours and presented in wicker baskets, the dumpling menu is ideal for sharing. Late-night, the restaurant will welcome a series of interactive and innovative DJs and will play host to numerous live music nights.
Why: The cocktails are cracking and are made using Chinese tea infusions, Asian spices and exotic flavours. Drinks include The Kiss of Death and Manchu's Mind Control. Thanks to a striking light instalment from Lighting Designer Louisa Smurthwaite and decor reminiscent of a Victorian Opium Den, the interior of Fu Manchu is dramatic and visually stunning.
Where: 15-16 Lendal Terrace, London, SW4 7UX
4. For the sun-worshipper: Vintage Salt
What: After two successful pop up restaurants in Selfridges under his belt, renowned restauranteur Des McDonald is back once again, launching his third pop-up Vintage Salt on the 1st May to kick start Selfridges 'Great British Outdoors' campaign. Taking inspiration from the seaside, the bar, terrace and British Summer restaurant has been decked out in all things nautical with blue and white decor, coloured beach huts and cut summer flowers.
Why: Summer is made for dining al fresco and with panoramic views of Oxford Street and beyond, Vintage Salt is set to become one of the most popular dining spots this season. In keeping with the seaside theme, the menu largely feature a range of fish dishes including; a selection of oysters, Earl Grey smoked salmon, Lobster buttie with truffled fries and Camden Hells fish and chips. No roof terrace is complete without a bar and Vintage Salt doesn't disappoint with their drinks menu. A wooden beach hut will serve an extensive list of chilled  wine and champagne and the dedicated G&Tea bar will offer Gin cocktails.
Where: Entrance is by the express lift on the Ground Floor in the Fragrance Hall. Selfridges Roof Top, 400 Oxford Street, W1A 1AB
5. For the sweet toothed: Pump Street Bakery
What: The family-run Suffolk chocolate makers and bakers are bringing their chocolate to the city. In celebration of their new chocolate bar, they will be popping up on Redchurch Street on the 28th April for one week only.  This is their second chocolate bar from their collection, which merge the best of their two obsessions; baking and chocolate. Their new chocolate bar is made from rye crumb, milk and sea salt.
Why: Pump Street Bakery are one of the few chocolate companies that concentrate on importing fair trade cacao beans from farms and cooperatives in Ecuador, Grenada and Madagascar. Along with their 58% – 100% chocolate bars, the shop will also sell their much-loved Eccles cakes and and a rotation of "guest" baked goods such as their doughnuts, croissants, and famous bear claws. They will also be offering chocolate tasting in store, come hungry.
Where: Pump Street Bakery, Redchurch Street, Shoreditch