June Special: 5 Things You Need to Eat in London This WeekBy Alicia Grimshaw
It's June and we've thrown the rulebook well and truly out of the window. Why eat five things, when you can eat ten. We've discovered the best new openings, special summer menus, and new dishes London has to offer this week. Go forth and always order dessert:

1. For a New Neighbourhood Opening: Ostuni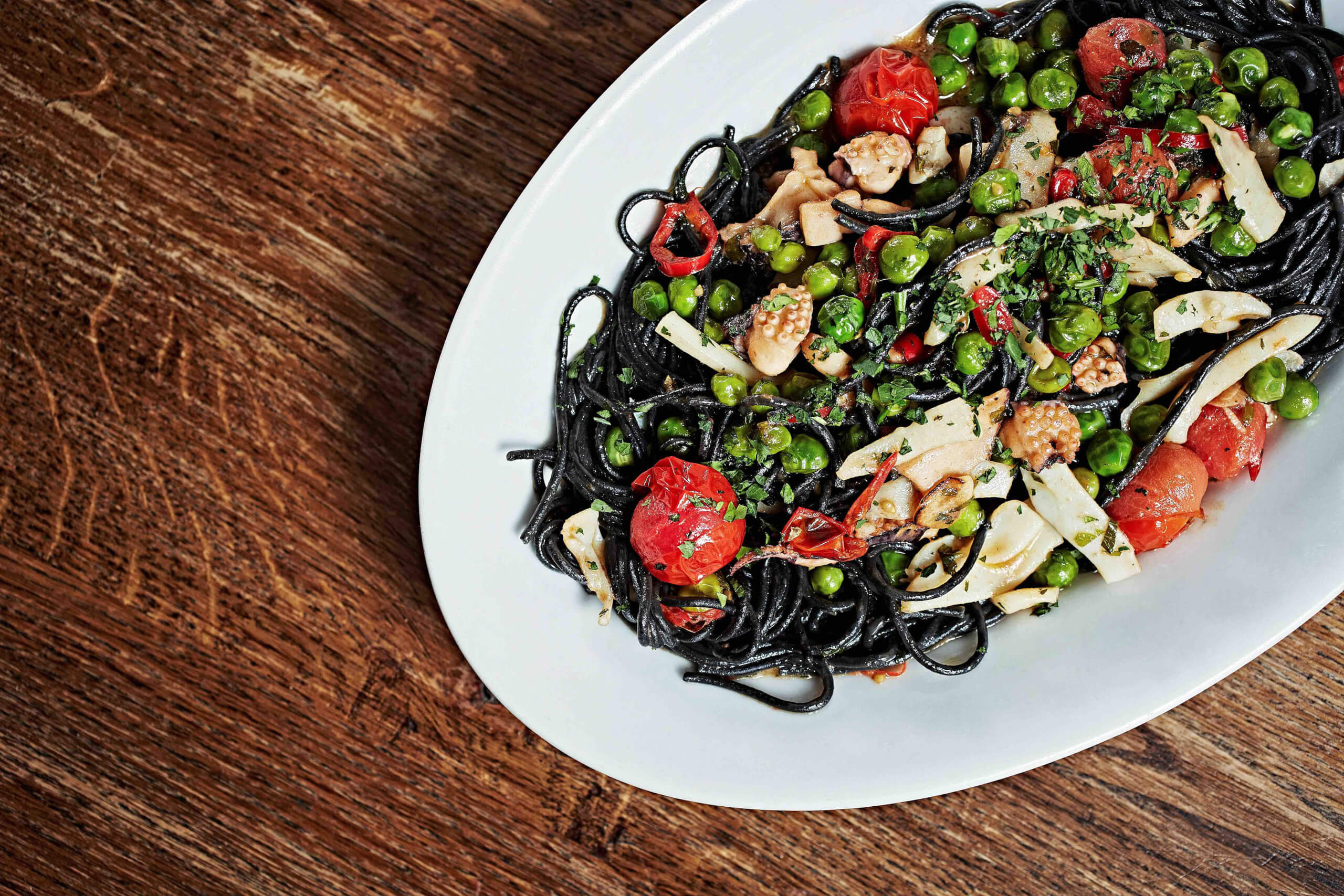 What: Dubbed 'The River Café of Queen's Park', Ostuni is opening a second site in North London's Highgate this month. Ostuni, which when it originally opened in 2013 was London's first eatery dedicated entirely to the cuisine and wines of Puglia. Its second location will be a large 95 cover restaurant located on Hampstead Lane, right by the popular Gatehouse theatre pub in Highgate Village.
Why: Puglian cooking represents exactly what great Italian food is all about: simplicity and flavour. Topped by a selection of carefully sourced antipasti (cured capocollo and salumi from Martina Franca will go down a storm at aperitivio hour), Ostuni's menu will also feature regional pastas and dishes from the wood fire grill. Expect classics like; orecchiette di grano arso, and arrosto misto di pesce to be prepared in the 'fornello pronto' stone oven, alongside T-bone steaks and devilled baby chicken, with tiramisu and ricoatta orange and chocolate semifreddo to finish. The drinks list in Highgate, while particularly strong on Puglian table wines, will also feature a range of fine wines including Barolos from Piedmont; Brunellos from Tuscany; and Pinot Biancos from Friuli.
Where: 1 Hampstead Lane in Highgate Village, London N6 4RS
2. For a New Opening: Ahi Poke 
What: Opening this month, Ahi Poké is a casual, all-day restaruant serving poké: a Hawaiian raw fish dish. Ahi Poké is the new concept from Jeremy Coste, Gabriel Cohen-Elia and David Bellaiche, the young trio behind Mayfair's NAC (North Audley Cantine, 2013) and Chez Chow (2015). Ahi Poké  provides food to eat in, takeaway and delivery – with a big focus on nutrition, sustainability and variety.
Why: Alongside signature dishes, there will be customisable combinations that give every lunchtime goer the opportunity to build their own Poké Bowl, choosing a base (quinoa, sushi rice, or red kale); a protein (ahi tuna, the fish classically used in poké, sea bream, salmon, all sourced from socially responsible fisheries, or marinated mushrooms); a sauce, and toppings. Sip on a selection of homemade iced teas and specialist non-alcoholic beverages imported from the USA.
Where: Ahi Poké, 3 Percy Street, London W1T 1DF
3. For a New Menu: Smokey Tails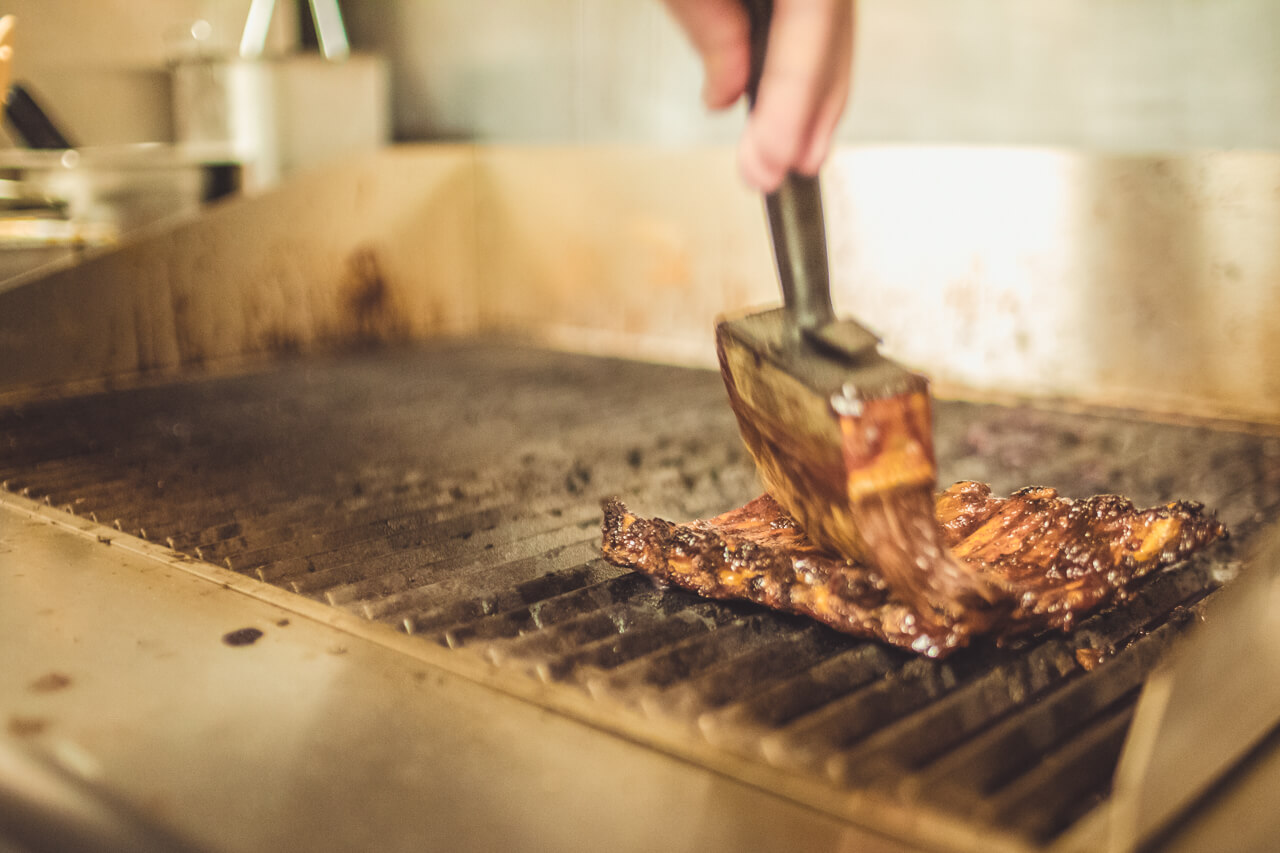 What: Smokey Tails, the cult pop-up who recently threw down their anchor at Hoxton Square Bar & Kitchen, is  adding another string to its bow with a new lunch menu featuring some seriously swoon-worthy veggie dishes. It's all about the big, bold flavours here.
Why: Dig into salads such as butternut squash with pea shoots, radish, green beans, peas, avocado oil and puy lentils, and miso aubergine with smoked tofu and aubergine puree. Vibrant vegetarian dishes will share centre stage with BBQ lunch options, with ingredients such as asparagus and sweetcorn given the 'smokey' treatment to maximize flavour.  Meaty delights on the lunch menu include: coriander lime and orange pulled pork, smoked chicken wings with spicy buffalo sauce, and smoked lamb belly croquettes. Take advantage of the 'Meat and Two Veg' lunch offer (priced at £11) which includes your choice of any meat dish on the menu, plus a salad and a side of buttery smoked Mexican sweetcorn.
Where: Hoxton Square Bar & Kitchen, 2-4 Hoxton Square, London, N1 6NU
Photo Credit: Khris Cowley for Here & Now
4. For a New Tasting Plate: MASH Steakhouse
What: Following news last month that MASH is now the world's leading Kobe Wagyu importer, steak lovers at the Brewer Street restaurant will now be able to try three different Wagyu meats – Kobe XO, Wagyu XO and Australian AACo Wagyu – for £80.
Why: The "Taste Wagyu" experience will run for one month, just make sure you give the heads up when reserving your table. This new, limited menu item marks the beginning of an exciting summer in steak and opens the doors to Wagyu newbies or those who want to learn (and eat) more of the world's best steak. The Kobe XO A5 Prime Cut  has a lower melting point than most beef. If cooked for too long at too high a heat, the fat melts away – hence why the chaps at MASH do not recommend serving it more than medium rare. The Miyasaki XO Prime Cut is from the Kuroge Washu breed, with the animals  fed a diet of mostly wheat and corn, for approx. 900 days (8 times as long as most cattle). And, lastly the Australian AACo Wagyu – cows are fed mash and grain and roam in the outback.
Where: 77 Brewer St, London W1F 9ZN
5. For a New Collaboration: Mason & Company
What: The best of the craft beer world meets Italian-American fare at Mason & Company, a new craft beer bar and kitchen opening this Friday (10th June) at Canalside in Hackney Wick, part of the Here East creative hub in the Olympic Park. Behind the new opening is Ed Mason, founder of Hackney's Five Points Brewing Company, and Rachel Jones, founder of street food stall, Capish?. Meatball sarnies and pints of beer for all.
Why: Mason & Company aims to be London's first port of call for craft beer with a constantly changing selection over 20 draught taps and a wide array of bottled and canned brews. A destination for new beer launches, food and beer pairings, exclusives, and 'Meet The Brewer' events – the Mason & Company bar will showcase only independently owned breweries including newest offerings from the best and brightest UK brewers. From the Capish? kitchen, expect to find their signature Meatball Hero – pork and beef balls, marinara, rocket, provolone cheese on a polenta-crusted sub and Rachel's famous Steak Braciole. Brand new bar snacks created for Mason & Company include buffalo cheese sticks, Sicilian chickpea fritters with rosemary salt, and Italian poutine – Italo fries topped with 6-hour short rib ragu and cheese curds.
Where: 7 Canalside, Here East, Hackney Wick, E20 3BS
6. For a New Football Special: Big Fernand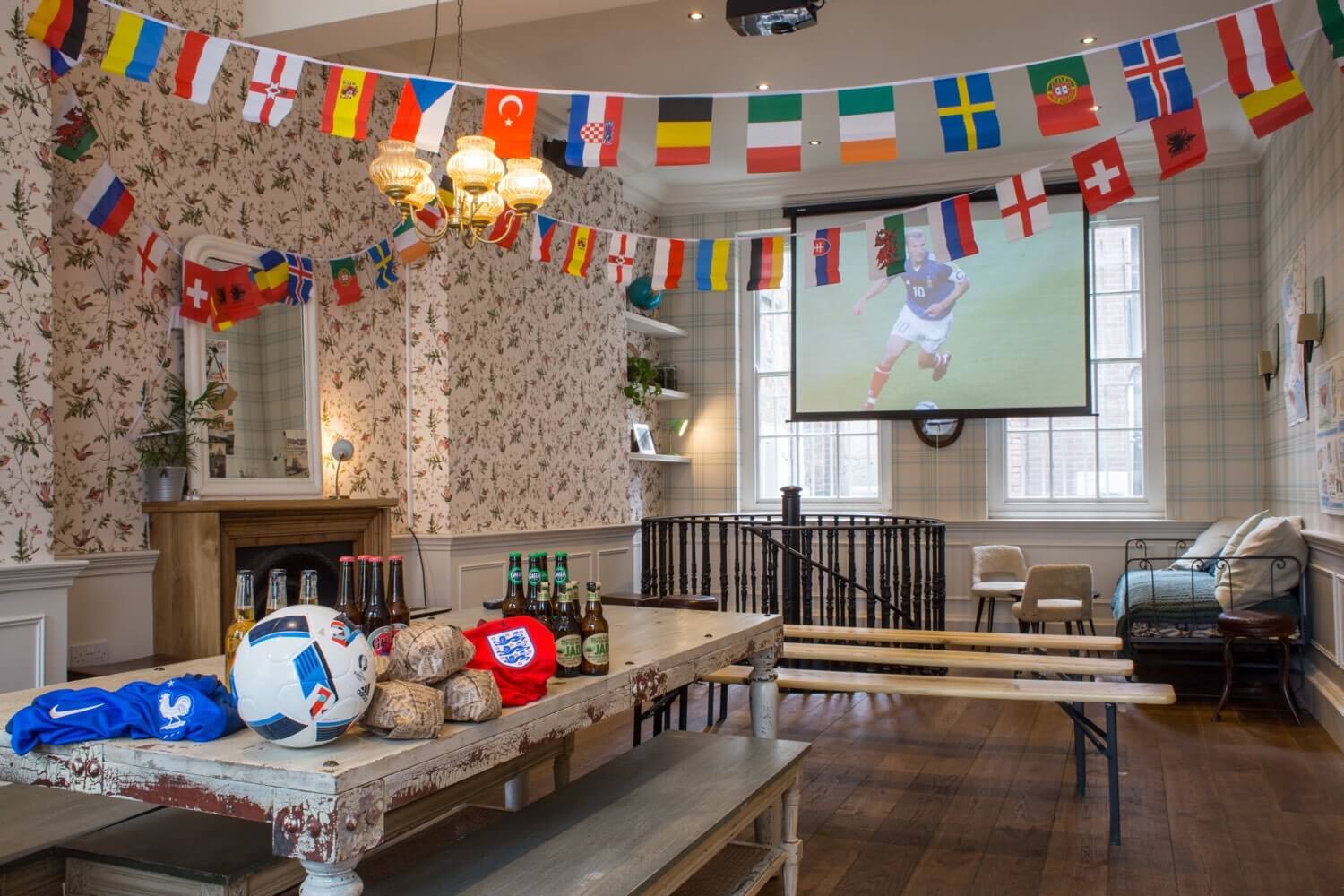 What: For all the lads out there, we're sure you're all pumped for the EUROs 2016 kicking off in France this month. Big Fernand are ready to celebrate this Gallic festival of football with the launch of a dedicated EURO 2016 fan bar. From Friday (June 10th) to July 10th, the Fitzrovia restaurant will be transforming its upstairs dining room into a football fan's dream destination, complete with a big screen showing all the games, "baby-foot" tables, plenty of seating and of course, the finest French burgers the capital has to offer.
Why: Kicking things off on Friday (June 10th) is a screening of the tournament's opening game between the host nation and Romania, before England take centre stage on Saturday (June 11th) for their opener against Russia. Nibble on the uber-French creation Le Balthazar returning to the menu. A top-scoring combination of freshly- minced Charolais beef, Camembert Fermier, pork belly, Calvados and apple compote, cocktail sauce and chives, it's Big Fernand's Frenchest burger to date. And better still, the fan bar will be knocking £1 off the price of Le Balthazar every time France win a game. Get yourself down to Big Fernand for burgers, beer and (foot)balls.
Where: 19 Percy St, London W1T 1DY
What: wagamama has revealed its fresh new menu, and it doesn't disappoint. Taking centre stage is the latest twist on the classic wagamama ramen. For the first time, ramen-enthusiasts can customise the iconic broth by choosing one of three new stocks; rich, light and spicy, offering an alternative to wagamama's signature recipe. wagamama has also extended its popular juice offering with nutrient-bursting additions, and enhanced its sides and mains menus with new seasonal choices.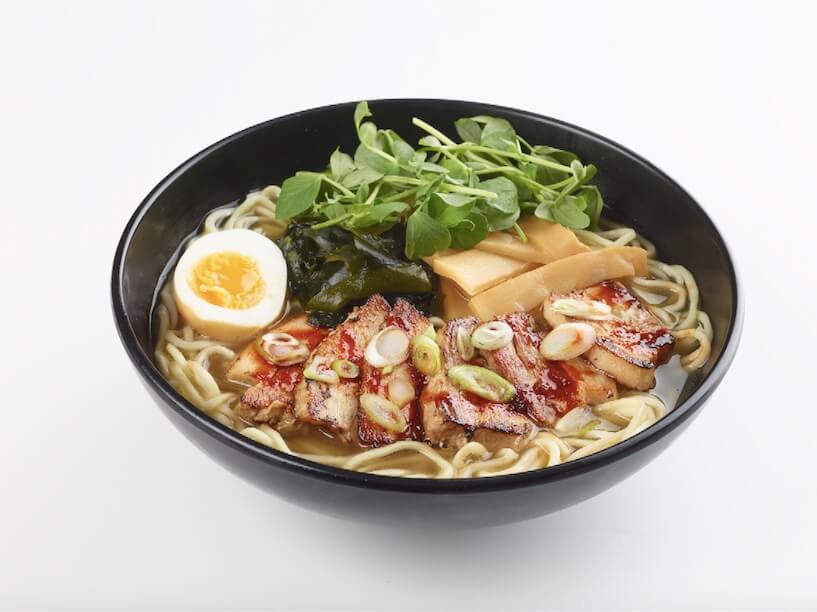 Why: A richer, deeper flavoured broth has been introduced, blended with miso and dashi. You can also choose the light broth, which offers a gentler flavour, or can dial up the heat with the latest chilli infused option. The latest ramen to hit the menu is shirodashi; slow cooked pork belly marinated in bulgogi sauce, freshly cooked noodles and the new rich broth. wagamama have extended their fresh juice offering, adding Repair – a dreamy combination of apple, kale and pear and Power made with spinach, apple and ginger to the menu.
Where: Locations here 
8. For a New Expansion: Andaz London Liverpool Street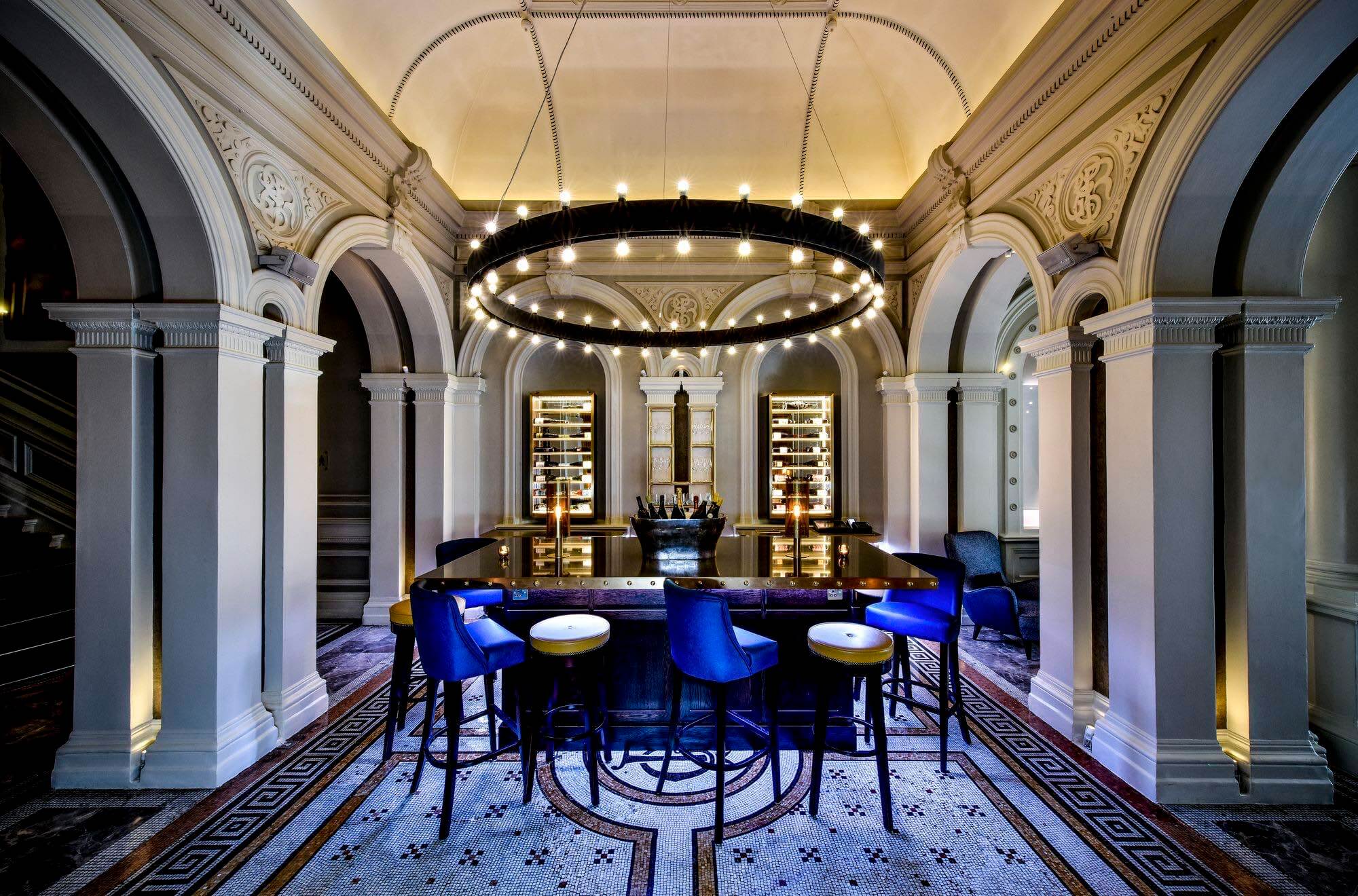 What: Swanky East London hotspot the Andaz London Liverpool Street has expanded its bar and restaurant offering with the launch of the 1901 Wine Lounge. This new space, which recently opened, features an eclectic and adventurous selection of wines available by the glass and bottle from a host of established vineyards and lesser known producers.
Why: The lounge has an impressive list of over 160 wines and is focussed on making excellent vintages accessible to all, with a selection of 18 wines available by the glass. The menu also includes a strong Austrian line-up which embraces different grape varieties, including Grüner Veltliner, a white grape from the region of Wagram. Another Austrian wine, Rote Kuvee, contains a blend of both Blaufränkisch and Zweigelt red grape varieties grown on the renowned Eisenberg vineyards, along with a small amount of international companions such as Syrah, Merlot and Cabernet Sauvignon to give this wine the final edge.
Where: 40 Liverpool St, London, EC2M 7QN
9. For a New Supper Club Series: Jar Kitchen
What: Jar Kitchen is launching an exciting supper club series: LAND. AIR. FIRE. EARTH. SEA. The restaurant will team up with five suppliers who will co-host an event with a three-course themed menu. The first one is taking place tonight (6th June) with award-winning butchers, Walter Rose & Son.
Why: Menu highlights include: crispy pigs ears with smoked mayo, braised pig cheeks with smoked potato purée, and cider apple fondant with sage jus and crackling, hock and jowl terrine with crispy quail's egg and pickled cucumber. For dessert – chocolate ganache, hazelnut, piggy popcorn and fior di latte. If you can't make it down tonight – don't panic. The next supper club, titled FIRE, will be taking place on 4th July with BBQ experts, Cabrito. Expect: goat's ribs, hot smoked and cured trout, and smoked pig tongue. Each supper club will take place once a month with tickets costing £50, which also includes drink pairings courtesy of wine sommelier, Matthew Wicksteed.
Where: 176 Drury Ln, London WC2B 5QF
10. For a New Summer Range: EAT.  
What: EAT. has launched a range of tasty, protein-packed summer salads which are now available at all of its stores. There's a new vegan  salad added to the line up, along with a few gluten-free and dairy-free options too.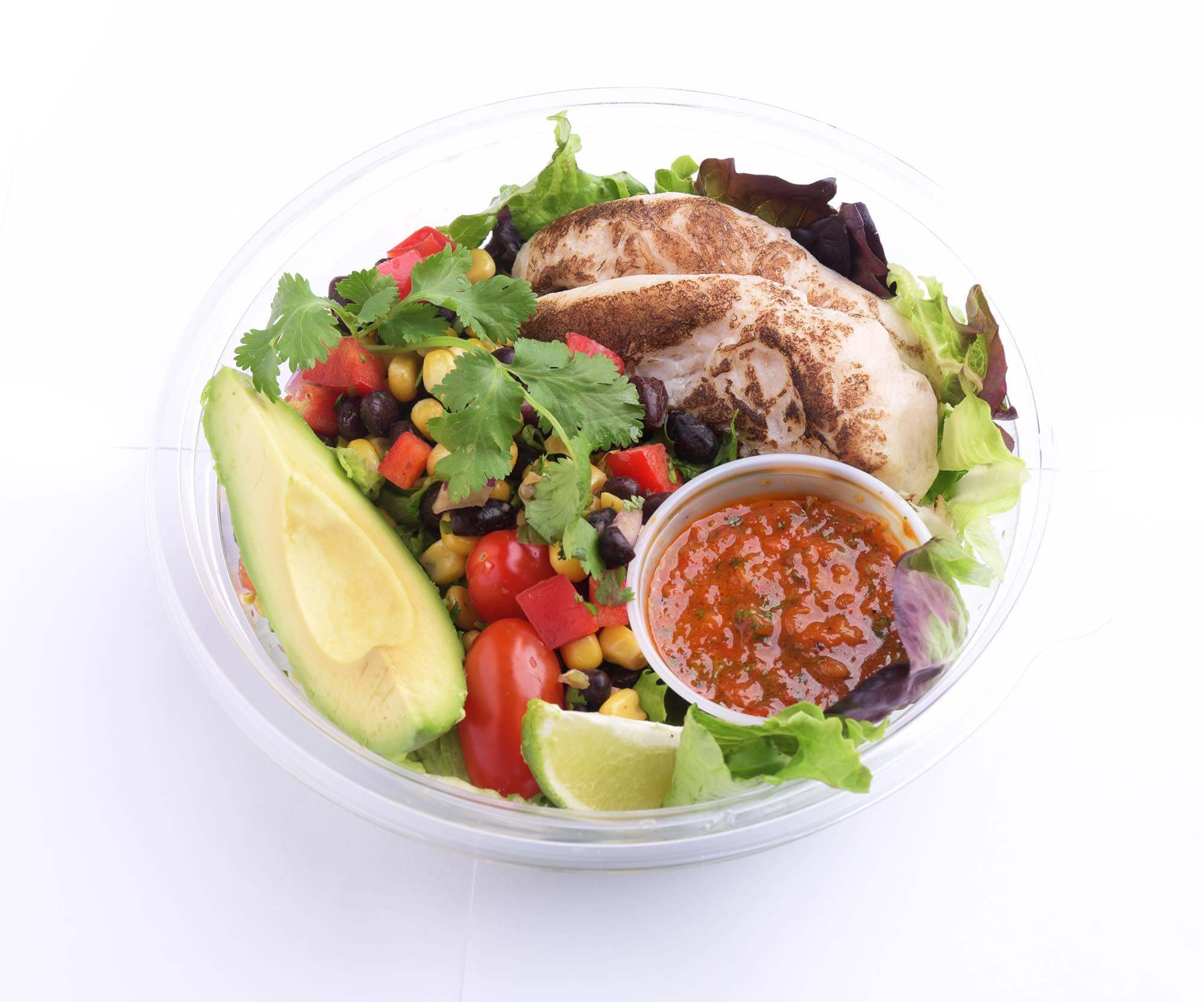 Why: The Thai greens and grains salad contains mixed leaves topped with quinoa, fresh herbs, peas and edamame beans, and is finished with chargrilled chilli and garlic broccoli pieces, and a handmade creamy peanut and sweet chilli dressing. The salad is suitable for vegans, dairy-free queens and coeliacs. The dairy and gluten-free chipotle chicken and avocado salad features a black bean and corn salsa, chargrilled chicken breast and an avocado wedge.  Served with a handmade smoky chipotle and chargrilled pepper dressing and a wedge of lime. The vegan friendly hummus and falafel salad features a fresh herby mix of bulgar wheat, cucumber chunks, chopped fresh herbs and lemon juice. The salad is topped with chunky houmous, carrot and coriander falafels, harissa spiced chickpeas and a crunchy mezze slaw.
Where: Locations here 
One for luck… 
What: Head down to hipster haven MEATliquor to try out their latest meaty offering – the brain burger. Tastes better than it sounds, trust us. The brain child (sorry not sorry) of MEATliquor founders and pioneering British Chef Fergus Henderson (St John), this culinary crossover is available at 3 MEATliquor locations throughout June, with all profits going to Parkinson's research.
Why: It's made up of calve's brain (yes, you read that right) fried in panko breadcrumbs served with Sauce Gebriche, homemade mayonnaise and shredded cabbage sandwiched in a potato and onion roll St John Bakery. If you could eat a burger made of clouds, it would probably taste and feel like this. For £30, per person enjoy a limited edition brain burger, fries and a bespoke Awesome Merchandise kitchen apron; designed by Fergus Henderson himself. With only 45 of these burgers available across London each day, you have to book your burger before you go into store. Get ordering here
Where: Locations here