About Time You Tried: A Gluten-Free Cooking CourseBy Elana Wall
Despite my numerous dietary restrictions, I love food. I love eating, I love cooking, I love baking and I even love watching food programmes on TV. So you can imagine how excited I was to learn that Cookery School was introducing a gluten free class.
Bright and early on a Saturday morning, a group of 12 of us gathered in the basement kitchen at the School's Oxford Circus premises. Tucked away on a side road, you wouldn't actually know it was there unless you knew it was there. In recent months the team at Cookery School has been working with classic recipes to modify them for a gluten free diet. When we arrive, we were greeted with a gluten free pancake breakfast and then our chefs (Carolina and John) and kitchen team briefed us on what the day would hold.
There would be nine recipes to try and we were split up into teams of three to divide and conquer, while ensuring that each person was able to see and experience all the recipes. There was also a strong focus on teaching proper techniques – whether it was knife skills or the best way to brown onions (throw olive oil and diced onions in a cold pan, turn the heat up and watch the magic happen – seriously the yummiest smelling and tasting onions I'd ever been privy to).
My team was tasked with the macaroni cheese, a homemade tomato sauce and the hazelnut carrot cake with chocolate ganache. Other teams took charge of the cheese soufflé, fish cakes and fresh chilli sauce, mushroom ragu, Victoria sponge and upside down cherry cupcakes. There was also fresh chickpea gnocchi and polenta mash.
The School places extreme importance on sourcing sustainable, local and organic ingredients wherever possible. This means they spend a lot of time researching suppliers and you can be guaranteed that whatever you're using is good quality and good for you.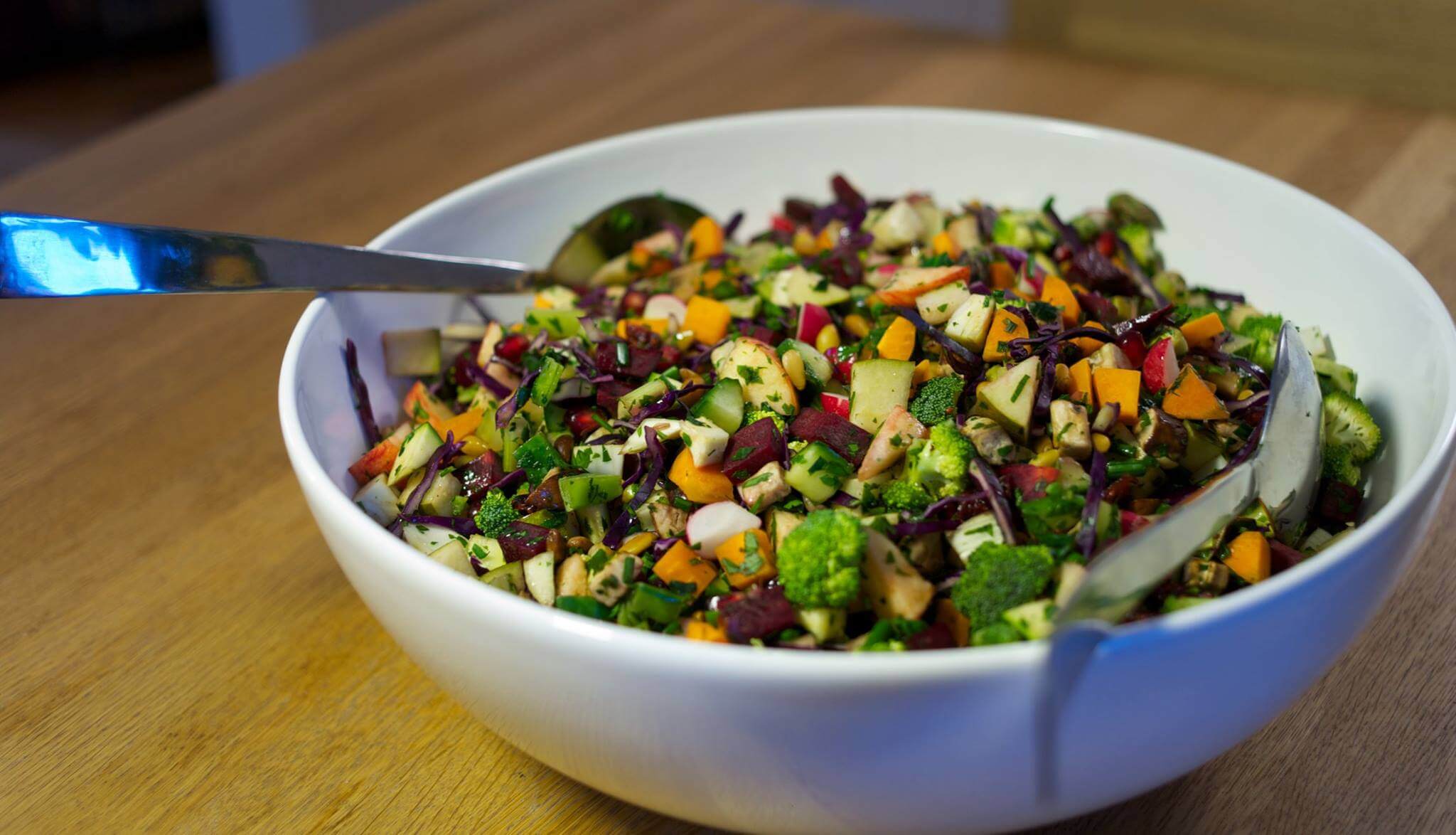 There's something I find really comforting about 12 strangers who can bond over a shared love of good food on a gorgeous sunny Saturday in Central London. After we'd spent 4 hours cooking and baking, we sat down to a delicious meal, served with wine. We spent time getting to know each other and congratulated ourselves on the delicious food we were enjoying together. And just like that, the class was done. We hung up our aprons, took our recipes and everyone dissolved back into the hustle and bustle of London.
The gluten free class will run in May, July and October. I would recommend it to anyone with coeliac disease, gluten intolerance or even if you have neither and you just want to expand your gluten free recipe repertoire. More information here.