Oh Sindhu. Sindhu Sindhu Sindhu. There are two kinds of restaurant in this world: the restaurants that get the job done, and the restaurants that show you that you didn't even know how well a job could be done. Sindhu is the latter – an Indian restaurant that, simply put, re-invents Indian food as we know it. Gone are the greasy curries, gone are the oily, soggy Naan bread, and replaced is a fine dining experience fit for a king. You may not think an Indian tasting menu works (because, surely, the point of Indian food is eating yourself into a food coma with giant curries?) but it fact it's perfect – the flavours of Indian food are so on-point for a tasting menu, each course exploding with spice and flavour. If you're looking for a special Indian meal, here's what you need to know:
Sindhu Restaurant: The Lowdown
Sindhu Restaurant is tucked away in lovely Marlow. The restaurant can be found at The Macdonald Compleat Angler – a beautiful hotel in Marlow with 64 rooms, overlooking the river. It's a lovely spot for a weekend getaway, being both close to London and suitably calm and serene. Sindhu's founder is Atul Kochhar – a world-known chef who made a name for himself with London's amazing Benares Restaurant.
Inspired by Atul's love of traditional Indian dishes, combined with his dedication to using the finest British ingredients, the menu here is all about tasting the best of Indian cuisine – no chicken kormas or greasy meals in sight. It's perfect for a weekend lunch – whilst taking in the serene views of the River Thames, you can enjoy a leisurely lunch full of warming dishes, and some wickedly good cocktails.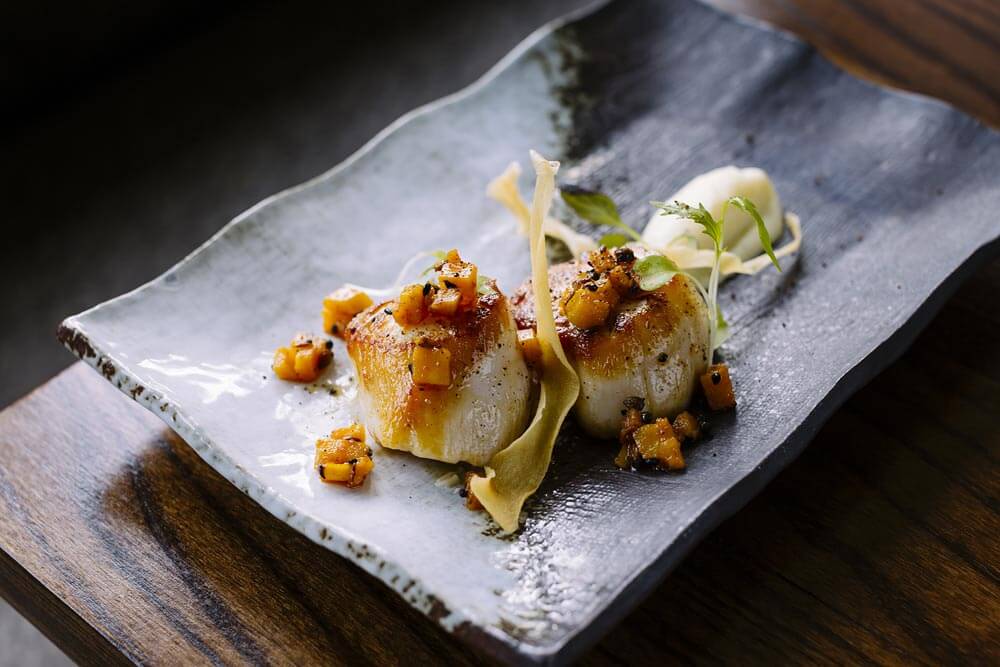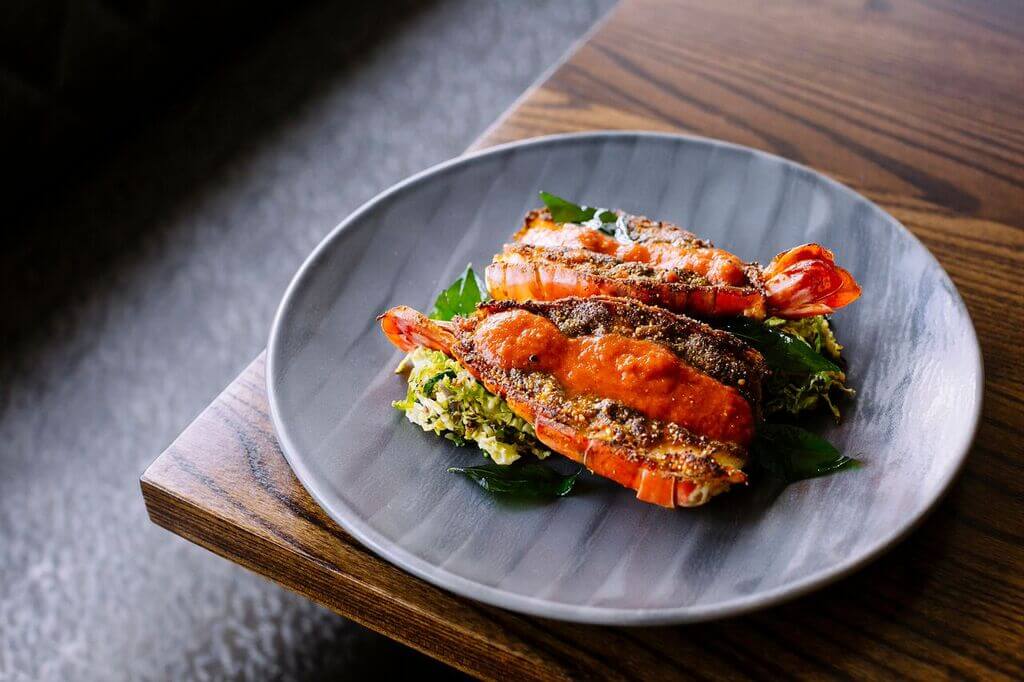 To do things properly, try the £58 tasting menu, where you get to try the restaurant's best dishes, along with paired wines (£98 with wine pairing). Sindhu is veggie-friendly, too – they have both a normal and veggie tasting menu, so there's something for everyone. The tasting menu starts with a beautiful Aloo Chaat – a staple Indian dish, given a unique, modern twist with roasted sweet potato and sweet yogurt. Next there's Kavipoo Pakoda, where cauliflower and broccoli come fried with gramflour and curry leaf. We also loved the Teen Tarike Ke Khumb – a tandoor grilled shiitake and oyster mushroom with a sweet tomato chutney.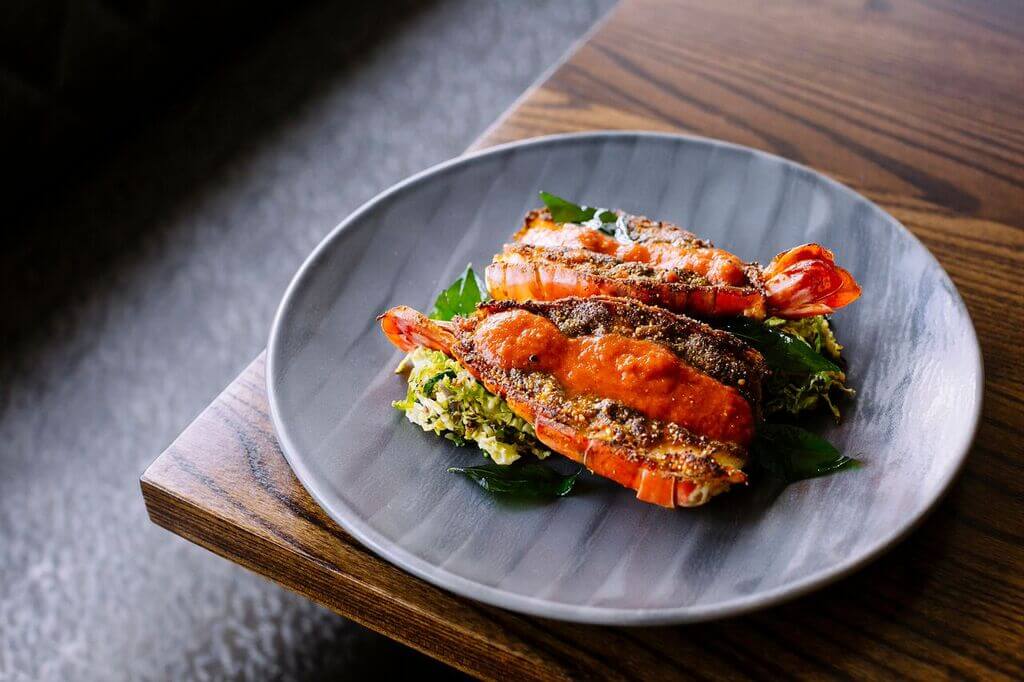 Without a doubt, the highlight on the veggie menu is the Achari Paneer – grilled cottage cheese, cooked in a tandoor oven, with pickling spices. The paneer is utterly delicious – soft, full of flavour, the perfect dish to be enjoyed with dal and rice. Their Dal Makhani, by the by, is exceptional – slow-cooked black lentils with tomato and fenugreek, they are bursting with flavour and moreish spice.
For meat lovers, you can feast on tandoor lamb, and the Tandoori Ratan, which is a selection of the best tandoor dishes, including saffron chicken tikka, basil kebab and honey mustard salmon. Alongside lemon rice and naan, we guarantee this is one tasting menu that won't leave you wanting more.
For pudding, there's chocolate mousse with passion fruit sorbet, which comes with melted chocolate for pouring, and it can be paired with a beautiful dessert wine. All in all, a beautifully designed, delicious menu, that leaves you perfectly full and satisfied, having tried some of this chef's most iconic dishes.
As well as an extensive wine list, there's a great cocktail menu here. The cocktails are Indian-inspired, using spices and botanicals. Try the Sindhu Martini – a delicious blend of
Tanqueray gin, curry leaves, fresh ginger, lemongrass and fresh lime. For something sweet, we loved the Passion Fruit Badam, with Amaretto, fresh passion fruit, lime juice, green cardamom and almond syrup. Good stuff.
Sindhu Restaurant: Our Verdict
Sindhu is a real find of a restaurant; it's elegant, calm, refined, and serves up some seriously delicious food. Much like Benares, there's a strong focus here on the diner's experience, and you can really tell how much thought and effort has gone into the Indian tasting menu. For a real treat, we say go try it yourself.
Sindhu Restaurant is at Marlow Bridge Ln, Marlow SL7 1RG