Never have I wished for the words "do you know anywhere nice for lunch?" more, than I have the last few weeks. Because, yes, I know somewhere nice. Somewhere really, really nice. Jar Kitchen is a heartbreaker of a restaurant; you can't help but fall in love with it. Think: cute, kitsch decoration, hanging 'jar' lights, a daily-changing, seasonal, exciting menu and just a generally warm, inviting atmosphere. It's the kind of place you come, and just want to spend a few hours hanging out at, drinking tea and watching the world go by. If you're looking for an amazing lunch in Covent Garden, here's what you need to know: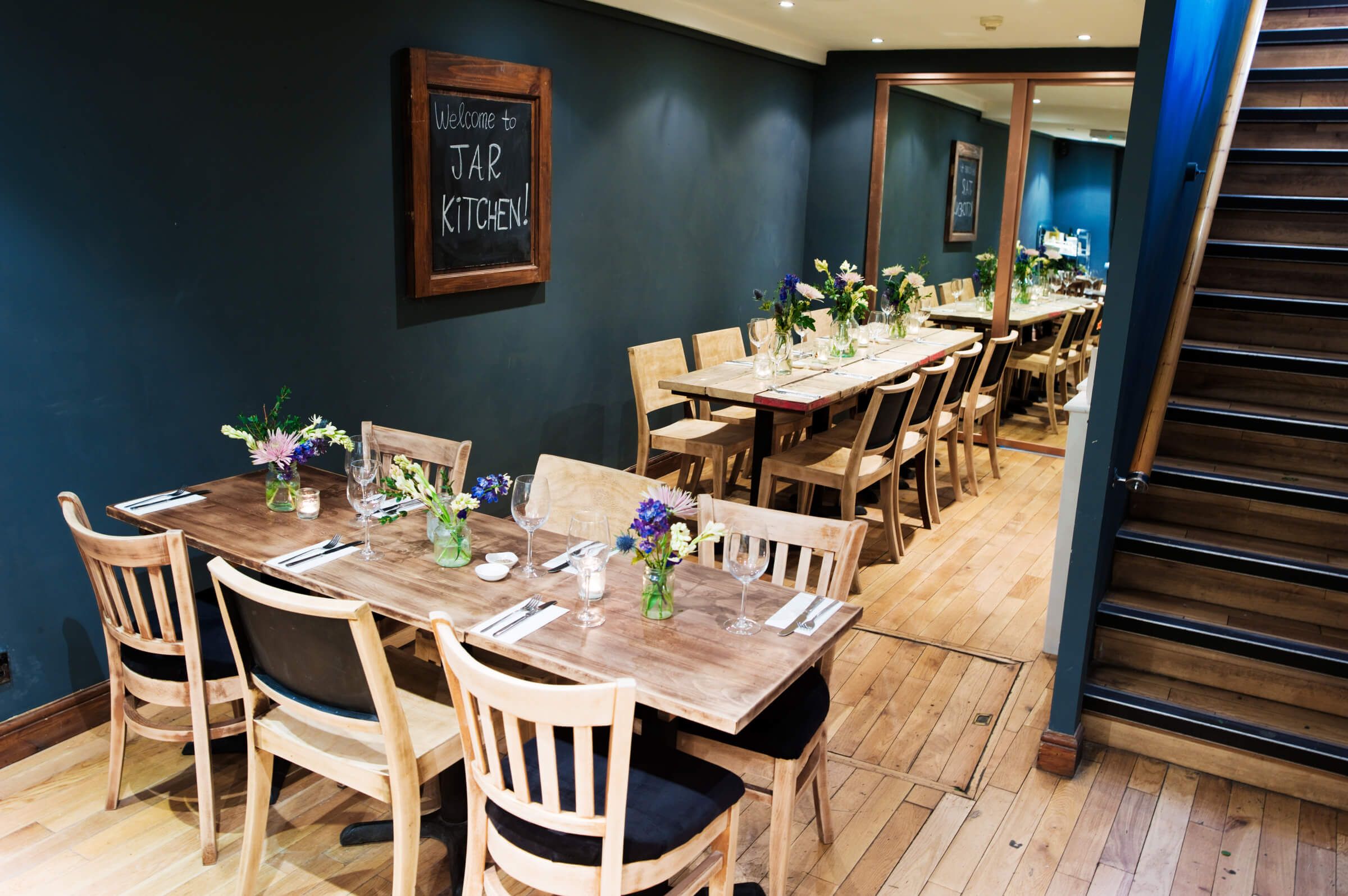 Jar Kitchen has got everything so right. They believe there are a few things in life that simply can't be beaten – and good, healthy food is one of them. They believe that all good food starts with fresh ingredients, so they operate on a farm-to-fork basis – there's a real focus on the ingredients here, the food isn't overly fussed, and just tastes brilliant. High quality, locally-sourced produce forms each and every one of their dishes. The space itself is so cute – it's a small restaurant with rustic wood and tiled walls, that just oozes good vibes.
Let's talk food. The menu changes every week, so you won't find it online – best to like them on Facebook here. You can try the best of Jar Kitchen on their pre-theatre menu, which is a bargain at £16.50 for two courses or £20 for three courses. On our visit, we tried the most delicious soup I've ever had in London: Jerusalem artichoke soup with homemade bread. The soup was a taste sensational – sweet, nutty, rich, full of flavour, it was everything you need on a cold winter's day, with warm, crusty bread. Just dreamy. Other popular starters include their Raw rainbow trout with tarragon vinaigrette, crème fraiche and beets, and the Ox cheek and cheddar croquettes with smoked onion mayonnaise. You can't go wrong with a croquette, can you really?
For main courses, you can choose between substantial, hearty winter dishes, such as pumpkin risotto with goat's curd and crab pasta, as well as some lighter options. We opted for the mixed grain salad, made up of spelt and pearl barley, with smoked almonds, chanteney carrots, pomegranate and coconut yogurt – the salad was totally beautiful, the little jewels of pomegranate working perfectly with the salad's earthy notes. If you're a meat lover, try add the lamb shoulder onto the grain salad, or try the roast lamb rump with celeriac puree, purple sprouts and baby onions – it comes highly recommended by the chef.
You can't miss dessert here – the pear sorbet is absolutely delightful, the perfect post-meal palate cleanser. For something more naughty, try their doughnuts with salted caramel cream. Wickedly good.
If you can't make it for lunch or dinner, they also do a cracking breakfast. Come here for Jar Kitchen Granola with coconut yoghurt, toasted almonds and berries or Earl Grey cured salmon with charred buttermilk flatbread, smashed avocado, lime and poached egg. The breakfast menu also focuses on top quality ingredients, such as Clarence Court eggs, and you really won't be disappointed.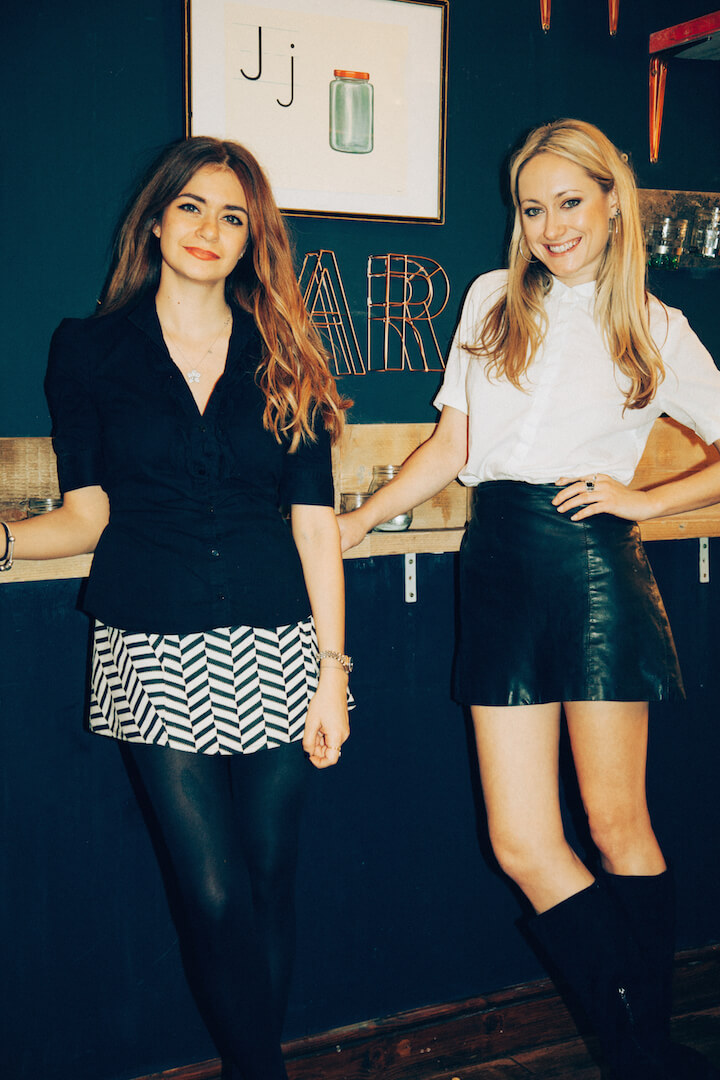 As well as coffee by Monmouth and Jaz and Jules hot chocolate, the restaurant serves up delicious seasonal cocktails, using botanical ingredients and fresh fruit. The cocktail to try is the English Spritz – a take on the classic Italian Spritz with Pimm's and elderflower cordial, which is seriously refreshing. There's also great homemade lemonade and beautiful juices, you really can't go wrong.
If you haven't realised already, we're totally in love with Jar Kitchen. It's just so nice sometimes in London – amongst all the concept and the fusion and the fancy flavours – to find somewhere real. Good good. Lovely atmosphere. An appreciation for quality ingredients and seasonality, without lots of airs and graces. Jar Kitchen just does things really, really well – we can't recommend it highly enough.
Jar Kitchen is at 176 Drury Ln, London WC2B 5QF