Nestled in the vibrant heart of King's Cross, German Gymnasium showcases the rich traditions of German cuisine in a modern and stylish setting. Housed in a restored 19th-century building with bags of historical significance (it is believed to have been the first purpose-built gymnasium in the UK and was designed by Edward Gruning), the restaurant offers an unforgettable dining experience.
German Gymnasium: The Food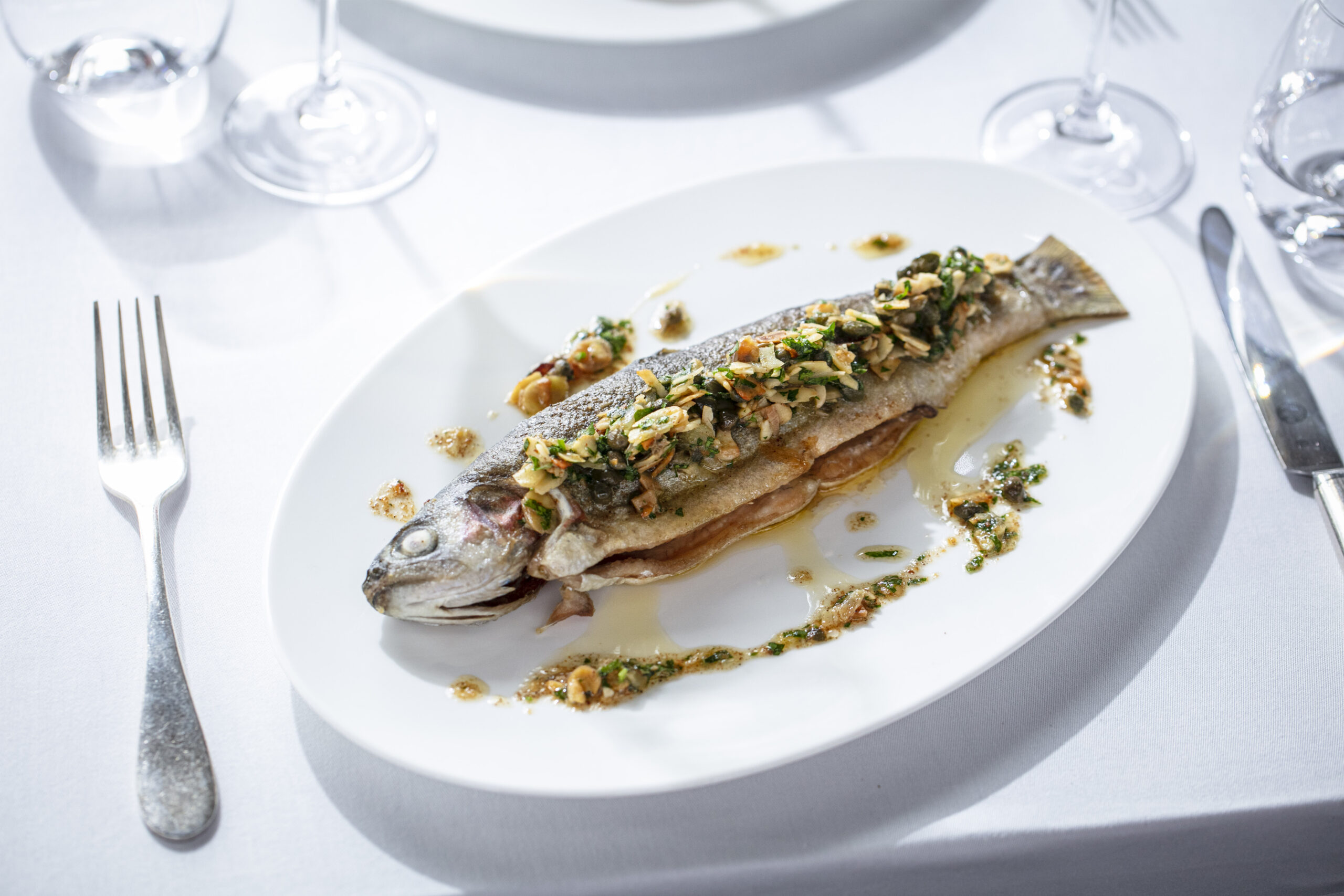 It's all about traditional German dishes when it comes to the starters. The Krabbensalat – with hunks of brown shrimp served with green beans and crispy bacon – hit the spot in the flavour stakes. While the Frischkase Roulande, uber-fresh smoked salmon with a spring salad, was just the ticket on a warm summer evening.
Mains at German Gynamisun are proper comfort food. The Wiener Schnitzel, a classic dish of breaded and fried veal, was flawlessly executed, boasting a crispy exterior that gave way to tender, juicy meat. For seafood lovers, the pan-fried sea bass with buttered spinach and lemon confit is a solid option.
Vegetarians are also well catered for, with options such as the  Käsespätzle – a German-style macaroni and cheese featuring handmade pasta, melted cheese, and crispy onions. You really can't go wrong with a classic mac n' cheese, right?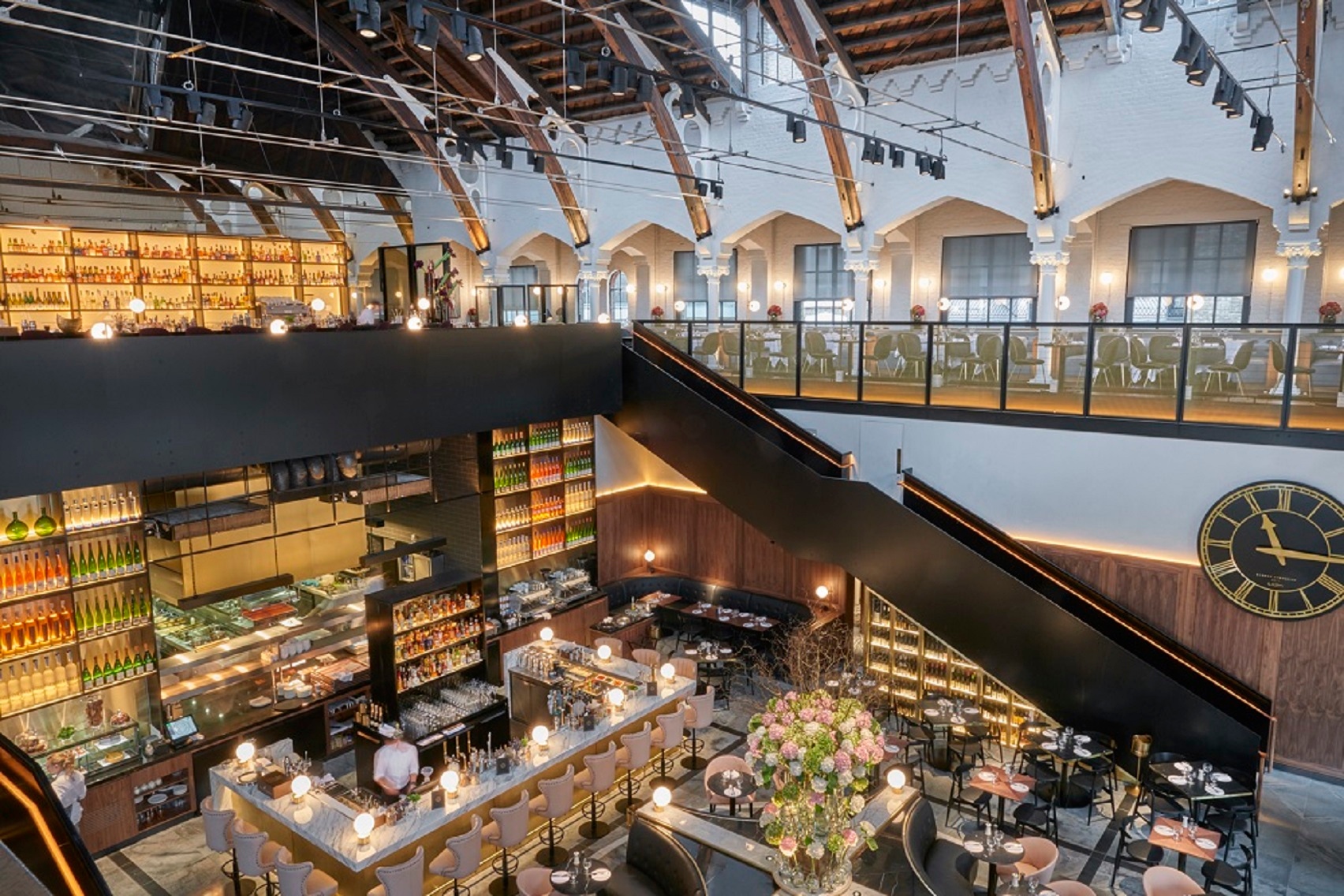 The restaurant's commitment to quality extends to its sourcing practices, with a focus on using locally and sustainably produced ingredients. Whether you're a meat lover, vegetarian, or seafood aficionado, German Gymnasium offers a diverse array of options to cater to every preference and dietary requirement, ensuring that every guest can enjoy a remarkable dining experience.
Now, at this point, we were pretty full, but when there's a Black Forest Gateau on the menu we can't really say no. The thick, wedge of cake consisted of layers of chocolate sponge cake held together with a rich, and not overly sweet cherry filling, and whipped cream. A revamped version of a retro classic.
German Gymnasium: The Drinks
Complementing the culinary offerings, the German Gymnasium boasts an impressive selection of German beers, wines, and spirits. The extensive drinks menu features a wide range of renowned German brews, from refreshing lagers to rich and complex ales, providing an authentic taste of Germany's brewing traditions. Wine lovers can explore an extensive list of German wines, showcasing both traditional varietals and exciting new discoveries. Whether you're seeking an intimate dinner, a celebratory gathering, or simply a taste of Germany's culinary treasures, the German Gymnasium promises a great evening.
German Gymnasium, 1 King's Blvd, London N1C 4BU
For further information on German Gymnasium, see here.