Duck & Waffle, London's highest restaurant, has been transformed into a festive wonderland inspired by The Polar Express this December. We checked out Duck and Waffle's festive makeover ahead of the party season and it's every bit as a magical and sparkly as you'd hope. Here's how we got on:
Duck & Waffle has launched The Polar Express in the Sky this Christmas, taking inspiration from the beloved children's story. Expect lots of lovely festive winter decor and special dishes to bring in the Christmas spirit – if you're looking for a celebration in the clouds, the restaurant has launched a special chef-curated Christmas Day menu and cocktails.
On Saturday 25th December, Duck & Waffle will offer their standard brunch menu from 8am-11:30am, followed by a Christmas set menu lunch. The exclusive Christmas Day menu will be priced at £120 per guest and £45 for children – highlight dishes include the Lobster Cocktail, Kelly Bronze Roast Turkey with all the trimmings, Black Truffle & Wild Mushroom Risotto and a Mulled Wine Poached Pear.
What to expect? Well, inspired by The Polar Express, the restaurant has been transformed into a vintage train carriage with old fashioned fixtures, fairy lights and charming displays, transporting you miles from the city life below. Insta at the ready, this is one festive treat you won't want to miss.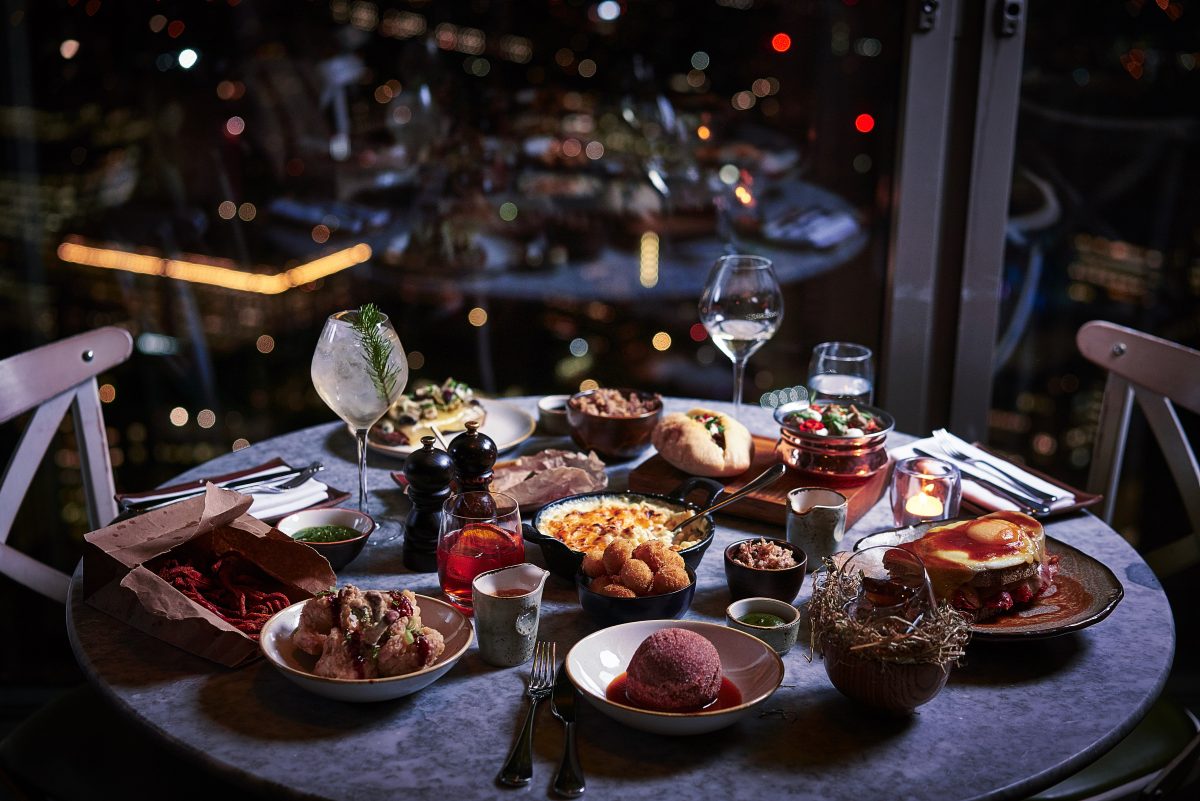 Come to Duck & Waffle for the views – there's nowhere in London quite so special for an awe-inspiring cityscape – but stick around for the playful and whimsical food. The food uses the best of British produce, with influences from across the pond. We started with some of their famous American-inspired small plates; the Corn Ribs in a spicy, sticky sauce, Cornish Crab with farmhouse soldiers, Mini Lobster Roll with spicy Marie Rose sauce and the Roaster Isle of Mull Scallops with creamed cauliflower. My personal favourite was the Cornish crab – it's simple, fresh and packs a punch. You can't really go wrong with scallops too and these ones are delicious, served on a bed of super smooth and creamy cauliflower purée. The corn ribs were a little too sweet for my liking, but made up for by the delectable lobster roll which offers a touch of decadence.
Our ultimate favourite dish from the small plates, however, was the Oxtail Doughnut – it's pretty weird, covered with sugar on the outside and filled with meat and apricot jam, but somehow it just works. A meat doughnut, who would have thought it.
Moving onto mains, I enjoyed their Wild Mushroom Risotto greatly. Having dined out on meat and fish starters, I opted for something veggie for mains. The vegetarian options on the main courses are somewhat limited, but luckily I love both mushrooms and risotto so I was a winner all round. It's a great risotto I'll give you that – full of flavour, packed with different kinds of mushrooms and a really savoury, unami flavour that hits the spot. My guest enjoyed one of the festive specials; a Beef Fillet with truffle, cream sauce and mushrooms – it was a hearty dish, the perfect thing on a cold winter's evening when you just fancy dining like a king. We didn't have dessert because we were stuffed full of truffle, cream and seafood, but I've heard very good things about the Black Forest Waffle with dark chocolate, so will be back for that.
Duck & Waffle is also known for their playful cocktails – I went for the Paloma, which features Arette tequila, watermelon, agave and grapefruit. Served long, it's fizzy, fresh and tastes a bit like a boiled sweet – in a good way. The restaurant also has a very decent wine list – the Chablis was my personal favourite, but then when is Chablis not good news?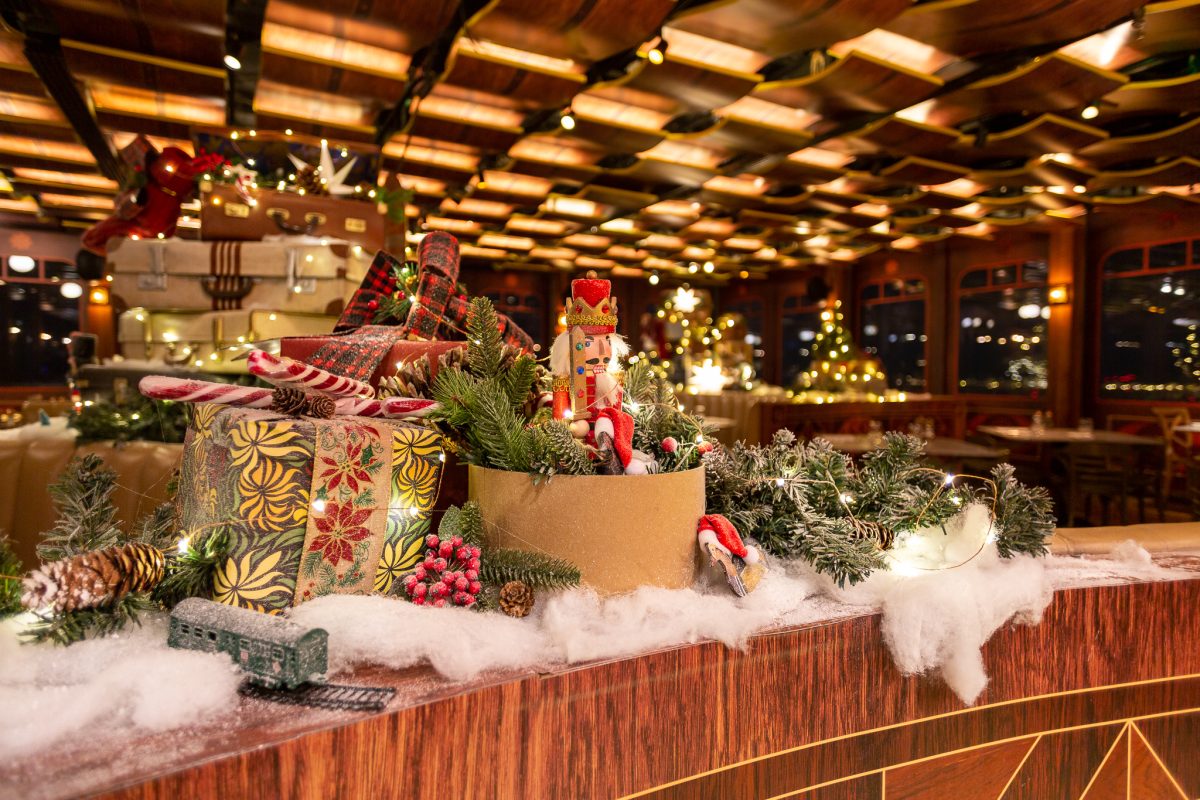 I love Duck & Waffle. It's a bit tacky, glitzy and fun, but it has such a playful spirit, you can't help but love the place. The food is wacky and wonderful – and the place itself transports you, from whatever is going on in your life 40 floors below, to a place of magic, sparkle and Oxtail Doughnuts, and, for that, I can't fault it.