In the last year, Balham has risen to become a proper hotspot for food and drink in London. So much so it now hosts its own food festival, which is coming up in September. It's no surprise therefore that newcomers Brother Marcus have decided to open their doors just seconds from the underground on Chestnut Grove. Here's what you need to know about the new opening:
Brother Marcus is the creation of three best friends from London who have worked alongside each other for years. With an extensive background in coffee, catering and street food, they one day decided to put other jobs aside and set up their own café and event space, turning around the greasy spoon that occupied the space before in just a number of days.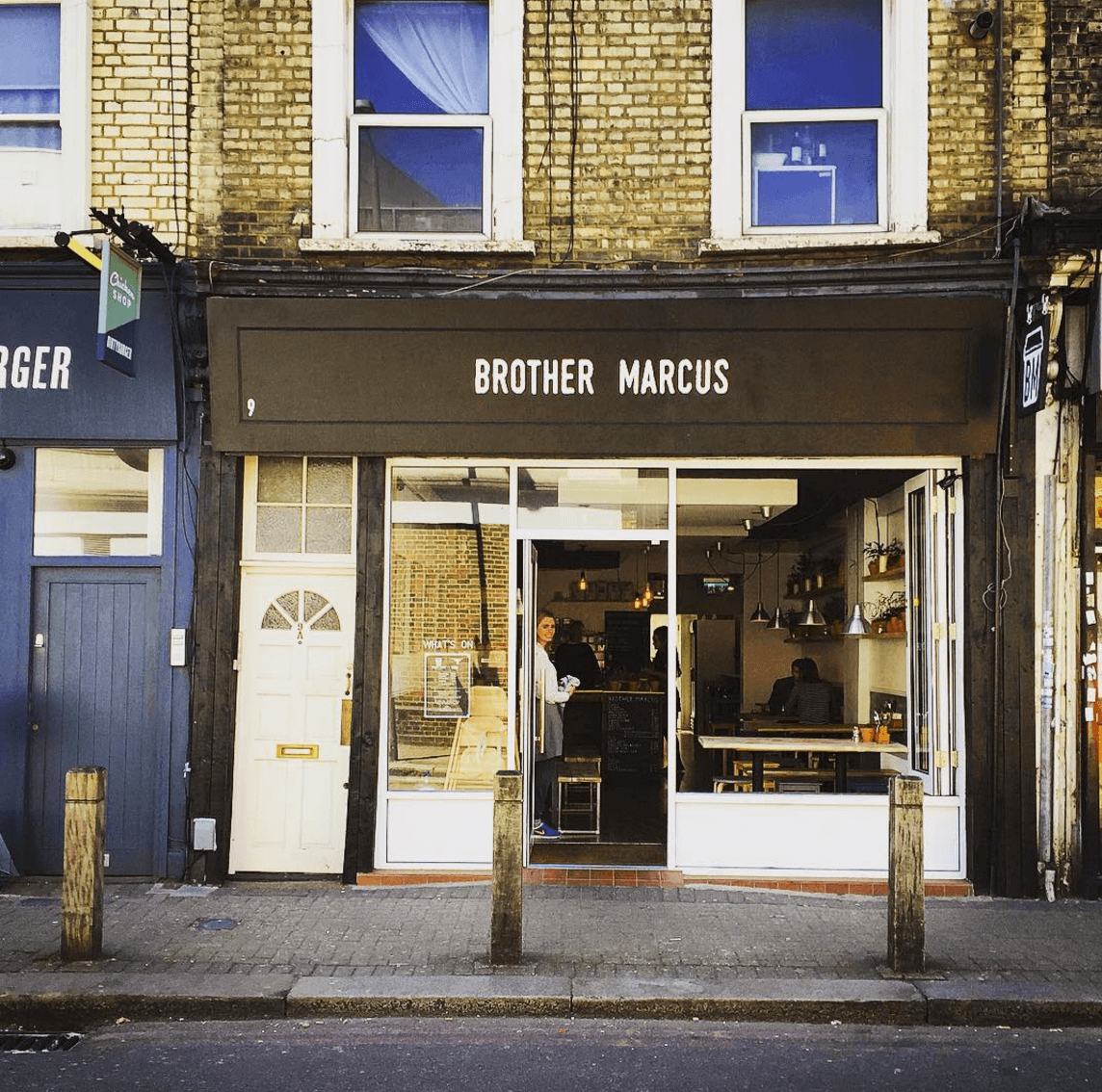 It's easily somewhere you could come to, sit down in the morning and stay until the evening. Wooden tables, cream walls and lots of light mean Brother Marcus has an easy, relaxed atmosphere, something which has clearly filtered down from the boys themselves (who can be easily found dotted around the cafe).
Whether it's Caravan coffee in the morning breakfast, brunch or lunch, Brother Marcus clearly apply the same set of principles to everything it does. The food is simple, organically sourced and just, really tasty. We had the Sister Salad and a chicken sandwich. It isn't fancy but with fresh ingredients and some of the best tasting bread in Balham, there's no need to fuss.
In the evenings they will play host to guest chefs, entertainers and supper clubs. A look at the calendar revealed masterclasses with Masterchef's Tony Rood and a summer pop-up by The Billingsfield Kitchen.
With a great garden space and a wood fired pizza oven to come, Brother Marcus will be a perfect spot for the summer. Keep an eye on their website for details of their events etc and changes to the menu. oh and the name? One of the founders has a brother called Marcus…it's really as simple as that.