Don't Miss: Trade's New Dinner Menu with Bottomless SandwichesBy Angelica Malin
Yes, you read that headline right. Trade is banging out bottomless sandwiches for one night only to mark the launch of its new dinner menu at its Essex Road and Old Street sites.
Trade's dinner menu is evolving to feature its signature and iconic 'TRADEmade' sandwiches. To celebrate this, the new offering will launch with an exciting special offer, providing you with unlimited servings of its gourmet sandwiches from 6pm on the 18th November.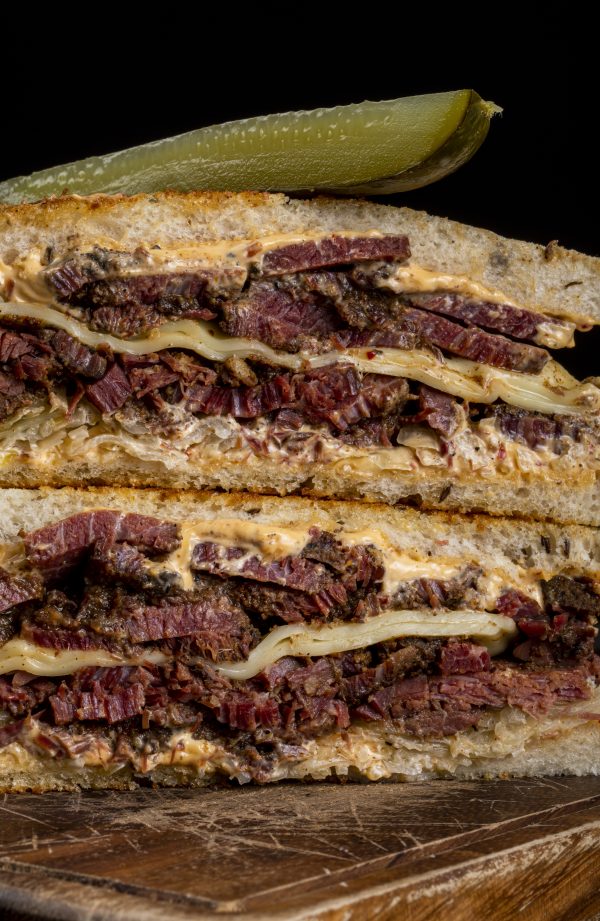 Trade's sandwiches taste homemade, but are expertly assembled for the perfect texture and exact ratio of sauce, filling and bread. There are reinvented classics, ground-breaking plant-based serves and original hot sandwiches, including:
– Reuben (Double Pastrami, Sauerkraut, Swiss, Trade Sauce, East End Rye)
– Mushrooben (Mushroom Pastrami, Saurkraut, Vegan Cheese, Vegan Trade-Sauce, East End Rye)
– Cuban Club (Smoked Turkey, Ham, Swiss Cheese, Cranberry Jam, Trade Sauce, Lettuce, Brioche Bun);
– Halloumi Club (Grilled Halloumi, Smoked Tomato Chilli Jam, Lettuce, Olive Tapenade, Tomato, Avocado, Burnt Lemon Juice, Brioche Bun)
– Peanut Pork (Pork Belly, Hoi Sin Dressing, Peanut, Cucumber, Trade Sauce, Lettuce, Kimchi, Brioche Bun)
The sandwiches are available as part of Trade's wider dinner menu, which is playful, unique and made up of seasonal and eclectic, globally-inspired small plates. All are priced reasonably for inclusive dining, alongside a deliciously innovative cocktail list. 
The bottomless sandwich offering will be available for one-day only on 18th November 2021 from 6pm for two hours maximum. Minimum spend £2o per person and diners can choose from two sandwich fillings only. Reservation required. Book here.