Don't Miss: Honest Burgers' Limited-Edition Fondue Burger KitBy Alicia Grimshaw
If there's anything that three lockdowns have taught us, it's that we're a sucker for anything cheesy. And good news if you've also upped your dairy intake over the last couple months as Honest Burgers, (home to sensational beefy wonders and the best chips in the business), has teamed up with Mons Cheesemongers for a very special creation.
Behold the FONDUE burger, a limited-edition special release available throughout February in an Honest At Home kit for the first time.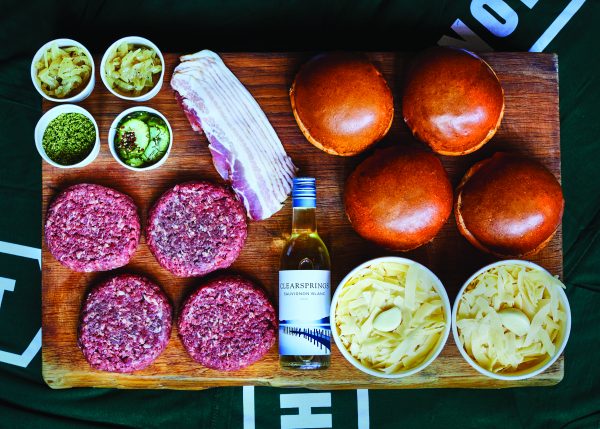 Available exclusively from 2nd February to 1st March, the FONDUE burger brings a taste of the Alps, topping Honest beef with five of Mons Cheesemongers' favourite French and Swiss mountain cheeses (comté, Beaufort, vacherin-fribourgeois, abondance and Emmental with garlic and white wine), crispy pancetta, white wine onions, rocket, and pickles. Served with Honest's homemade rosemary salted chips, the burger comes in at £14.
The Honest at Home Fondue kit includes everything you need to recreate the burger at home, with an additional serving of fondue (recommended for chip dunking) and is priced at £20 for two, or £30 for four, plus £6 for nationwide delivery. This alpine-inspired burger is available for delivery or to make at home throughout the month, including Valentine's Day. Perfect for those looking for a cheesy night in.
For more information, see the Honest Burgers website here.