About Time You Tried: London's First Dessert-Only RestaurantBy Angelica Malin
Calling all sweet lovers! If you love pudding as much as we do, we've got a treat for you:
London's First Dessert-Only Restaurant: The Idea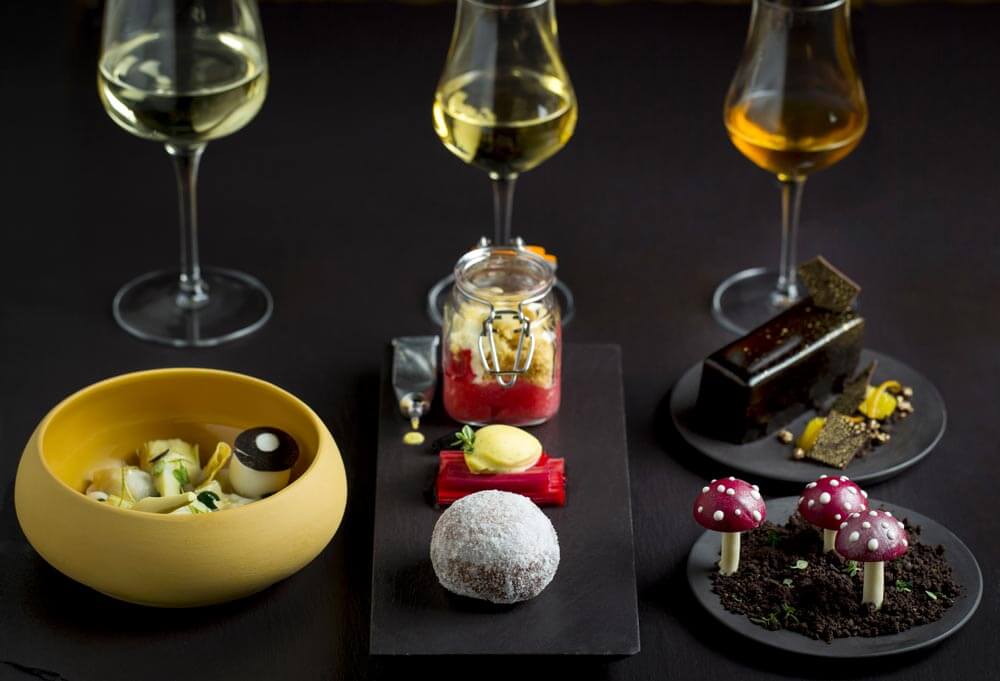 From Thursday 3 March, London will have its first dessert restaurant at The Café of iconic Café Royal on Regent Street. With menus created by Executive Pastry Chef, Sarah Barber, the dessert restaurant will feature a selection of exquisite tasting menus all served with optional wine pairing and available from 6pm to 10.30pm daily. Each carefully orchestrated menu will include a range of savoury bites to prepare the palate, before offering a unique journey of sweet plates all highlighting Sarah's creative skill and imagination.
 London's First Dessert-Only Restaurant: The Menu
The Sarah in Wonderland menu will feature five courses, starting with savouries such as the Milky Way, with goat's cheese, wild honey and beetroot snow and Chicken Foie with quince and brioche. Guests will then experience a journey of Sarah's Alice in Wonderland inspired desserts: Queen of Hearts with raspberries, Champagne and roses, Mad Hatter with kirsch and cherries and Eat Me, Drink Me with Snickers and chocolate malt shake.
Three-course Childhood Memories menus will also be available, comprising Sarah's take on nostalgic favourites such as Rhubarb & Custard and Jaffa Cakes.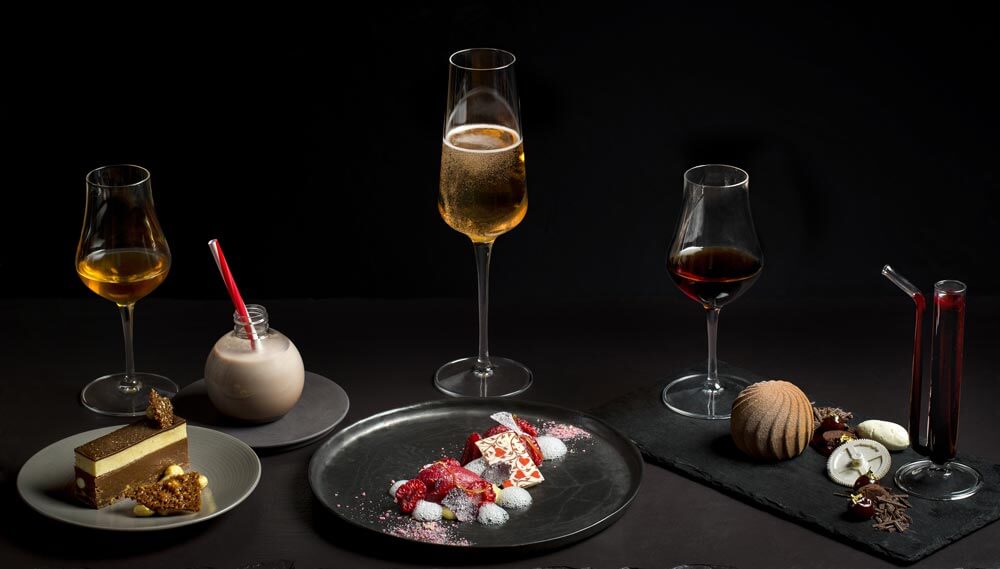 Furthermore, the Pick n Mix menu will allow guests to make their selection of four dishes, with savouries such as White Rabbit with Acapella cheese, artichokes and black truffle and Salmon Tart with silky avocado. Desserts on the Pick n Mix menu will include the Jaffa Cake, Eat Me, Drink Me and Queen of Hearts.
London's First Dessert-Only Restaurant: The Drinks
Wine flights will be available to accompany each menu, including sparkling Prosecco di Valdobbiadene with the Milky Way, Henriques y Henriques madeira with the Jaffa Cake and classic dessert wines such as Château Roumieu, Sauternes with the Eat Me, Drink Me.
London's First Dessert-Only Restaurant: Why Visit 
With its primary entrance located on London's vibrant Regent Street, The Café is an impressive space made from golden Siena marble, which by day offers guests the opportunity to celebrate the great European tradition of café culture.
As the historic entrance of the hotel, The Café echoes the heritage of Café Royal as a favourite London spot for epicureans, intellectuals, locals and for those visiting from further afield. Guests are welcomed to enjoy dishes within The Café itself, and all items are also available to take away. Tasting menus price starts from £26 per person.
For reservations please contact the team directly on +44 (0)207 406 3310 or via email restaurants@hotelcaferoyal.com. For further information please visit www.hotelcaferoyal.com.