It's nearly autumn and despite all pretences of current warm weather, the days are undeniably getting cooler and the nights are beginning to draw in. Food is a source of comfort during the autumn months. Nothing quite beats taking refuge from the cold in a cosy bistro or restaurant with a plate of mouthwatering food in front of you and a companion by your side. So, whether you're looking for a new foodie haunt or a celebration of international cuisine, we've brought you a list of 8 restaurants you need to try this autumn. Discover the best new restaurants in London September 2019 – tuck in:   
What: Sit down for a three-course meal at the Florentine and help save the bees while you're at it.  
The Lowdown: Throughout October, the Florentine is offering an exclusive honey themed menu from Monday to Wednesday alongside their a la carte menu. The menu has been inspired by their work with Dr Luke Dixon, an urban beekeeping expert and member of the British Beekeepers Association. Over the past 17 months, the restaurant has created an urban haven for a colony of 150,000 honeybees on its 4th-floor rooftop. So, rather fittingly, the Florentine's dedicated menu is a celebration of honey. Dishes include: smoked burrata, roasted beetroot and parsnips drizzled with honey & rosemary dressing, honey and soy roasted duck breast with sautéed girolles and honeycomb panna cotta topped with fresh blackberries. All dishes are available to enjoy individually or as part of a three-course set menu for £36 per person. Those who choose the set menu get a free Madame Bee cocktail included, made with honey-infused water, fresh lime juice, lemon juice, rosemary and topped with Chapel Down Brut. 10% of the price will go towards the Bee Friendly Trust charity for every item purchased on the menu. 
Where: 6 Hercules Rd, Lambeth, SE1 7DU
How to Book: Reserve a table here. 
What: Dine in style at Brown's Hotel's contemporary new restaurant led by Michelin-starred chef, Adam Byatt. One of the best new restaurants in London September 2019, we say. 
The Lowdown: Charlie's at Brown's Hotel celebrates the evolution of British cuisine with a nostalgic nod to the hotel's heritage by incorporating high-quality ingredients from all over the globe. Named after Lord Charles Forte, the restaurant is led by the talented Michelin-starred chef, Adam Byatt. His carefully curated menu is designed to delight with its seamless sophistication and charm. Daily specials include whole poached salmon and glazed Essex gammon served on a traditional Silver Trolley. Guests can also enjoy a seasonal a la carte menu featuring fried courgette flowers with truffle honey, whole 12oz Dover sole grilled or pan-fried with caper butter, and roasted Yorkshire grouse, blackberries and bread sauce. Expect an evening of elegance and charm surrounded by a botanical utopia, original wood panelling and artwork by the acclaimed Icelandic-born artist Kristjana S. Williams.  
Where: Albemarle Street, Mayfair, London W1S 4BP
How to Book: Reserve a table here. 
What: Discover 100 Wardour Street's new interactive a la carte menu created by Executive Head Chef Kim Woodward, then polish off the evening with a satirical cocktail from The Politicians. 
The Lowdown: 100 Wardour Street's playful new sharing menu is designed to bring people together. Crowd-pleasing dishes include Chateaubriand and Surf and Turf alongside enticing pasta plates such as Crab Tagliolini, Ragu Parpadelle and Kim Woodward's personal favourite, a decadent sharing Seafood Linguine. Vegetarian and vegan options are also available. Finish off with a choice of beautifully crafted desserts with options including a Lemon & Lavender Panna Cotta, Honey Brûlée with rosemary cookies and a sharing S'mores dish with marshmallows ready to melt, paired with biscotti and fudge sauce. Add a post-dinner cocktail to the meal from 100 Wardour Street's The Politicians cocktail menu. Inspired by political satire, this new menu transforms some of the world's most renowned figures into cocktail creations. Enjoy a 'May on the Rocks', a combination of bitter cognac with sweet notes of strawberry in memory of Theresa May's last days as leader. Help yourself to a 'Pride', a vodka-based drink inspired by Vladimir Putin. End the evening teasing Trump with tequila in a Mexican inspired 'The Wall'. 
Where: 100 Wardour Street, Soho, London W1F 0TN
How to Book: Reserve a table at the downstairs Restaurant and Club here. 
What: Launching this October, Wild by Tart is a neighbourhood restaurant set inside a former power station and coal store. Created by the duo behind Tart London, Lucy Carr-Ellison and Jemima Jones, the restaurant will also be operating alongside a bar, deli and kiosk, retail offering, events space and photography studio.
The Lowdown: Lucy and Jemima's menu will comprise if their signature seasonal and wholesome menu with bites, small plates and sweets all designed to share. Expect a mouthwatering medley of dishes including pulled pheasant croquettes with harissa yoghurt, clams nduja and cider linguine, and smoked tomatoes, burrata and basil oil. Sweet treats include grapefruit and basil posset, butterscotch pots and homemade ice creams. Why not indulge in a sourdough pizza fresh out of a wood-burning oven? Enjoy toppings such as spicy fennel sausage, pickled chilli, confit tomato and mozzarella and mixed mushroom with taleggio and tarragon. Set in a beautiful venue, the restaurant will retain the building's original arched roof structure with a high glass panelled ceiling, and skylights, dating back to the 19th century. Guests have the opportunity to dine at communal tables complete with an open kitchen or hire a private dining room located on a raised mezzanine overlooking the bustling restaurant below. 
Where: 3 – 4 Eccleston Yards, London, SW1W 9AZ
How to Book: Reservations will commence soon. The kiosk and deli are open Monday to Friday 8am – 5pm and Saturday 10:30am – 4 pm. 
What: Enjoy a selection of traditional Greek dishes that make a difference with The Real Greek's new Filoxenia Dinner Menu in partnership with the UK charity, Hellenic Hope. 
The Lowdown: This autumn, The Real Greek restaurant group are inviting guests to try their new Filoxenia Dinner Menu. Created in partnership with Hellenic Hope, a UK charity dedicated to helping Greek children in poverty, diners can enjoy a complete meal by choosing 4 dishes from across the menu. Start with an authentic Greek flatbread or fresh crudités paired with a cold Meze and dips. Then, move onto a choice of 15 hot and cold mezes with options including a chicken skewer served with lemon mayonnaise, and a spinach Tiropitakia with three filo pastry parcels with creamy leek, spinach and feta filling. Alternatively, guests can choose a vegan jackfruit Stifado, slow-cooked with button mushrooms, shallots and aniseed. Finally, diners can add a side of Greek Salad or Aegean Slaw. Developed by celebrity chef, Tonia Buxton, the Filoxenia Menu is priced at just £12.95 per person and 10p will be donated to Hellenic Hope. The menu will be available in all 15 Real Greek restaurants across the country from Sunday until Thursday, weekly. 
Where: The Real Greek restaurants throughout the UK. 
How to Book: Reserve a table at The Real Greek here and order the Filoxenia Dinner Menu after 5pm.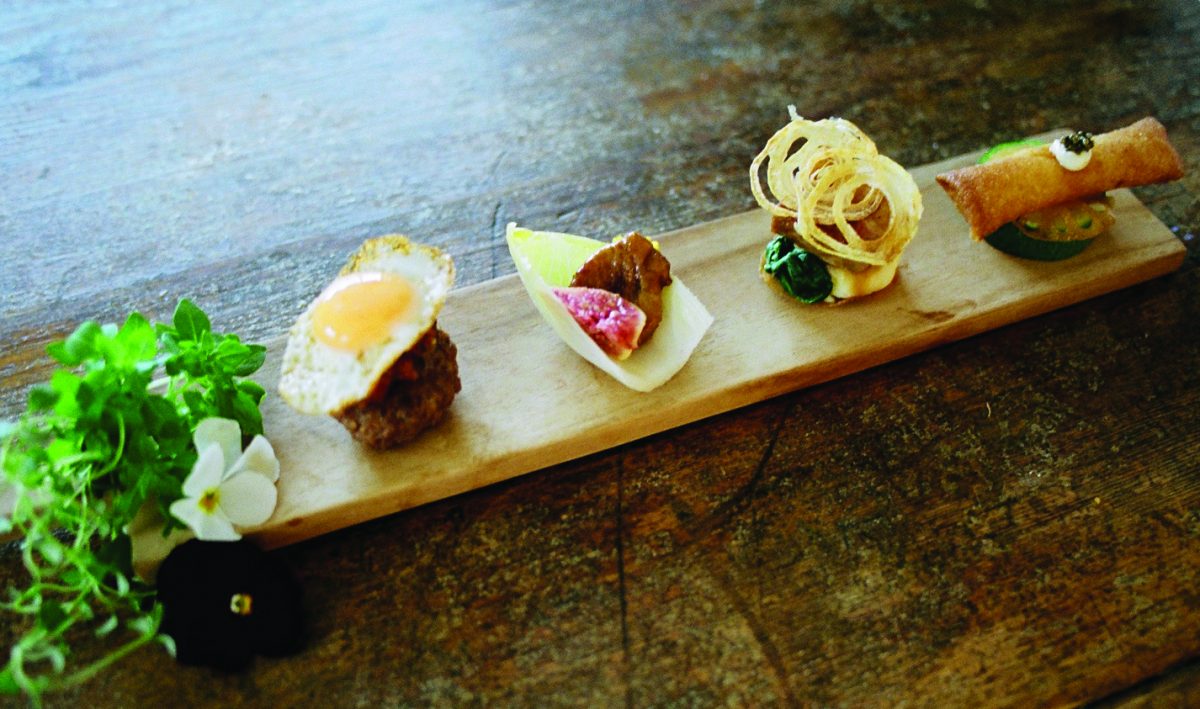 What: Coinciding with Japan Week in London (Monday 23rd September to Thursday 3rd October), Bistro Union is hosting Guest Chef Yoshiko Wada from 30th September till 2nd October. 
The Lowdown: For three evenings only, Yoshiko Wada is taking over Bistro Union to bring guests a very special menu that celebrates the culinary excellence of Japanese cuisine. For £50 per person, her mouthwatering menu includes a spicy Tuna Tartare served with crispy rice cube, shiso and chive, Beetroot and Snow Crab with yuzu and wasabi mayo, Sole Tempura featuring yuzu-kosho and seaweed butter soy sauce, Iberico Pork served two ways and a divine Red Bean Tiramisu to finish off. Owned by Michelin-starred chef Adam Byatt, Bistro Union is a cheerful establishment in the heart of Clapham. Usually featuring quality British cuisine, Bistro Union's three-day celebration of Japanese food is a real nod to London's ever-evolving multicultural food scene. 
Where: 40 Abbeville Rd, London SW4 9NG
How to Book: Get your ticket here.
What: London pub The Adam & Eve is back with a makeover and revamped menu just in time to be our next autumn haunt. 
The Lowdown: Young's pub's The Adam & Eve is a popular destination for after-work drinks or a Sunday roast with friends. Now, its new and improved interior features a 'Tree of Life' hot-desking space providing free WiFi and plugs aplenty for those looking for a fresh place to work. Taking inspiration from 'The Garden of Eden', Adam & Eve's interiors are designed with practical luxury in mind. Cosy up on sumptuous leather and velvet seating surrounded by rich deep green and teal interiors and colourful botanical prints. A destination for lunch, brunch and dinner, Head Chef Tony Sweeny has created a stylish menu with specials including British Hake with spiced lentils and cucumber & chilli salsa and lighter options such as honeyed goat's cheese, beetroot and walnut salad. Vegans can enjoy a reinterpretation of Tony's famous fish and chips using banana blossom with a side of chips, vegan tartar and mushy peas. Head there on the weekend for a Sunday roast with all the trimmings, host a party in their private room or catch up on the Rugby World Cup with their 6 HD Screens equipped with Sky Sports and BT Sport. 
Where: 77A Wells Street, London, W1T 3QQ
How to Book: Reserve your table here.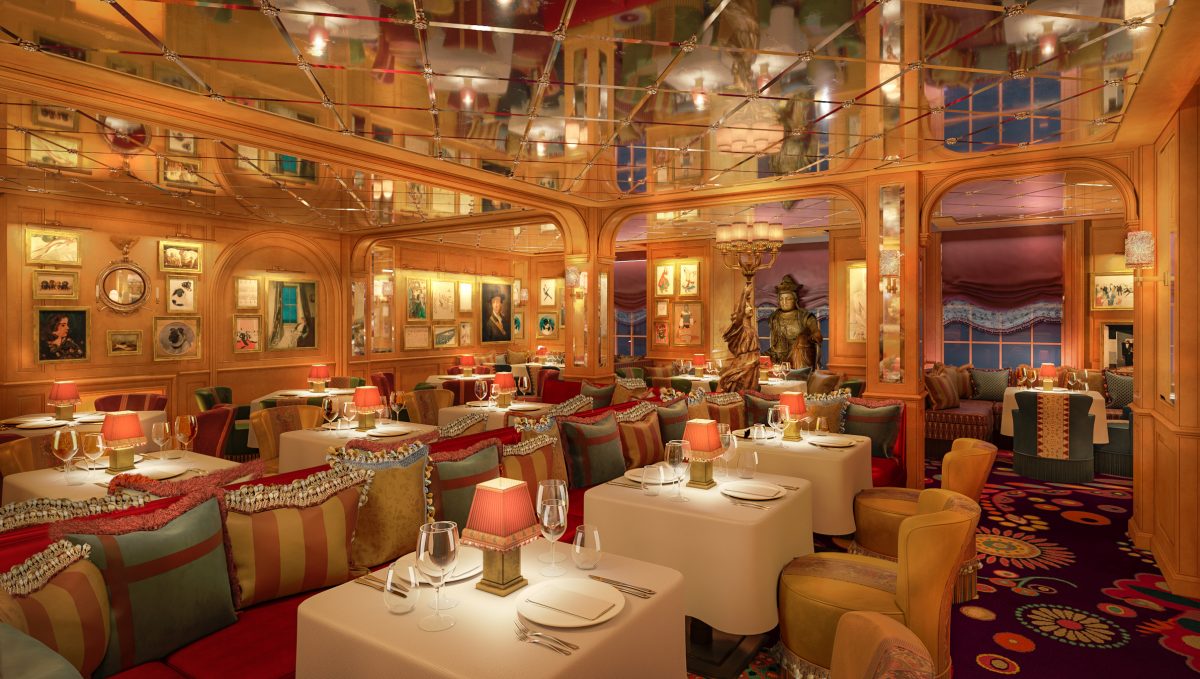 What: This October,  Annabel's is opening a stunning new Italian restaurant, Matteo's, for its members and their guests to enjoy.  
The Lowdown: Located on Annabel's third floor, Matteo's is expected to exude opulence with its decadent interiors and glamorous bathrooms designed by Martin Brudnizki. One of the best new restaurants in London September 2019 – the restaurant will become the proud owners of an extensive Italian wine list, expertly curated by Group Head Sommelier and Wine Buyer, Clement Roberts MS. Wines to look out for include the world's biggest selection of Sassicaia of Tuscany and Monfortino of Piedmont.Taking extensive booze collections in its stride, Matteo's will also be home to the largest selection of Dom Perignon champagne in any restaurant globally. Guests can tuck into a menu delicious Italian dishes such as Linguine Alle Vongole Veraci (clam linguine), Plin Ravioli Sugo d'Arrosto (meat ravioli, sage and rosemary jus) and Matteo's signature soft serves and gelatos. Choose from sumptuous flavours including Sicilian Pistachio, Piedmont Hazelnut and Stracciatella to name a few. 
Where: 46 Berkeley Square, Mayfair, London W1J 5AT
How to Book: Members and their guests can visit Matteo's in October. To apply to become a member or find out what the membership entails, visit the Annabel's website here.