About Time You Tried: London's Best Egg Dishes by OpenTableBy Angelica Malin
Did you know it's British Egg Week? We don't want to count our eggs before they've hatched, but we're pretty excited about it – and think there's going to be lots of omelette-eating at HQ to celebrate. To mark the special week, the restaurant experts at OpenTable have used their restaurant knowledge and customer restaurant reviews to discover the best egg dishes in London. Get cracking, kids:
What: Turkish Eggs – two poached eggs, whipped yogurt, hot chilli butter and sourdough (£7.50)
Why: You can't beat the wonderful and wacky fusion cooking here – this cafe, located near Seven Dials, Covent Garden, is the perfect place to meet, eat and drink in the West End. They do fantastic coffee and fresh juices, energising and hearty breakfasts with seasonal ingredients and weekend specials. Eat all the brunch. Spiced banana French toast, grilled bacon, orange blossom labne, tamarind raisin relish, orange vanilla syrup (£10) and Kopapa's hot-smoked salmon, toast, spinach, 2 poached eggs, yuzu hollandaise (£12.50).
Where: 32-34 Monmouth Street, Seven Dials, Covent Garden, London, UK WC2H 9HA
2. Eggs Benedict at Dean Street Townhouse
What: Eggs Benedict (£14)
Why: They do a stunning breakfast here. If you like porridge, you can't miss theirs – simple yet perfectly made, Dean Street's porridge (£4.50) is served with hot milk and brown sugar. One can only imagine that the porridge gods are smiling when this bowl is rolled out. Although certainly not the healthiest option around, it is worth tasting how porridge is supposed to be cooked – moist and creamy.
Where: 69 – 71 Dean Street, Soho London, W1D 3SE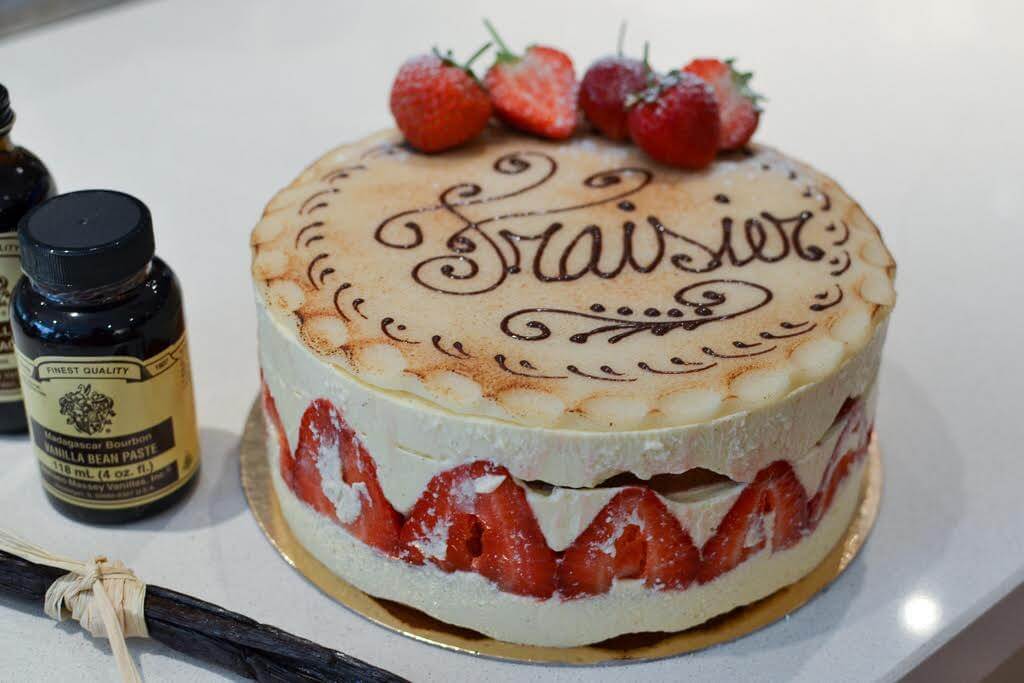 What: Shakshuka – braised eggs, piquante tomato sauce, smoked labneh (£11.50)
Why: Nopi is cool on so many levels; the decor, the white walls, the low-lighting. They do fantastic juices and some of the best breakfast in London  – the Shakshuka here is given a special kick with the smoked labneh – a traditional Lebanese soft cheese, with a slightly sour tang, that highlights the smoky flavours of the tomato sauce. Just brilliant.
Where: Nopi, 21-22 Warwick Street, London W1B 5NE
Photo Credit: Paul Winch-Furness
4. Omelette Arnold Bennett at The Savoy
What: Omelette Arnold Bennett (£17)
Why: This fluffy omelette, with smoked haddock, hollandaise sauce and cheese, was invented at the Savoy in the 1920s and named after the writer and critic Arnold Bennett. The chefs perfected it to his taste while he was staying at the hotel, writing a novel. Come her for amazing breakfast – literally everything on the menu is totally delicious.
Where: Strand, London WC2R 0EU
What: Baked eggs, Merguez sausage, tomato pepper ragout, Greek yoghurt and toast
Why: Come to Caravan for all the eggs; their baked eggs are utterly beautiful. Their cornbread is top; delicious, savoury cake-y goodness with a Mexican spice and depth, it's everything you could want in a brunch dish. If you're feeling bold, try the Pumpkin Waffle with baked ricotta, maple and pecans – it's utterly fantastic.
Where: Caravan, 1, Granary Building, Granary Square, London
Photo Credit: Paul Winch-Furness
6. Bangla-Scotch Eggs at Cinnamon Soho
What: Quail egg wrapped with spiced Bengali beetroot and vegetable
Why: Cinnamon Soho is the third modern Indian restaurant from Vivek Singh of The Cinnamon Cluband Cinnamon Kitchen. Located just a stone's throw from the cobbles of Carnaby Street, Cinnamon Soho offers fresh, seasonal Indian cookery, with a quirky British twist. Open all day for lunch, dinner, afternoon tea and cocktails plus Indian takeaway, you're guaranteed great service and great food in a friendly atmosphere.
Where: 5 Kingly St, London W1B 5PF
7. Eggs Benedict at The Wolseley 
What: Eggs Benedict (£14.50)
Why: For a real feast, try this incredible hotel. The Wolseley's breakfast comprises of home-made Viennoiserie, classic egg dishes, full English breakfast as well as fruit, yoghurts and cereals. Their Eggs Benedict are truly sublime. If you like something naughty in the morning, their French toast with bacon and blueberries is the one.
Where: 160 Piccadilly, London W1J 9EB
8. Omelette at The Modern Pantry
What: Sugar-cured New Caledonian prawn omelette, green chilli, spring onion, coriander, smoked chilli sambal, toast (£9.20)
Why: You literally cannot go wrong at The Modern Pantry; everything on their brunch menu is simply fantastic. We love the raspberry & ricotta pancakes with berry & liquorice compote and crème fraiche, and the grilled cornbread with chorizo and two fried eggs. Anna Hansen's cuisine is daring, yet elegant, with some unusual flavours thrown in – this omelette is unlike anything you've tried before, and the smoked chilli sambal gives the dish a fantastic richness and serious kick. Heavenly.
Where: 47-48 Saint John's Square, Clerkenwell, London EC1V 4JJ
9. Venison Scotch Egg at The Harwood Arms
What: Venison Scotch Egg (£4)
Why: The Harwood Arms might seem like a regular boozer on the outside, but step inside and you're greeted with some seriously good gastropub food.They are currently the only Michelin-starred pub in London and pride themselves on using the very best British produce with a focus on game and wild food. We can vouch for the confit duck leg with pumpkin and orange marmalade, swiss chard and kohlrabi – you won't be disappointed.
Where: Walham Grove, London SW6 1QP
Photo Credit: London Food Freak
What: Strapatsada – scrambled eggs on grilled sourdough with cherry tomatoes and feta cheese (£8)
Why: The brainchild behind OPSO is consultant chefs Georgianna Hiliadaki and Nikos Roussos, co-founders of two-Michelin starred restaurant Funky Gourmet in Athens. OPSO's menu of sharing dishes is spearheaded by signature fare such as grouper tartare; grilled salmon with celery root purée; pastitsio noodles with hilopites, beef cheek, tomato and béchamel sauce and lemon-oregano chicken drumsticks, slow cooked for 12 hours with potato purée. Best of all, you can enjoy your brunch on their 40 seater terrace outside.
Where: 10 Paddington Street, W1U 5QL
11. Croque Madame at Bar Boulud
What: Croque Madame – warm house-made ham & cheese sandwich (£13)
Why: Bar Boulud is the sister restaurant to the popular New York restaurant and has a seasonal bistro menu which includes an impressive selection of house-made terrines and pâtés, as well as a handful of signature sausages and burgers, adding an American touch to this French inflected bistro and wine bar. As well as a dreamy menu, the restaurant interiors are inspired by a contemporary take on the craft of winemaking with a sleek open kitchen and vaulted ceilings, while the deep, red-leather banquettes and zinc-topped bar creates a comfortable
Where: Mandarin Oriental Hyde Park, London, 66 Knightsbridge, London SW1X 7LA
Photo Credit: Vive La Revolution
12. Eggs Hussard at The Riding House Café
What: Eggs Hussard – poached eggs, Ox Heart tomato, ham, spinach, bordelaise and hollandaise (£11.50)
Why: Riding House Cafe has the warm intimacy that you crave in winter; snuggle into one of their back room booths, or sit at the bar with a carafe of white wine, and watch the (trendy media) world go by. You can't help but fall in love with somewhere that serves Challah for breakfast, too. The traditional Jewish bread, made with eggs and sugar to give it a brioche-like sweetness, is perfect when fried in a little sugar, as they do in Riding House, and served with a dollop of tart natural yogurt.
Where: 43-51 Great Titchfield St, London W1W 7PQ
13. Tortilla de Patata at Camino
What: Tortilla de Patata – Spanish potato omelette (£4)
Why: Enjoy the theatre of traditional Spanish ham carving at Camino's open jamón counter, where they have a selection of impeccable quality Ibérico black pig hams and lots more. All Caminos serve some of the best wines and craft beers Spain has to offer plus fantastic gin-tonics served in huge goblets. They are open everyday for lunch, dinner and everything in between – try them on weekends for Bottomless Brunch – 3 courses and bottomless cava for £30 per person, including fine charcuterie and irresistible churros. Genius.
Where: 5 Canvey St, London SE1 9AN