According to Detox kitchen founder, Lily Simpson, 'all food should be tempting and pleasurable to eat.' That's the problem Lily, the problem and, potentially, the answer. ALL food – so carrots on par with chocolate, hummus as much as huevos rancheros… I'll stop before this turns into a list of really yum foods paired with a healthy alternative beginning with the same letter (I like alliteration – and alcohol).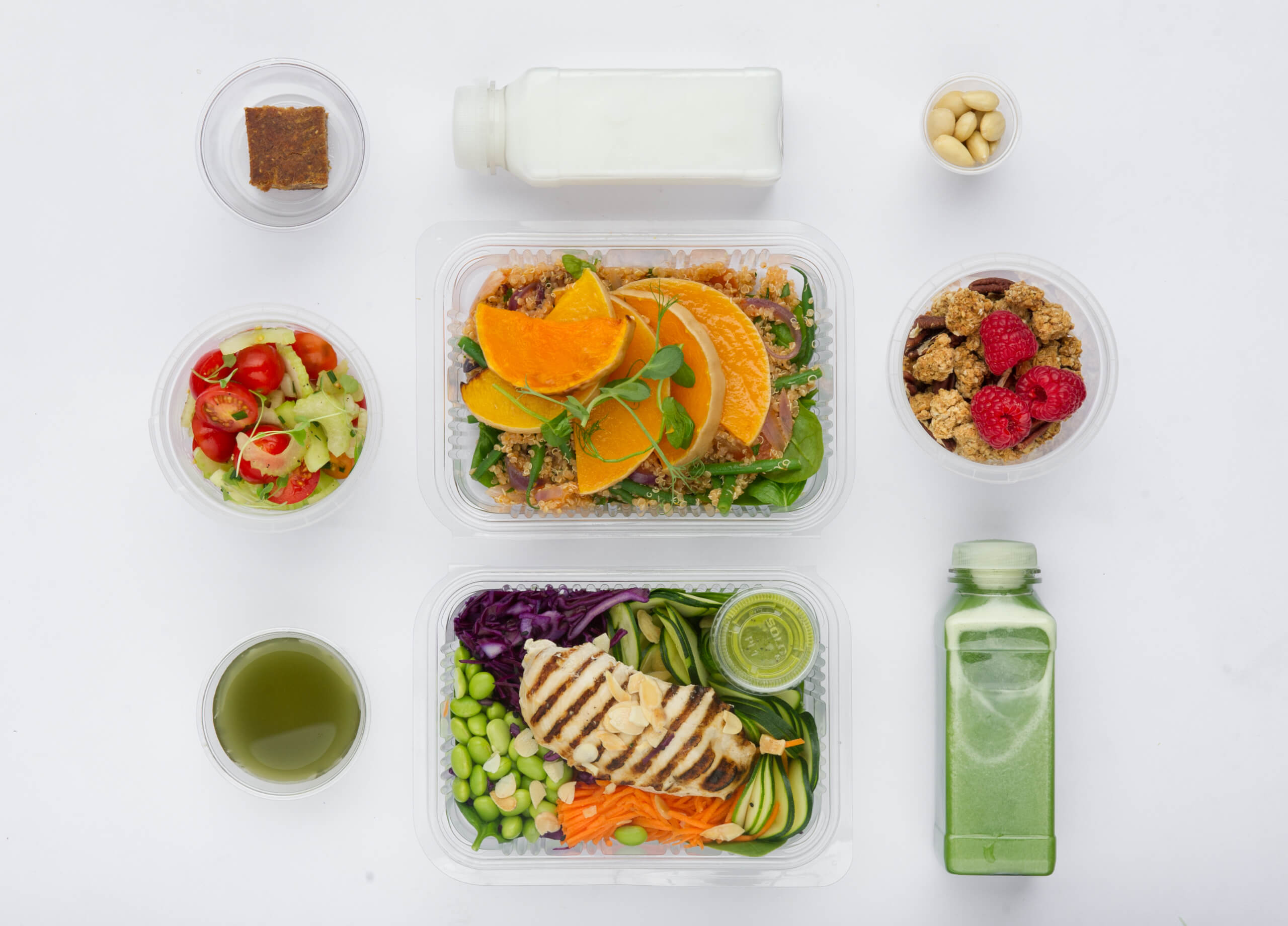 With a reboot in healthy eating the goal, I thought The Detox Kitchen – with branches in Kingly Court Fitzroy Place, Selfridges and Planet Organics across London – seemed like the optimum choice. Heralded by A-listers including Gwyneth Paltrow and Elle MacPherson as a haven in the city for wholesome food, I knew this was the place I needed to go to get 'the glow.' Essentially, the Detox Kitchen's mantra is about removing foods that make us feel tired and bloated, and replacing them with a healthy balanced diet rich in plant based foods and lean protein. Promising that you will start to feel more energised, less stressed and lighter, the Detox Kitchen offers a series of programmes and home delivery options for a kick-start in healthy living. Cancelling out caffeine so you can reset your taste buds – their ethos sits in-line with novel concepts including 'only eating when you're hungry' and 'dine when naturally prompted by your body.' This would be a challenge.
It was perhaps a bit ambitious to start the 900 calorie a day green detox programme the Tuesday post Easter Monday but I'm naïve and needed a reset almost as much as I NEEDED that Lindt bunny Easter Sunday morning. But I digress. 7am Tuesday morning arrived, and brought with it my first Detox Kitchen Deliver. Scurrying inside with my haul of goodness I started to disassemble my hoard of food for the day. It's strange to see the entirety of a days food placed in one small box in the morning – a good lesson in food to plate ratio indeed. At the bottom of the box there is a pamphlet which reads – 'this package has been designed to kick-start your healthy lifestyle.' Good.
A little background….
What packages are available?
The Detox Kitchen packages are basically a diet delivery company to help people lose or maintain a healthy weight.  You can choose from a series of packages including: Protein, Vegan, Green with Protein and Active Protein. Based on the principles of balanced healthy eating, the packages, created by chefs and nutritionists, are designed to cleanse the body and ensure you will feel revitalised and energised pronto. You can choose your duration from a minimum of five days, but these days don't need to be taken consecutively; you can choose your days.  http://detoxkitchen.co.uk/packages
Ok, so what's in the box (beside the motivational pamphlet)?
Inside your box you'll find 3 green juices, 3 meals, and 3 shots – wheatgrass, spirulina and ginger. The meal pots are labelled 'breakfast,' 'lunch' and 'dinner' but the rest is up to you to take throughout the day as you like. You also receive two tablets to take per day – biocare acidphilois (probiotic) and chlorella (to keep you regular). All packages are free from wheat, dairy, refined sugar and any preservatives.
What I Ate:
DAY 1: TUESDAY
Fresh Juice 1: Cucumber, celery and apple
Breakfast: Pineapple and coconut
Fresh Juice 2: Pear, courgette and broccoli
Nuts: Brazil nuts
Lunch: Roasted cauliflower and grilled aubergine chunks with a lemon and cumin yoghurt dressing
Fresh Juice 3: Cucumber, spinach, celery and lime
Dinner: Parsnip and carrot chips with a green salad and a soy yoghurt dressing.
DAY 2: WEDNESDAY
Fresh Juice 1: Cucumber, celery and apple
Breakfast: Carrot crudités and broad bean mash
Fresh Juice 2: Pear, courgette and wheatgrass.
Nuts: Walnuts
Lunch: Edmame, white cabbage, bok choi, cucumber and black sesame salad with a coriander dressing.
Fresh Juice 3: Cucumber spinach, celery and lime
Dinner: Roasted courgette, yellow peppers and rocket with a soya yoghurt dressing,
Day 1 was like walking on a wad of freshly cut wheatgrass all day, bouncing along until dinner time. At 6m I found myself yearning for a little something to finish out the evening, but persevere I must, and I did.
Day 2 began with a grumble from my tum but nothing that wasn't easily dampened out by a morning juice and the thoughts of my (reference menu) carrot crudités and broad bean mash…? Eh, for breakfast? I stood amongst the naysayers in the office kitchen that morning but was surprised upon tasting the green mix to find that I liked it, rather a lot actually. Day two my palette just wasn't as excited by what I was eating. Perhaps knowing this was my last trial day had left a feeling of discontent. The day ended with less of a hunger pang than it began. Progress.
Day 3 and I was on my own; no 7am package delivery, no correctly portioned, labelled meals delivered to my stoop. I was alone in the #eatclean metropolis. Yet, even after two days of the programme I felt a recharge of energy and a want to "check-in" (for lack of a less Americansied term) with myself. I had a small portion of fruit and two boiled eggs for breakfast. Lunch was chicken and a salad and lunch grilled salmon and veg. And then that's when I realised, I was becoming Gwyneth Paltrow!!
While the packages are genuinely yummy its seems unsustainable to maintain this style of eating (via delivery) 365 days a year, with average daily order costs weighing in at about £32 per day (and remember that five day minimum order.) Ideal for a celebrity's spend, I wont be keeping up with the deliveries (for financial reasons), but I'll be frequenting the deli at Kingly Court a whole lot more and have even purchased the Detox Kitchen cookbook – for all my virtues. It's a running start to a healthier you. Make yourself green with envy.