Let's talk regenerative burgers. Not a phase that gets banded about a lot. However, Honest Burgers are changing the game when it comes to the beef they use, and the burgers they bang out (still the best burgers IMO).
It's a move which has been two years in the making, and a costly one for the Honest group to bring to fruition across its 41 restaurants – but one it feels passionately about and compelled to instigate. In short, it now means Honest work directly with farmers to promote restorative practices in the industry, bringing them back into the supply chain by paying them fairly with stable, premium contracts; working with them on sustainable solutions (both financial and environmental); ensuring totally traceable produce; and giving them a career that values their product and craft.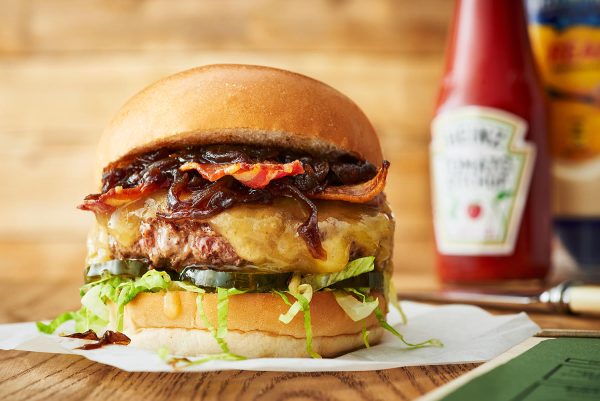 However, one thing that hasn't changed is Honest's commitment to serving up some of the UK's best burgers (big statement, but we back it). The group's tried-and-tested 'chopped, not minced' formula is firmly staying put to produce juicy patties, as chopping the beef holds the flavour in and keeps the meat coarse (not mushy), and really tender so Honest's burgers cut like butter, but most importantly, stay together.
In terms of the meat itself, while Honest previously used a 20% rib cap and 80% chuck mix for its patties, the group now use more diverse cuts in its burgers to utilise a higher proportion of the animal. By buying the whole cow directly from farmers (instead of via a butcher), Honest can guarantee that regenerative standards are upheld – as such, 70% of the cow will now go into Honest's regenerative patties, with the remaining 20% prime cuts sold on to some of the UK's best steak joints (and 10% constituting offal).
Enough about the beef, make a beeline to your nearest Honest (or order via Deliveroo), and try the restaurant's new beef burgers for yourself.
To find Honest Burgers near you, see here.