About Time: You Tried Crosstown's Vegan Hot Cross Bun DoughnutsBy Adam Hassanali
With Easter just around the corner, get ready to indulge in Crosstown's limited edition vegan Hot Cross Bun Doughnut. Between March 20th and April 11th, this tasty treat will make a triumphant return to the menu.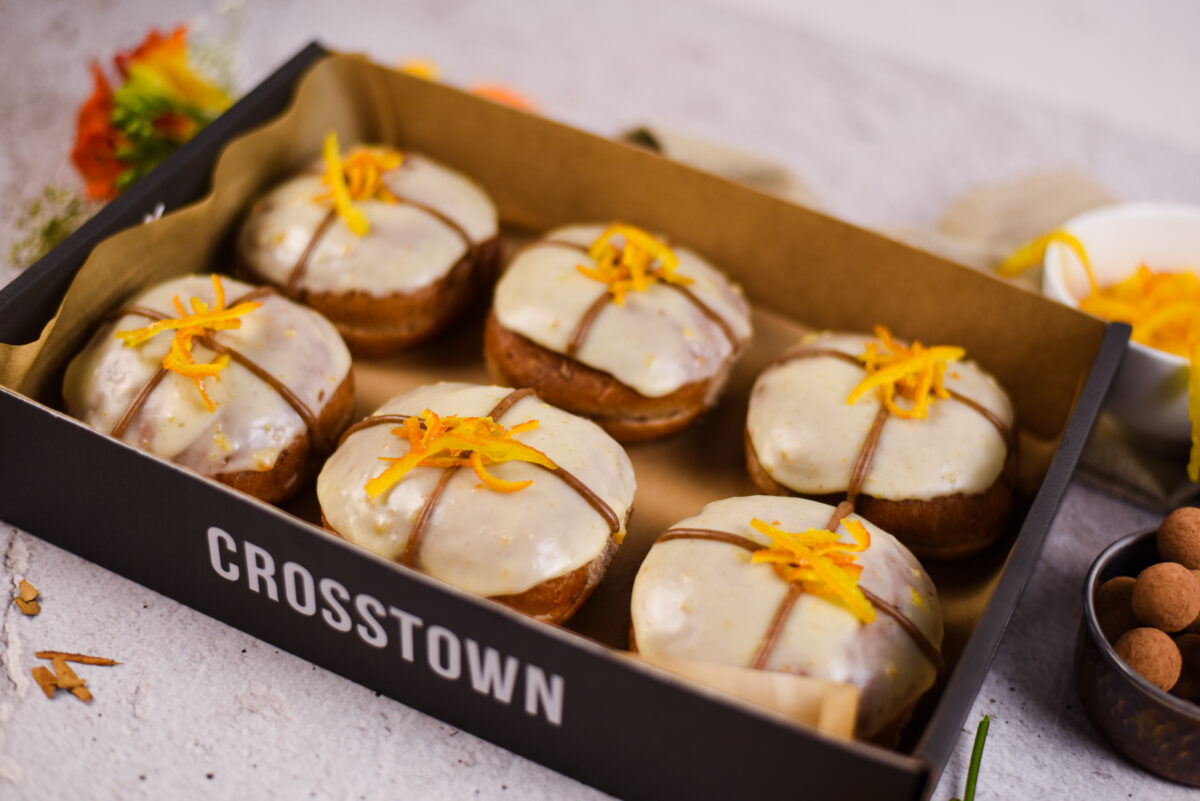 But that's not all… Crosstown Doughnuts has curated the perfect Easter sharing boxes for you and your loved ones to indulge in or even send as gifts. According to Adam Wills, the co-founder of Crosstown, these boxes are a great way to "Celebrate Easter the Crosstown way!"
These Easter boxes are available for store collection or delivery across England, Wales, and Scotland.
Crosstown Doughnuts: The Flavours
In addition to the Hot Cross Bun Doughnut, Crosstown offers a range of delicious flavours to satisfy any sweet craving:
Almond Brittle – Almond brittle speckles in luscious milk chocolate, for a treat bursting with nutty, caramel flavours.
Dark Chocolate – Rich and indulgent, in signature 72% dark chocolate is accessible and fruity with a luscious nutty finish.
Matcha – Smooth and herbaceous matcha provides an earthy balance to sweet, indulgent white chocolate. Filled with a creamy matcha ganache as an ode to Crosstown's matcha doughnut fans.
Milk Chocolate – Smooth and creamy, in signature 35% milk chocolate is light-hearted, delicious, and nostalgic with subtle hints of caramel.
Coffee – Rich, nostalgic notes of Crosstown's espresso blend melt into creamy 50% dark chocolate. In partnership with Caravan Coffee Roasters.
For more information or to order a box, see here.