About Time: You Discovered the Best Dumplings in ChinatownBy Alicia Grimshaw
There's no better place to celebrate National Dumpling Day on 26th September than Chinatown London. With so many restaurants to choose from, you can sample a range of authentic dumplings, beautifully crafted, steamed, pan-fried or served in a heavenly broth.
Chinatown London is a melting pot of culinary diversity and this is shown by the variety of dumplings on offer. This year, branch out from the traditional Cantonese dumpling and delve deeper into Chinatown London's dumpling offering. From Chinese regional dumplings from Chengdu, Beijing and Shanghai to Japanese Gyozas and Korean Mandu, you can taste your way around East Asia in, well, dumplings. To aid you in your dumplings discovery, we've discovered the best plump bites in Chinatown: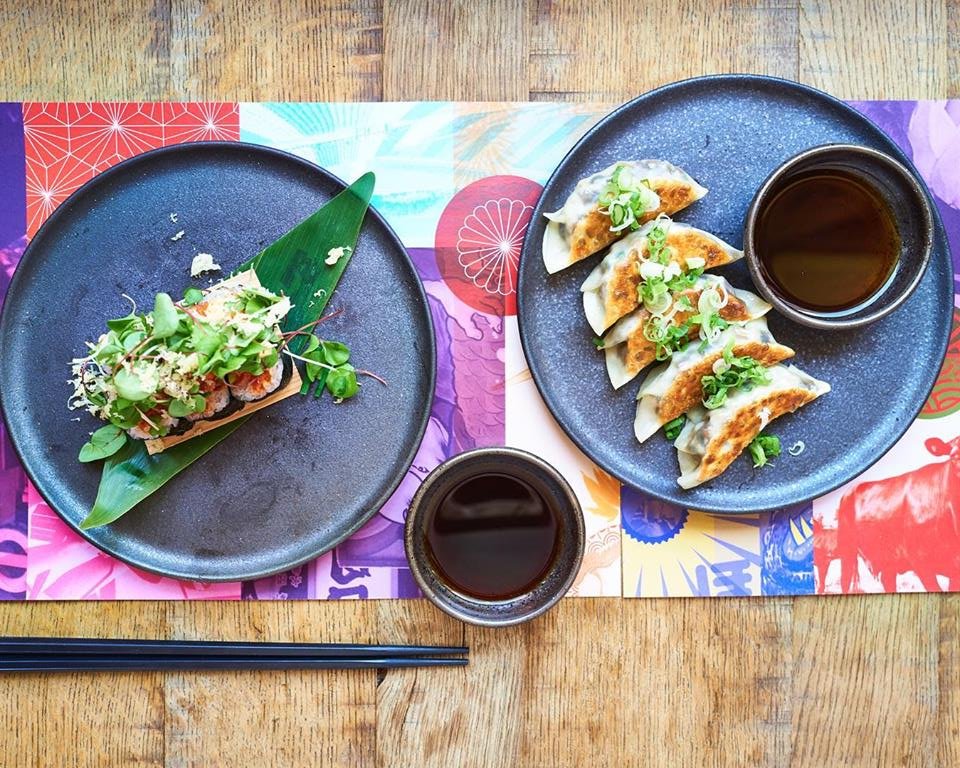 Order: Japanese Gyōza
The Lowdown: Gyōzas share many similarities with the Chinese Jiaozi – the main difference is the rich garlic flavour and thinner wrapper. The most common version of a gyōza is with minced pork, cabbage, Asian chives and sesame oil, garlic and ginger. At Ichibuns Wardour Street you can stick with tradition with their prawn, garlic and chive flavour or be adventurous and try the chicken and shisho with ponzo sauce or mushroom Gyōza; a mixture of shiitake, portobello, king brown, and jicama.
Where: 22 Wardour Street, London W1D 6QQ
Order: Korean Mandu
The Lowdown: The Mandu was long a part of the Korean royal court cuisine to be eaten during the winter months but have since become a popular dumpling to consume all over Korea and the world. The mandu varies wildly in stuffing, but what stays true to the Korean heritage of mandu is the warm vinegar soy sauce it's always served with. Chinatown London's Korean BBQ restaurant Olle are renowned for their top-quality beef, and this applies to their beef Mandu too. Their beef filling uses up premium off cuts from the restaurant, combining wagyu beef with high-end Scottish Aberdeen Angus.
Where: 86-88 Shaftesbury Avenue, London W1D 5AY
3. For Taiwanese Dumplings: XU 
Order: Taiwanese Taro Dumplings
The Lowdown: Taiwanese cuisine is heavily influenced by the mid to south east region of China, most notably from Fujian province, thus you can see many similarities in their dumplings. At 1930's Taipei inspired teahouse, XU, they like to develop traditional dumplings with a creative twist. Their fillings use two very Taiwanese influenced flavours; a Taiwanese sweet cured sausage and sweet potato and miso. The exterior dough is created by using a unique taro tapioca mix. The dumplings are then pan fried to achieve a crispy bottom, allowing you to taste two different textures. Kow choi (Chinese chive) oil adds a brilliant vibrant green to the dish.
Where: 30 Rupert Street, London, W1D 6DL
Photo Credit: Carol Sachs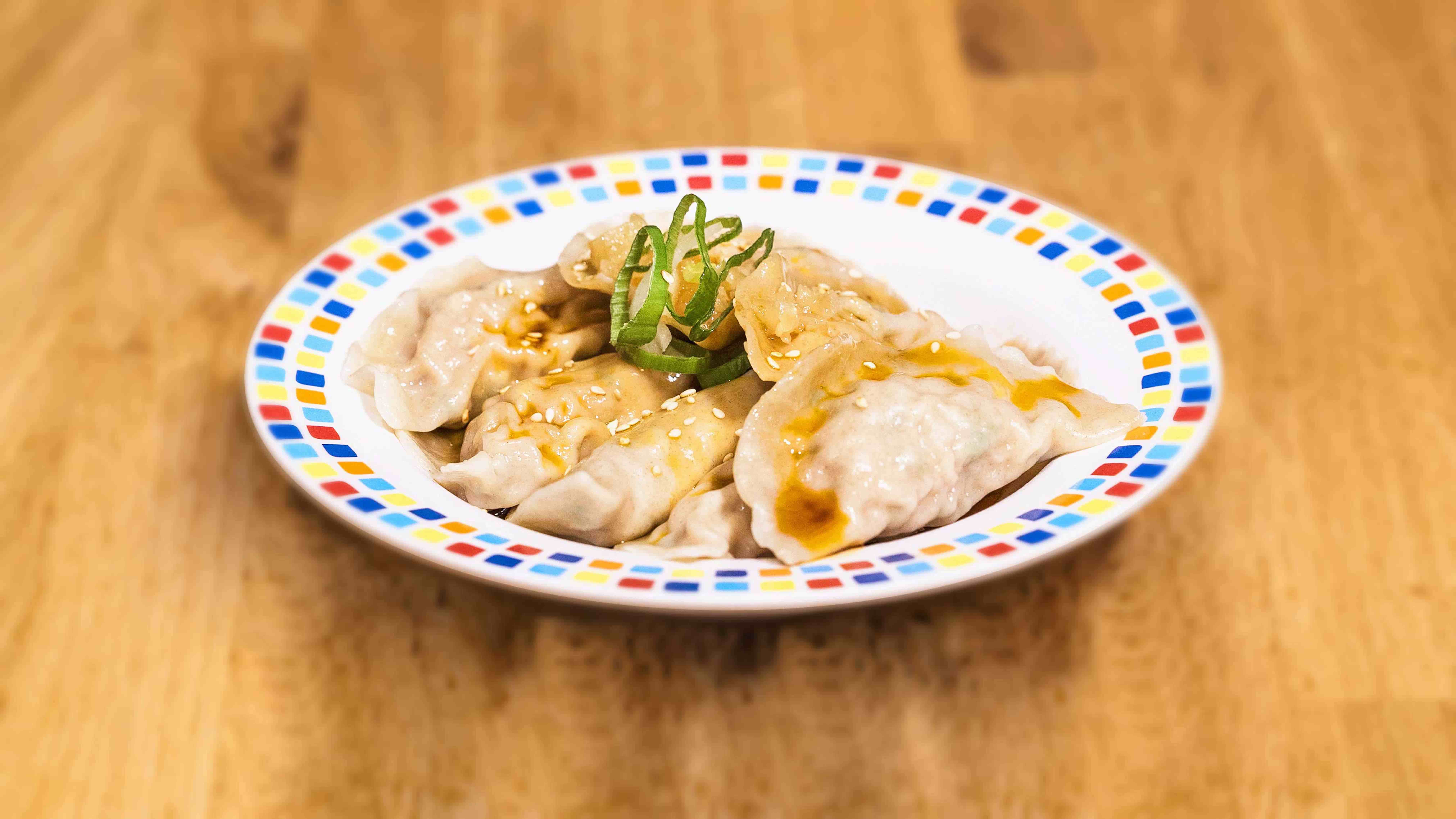 Order: Chao Shou
The Lowdown: Chao Shao are made with square skins, folded corner to corner creating a distinct crescent moon shape and are filled with pork and ginger and boiled. The additional flavours come from the sauce in which they are served – a mix of Sichuan soy sauce and chili oil. Baozi Inn are experts in traditional Sichuanese spicy street food, and are the go to place in Chinatown London for pork Chengdu dumplings.
Where: 26 Newport Ct, London WC2H 7JS
5. For Spicy Dumplings: Jen Café
Order: Beijing Dumplings
The Lowdown: The specific style of Northern Chinese dumplings origination from Beijing are made with a medium-thick wheat skin, and served boiled or boiled and then pan-fried. At Jen Café, you've got to taste their succulent spicy pork and vegetable-filled Beijing Dumplings, which, should you pass by in the day, can be seen being lovingly crafted in the window. Perfectly pinched parcels of perfection.
Where: 4-8 Newport Pl, London WC2H 7JP
One for luck…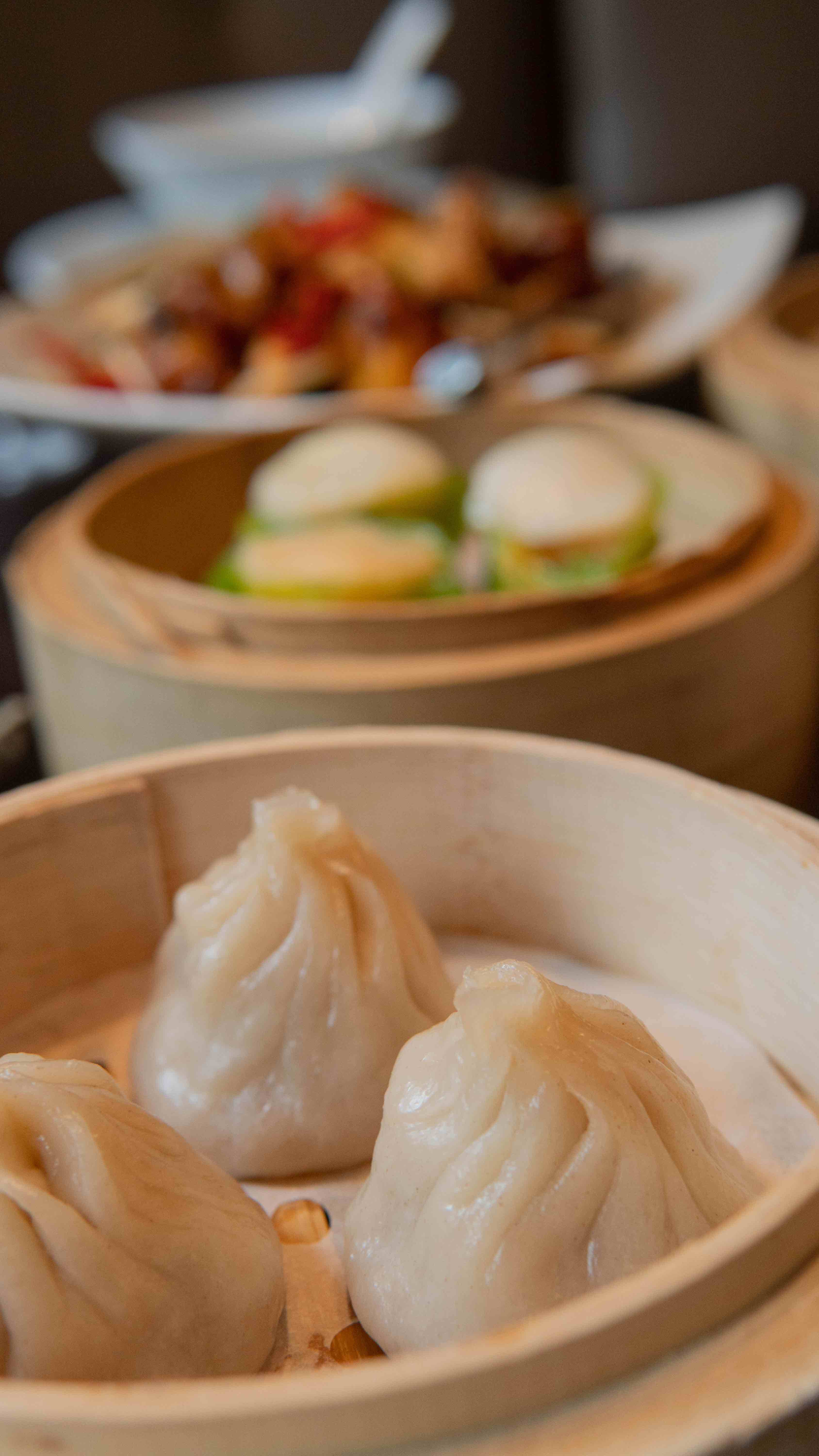 Order: Xiao Long Bao
The Lowdown: Xiao long Bao (literally "small basket buns," named for the bamboo baskets they're steamed in) have delicate skins that encase a pork based filling and a gelatinised meat broth. During steaming the broth liquefies, poaching the pork in a rich, savory soup. Plum Valley excel in the art of Xiao Long Bao, made fresh daily, they combine pork with crab meat for something extra special!
Where: 20 Gerrard St, London W1D 6JQ