4th July in London, anyone? You didn't ask for this feature, but we're giving it to you anyway. We may not be American, but, hey, the yanks gave us BBQ and ribs, and we're forever in their debt for that. Looking for a USA-inspired chow down? Here's where to celebrate American Independence Day in the capital – it's a full on meat fest, so pack your napkins and come hungry. Happy eating, London:
1. For a Taste of the Deep South: Shotgun
What: Shotgun Bar and BBQ joint are offering Londoners a chance to get into the 4th of July party spirit with a weekend long bonanza celebration of this American holiday. Wear your stretchiest pants, and come hungry – the chaps here don't mess about, and this is going to be one of the best events for 4th of July in London.
Eat: On Friday July 1st, the restaurant will be kicking things off with 2-for-1 cocktails all night, such as their seasonal watermelon punch. Carrying on the party, Saturday and Monday, Shotgun will be opening up their kitchen for a chance to feast on the best BBQ in town and give guests a sneak peak behind the scenes. Highlights will include the famous baby back ribs and USDA point-end brisket, coleslaw, cornbread and peach cobbler.
Price: Tickets for lunch or dinner are £35 per person and include a welcome cocktail on arrival. For tickets 020 3137 7252 / info@shotgunbbq.com.
Where: 26 Kingly St, London W1B 5QD
Photo Credit: Tom Bowles 
2. For Sweet Treats: Crosstown Doughnuts 
What: Crosstown Doughnuts are bringing big stateside flavours to the capital this July, with their special limited edition Independence Day box with four different flavours inspired by classic American favourites. There's no better way to celebrate 4th July in London than doughy goodness, right?
Eat: The four flavours include key lime pie – a signature sourdough ring hand-dipped in a lime glaze with a vanilla pie crust crumble topping – and for a boozy doughnut try the Jack Daniel's option, a Bourbon custard encased in chocolate sourdough, topped with a bourbon icing and caramelised pecans. Sweet fiends need not worry, devour the apple pie doughnut – chunky apple compote filling, finished with a vanilla glaze and vanilla pie crust crumble. And last but not least, the peanut butter berry – Crosstown's version of the beloved PBJ, with sweet peanut butter icing, tangy blackcurrant compote and crunchy roasted peanuts.
Price: Mixed 12-pack boxes (£30) are available to pre-order online now for delivery or collection on 4th July only. Individual flavours will be sold across all of their retail locations from Monday 4th – Sunday 10th July, while stocks last, priced at £3.50 each.
Where: Locations here
Photo Credit: Maz McEwan
3. For an NYC Extravaganza: Ben's Canteen
What: Channel your inner yankee with friends on Sunday 3rd or Monday 4th July, and enjoy a three-course set dinner to celebrate Independence Day at Ben's Canteen. The kitchen team have pulled out all the stops for their BC NYC inspired menu, and we think it's one of the best ways to celebrate 4th July in London this year.
Eat: The night kicks off with a cheeseburger slider made with aged beef patties from local butcher HG Walter, topped with American cheese. To follow, the kitchen team have gone wild with their BC NYC inspired Hot Dog  – it's so good they're keeping the exact details a secret for now. This major league menu wouldn't be complete without a generous wedge of the classic baked NYC cheesecake laden with pretzel ice cream to finish. Glorious.
Price: The menu is priced at £20 for three courses
Where: Earlsfield: 422 Garatt Lane, SW18 4HW and  Battersea: 140 St John's Hill, SW11 1SL
4. For a Meat Medley: Blue Plate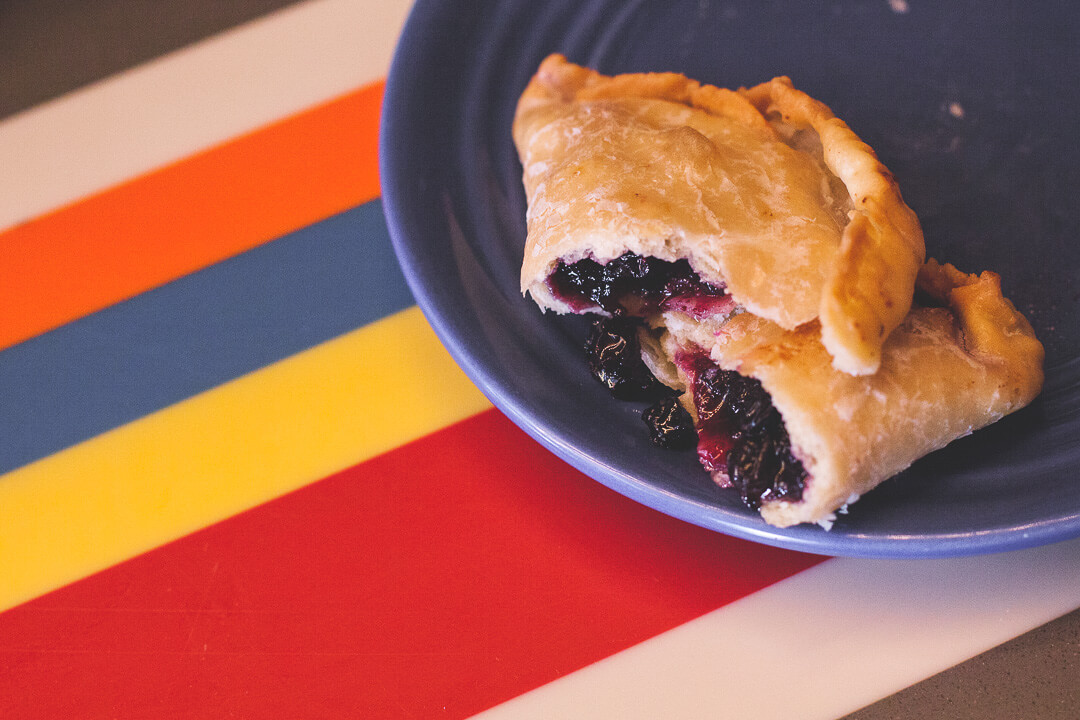 What: The chefs at Blue Plate, part of award winning bakery Outsider Tart, have been putting the finishing touches to their holiday menu to celebrate American Independence Day in style. If you're looking for a delicious way to celebrate 4th July in London, look no further.
Eat: This year the menu includes Pig Out, a meaty combination of pulled pork and baby back ribs, Cluck and Pluck – spicy bourbon BBQ chicken with buttermilk loaf, and Street Dogs – two dogs with hot onion tomato slaw. They also have some fantastic side dishes and cocktails added to the line up too. They'll be rolling on their special menu on Saturday night (2nd), all day Sunday (3rd) with the foodie proceedings end on Monday (4th).
Where: 85 Chiswick High Rd, London, UK W4 2EF
5. For a Go Hard or Go Home Situation: The Diner 
What: The Diner is celebrating 4th July in London with a limited edition menu. Available at all 9 locations, the American feast includes shredded beef mac and cheese lollipops, super queso', a patty melt' and a NYC cheesecake sundae. All Americans are invited to show The Diner their US passport when ordering from the Independence Day Menu and get a free Pabst Blue Ribbon. God bless America.
Eat: Kickstart your Independence Day spread with one of The Diner's banging starters. Choose between the Shredded Beef Mac & Cheese lollipops accompanied with hot sauce or tuck into the Super Queso. This all time favourite features tortilla chips loaded with beef chilli, guacamole, sour cream and tomatillo salsa is topped with piles of melted cheese. The ultimate game changer is the love child of grilled cheese American sandwich and a burger, the Patty Melt. This divine dish heroes an 8oz beef speyside patty, US cheese, bacon strips and onion jam wedged between chunky white bread, toasted to perfection and wrapped in grilled cheese.
Prices: Dishes start from £6
Where: Locations here 
Photo credit: Paul Winch-Furness
6. For a Burger Bonanza: All Star Lanes  
What: Boutique bowling experts All Star Lanes are adding an extra slice of Americana with their limited edition Dagwood Burger and a cocktail list that proudly salutes to our stateside cousins. The items are only available until next Monday, so get down pronto to celebrate 4th July in London.
Eat: The Dagwood Burger is 6 inches of magnificent layered goodness, 12oz of prime, double chuck and rib patties and including fresh cuts of cured salami, spicy chorizo, deli sliced turkey, holey Swiss Cheese topped off with a runny, sunny-side egg in a toasted brioche bun. For those who find milkshakes a bit tame, feast on the Bye Bye Miss American Pie – vodka, biscuit, vanilla ice cream, sweet caramel syrup, topped with Chantilly cream and dusted with apple and cinnamon pie sprinkles. Or see stars with the shot trio aptly named Red, White and Blue which are coloured accordingly. 4th July in London never tasted so good.
Price: Burger is £17.50
Where: Locations here 
7. For a South American Banger: The Richmond 
What: The Richmond in Hackney has put together a special finger lickin' set menu for this year's American Independence celebrations. For those looking for a taste of real Americana chef and co-owner Brett Redman has devised a classic menu including cajun shrimp, Maryland crab cakes and smoked cheddar grits. It's going to be one of the most authentic ways to celebrate 4th of July in London, and we cannot wait.
Eat: Starters include peel and eat cajun shrimp, Maryland crab cakes and cobb salad. For the main event, feast on buttermilk and pickle juice fried chicken, bourbon and maple red eye gravy, Parker house rolls, barbecued corn and red cabbage slaw. In true American style there's banana and white chocolate banoffee pie for pud. Wash everything down with The Richmond's very own picklebacks, for a real 4th July in London experience.
Price: The menu priced at £25 will be available for lunch on Sunday July 3rd and for dinner on Monday July 4th July.
Where: 316 Queensbridge Rd, London E8 3NH
Photo Credit: Ed Reeve
What: Looking for a cheap way to celebrate 4th July in London? Well, Balthazar is calling all Londoners to dress up in both Stars AND Stripes on 4th July, to eat an exclusive American-inspired 4th July menu for free. And people say there's no such thing as a free lunch.
Eat: The 4th July menu, created by Chef Robert Reid, will include a show stopping Independence Day dog, layered with beef and crispy shallots, a signature Balthazar macaroni cheese or the classic Balthazar Burger and french fries, plus an all-American hot apple pie and vanilla ice cream. To wash it all down, enjoy a 4th July Crush cocktail or a cold Budweiser. There will also be a list of all-American cocktails which include the Fuzzy Navel and the Obama Slammer, available exclusively throughout the day.
Price: Menu above is £20 per person.
Where: 4-6 Russell Street, London WC2B 5HZ
Photo Credit: Steven Joyce
9. For Red Meat Galore: Bodean's 
What: Want a meaty way to enjoy 4th July in London? You're in luck. Bodean's BBQ is offering a 12oz USDA Stone Creek Black Angus ribeye or striploin steak with fries and a Lagunitas IPA beer usually sold at £28.20, but to celebrate the Declaration of Independence on 4th July 1776, get your hands on the steak for the bargain price of £17.76.
Eat: The only thing better than beer and a steak is whiskey and a steak (trust us on this) and from the 2nd to the 10th of July, a bespoke Jack Daniel's based tipples menu will be available at pocket friendly prices. Starting from £6, cocktails include the classic Old Fashioned and A Lynchburg Gent in New York, a twist on the New York Sour. This great value meal offer is only valid on Monday the 4th July and is available across all seven branches.
Price: Reduced menu starts from £17.76
Where: Locations here 
10. For a Crayfish Party: Avenue x Crayfish Bob 
What: Calling all seafood lovers! Avenue restaurant and Crayfish Bob have teamed up to throw one hell of a party to celebrate Independence Day. Expect thumping tunes, booze a' plenty and more crayfish than you can shake a stick at. Man, we love a good knees up.
Eat: On Saturday 9th July, modern American restaurant Avenue is hosting a traditional Louisiana crawfish boil in collaboration with Crayfish Bob. You'll be welcomed with a punch cocktail on arrival, before tucking into the traditional crawfish dish and finishing with a slice of pecan pie. There will be unlimited Prosecco flowing from 8pm to 10pm, live music from Crayfish Bob & the Cray Twins and a DJ 'til late, for an all-American Independence Day celebration.
Price: £60 per person
Where: 7-9 St James's Street, London SW1A 1EE
11. For an American Brunch: Hanger sw6 
What: Hanger sw6, the newly opened neighborhood steak restaurant and liquor bar are debuting their weekend American style brunch just in time for the Independence Day party. If you're looking to try a brand new restaurant, and celebrate 4th July in London, this is the one for you.
Eat: Launching this Saturday 2nd July, all day weekend brunching never looked so good with takes on the American classics such as steak 'and' eggs with hanger steak, fried duck egg, hash browns, hanger relish and the brunch bap with venison sausage, fried egg, sticky onions on a potato bap. If you're looking for more of an English twist, try the florence eggs with toasted crumpets, poached eggs, spinach, avocado, hollandaise and hanger steak to top it off.
Price: For the duration of the 4th of July weekend, Hanger sw6 will be offering bottomless bloody hangers and bellinis for £15 per person for the duration of a 2 hour sitting.
Where: 461 North End Rd, London SW6 1NZ
12. For BBQ, Beer and Booze: The Gallery
What: On Monday 4th July, The Gallery in West Hampstead will celebrate US Independence Day with an evening of transatlantic festivities. The Gallery have invited adventuresome, London-based brewers Fourpure, and Heaven Hill, a classic Kentucky distiller, for a night of beer and bourbon exploration. This Whisky 101 event will feature a sumptuous barbecue menu and a live Blues music, bringing a hearty dose of Americana to North-West London.
Eat: Sample the unique flavours of Kentucky; from the sweet notes of Mellow Corn Bottled in Bond whisky to the fiery Rittenhouse Straight Rye, the smooth caramel finish of The Elijah Craig Small Batch 12yr old Bourbon, to the light honey warmth of The Evan Williams Extra Aged Bourbon. This southern exploration will be complemented by samples of beers from closer to home. The Gallery's Head Chef, Vincenzo, will whip up a delicious barbecue menu laden with Southern-inspired dishes which will provide the perfect accompaniment to the beer and bourbon.
Price: Tickets to Whisky 101 are priced £20 and will include four flights of whisky, four samples of beer and barbecue food pairings. Available here
Where: 190 Broadhurst Gardens, West Hampstead, NW6 3AY
13. For Al Fresco Celebrating: Sea Containers at the Mondrian London 
What: Want a 4th July in London with a bang? Get yourself down to Mondrian, then. Mondrian London, everyone's favourite city hotel, will be marking the occasion with American inspired food and drink, live music and a very special New York bar collaboration. We think it's going to be the best way to celebrate 4th of July in London this year!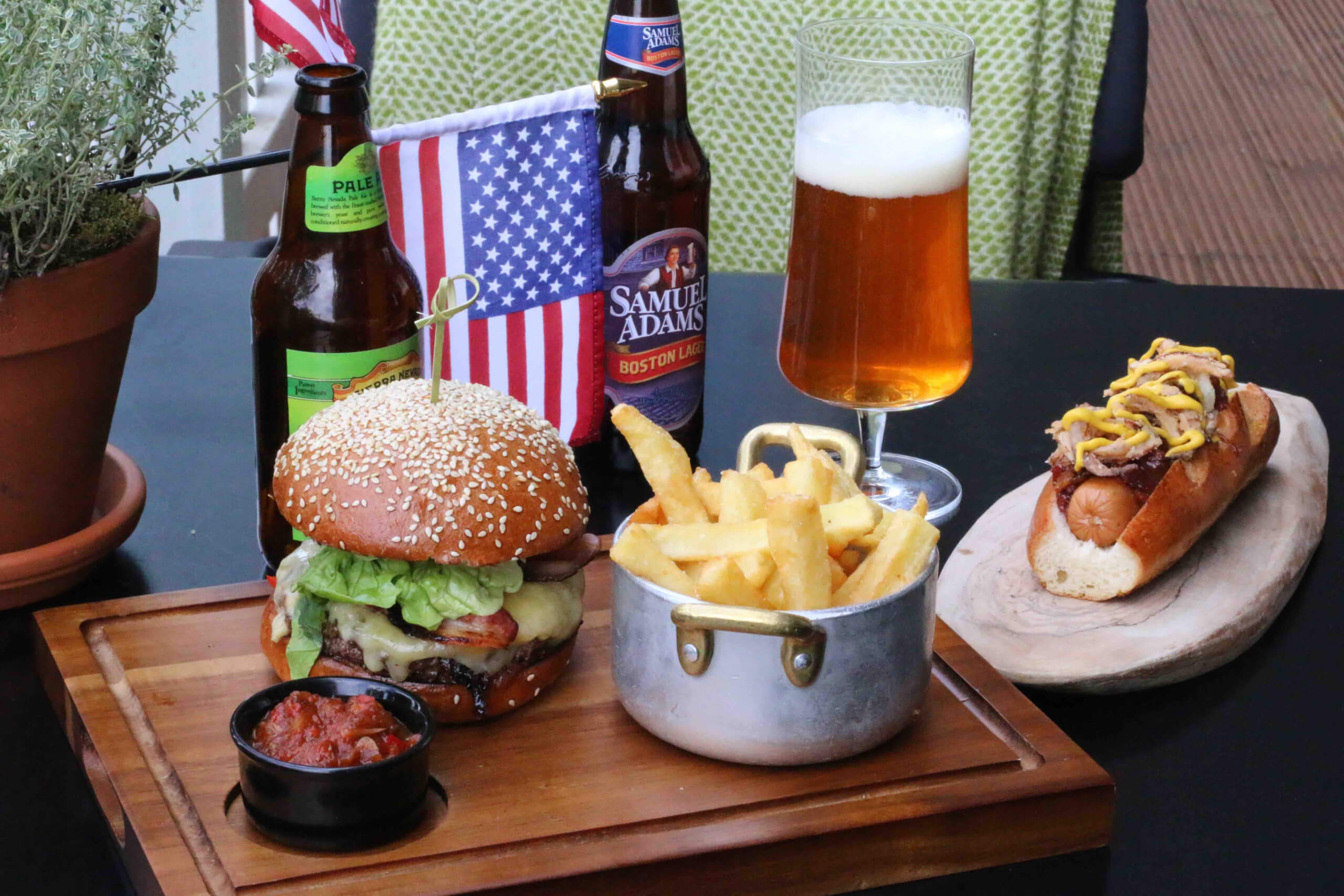 Eat: Sea Containers is serving American food (think: hot dogs, oreo milkshakes and special cocktails) on their Hamptons inspired summer terrace which will be decked out with festoon lighting, bunting and American flags. They'll also be holding an American brunch on Saturday 2nd July with a live band playing American music, an American-style brunch menu and the option of bottomless bloody marys or Prosecco. In true 4th July family spirit children will eat for free when dining with an adult in the main restaurant. 

Price: Dishes start from £10
Where: 20 Upper Ground, London SE1 9PD
14. For Meat Madness: The Big Easy

What: The Big Easy is a place where anything goes. Their Canary Wharf branch opened last year and it's a corker – and they are going all out for 4th July in London. They're getting into the American eating spirit with their incredible Bar.B.Q and ice cold craft brew feast.
Eat: Big Easy Bar.B.Q & Lobstershack is celebrating Independence Day in true American style, with a limitless Bar.B.Q and ice cold craft brew feast. Available at all Big Easy restaurants, The Big Pig Gig includes limitless platters of North Carolina chopped pork, pit smoked Bar.B.Q chicken and St Louis pork ribs, served with slaw, pit smoked beans, cornbread muffin, fries and a schooner of ice cold Big Easy brew.
Price: £19.90
Where: Locations here 
15. For a BBQ: The Truscott Arms 
What: Hankering for something local? The Truscott Arms is a gastropub based in Maida Vale, which has some of the best food and drink in North London. They take great pride in ensuring they use only the very best produce from smaller, local suppliers – and they're using the exact same ethos for their 4th July BBQ in the capital.
Eat: The team are celebrating early this year, with their festivities taking place on Saturday 2nd July. Giving a nod to Yanks across the pond with their very own Independence Day BBQ in the garden. Expect burgers, ribs and wings, slaw and more. And, with every good American BBQ there'll be a great range of US crafts beers available.
Where: 55 Shirland Rd, London W9 2JD