Summer's almost here. And naturally all you want to do is be outside lazing in the sun, a mojito in one hand and some tasty nibble in the other. Don't worry thirsty Londoners, we know you're busy, so we've made it easy – here's 5 things you need to eat this week: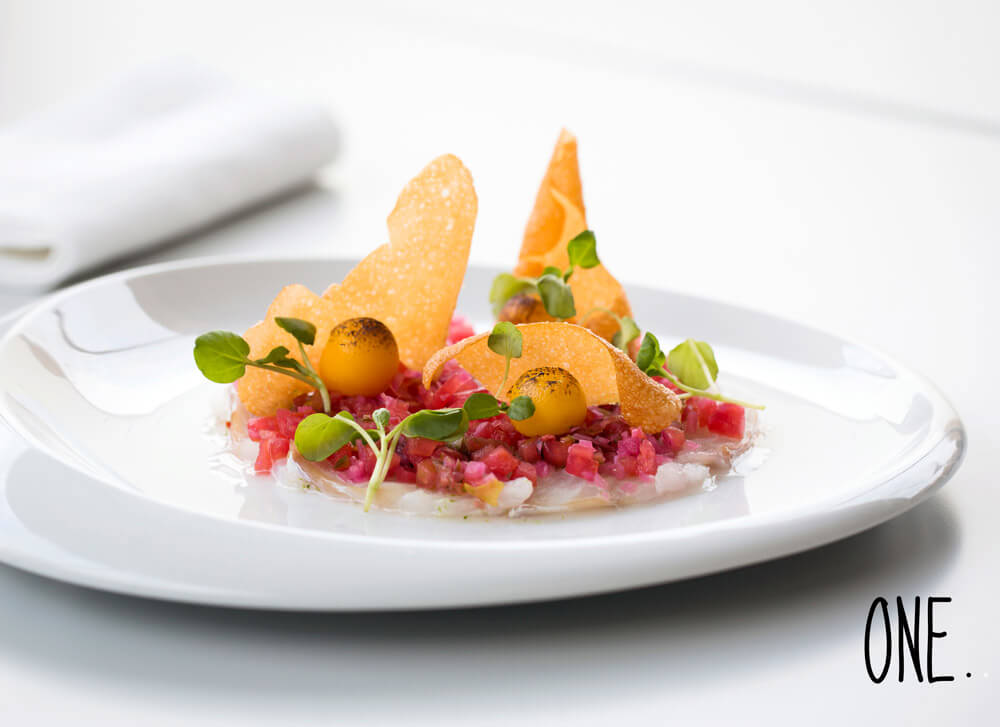 What: This one's for someone extra special. There's nowhere more beautiful to enjoy the English sun than in the Zaha Hadid's all-glass restaurant at Serpentine Gallery – especially with Ollysan sushi and maybe a Kamm and Sons summer spritz in hand. Head Chef Oliver Lange has just launched a new sake and sushi menu. things you need to eat
Eat: Tempura Soft Shell Crab Roll with spicy mayo, and beautiful Japanese-inspired cocktails. Our favourite is the Apricot Sour with poached apricot, press lemon and almond syrup. Oh, behave.
Where: Magazine Restaurant, The Serpentine Sackler Gallery, West Carriage Drive, Kensington Gardens, London, W2 2AR  things you need to eat
Why: They also serve a sparkling sake; it tastes like lychee, roses and heaven.  things you need to eat
What: It's a good time for pizza in London. This Tuesday 3rd June sees the opening of Yard Sale Pizza in Hackney; a new homemade stone-baked pizza company on Lower Clapton Road. The owners have worked for a year to perfect their recipes; there's 5 pizzas with specials such as 'That Tuna One' – strips of fresh raw tuna with an anchovy and caper paste topped with fresh rocket leaves.
This Friday 6th June also sees the opening of a new by-the-slice pizza pop-up in the city. What makes their pizza is special with the lower salt and sugar vegan dough; at only 300 calories a slice you might just, just be allowed to have a sneaky one at lunch. There are 8 selections of different flavours, prepared fresh on the day, and start at £2.95 per square slice.  things you need to eat
Eat: The pizza with goats cheese, walnut, speck and honey. That's a tasty slice, right there.
Where: Yard Sale Pizza, 105 Lower Clapton Road, E5 ONP. Pizza Rossa, 4-12 Whittington Avenue, London, EC3V 1AB  things you need to eat
Why: Pizza Rossa won Start-Up of the Year in 2013 Crowdcube and the Yard Sale team – Johnnie Tate, Nick Buckland and Dan Spinney – spent the last year perfecting their pizzas at a series of pizza parties for friends and family, using a wood-burning oven they built in Johnnie's back yard. Go on, give them a try.  things you need to eat
What: Q Grill have just launched a range of new brunch dishes which may in fact be in competition for their sticky beef ribs. There's a £10 lunch menu, American-inspired brunch and southern barbecue inspired dishes. The restaurant was opened byDes McDonald, who recently launched the Rosewood Hotel's Holborn Dining Room, and the aim is to bring a Memphis-style steakhouse to Camden. After all the McDonalds and dodgy Chinese takeaway stalls, we reckon Camden needs it.
Eat: Grilled asparagus with fried duck egg and mushrooms, washed down with a Bourbon and Malteaser milkshake.  things you need to eat
Where: 29-33 Chalk Farm Road, London, NW1 8AJ
Why: Alcoholic chocolate milkshakes… Who says you can't have your (pulverized) cake and eat it?
What: Jenius Social is the latest foodie opening in Islington; a 'social food hub' that offers courses and workshops as well as great quality food in their own deli. The deli offers a range of hand-picked Italian and Spanish goods, with a dinner-to-go feel. We're very excited about the courses on offer at the school and there's their own dining room for supper clubs, where there's complimentary tapas from 6pm for you and your friends.
Eat: Italian wine and bowlfuls of bright green olives.
Where: Jenius Social, Unit 8, Islington Studios, 6 Hornsey Road, N7 8GR
Why: There's also 25% off classes until the 21st June. Win win.
What: Stick with us on this one. Ella's Kitchen is putting on the world's first baby sensory restaurant for one day only with Ella's Weeny Weaning Restaurant. On Thursday 5th June, the baby food company is creating a special restaurant that will allow little ones to explore sound, sight, smell and taste all at once in a specially designed pop-up dining experience. They'll be nutritionalists and psychologists on hand for tips and advice on advancing your baby's palate, and lots of fun activities too.  things you need to eat
Eat: All the baby food.
Where: 68 Northcote Road, London, SW11 6QL – dining slots available 10am-4pm.
Why: It's just too cute.  things you need to eat