Looking for something inspiration in the capital? Discover 7 things you need to eat in London this week, from mooncakes and dumplings to vegan delights:
What: Ahi Poké is collaborating with allplants, the plant-based experts, to create a limited edition vegan poké bowl, the allplants bowl.
The Lowdown: The allplants bowl will include brown rice, massaged kale, sesame roasted broccoli, ginger roasted sweet potatoes and a medley of mushrooms, smoked tofu, topped with pickled carrot, charred sweetcorn, and a peanut, miso and lime dressing.
Price: The plant-powered bowl will cost £7.95 for small and £9.95 for regular
Where: The bowl will be available for three months in all six of Ahi Poké shop locations. The bowl will also be available to order on Deliveroo from stores, as well as to the areas of Battersea, Islington & Swiss Cottage with Ahi Poké Deliveroo Editions.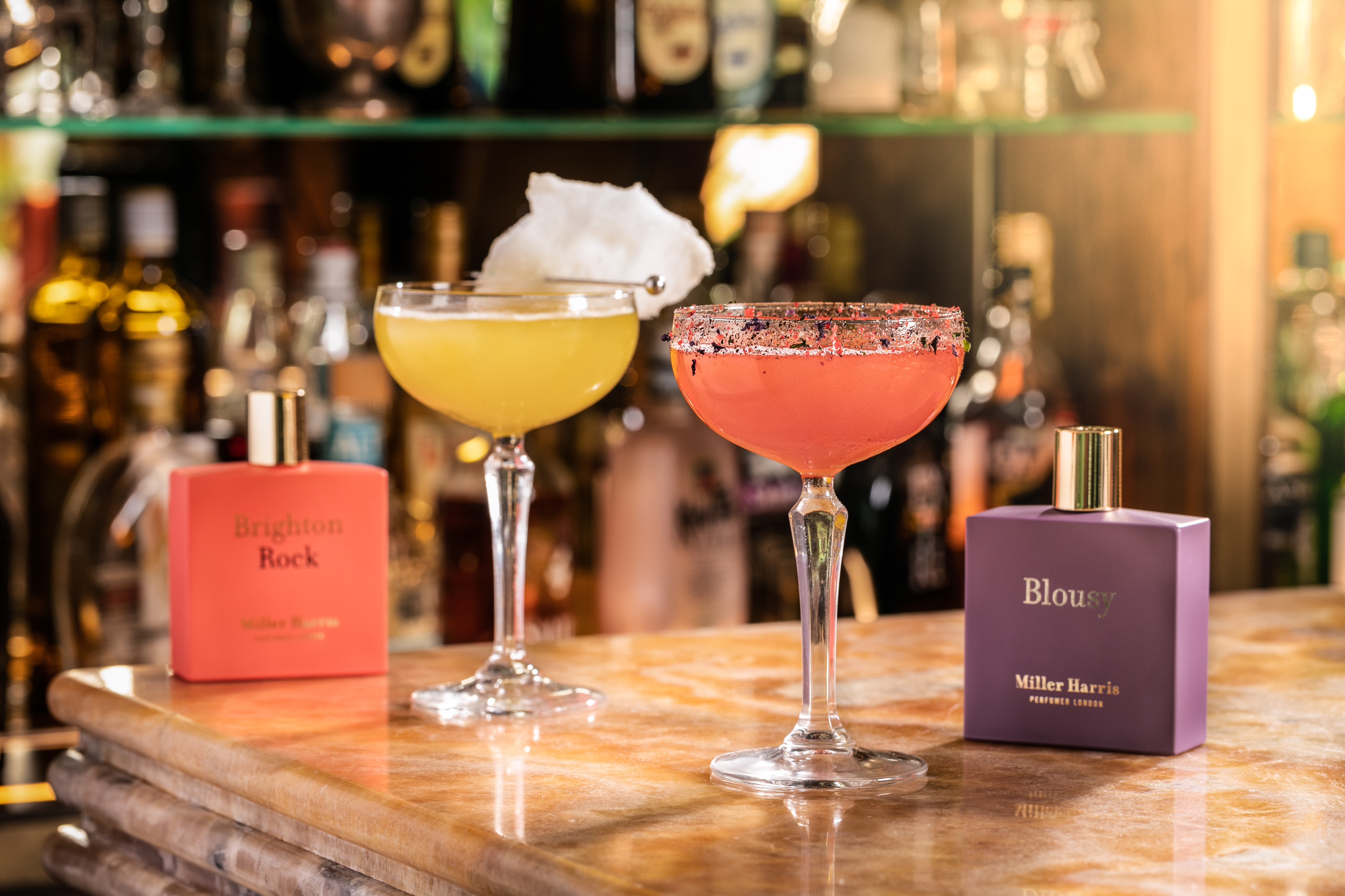 What: In honour of Covent Garden's annual London Beauty Week celebrations, The Ivy Market Grill is collaborating with Miller Harris.
The Lowdown: From Tuesday 10th September to Tuesday 1st October, the brassiere will be partnering with the London-based perfumer to offer two bespoke cocktails, a delicious dessert and magnificent floral installation for guests and passers-by to enjoy. Featuring an abundance of colourful blooms, the installation will adorn the restaurant's entrance and take inspiration from two exquisite new fragrances from Miller Harris – 'Brighton Rock' and 'Blousy'. Taking further inspiration from both new fragrances, the team will be serving up a tantalising, limited-edition dessert, complete with a sumptuous strawberry dome base, white chocolate mousse and candy floss.
Price: Cocktails from £10.95
Where: For further information or to book, please visit www.theivymarketgrill.com or call 0203 301 0200.
What: This National Dumpling Day, Chinatown London will be celebrating the occasion by giving away over 2000 dumplings from 12 noon on 26 September.
The Lowdown: The diverse selection of regional dumplings available in Chinatown London reflects the variety and skill on the Asian continent: from Shanghainese xiao long bao to Cantonese sui mai, and Korean mandu to Japanese gyoza. From 12 noon on Thursday 26 September, Chinatown London will giveaway over 2000 free dumplings from: Dumplings' Legend, Ichibuns, Leong's Legend, New China, Olle, Orient London, Rasa Sayang, and Shanghai Modern. Those with a sweet tooth will also be able to head to Yolkin, the macaron specialists, who'll be handing out dumpling-shaped macarons, or Bun House, the steamed bun experts, to taste their traditional custard buns.
Where: Chinatown, London
What: Mac & Wild are showcasing the best Scottish produce, offering different flavours from Scotland's bursting larder each and every day until Sunday 15th September.
The Lowdown: Mac & Wild have curated a 14-day long taster dish menu, each designed to showcase some of Scotland's best natural produce. Designed to be enjoyed alongside guests meals, dishes which can each be paired with a whisky include; Venison Sausage Roll with Mustard, Macduff Peppered Beef Carpaccio, Wild Highland Mushroom Bonbons and Balvenie Smoked Salmon to name a few. The menu also features a variety of sweet treats including all-butter tablet and a classic deep-fried mars bar.
Where: 65 Great Titchfield St, Fitzrovia, London W1W 7PS
What: To mark the end of the summer harvest, Bun House, the Cantonese steamed bun specialists in Chinatown and Mei Ume, the Four Seasons Hotel London at Ten Trinity Square, will celebrate Mid-Autumn Festival, one of the most important dates in the Chinese calendar.
The Lowdown: Mei Ume will be making intricately crafted mooncakes ready for the celebration on 13th September, flavours include Red bean paste and pine nuts; white lotus with salted egg; vanilla and custard; and completing the quartet, matcha and can be purchased in a beautifully decorated box embellished with cherry blossoms.
Where: 10 Trinity Square, London EC3N 4AJ
What: This September, Michelin Starred Lyle's is hosting an international game series, where Founder James Lowe will be welcoming a group of five world class chefs from overseas.
The Lowdown: Chefs invited include Christopher Kostow of three Michelin starred The Restaurant at Meadowood in Napa Valley, Oswaldo Oliva from Lorea and Aleli Roma in Mexico City. They will join him on a shooting trip in Scotland's Eastern Highlands, before they bring the best of Scottish game back to Lyle's for two ticketed dinners on the 13th and 14th September. Heading straight to the Cairngorms National Park in Scotland, the team of chefs will spend three days out in the wild, stalking deer, hunting duck and fly-fishing salmon on the River Dee. Once back in London, they will collaborate on a menu centred on the produce that they have been introduced to while exploring the highlands, which are only revealed on the nights themselves.
When: 13th and 14th September
Where: Tea Bldg, 56 Shoreditch High St, Hackney, London E1 6JJ
What: Every Thursday this month, Belgravia's Halkin Arcade, off Motcomb Street, will host the first ever 'Wine Down in The Arcade', a wine and dining market which will bring together some of the best Belgravia has to offer in wine, craft beer and local dishes.
The Lowdown: Visitors to Halkin Arcade will be able to sample and purchase wine by the glass or bottle, craft beer, and food, all whilst enjoying music performed live in the Arcade. Highlights include a showcase of English sparkling wines from gastropub and restaurant The Alfred Tennyson, luxury ice creams from Rococo Chocolates, and bespoke cheese and wine pairings from gourmet cheese provider and winner of the British Cheese Awards 2019, The Fine Cheese Co.
When: Every Thursday in September – book here
Where: Halkin Arcade, Off Lowndes St, Belgravia, London SW1X 8JT