This August, work your way through the best new restaurants to hit our fine streets: Aussie dishes, Asian small plates, and an Bánh mì pop-up. Here are some of the latest cool cats in London:
The Lowdown: On 1st August, Feels Like June will open its doors in Wood Wharf, Canary Wharf's new neighbourhood. Inspired by the sunny climes of California, Feels Like June will be open all day, serving generous plates of fresh, Europe-meets-West Coast flavours that bring a drop of coastal warmth to the city.
Eat: For breakfast, Plentiful bowls of house-made granola, coconut yoghurt, pink grapefruit and blueberries will be served alongside acai bowls with almond butter, cacao nibs, goji berries, bee pollen and summer berries. Lunch will feature small plates – think tater tots with a cacio e pepe filling and served with a pecorino aioli, guacamole with salsa roja and tortilla chips, seasonal crudités with green goddess dressing, and a mezze plate.
Don't Miss: The balmy terrace for after-work drinks and dinner al fresco. 
Where: 15 Water Street, London, E14 9SB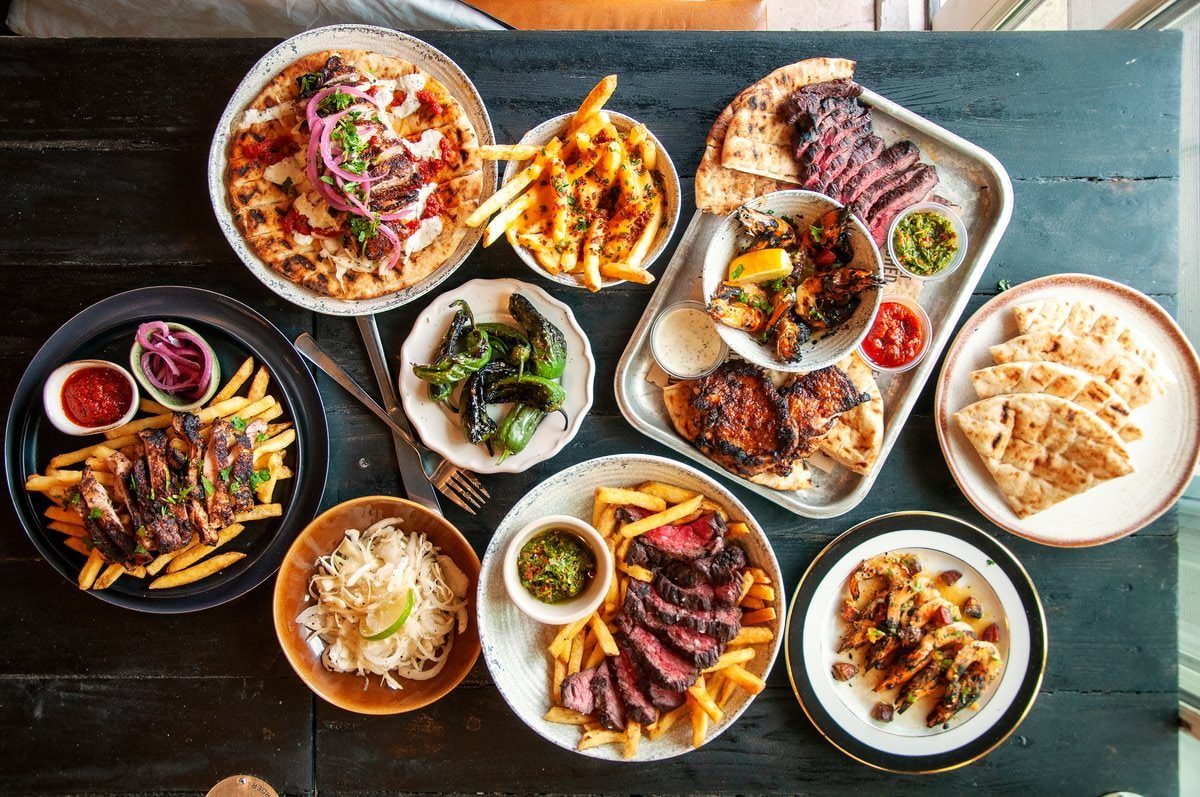 The Lowdown: After the success of its first venue Shelter Hall in Brighton, Sessions is launching a new concept in London's Islington, offering exciting culinary experiences with a variety of food choices from pioneering chefs and founders.
Eat: Opening on August 11th, the first chefs joining the starting line-up at Sessions are: Big Has by Hasan Semay; Tiger and Rabbit (think Korean small plates);  Zoe's Ghana Kitchen; and Norman's – a breakfast menu inspired by the food founders Richie Hayes and Elliot Kaye loved from their childhood.
Don't Miss: Tiger and Rabbit's crispy tofu with sesame sauce. We ate this dish when Tiger and Rabbit popped up at Shelter Hall, and we can confirm it's very good news.
Where: 77 Upper Street, Islington, London, N1 0NU
The Lowdown: Oak & Poppy is a brand new Bar and Kitchen in the heart of Hampstead, by the team behind The Summerhouse and The Waterway on the Regent's Canal in Maida Vale. Opening later this month, the menu will emphasise seasonal and nutritious dishes.
Eat: Dishes on the all-day menu will be perfect for sharing and range from fish tacos with pickled slaw and chipotle mayo; and lemon Sole with a vibrant fennel salad, crushed potatoes and green salsa; to maple, soy and lime glazed salmon with egg noodles, pak choy, shiitake mushrooms and sesame seeds; and beef burgers with Cheddar, pickles and kimchi mayo
Don't Miss: The Creative cocktails – Poppy's Orchard with gin, Drambuie, fresh apple juice and lemon and The Forager with rosemary-infused vodka, elderflower liqueur and grapefruit juice.
Where: 48 Rosslyn Hill, London NW3 1NH
The Lowdown: Restaurateur Bill Granger continues to bring his unique take on uplifting, sunny Australian style to London with Granger & Co's fifth outpost, opening in the heart of Marylebone on Monday 8th August.
Eat: The menu will naturally exude all the freshness and flavours for which Granger's dishes have become globally renowned. Expect popular Granger dishes like the legendary ricotta hotcakes with banana and honeycomb butter, and the fresh Aussie – jasmine tea hot smoked salmon, poached eggs, greens, furikake, avocado and cherry tomatoes.
Don't Miss: The breakfast smoothies. All are worthy of an order.
Where: 105 Marylebone High St, London W1U 4RS
The Lowdown: MasterChef: The Professionals finalist, Philli Armitage-Mattin, will take over the terrace at Number One Park Lane from August (2nd) to September (25th), with a pop-up restaurant that celebrates the publication of her debut cookbook, Taste Kitchen: Asia.
Eat: Showcasing some of Philli's most loved dishes from her cookbook, the menu is packed with playful, Asian-inspired creations. More than a simple culinary experience, the menu is the ultimate taste guide, grouping dishes by flavour to help guests better understand their unique palate. Diners can choose from a range of six flavour combinations including Tarty, Spice Master,  Comfort, Refined, Kiddish and Dark Horse.  
Don't Miss: Standout recipes like the Gochu-miso black cod with kimchi and chilli butter sauce  and Portobello okonomiyaki with girolles. 
Where: 1 Park Lane , Park Lane , London  W1J 7QY  
The Lowdown: Luke Farrell's bánh mì's, made famous at Soho pop-up Viet Populaire, are heading to back to  Arcade Food Hall at Centre Point from August 2nd.
Eat: Vietnam's own, 'bread of the people' is light, with a crust like cracked sugar and a fleeting texture. Viet Populaire serves it Hanoi style – baked daily, faithful to the Vietnamese original. Each baguette is served warm with a still-crackling crust. Pâté, bright yellow butter mayo, head cheese (pressed ham with offal, tongue and fat), roast pork and fried tofu offer richness, melting into the fresh-out-the-oven bread; whilst fresh herbs and vegetables (think carrot and mooli vinegar pickle, soused chillies in Maggi, cucumber, coriander and rau răm) add a sour pop.
Don't Miss: A brand new bánh mì and breakfast staple – a perfectly crisp fried egg, traditional paté, butter mayo, pickles, and herbs.
Where: 103-105 New Oxford St, London WC1A 1DB