Top 5: Ways to Eat Brunch in London This Bank Holiday WeekendBy Alicia Grimshaw
In our books, the bank holiday weekend only means one thing; it's another day to eat brunch. Take our word for it, these 5 places are worth your sparkles. Here's five places to get your eggs and Bloody Mary kicks this weekend. Happy munching, London:
1. For a Rooftop Brunch: Radio
What: ME London's Radio Rooftop Bar has revamped and relaunched its brunch menu, just in time for bank holiday weekend. During the summer months, experience decadent savoury and sweet breakfast dishes, coupled with seasonal cocktails.
Why: A variety of new dishes have been added to the weekend brunch, including ricotta pancakes with banana and honeycomb butter, buttermilk chicken with waffles and maple syrup, as well as poached egg with croissant, avocado, chilli, lime and coriander. Let's not forget the Huevos Benedictos and Croque Madame with fried duck egg, Parma ham and taleggio. A range of sweets are also available, from a strawberry sundae to doughnuts, and hot chocolate with chilled vanilla rice pudding. Due to last year's success, the Bloody Mary Bar has returned allowing everyone to tailor make their Bloody Mary with a selection of juices, spices and garnishes. Hair of the dog, anyone?
Where: 336-337 Strand, London WC2R 1HA
2. For a Peruvian Brunch: Coya 
What: Kicking off this Sunday (1st May), Coya is launching their all-new Sunday brunch, with a contemporary Peruvian menu, offering an array of  food and drink, alongside international DJ sets and regular live music performances. If there's one place to ring in the bank holiday weekend, make it Coya.
Why: Knock back unlimited Champagne, Peruvian punch and Bloody Marys, as well as visiting a number of interactive food stations. Get your guac on at the guacamole counter, where fresh spicy Guacamole will be ground by hand especially to taste, and a live chef station, in the middle of the restaurant, where you can observe chefs expertly prepare the finest ceviche and tiradito. Main courses include; Chilean sea bass with rice, limi and chilli, Solomillio de Res: spicy beef fillet with crispy shallots, aji rocoto and star anise, and specials such as Bogavante: lobster with chimichuri, cucumber and avocado salad. For dessert, order the chocolate brownie, or the coconut and passion fruit bavarois (between you and I, it's a creamy mousse with fruit and coconut).
Where: 118 Piccadilly, London, W1J 7NW
3. For a Sharing Brunch: The Cinnamon Club 
What: Indian food is not just eaten on a boozy Friday night after a couple of beers. The Cinnamon Club, which is now celebrating its 15th year, will open its doors every Sunday from 1st May for the perfect modern Indian take on a sharing Sunday roast.
Why: Groups of three or four can enjoy The Cinnamon Club's signature sharing Lamb Raan – a slow braised shoulder of milk-fed Herdwick lamb with saffron sauce, black lentils, pomegranate pilau, burhani raita and coriander chutney. Alternatively opt for the three-course set menu which also includes a cardamom bubbles cocktail. Dishes differ from week to week, but think, reshmi kebab of Norfolk free-range chicken or fenugreek scented tandoori cod with curry leaf and lime crumble, followed by main courses of Wild Spencer Gulf king prawns with green mango coconut sauce or roast saddle of Romney Marsh lamb with corn sauce. Round off the meal with either the lemon and rasmalai cheesecake with spiced corn crumble or the  green cardamom brûlée with rose petal biscotti.
Where: Old Westminster Library, 33–32 Great Smith Street, London SW1P 3BU
4. For a Japanese Brunch: Jidori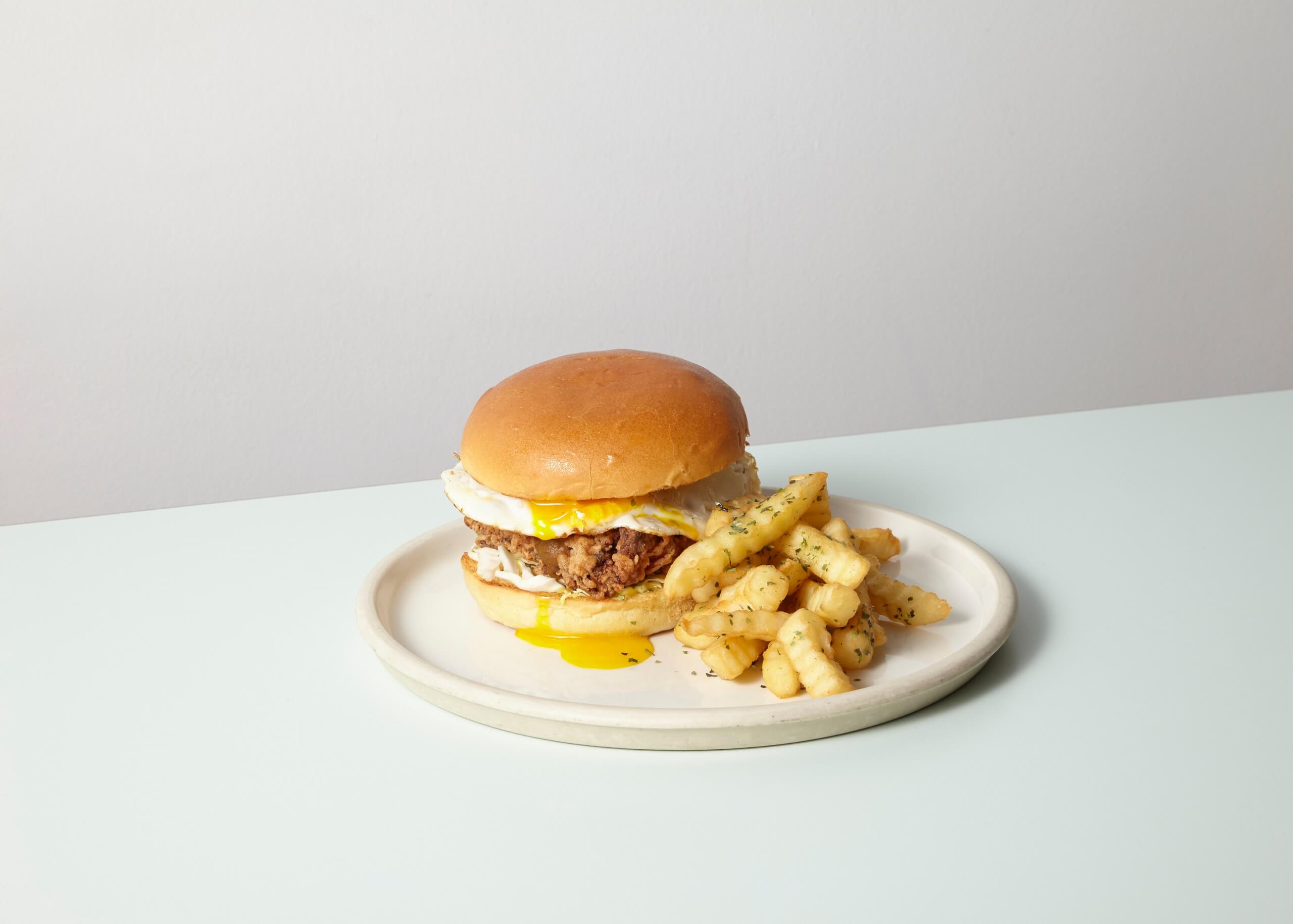 What: If you haven't already been to Jidori, you really need to go. Their togarashi spiced bloody mary, is worth the punt across town. The Japanese yakitori restaurant that has taken London by storm, is now shaking up your weekend morning routine with an exciting new brunch offering.
Why: Okonomiyaki, a savoury Japanese pancake has been spiced up by making it with house-made kimchee and spring onion, and given a breakfast twist with the addition of a fried egg and streaky bacon. A vegetarian option sees a kimchee and spinach version topped with mushrooms and fried egg. Everybody's favourite; the renowned Katsu Curry Scotch Egg remains on the snack menu and is joined by a new main course, the Katsu Curry Chicken Burger, served with crinkle cut nori fries. Another option is the classic brunch dish Kedgeree; at Jidori it's a mix of smoked mackerel, curried rice, onsen egg, coriander and fried leeks. If you aren't feeling the booze, try their iced matte latte. It's sublime.
Where: 89 Kingsland High Street, London, E8 2PB
Credit: Aaron Tilley
What: Tissues at the ready. Yes, the rumours are true and we can't quite believe it. Kopapa's last ever brunch is this Sunday. You can't beat the wonderful and wacky fusion cooking at Kopapa. Dare we say it, they roll out one of the best brunches in London.
Why: We say: eat all the brunch, such as spiced banana French toast with grilled bacon, orange blossom labne, tamarind raisin relish and their hot-smoked salmon, with poached eggs, spinach and yuzu hollandaise. If there's one dish to order it's their legendary Turkish eggs  – two poached eggs with whipped yogurt, hot chilli butter and sourdough. This dish is rich, decadent and totally delicious. Their bread, made by hand every day, is the absolute one. And, if you want to celebrate their last brunch in style, order the chorizo hash with 2 fried eggs, sriracha chilli sauce, crispy shallots and rocket. Kopapa, we're going to miss you.
Where: 32-34 Monmouth Street, Seven Dials, Covent Garden, London, WC2H 9HAh
One for luck… 
6. For a Bank Holiday Brunch: The Richmond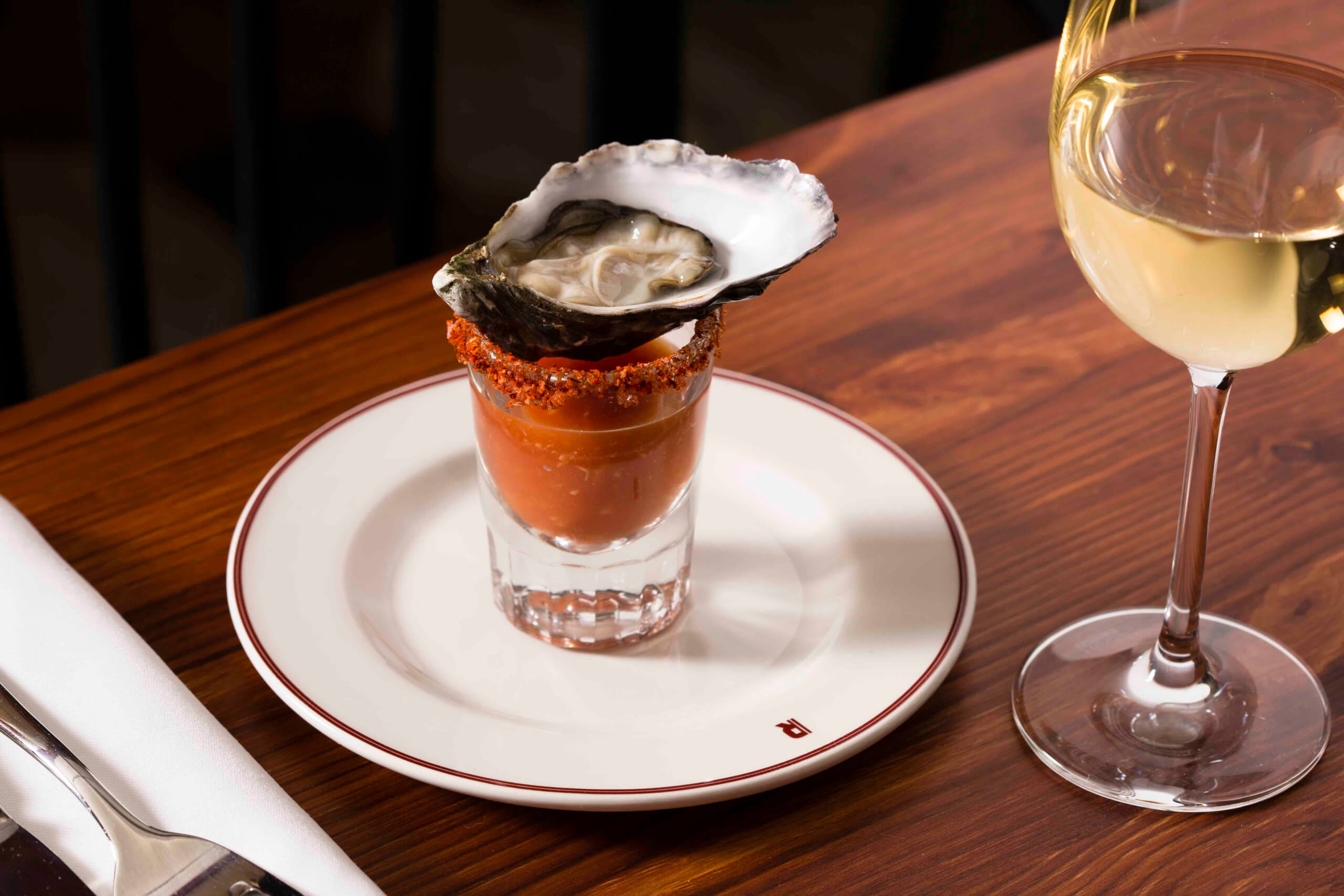 What: This bank holiday, The Richmond in Hackney are getting into the swing of things by rolling our their lamb feast on Sunday and Monday. Alongside their lamb feast, they'll also be crafting Negronis and Bloody Marys for a fiver. Bargain.
Why: The team will be cooking purebred Scottish Blackface lamb from farmer Amos Dewhurst at Winterburn Farm in the Yorkshire Dales and will be serving them up family style. After grazing on hardy winter grasses, the lambs are aged for a further 14 days to maximise flavour and tenderness. They're all butchered in-house and cooked on their wood-fired grill over a mix of oak and silver birch. Cuts available are; spit roasted leg (for 1, or reserve a whole leg for a table up to 8), barnsley (a double loin piece cut from the saddle, for 2), slow cooked neck (for 2-3) and finally, slow cooked shoulder which can serve for 4-6 people.
Where: The kitchen will be open from 1- 5pm on Sunday and 1pm-8pm on Monday. 316 Queensbridge Rd, London
E8 3NH
Photo Credit: Ed Reeve