We've got your food choices covered this week. We've tracked down the best new openings, menus and collaborations you should be trying this week. Happy munching, London:
1. For a New Collaboration: Dogtown London vs Slap & Pickle 
What: Streetfood heavyweight Dogtown London have teamed up Slap & Pickle this Winter in the first double residency at popular independent pub The King & Co in Clapham. The two month kitchen takeover sees heavenly hotdogs and smashing burgers go head to head in the ring, coupled with the talented duo's amazing array of homemade pickles and sauces.
Why: Choose between Dogtown's legendary pork and beef frank, or Slap & Pickle's signature double cheeseburger. All cooked to order and made using free-range meat from trusted producers, the Rare Breed Meat Company. The hearty hotdogs and juicy patties showcase an eclectic lineup of homemade relishes – ranging from a modern twist on the traditional American with sweet dill pickle and house sauce to spicy Mexican with chuck steak chilli, beer-cheese sauce, sour cream, coriander and pickled chillies. Side dishes here are also worthy of a mention – tuck into beer-battered pickles, corndogs with Sriracha mayo, as well as beer-cheese fries and 'Nduja mac n' cheese. Our top tip: come hungry.
Where: 100 Clapham Park Road, London, SW4 7BZ
Photo Credit: Ian Sargent 
2. For Hot Chocolate: Jaz & Jul's 
What: Award-winning independent producer Jaz & Jul's have opened their first permanent Chocolate House in Islington's Chapel Market. The new cafe and shop showcases the popular street food duo's impressive collection of indulgent proper hot chocolates, which are all made by hand on site using ethically-sourced organic dark chocolate.
Why: The hot chocolates are made by combining organic dark chocolate shavings with fruit oils and spices, the nine naturally-favoured artisan mixtures in Jaz & Jul's much-loved flavour range all feature quirky twists on traditional cocoa pairings. From Raspberry Dream to Mintchievous and spicy Chilli con Choccy, there's a hot chocolate for everyone. And, if you're after some more coco goodness, a menu of cocoa-themed light bites is also available and includes, sweet chewy Rocky Road slices, gooey brownies, chunky cookies, and savoury Mexican-inspired chocolate black bean chilli. Heaven.
Where: 1 Chapel Market, London, N1 9EZ
Photo Credit: Kirsty Owen
3. For a New Restaurant: No 1 Duke Street
What: Tucked away between Richmond's leafy Green and the bustling Kew Road lies No. 1 Duke Street, a brand new, independent, all-day bar venue knocking up delicious food and killer cocktails. All food is cooked from scratch every morning and is served from dawn to dusk.
Why: The menu features a range of smaller dishes and sharing plates, including spiced crab and avocado crostini to pork and fennel meatballs. The seasonal menu uses the freshest produce on offer and changes from month to month – think lamb and apricots in springtime, and beef and blackberries in winter (veggies here are also catered for). No 1. Duke Street also boasts an excellent selection of craft beers, including the zesty Wu Gang Chops The Tree and Moncada Brewery's fruity Notting Hill Blonde. If craft beers aren't your bag, they have a wine list and a unique cocktail menu, with favourites such as Pineapple and Sage Mojito and Passionfruit Capirinha on offer.
Where: No 1. Duke Street, Richmond, London
4. For a New Opening: Clarendon Cocktail Cellar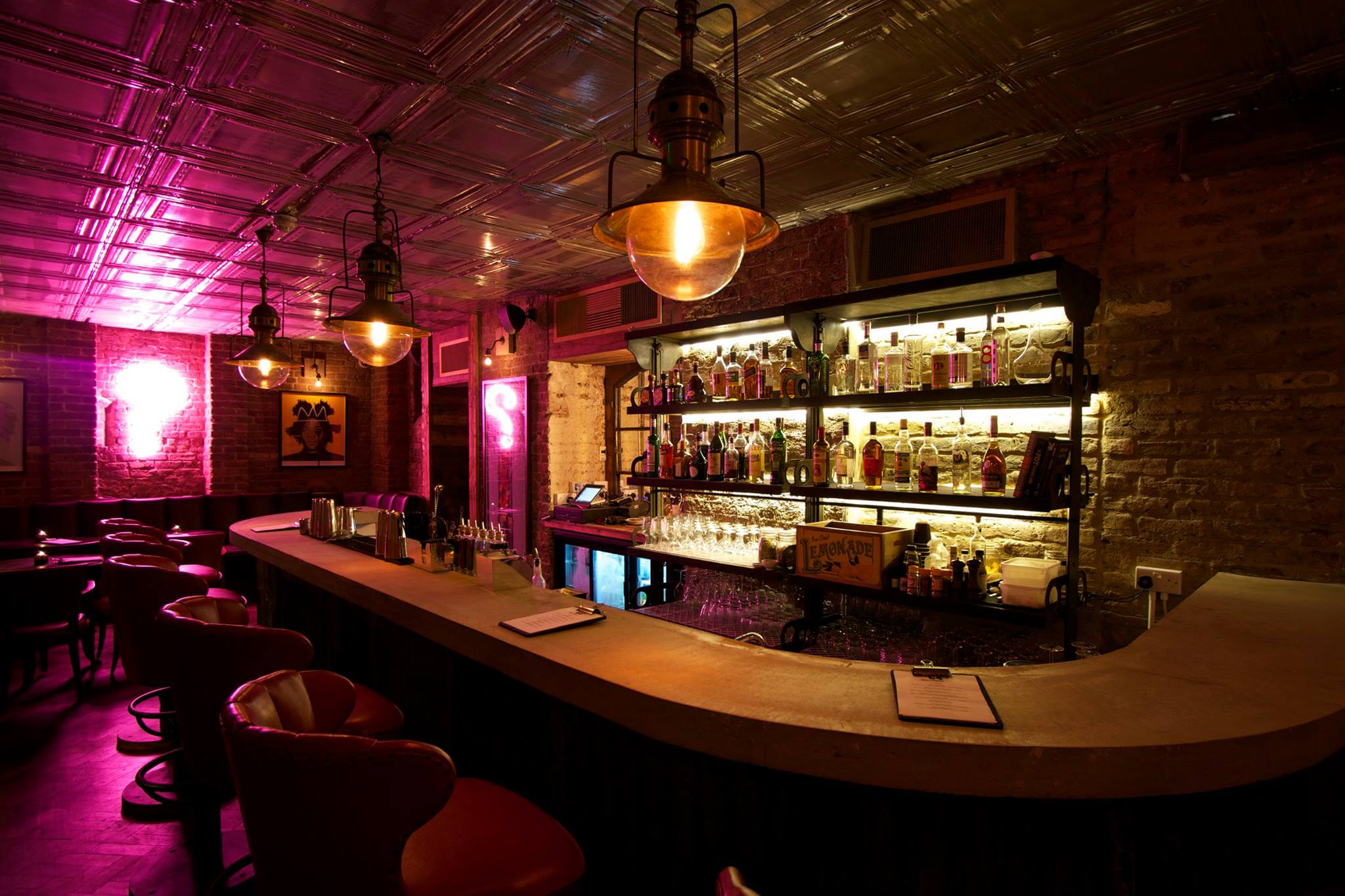 What: Clarendon Cocktail Cellar opens this Thursday (10th December) within the Artist Residence, a 10-bedroom hotel, founded by Charlotte and Justin Salisbury. Located under newly opened Cambridge Street Café, the bar serves drinks inspired by iconic artworks alongside British pub snacks and dishes to share.
Why: The art-inspired drinks list, makes use of house-made tinctures and infused spirits. Accompanying each cocktail is a coaster depicting art works including Andy Warhol's 'Campbell's Soup Cans' – choose between bacon bourbon or olive oil vodka with pepper, Worcester sauce, lemon, tomato juice, celery salt and a peppercorn and horseradish tincture and Edvard Munch's 'The Scream' with mescal, lime, cassis, agave and habanero tincture. If you're feeling peckish, nibble on cajun chickpeas and complimentary fresh popcorn,  flavoured with Toffee-apple and Cinnamon, Sea Salt or Bacon Dust. Your Friday night plans this week are sorted.
Where: 52 Cambridge Street, London, SW1V 4QQ
5. For a Festive Hamper: Farm Drop
What: Farmdrop is an online marketplace that lets you buy the freshest food from the best local producers. The online shop is home to over 70 farmers and food makers, all selling homegrown and seasonal produce. Farm drop have recently launched their festive hamper full of homemade goodies.
Why: Farmdrop's deluxe Christmas hamper is bursting with handpicked treats from the very best local British producers including Medjool dates from Mash Purveyors, Oliveology's roasted Greek pistachios, damson-rich Sloe Gin from Mother's Ruin, and Bluebell Vineyard's award-winning English Sparkling Wine. For something sweet, The Flour Station's mince pies ooze with the finest currants and raisins while Suma Kitchen's mulled wine is an ideal Winter warmer.
Where: Order online. Use special promo code 10HAMPER which gives you 10% off the purchase of one of their Christmas hampers.