What: Beungo Café Deli, which is all about simple, fresh and natural food, has now reopened on the 2nd floor of John Lewis on Oxford Street.
The Lowdown: If it's tasty treats you're after, the café offers a variety of salads and oven-baked dishes to toasted or grilled sandwiches, and on top of that, they also serve 100% carbon-neutral coffee. When the Oxford Street Christmas lights get switched on, you can guarantee it'll be the best spot to view them with a wedge of cake.
Where:  2nd floor, John Lewis, 300 Oxford St, London W1C 1DX
What: Jongga (purveyors of authentic and artisanal kimchi) has joined forces with sustainable, low-waste restaurant Apricity to launch an exclusive supper club focused on preserving plants – and it's absolutely free.
The Lowdown: The supper club, taking place on Thursday 13th October, will feature a tasting menu comprising seven carefully chosen seasonal dishes. Highlights include kimchi tempura course served with a flavourful fig leaf mayonnaise; a rich Cheswell bavette steak dish paired with an open kimchi and carrot tart, alongside a refreshing kimchi Margarita.
Where: 68 Duke Street, Mayfair, London, W1K 6JU
To book, visit apricityrestaurant.com
What: Burger legends Shake Shack have joined forces with Ravneet Gill to create the new all-singing, all-dancing Sticky Toffee Pudding Shake. For every shake sold, £1 will be donated to Magic Breakfast.
The Lowdown: The shake is the perfect fusion of Ravneet's signature sticky toffee pudding blended with Shake Shack's spun fresh vanilla frozen custard, all topped with crumbled sticky toffee pudding and toffee sauce. It's moreish. It's delicious. It's the perfect sweet treat.
Where: Find your nearest Shake Shack here
The Lowdown: Get ready for Coya's latest weekend brunch offering. Launching on Saturday 8th October, the Soul Grandiosco Brunch is a brand new, elevated immersive luxury brunch experience that brings together high-class food and transcendental music.
Food: The brunch includes a three-course menu featuring some of the restaurant's best-sellers. Dig into the likes of crocantes con guacamole, taco de salmon, yellowfin tuna ceviche as well as Chilean sea bass, and sirloin with crispy shallots. The brunch will finish with a mega selection of desserts alongside fresh fruit.
Where: 118 Piccadilly, Mayfair, London W1j 7NW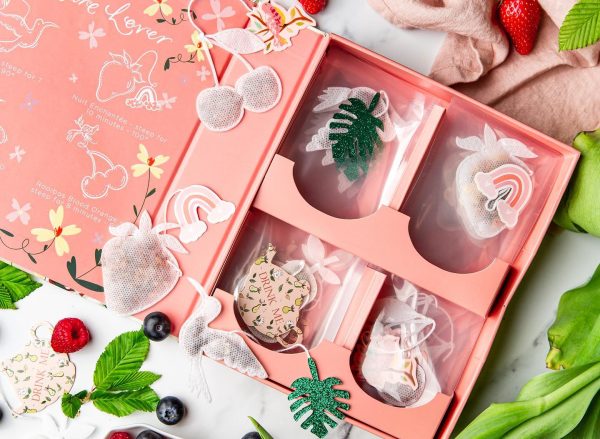 What:  The nights have pulled in and the weather is on the turn… If you're looking for a fancy brew to brighten up an evening, look no further than Tea Heritage.
The Lowdown: French brand Tea Heritage specialises in producing unusual organic teas available in a range of delicious different infusions. Good news for tea lovers – they've just released its Nature Lovers Gift set complete with 20 organic tea bags in flavours including Colibri, strawberry pear and cherry.
Where: Purchase online here